Singapore Staycation Spotlight: Naumi Hotel Singapore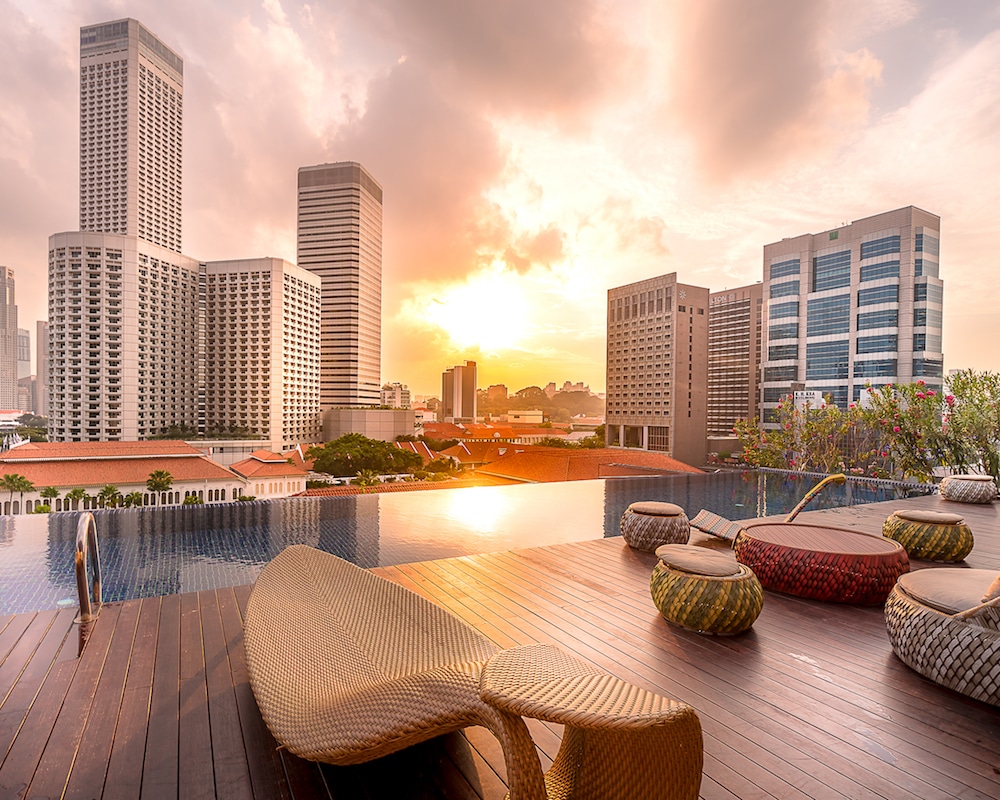 PUBLISHED October 11th, 2018 06:00 am | UPDATED March 28th, 2019 11:18 am
After spending some time by the Singapore River and Sentosa Cove, this month, we've circled back to the hustle and bustle of the city centre with Naumi Hotel Singapore. Located just down the road from everyone's new favourite Mexican food joint (Papi's Tacos), the stalwart boutique hotel might not be a spanking new property, having welcome its first guests in 2007, but it certainly appeared well-maintained (in fact, one of the lifts were undergoing upgrading during our recent stay).
The good-sized lobby is mainly inhabited by the property's superb Indian restaurant Table by Rang Mahal, but the most eye-catching thing in the artful space is the white asymmetrical installation that doubles up as the reception counter. Checking in took longer than expected for a 73-key hotel on a sleepy Sunday afternoon (though we suppose it didn't help that it was the weekend before F1 Grand Prix started); that said, we managed to put our bags down and whip out the phone for Instagram stories within twenty minutes of stepping into Naumi's threshold.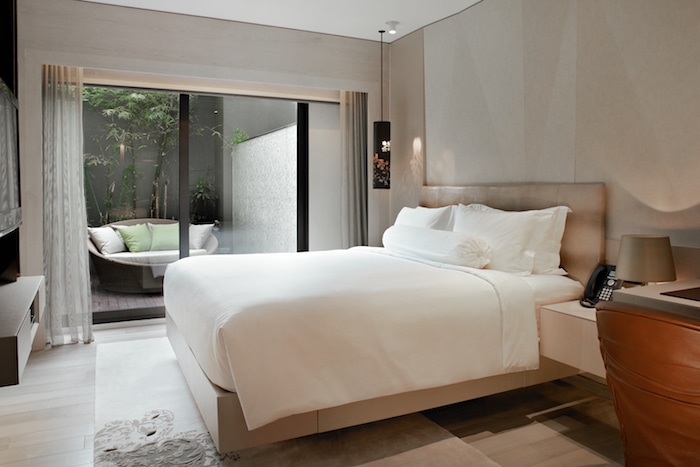 At 33 square metres, our Patio Roomis larger than the entry Habitat Room (26 square metres), with most of the extra room going to the outdoor porch with patio furniture – perfect for some "outside in" quality time in the city over a bottle of wine or champagne. Be it indoors or out, the room is grounded in natural materials and neutral hues, which all play a part is providing a restful environment alongside the king-size bed kitted out in four-layer bedding in 300 thread-count Egyptian sheets. Apple TV, a Nespresso coffee machine, and mood lighting round up the essentials of a comfortable stay.
The vanity area might be smaller than what you're used to, but sticklers for bathrooms will at least find a powerful rainshower and bath amenities courtesy of premium Australian superfood skincare brand Soak (think purple kale shampoo and parsley stem body wash). However, if you're after a bathtub for a leisurely soak, consider booking the Oasis Room instead. At 30 square metres, the lack of a balcony means a larger living space in the room and a much larger bathroom.
As for facilities, the fitness room boasts cardio machines and weights while the top floor is home to Cloud 9, a winning combination of infinity pool, lounge furniture, a bar, and views of both heritage Singapore and the skyscraper-squeezed skyline. In fact, we rather think that the daily Cheers Hours – unlimited pours of red wine, white wine, and Tiger Beer from 6pm to 7pm and a perk of booking your room directly on the hotel's website – should be happening by the pool at Cloud Nine rather than at Table by Rang Mahal in the lobby.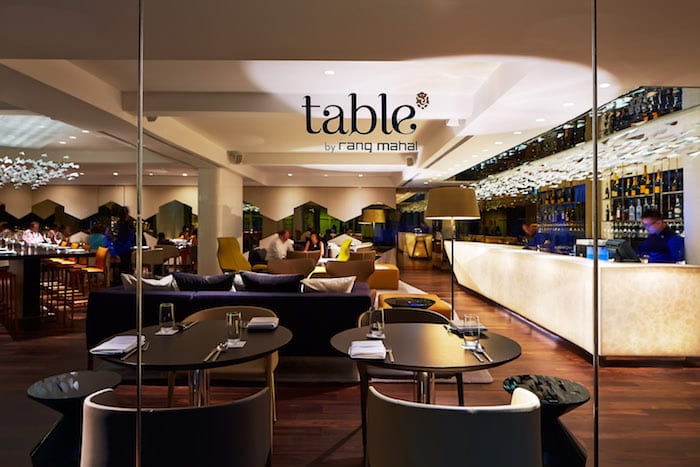 If you find the name of the restaurant familiar, you might have visited its fine dining sister outlet, Rang Mahal, at Pan Pacific Singapore. The food served at Table by Rang Mahal might not be as refined or presented as sleekly, but it's definitely no less delicious. Highlights include the Bombay Pani Puri ($11 for six pieces), a street food from Northern India that we had with our wine. The semolina puffs come with a hole in the top so diners can assemble their own snack with the accompanying dishes of lentils, mint chutney, sweet tamarind chutney, and spiced water. Herbaceous and spicy, this is on refreshing bar snack.
We heard that the restaurant will be changing its menu in a couple of weeks, and we certainly hope they keep their naan as it is. Chewy but not doughy, both the butter ($7) and garlic ($7) flavoured were excellent as were the large and well-seasoned Tandoori Prawns ($27 for four). The inclusion of a fudgy walnut brownie in their Dessert Trio ($15) will seem strange until you try it, but the star is undoubtedly the aromatic rosamalai, perhaps best described as a rich cheesecake without a crust.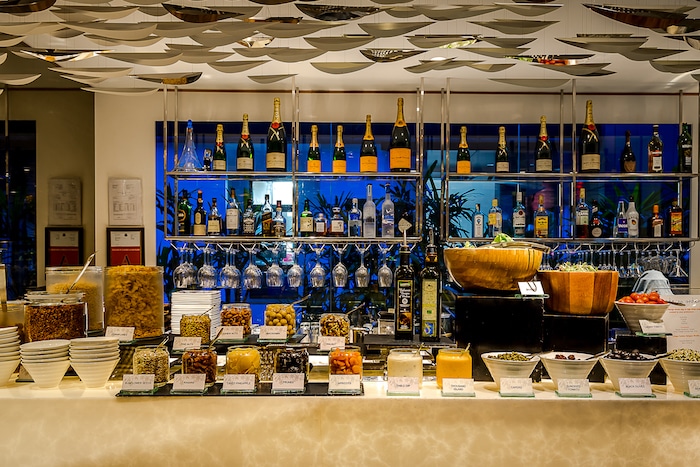 Our verdict? For a city staycation, Naumi Hotel Singapore has rooms larger than the shoeboxes in some of the newer boutique hotels, and we enjoy its proximity to great restaurants (especially since there's one just downstairs) and bars, and to the civic district and art hub of Bugis-Bras Basah for culture seekers.
Naumi Hotel Singapore is located at 41 Seah Street, Singapore 188396, p. +65 6403 6000. 
Top Image: Cloud 9 Infinity Pool & Bar.