Restaurant Review: Guccio Ristorante at Gemmill Lane Celebrates Seasonal Simplicity in Singapore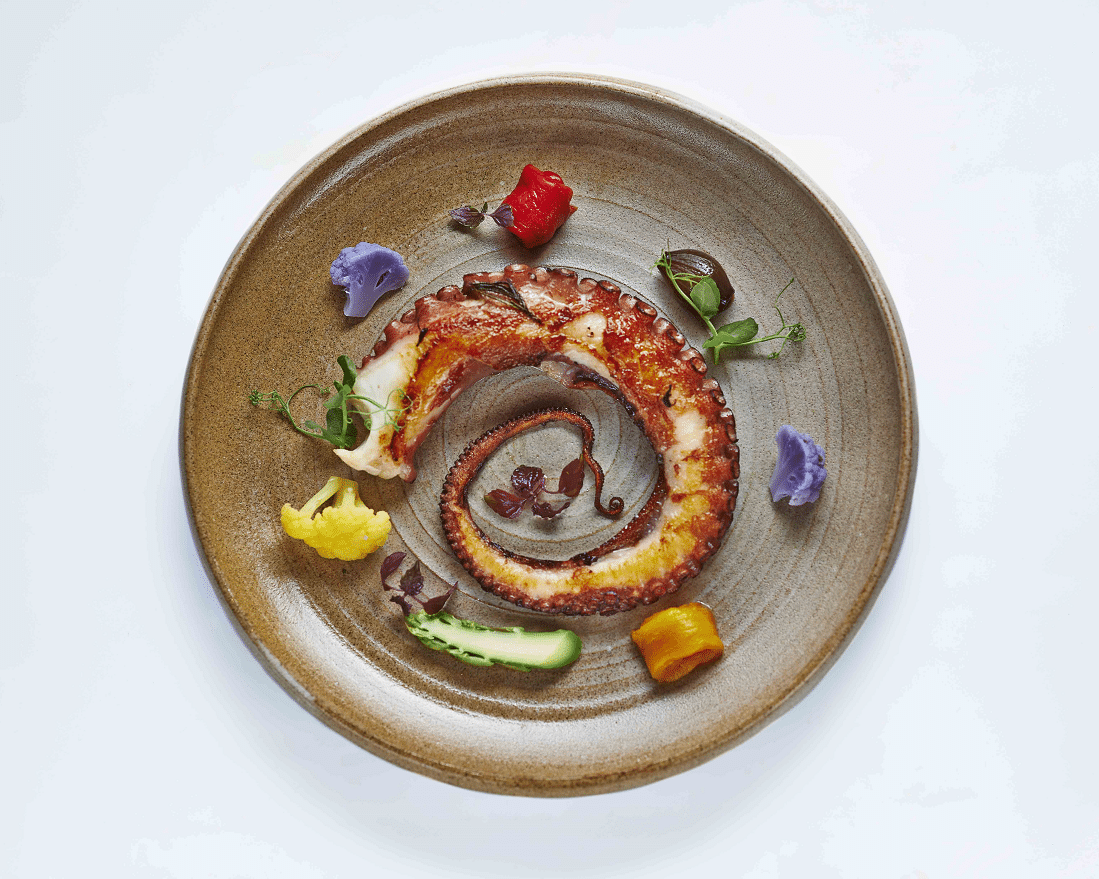 PUBLISHED May 11th, 2019 06:00 am

The name might not ring the same bell, but regulars at LAVO would already have had a taste of Chef Marco Guccio's cooking. Like Publico at Robertson Quay or Pasta Bar on Keong Saik, Guccio Ristorante is Gemmill Lane's Italian restaurant, and is Chef Guccio's eponymous breakaway endeavour that is more or less inspired by the indelible memories of Marco's childhood.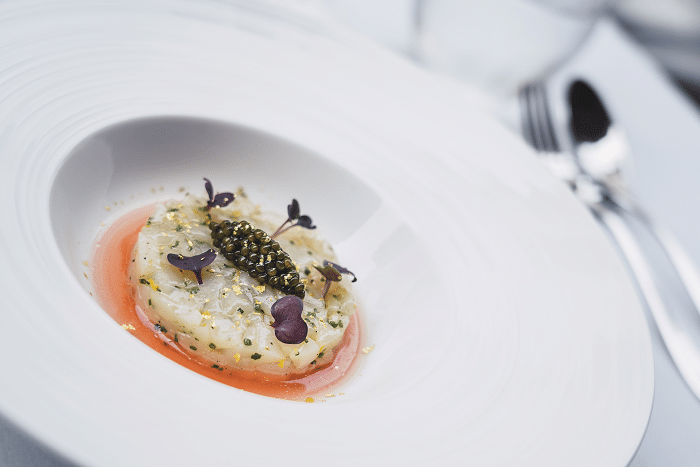 Born in Milano, North Italy, Chef's Guccio's introductory foray into food began with summer trips to his Nonna's (grandmother's) home in Calabria. What other children saw in shaping playdough, he found in tactile experiences rolling out fresh gnocchi and pasta in Nonna's warm company.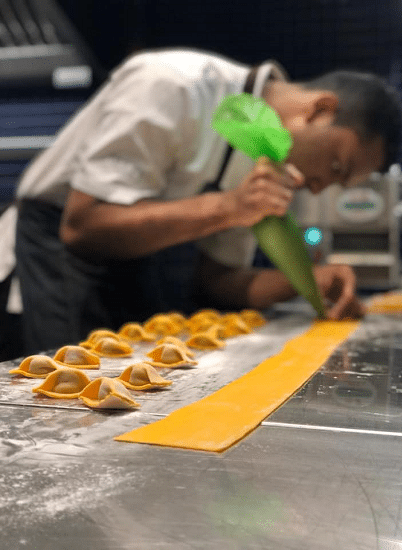 Whatever that grew in their garden would be what served for dinner, and that's why Guccio thrives on the same philosophy of season-guided menus — a celebration of the essential flavours of the freshest ingredients through simple and excellent cooking. The Asparagi (SGD$36++) showcases the season's highlight of white asparagus, lightly flavoured with 'Taleggio' cheese fondue and veal jus, a lovely start of the meal and distinctly contrasting to the Capesante (SGD$38++) — Hokkaido scallop 'tartare' with Oscetra caviar in a subtly sweet pomegranate broth.
On to the primi (homemade, of course): the Tagliatelle (SGD$36++) is served in a robust Rougie duck ragout, with porcini mushrooms and port wine sauce for added heartiness without being overwhelmingly rich. Ravioli (SGD$34++) presents nutty parcels of braised veal, winter chestnut purée, and toasted Bronte pistachios.
While more common as an antipasto, the Polipo (SGD$40++) is prepared just like how his Nonno (grandfather) did it — poached and pan-seared Sardinian octopus glazed in a fragrant salmoriglio dressing – comes in hearty servings here, with a soft, tender bite toward the ends. If you'd like to take a break from seafood, try the Anatra (SGD$38++), slowly rendered sous-vide wild French duck breast with parsnip purée, or 200-day grain fed Angus T-bone Stockyard in the Fiorentina (SGD$148++).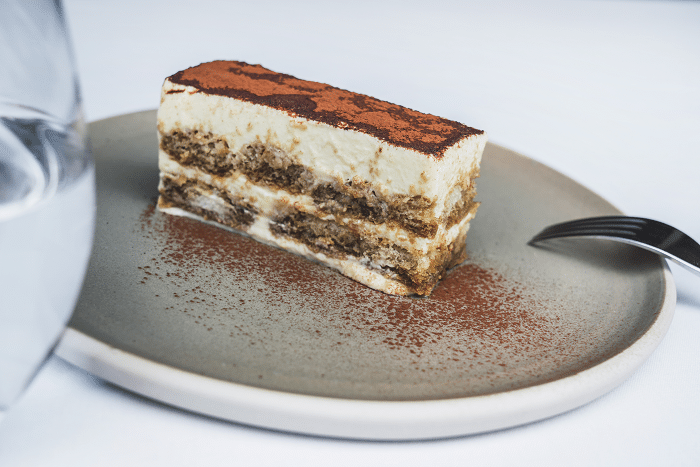 While Chef Guccio incorporates contemporary touches to the food, some things have to stay as close to the original as they are to his heart, and that includes is mama's – you guessed it – Tiramisu (SGD$16++). Alcohol-free and perfect for sharing with the little ones, Chef Guccio insists that this is the way it has always been done, and is a culmination of many fond childhood memories.
A blend of family recipes and New World techniques, Chef Guccio's vision for his passion project simply abounds with sincerity and earnest love of his Calabrian roots, and has certainly staked his claim to the domain.

Guccio Ristorante is located at 20 Gemmill Lane, Singapore 069256, p.+65 6224 1684. Opens Mon-Fri 11.30am — 3pm, 5.30pm — 11pm, and Saturdays 5.30pm — 11pm. Closed Sundays.