Restaurant Review: Monti Dishes Out Exclusive Wagyu T-Bones In The Fiorentina Experience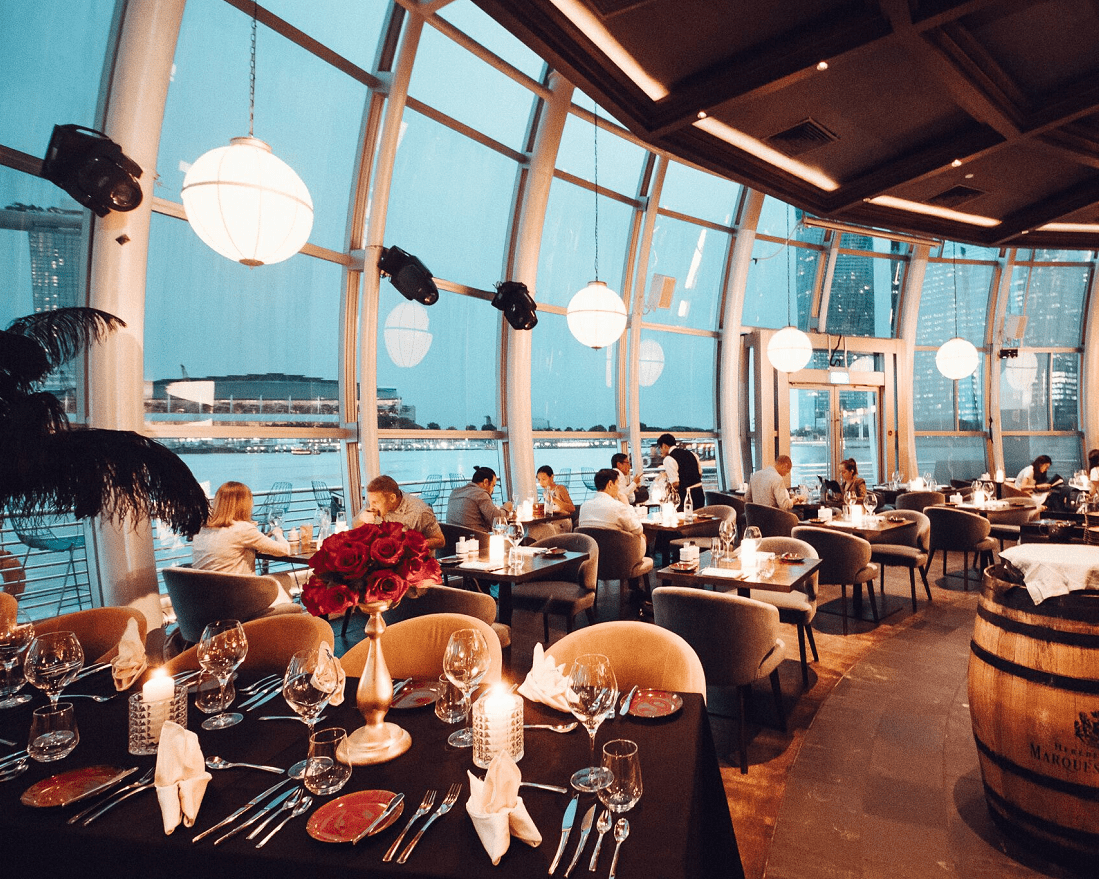 PUBLISHED March 8th, 2019 05:00 am

Bobbing silently along Fullerton Bay, this iconic sphere has become known as the destination for intimate dinners and crazy parties (weddings too!) Boasting an enviable view of Marina Bay, Monti's gorgeous locale is outshined only by their sophisticated Italian cuisine and luxurious decor. One of the best ways to experience this Italian excellence? It's the Fiorentina Experience and its range of premium beef cuts, grilled over a wood-fire and set ablaze beside your table for an all-sensory experience.
For starters, find signatures like the Pan Seared Hokkaido Scallop ($38), paired nicely with chestnut and celeriac to add a little crunch. Tomino Cheese ($28) comes lovingly wrapped in San Daniele Ham, charcoal-baked to produce an intensely savoury morsel that's elevated with syrupy fig jam and peppery rocket leaves.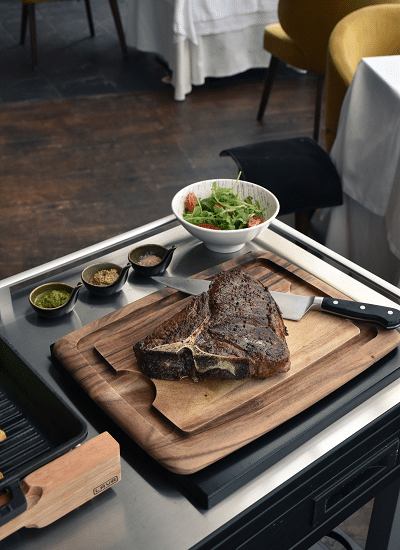 On to the steaks! Those who favour leaner cuts can try the massive Rangers Valley Black Onyx T-Bone ($180 for 1.1kg) — Black Angus with a rich beefy flavour and aromatic char. Boasting a fine marbling score of MB3+, this is juicy and tender. The Sanchoku F1 Wagyu T-Bone ($220 for 1.1kg) is another beast on its own, fed on natural grains and oats for 300 days in Australia to achieve an exquisite marbling. This is a highly desirable experience, and we say go for it.
On the top of the list sits the buttery Mayura Full-Blood Wagyu T-Bone ($320 for 1.1kg), the only one of its kind you'll find in Singapore. Recently awarded the "Delicious From the Paddock" award, a unique diet of chocolate and grains gives the beef its deep nutty flavour. Almost silky tender in texture and not overbearing, this is an unparalleled steak.
This March, Monti will launch the House of Ravioli menu, replete with a plethora of pasta, sauces, and fillings for every palate. The Butternut Squash Tortelloni sees butternut squash paired with almonds in a pool of creamy butter sage sauce. Oh, and pan-seared foie gras too. Seafood-ies will appreciate the Lobster & Prawn Ravioli. A beautifully presented dish, ebiko lends a burst of umami against the ravioli, and a grapefruit and fennel salad provides well-needed acidity to cut through that richness.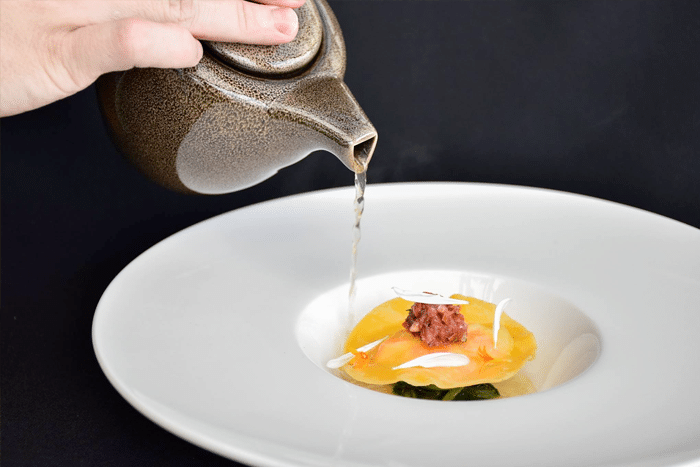 You may be tempted to stop here and save yourself the calories, but can anyone really say no to dessert? Monti's Limoncello Tart ($16) is a winning combination of tart limoncello curd, pear chutney, and sweet rose hibiscus meringue. To end the night, the classic Tiramisu ($18) is a sure-win if caffeine is something you can't get enough of. Substituting ladyfinger sponge for pistachio and coffee crumbs, Monti's version adds a tingly surprise in the form of espresso caviar. Mascarpone cheese is further infused with Frangelico liqueur to intensify the nuttiness of every bite.
Monti never fails to deliver good food, but my only gripe would be that it comes in a more timely fashion. The steaks forewarn a 45-minute wait beforehand, but take that estimation with a pinch of salt, maybe a few glasses of Prosecco, and a Nintendo Switch.

Monti is located at 82 Collyer Quay, Singapore 049213, p. +65 6535 0724. Open daily 12pm — 1am.