Restaurant Review: Ryan's Grocery New Flagship Store Opens at Great World Singapore with Australian-style Bistro Ryan's Kitchen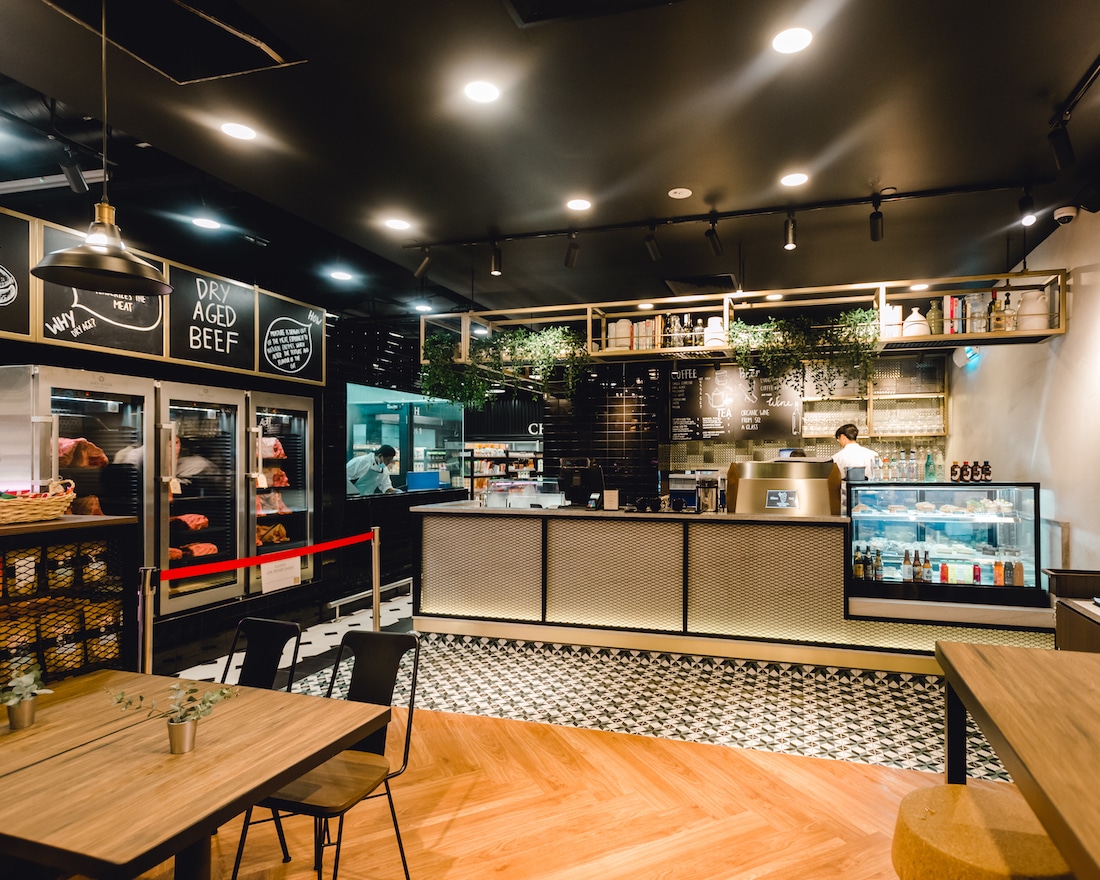 PUBLISHED March 21st, 2020 05:00 am
Singapore's premium specialty food retailer Ryan's Grocery is making its first foray into the local dining scene with Ryan's Kitchen, an Aussie-style café within the premises of its new flagship store at Great World. With dark wood accents, white textured walls, and industrial-style furniture, the new space invites you to dine and shop in a casual, fuss-free setting.
Before you get into any kind of eating, it's easy to see that they've expanded the offerings of organic, gluten-, preservative-, and allergen-free products at the new flagship. From the freshest cuts of meats to a large range plant-based milks, there's something for every dietary requirement and health need.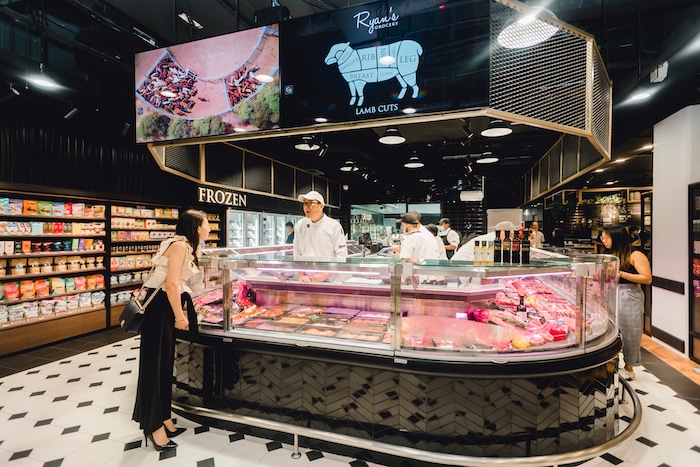 Ryan's Butchery is undoubtedly the highlight of the store, stocked with new and outlet-exclusive brands, including the popular Five Founders Carbon Neutral Premium Beef and Borrowdale Carbon Neutral Free-Range Pork (the winner of Australia's Best Pork National Award 2018). Each cut of meat is also affixed with organic, free-range, or carbon-neutral labels; allowing you to make the most informed decision when shopping. Equipped with impressive facilities, you may also request for the butcher to turn your cut of meat into freshly-made meat balls on the spot.
Hunting for gluten-free pastries in Singapore can be quite the challenge. Ryan's Grocery has a selection of fresh and frozen baked products, including Australian-made flash frozen burger buns, special miso sourdough, and bagels.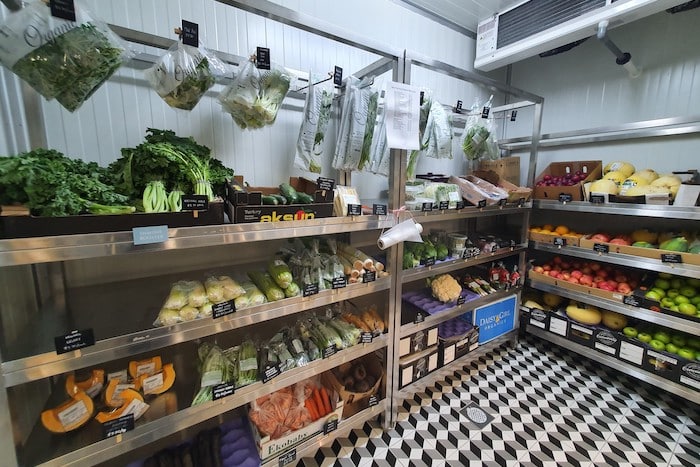 A rare sight in Singapore is the dedicated walk-in cold room at the back of the store, which showcases fresh organic and seasonal vegetables. Find unique offerings such as the Brussels Sprouts on Stalk and a wide range of organic vegetables from local and Malaysian farms.
Ryan's Kitchen
Setting itself apart from the ordinary café, Ryan's Kitchen uses fresh ingredients directly from Ryan's Grocery. If you find yourself loving something on the café menu, chances are you'll be able to purchase it in-store.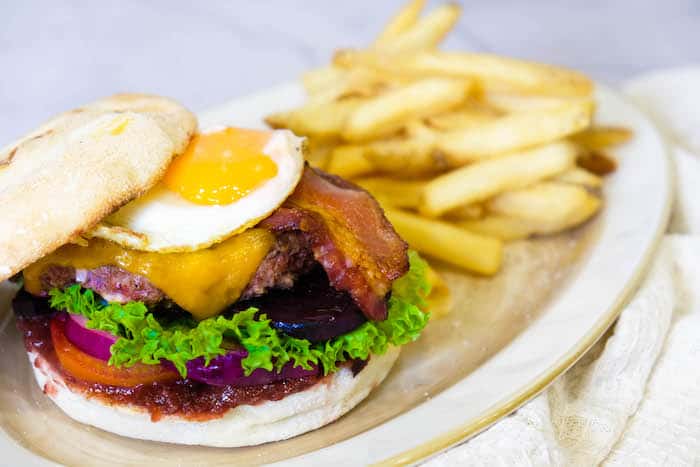 If a particular cut of meat or house-made sausages catche your eye while shopping, try the café's Pick & Grill service. Cooking fees vary by weight (from S$15) or number of sausages (from S$8). If you love your burgers, don't miss their specialty range made with inch-thick beef patties from Five Founders. All burgers are served medium-rare, and with a side of tasty gluten-free fries.

We highly recommend Aussie 'The Lot' Burger (S$28), where cured beetroot, cheddar cheese, bacon, and a sunny-side-up egg join the beef patty, fresh veggies and beetroot relish between the buns. There's also a low-carb option in the Keto bun for an additional S$3!
If you're looking for a nibble, there's a selection of gourmet sides at Ryan's Kitchen, including gluten-free plates such as the Crispy Pork Belly Nuggets (S$12). Paired with Jamworks' BBQ Relish, the smoky relish perfectly complements the crunchy pork belly. A word of warning: You'll definitely want seconds.
Thirsty? Pair your meal with quenchers also exclusive to Ryan's. The Roogenic Native Iced Tea (S$7.90), an Australian native tea that's exclusively available at Ryan's Kitchen. Sweetened with raw sugar and honey, the teas are both yummy yet guilt-free. If you fancy, loose leaf versions of the tea are also available for purchase so you can sip it at home over a good flick.
Ryan's Grocery and Ryan's Kitchen are located at #B1-144/146 Great World, 1 Kim Seng Promenade, Singapore 237994, p. +65 6767 3393 and +65 6767 0118. Open 9am – 9pm daily (Ryan's Grocery), Mon-Fri 9am – 10pm, Sat-Sun 8am – 10pm (Ryan's Kitchen).