Restaurant Review: Gaston Burgundy Bistro & Wine Bar Is A Little Slice Of The French Countryside To Keong Saik Road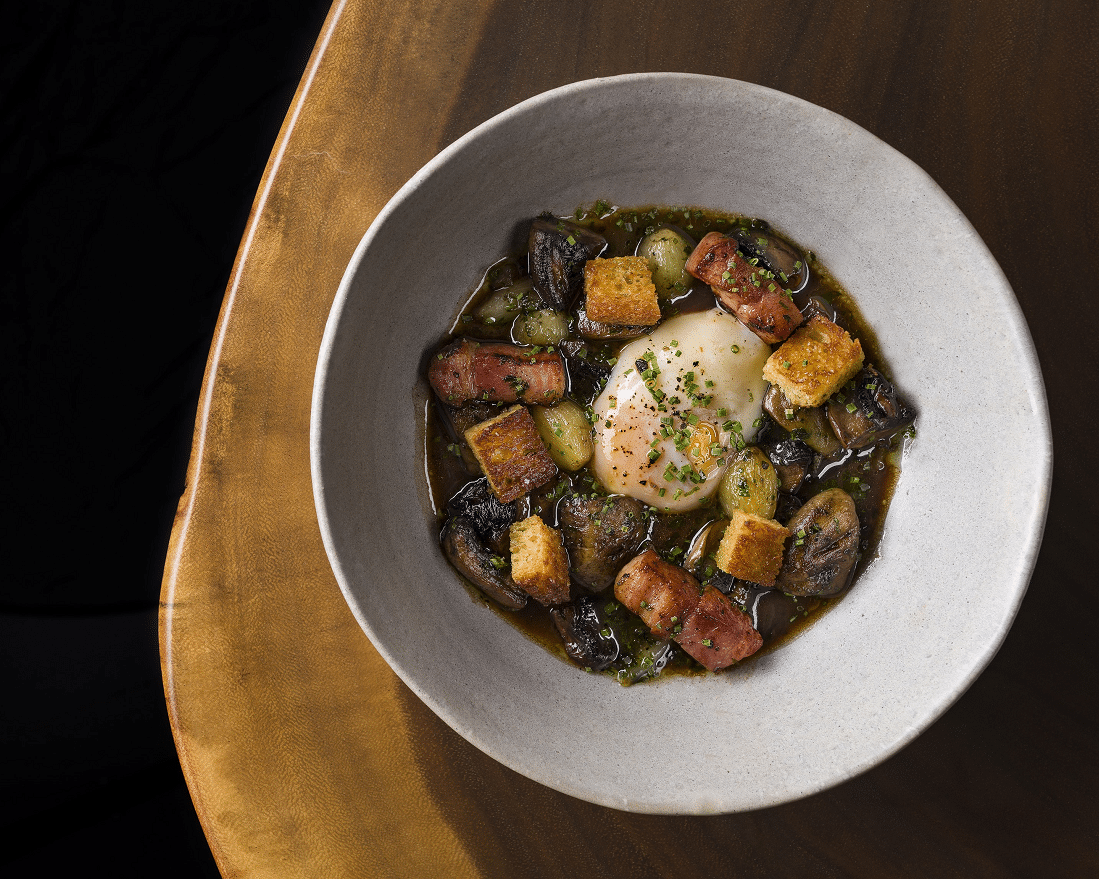 PUBLISHED March 7th, 2019 04:55 pm | UPDATED May 18th, 2020 03:14 pm
The region of Burgundy, France, is home to Geoffrey Daurelle, which makes him the perfect person to manage Gaston Burgundy Bistro & Wine Bar in the heart of Keong Saik Road's dynamic food and beverage landscape. Besides being able to try the reputed and quality vino hailing from the area, look forward to classic French comfort food at this cosy shophouse bistro.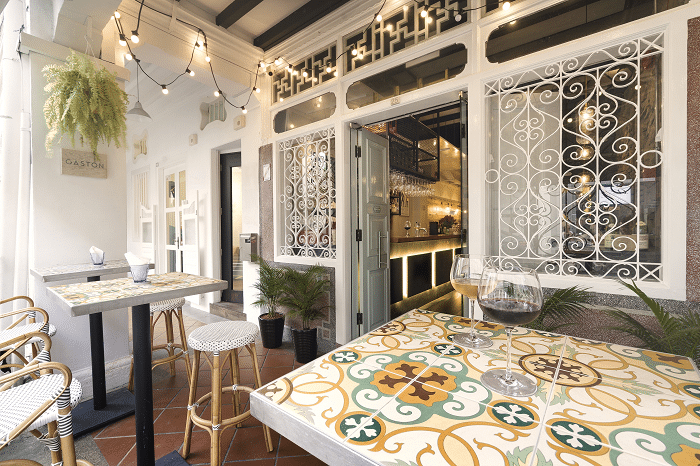 The exterior of Gaston is simple but a stark contrast to the busy backdrop of the street. A clean white facade encases a warmly-lit interior; handmade lamps and photo frames add a soft touch to the place. Outside, al-fresco seating lets diners soak in the sights and sounds of the street while communal tables indoors make the ideal setting for an intimate meal with a small group of friends.
Appetisers opened with Tarte à la Tomate et Chèvre Frais ($12++). Plump cherry tomatoes add a burst of sweetness, while homemade pesto sauce gives a nutty crunch and flavour to a creamy goat cheese tart. The Oeufs en Meurette ($13++/$21++) offers a hearty bowl of caramelised onions and mushrooms with savoury chunks of bacon in a red wine sauce and topped with perfectly runny, rich poached eggs.
Escargots de Bourgogne ($15++/$28++) does away with finicky shells by replacing them with a crunchy edible shell. A simple dressing of garlic, parsley and butter keeps the spotlight firmly on the escargot. For something bolder (and funkier) in flavour, try the Croquettes Bourguignonnes ($9++/$18++). These fritters of smoky ham and Bourgogne époisses cheese are a little salty so be sure to have a glass of crisp white wine along with it.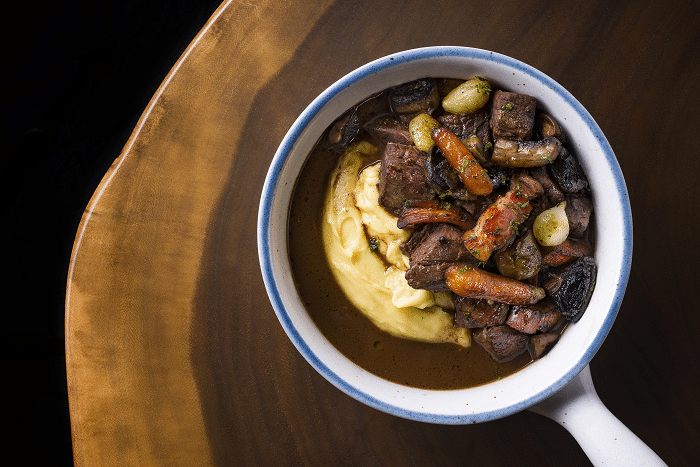 With regard to Burgundian cuisine, the Boeuf Bourguignon ($32++) is Gaston's dish par excellence.  A personal recipe shared by Mdm Daurelle (Geoffrey's mother), the stew is complex in flavour but simple in execution – no unnecessary flamboyance here. The beef pulls apart beautifully and the fat is rendered to add richness into the red wine sauce. Simple and satisfying. Poulet aux Ecrevisses flambées ($32++) plays around with the concept of Surf n' Turf. The umami complexity of the crayfish-infused sauced adds an interesting contrast to the chicken fricassee. The mains here do come in large enough portions that can be shared amongst those with smaller appetites.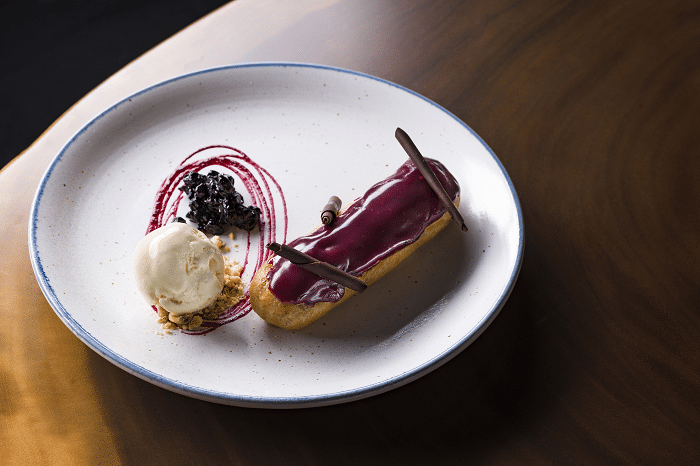 For dessert, we sampled a simple Flan Pâtissier ($12++) and Éclair au cassis ($14++), both of which were served with vanilla gelato. I would recommend going for the blackcurrant éclair if you're looking for something less common.
There's nothing to complain about when it comes to the wine selection. Our night began with a crisp,  well-balanced Marie-Courtin Résonance Extra Brut Champagne. For whites, the Dampt Frères Vieilles Vignes Chablis 2017 was relatively young and sweeter on the palate, which was balanced out by the minerality, while the Domaine Chanson Le Bourgogne Chardonnay 2016 was stronger on the tannins. Softly tannic, the Vigneron de Mancey Le Bourgogne Pinot Noir 2016 paired beautifully with the mains, especially with the Boeuf Bourguignon. For a sweet red, you can't go wrong with the Château de La Roulerie Coteaux Du Layon 2017, though it might not be the best wine to have with dessert if you'd prefer a more contrasting flavour.
Gaston's menu focusses on bringing simple and delicious French comfort food. With over 350 wine labels, Daurelle hopes to bring more small-batch produced wines to the cellar, so do keep a look out for rare gems that the bar may carry. Even though the prices aren't cheap, take advantage of Gaston's Happy Hour that runs from 12pm to 7pm. The crowd gets busy and lively as dinner service wanes on, so be prepared to make reservations.
Gaston Burgundy Bistro & Wine Bar is located at 25 Keong Saik Road, #01-01, Singapore 089132, p.+65 6909 8120. Opens 12pm to 12am from Tuesdays to Fridays, and 5pm to 12am on Mondays and Saturdays. Closed Sundays.