Review: SPECTRUM in Singapore is Convenient Co-Working For Tech & Corporate Types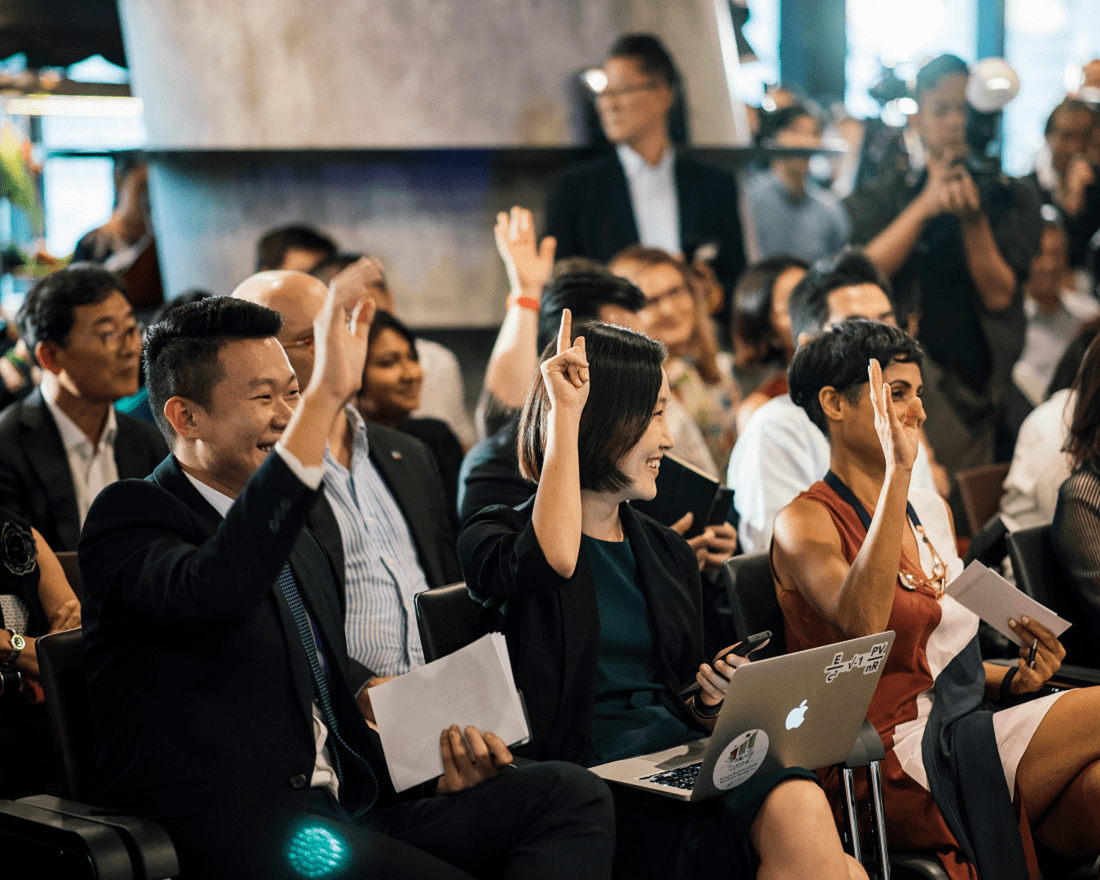 PUBLISHED July 30th, 2019 07:00 am
There's a certain expectation that comes with the words "coworking space" that limits the imagination. We think of interior design with a proclivity for pastels and teak furniture, maybe a few too many colourful communal throw pillows, and definitely a Nespresso machine or two. But while enthusiastic creatives get a kick out of the unconventional, come others would probably appreciate more mature, muted environments to get their work done. We spent a month in one such space, SPECTRUM, at Duo Towers in Bugis to feel out the more corporate end of the shared workplace spectrum (pun not intended), and here's the verdict.
Design

SPECTRUM is located on the fifth floor of Ophir Road's newest contemporary mixed-development, Duo Towers. The space aims to achieve an ideal of being an agile environment – streamlined, savvy and versatile. And while most desks are arranged in typical open-office fashion (with glass panels breaking up more private areas), hot-deskers are relegated to assigned seating next to the floor-to-ceiling windows. While this definitely allows for plenty of room for more solo residents, it might result in slightly awkward group situations.
Comfortable workstations come courtesy of Herman Miller workspace furniture, and though some things do seem a little on the delicate side, the spacious locker and desk space is something to be thankful for. Each table also comes with more built-in outlets than the average person needs – convenient!
Facilities
There are a variety of themed meeting rooms, most notably the ones with standing desks and vinyl records. A fully-serviced pantry comes with all caffeinated necessities needed to sustain human life in an office space – a dishwasher, a Nespresso Aguila Machine, and complimentary snacks – generally caffeine and sugar to tide sudden waves of sleepiness. Though you might want to take it easy on the drinks, because male and female toilets can take quite a while to walk to, depending on where you sit.
Adjacent to the pantry is The Grid, an open event space that's available for bookings for networking, seminars, and workshops. It accommodates up to 80 guests, with catering options available. SPECTRUM's work areas are dotted with break areas that include board games, sofa seating, and even a dart board. UNO, anyone?
Office Offerings
Beyond the flexi membership perks, fixed members are also given priority access to the SPECTRUM Academy: a collection of networking events and panel discussions with leading experts in the field. They also get special rates on their in-house consultancy services for anything from digital marketing, to UX/UI development, and analytics, not to mention networking events like wine and cheese nights and movie screenings.
You can even get ripped at one of their many Health & Fitness classes in collaboration with Virgin Active. For the truly discerning industry professional, the Door XXV exclusive private club hosts premium events for industry hotshots like C-suite executives and G-level agencies, business leaders and investors. At the time of writing, Resident members pay around S$600++ per month, while Flexi members pay upwards of S$175++.
Our verdict? Situated right above Bugis MRT and next to a plethora of bus stops, the location is spectacular with an abundance of food and transport options. It's also far enough from the city to not feel the suffocating air of despair that wafts over waves of hungry office workers at Raffles Place during lunch time. First impressions-wise, something about the red, grey and geometric motif that's splayed throughout the floor gives us serious "tech startup" vibes, and there's definitely a better chance to rub shoulders with the more serious, corporate clientele that the space seems to curate.
SPECTRUM is located at 3 Fraser St, #05-21 DUO Tower, Singapore 189352, p. +65 6911 4588. Enquire about membership today!