Restaurant Review: Whitegrass Reopens In CHIJMES Singapore With New Head Chef and French-Japanese Concept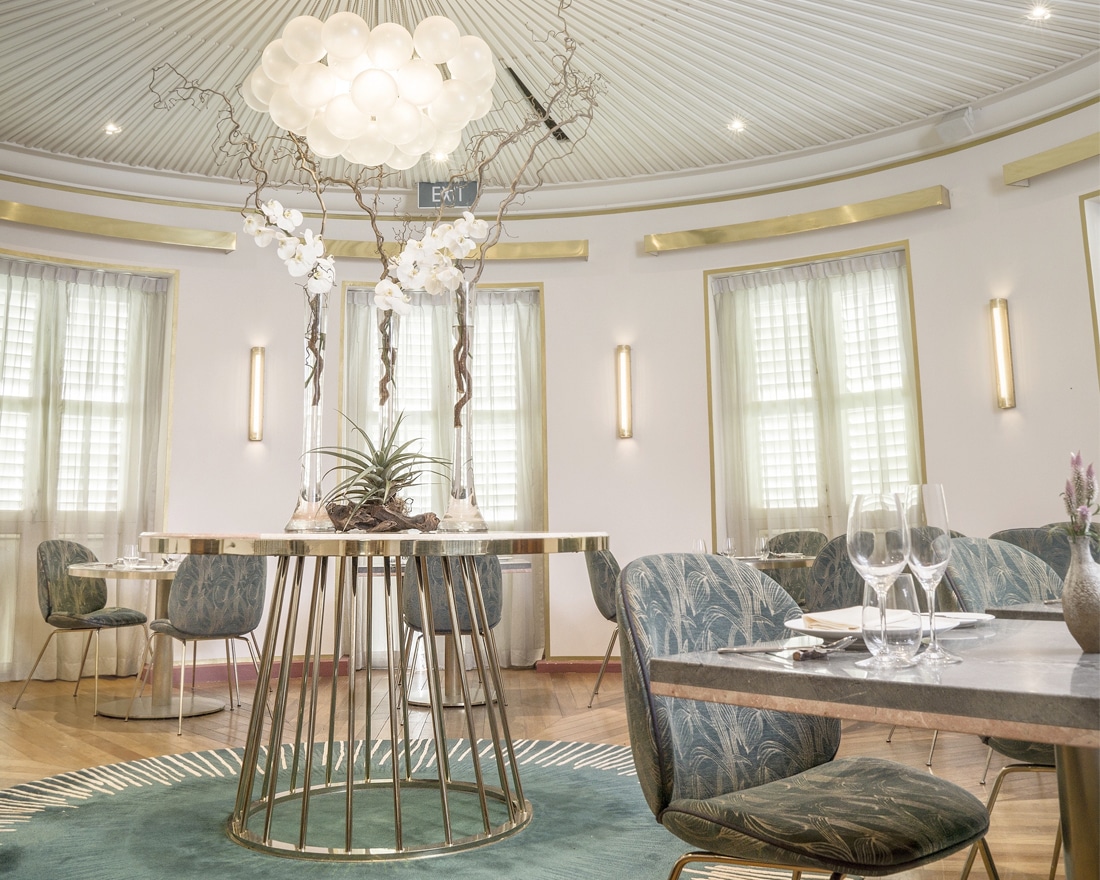 PUBLISHED July 30th, 2019 06:00 am
What a surprise it was when we heard that Whitegrass, the popular fine dining venue at CHIJMES, would be reopening its doors after months of radio silence, with a new head chef and concept too. Instead of the Modern Australian menu that sped the restaurant into its first Michelin star in 2017, the owners has now switched gears towards a French-Japanese direction.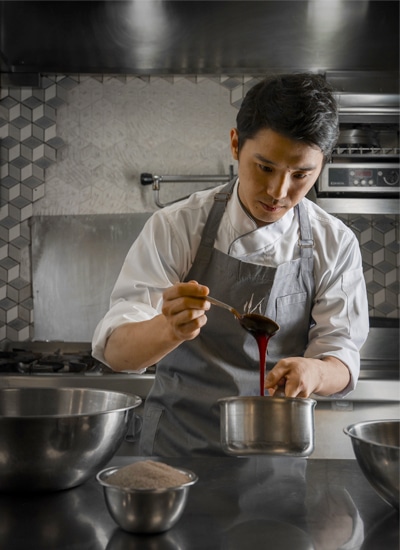 Filling the shoes of the restaurant's previous Chef Sam Aisbett is 32-year-old Takuya Yamashita, who's held stints at the one-Michelin-starred Etude and Les Enfants Rouges in Paris. He later returned to Tokyo under the mentorship of the acclaimed Chef Kazunori Otowa of Ciel et Sol, where he rose through the ranks to head the restaurant. It's there that he was discovered by Datin Karen H'ng, who co-owns Whitegrass — and now, we sit at one of its long banquettes.
Yamshita brings his French culinary training to the fore, combining it with the subtleties of Japanese cooking in a philosophy called La Cuisine Naturelle ("cuisine of the natural body"), where he celebrates the essence of every ingredient that he works with.
From the get-go, a soft tartlet is filled with crunchy candied peanuts and shavings of earthy comte cheese. To add in a bit of local touch, he places uni on pandan (which he says smells like the sea) toast and tosses a budding chrysanthemum flower on top.
But those are pre-course snacks, and by now we're excited for more. Oysters from the coasts of Hyogo have an intense marine minerality, and once barely poached with white wine, go amazingly well with zesty Granny Smith apple purée and a jelly made with oyster liquor.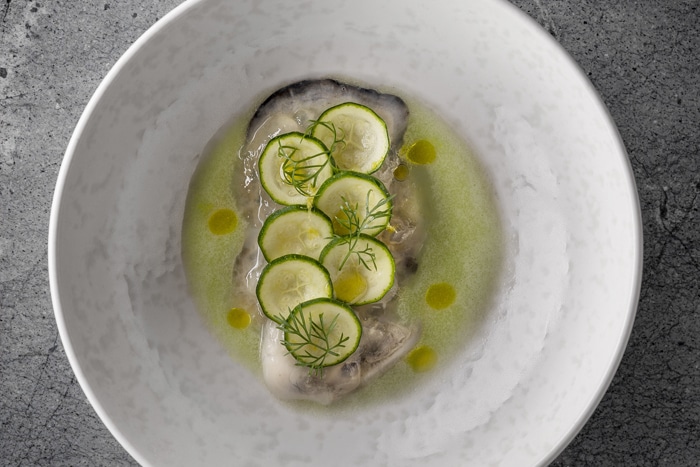 He also takes seasonal line-caught fish that's been prepared in the Ikejime style (a method of slaughtering fish that maintains the quality of the flesh) from Kyushu and pan sears it. The flounder is then encrusted with sansho leaf, which adds a mild spice, before being glazed in a Salamander. It's served in a colourful cream sauce dotted with bamboo shoots, green peas, and house-cured bacon, like a harmonious song on your palate.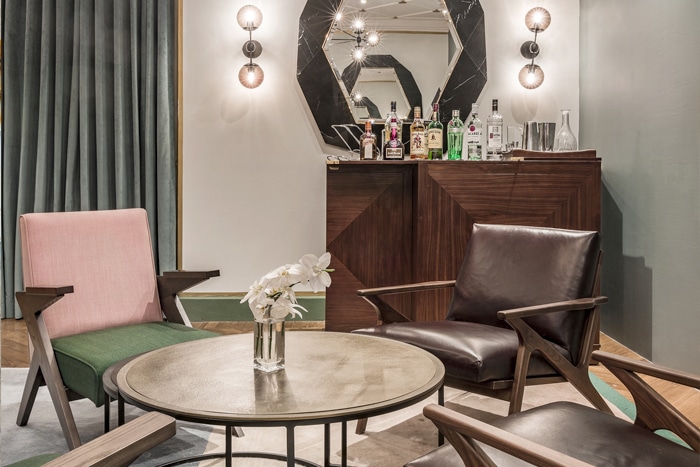 A native of Nara Prefecture, Yamashita sources many of his ingredients from the farmers — many of whom are old neighbours and friends — around his home. Umami-rich Tokachi mushrooms come into play on a Stuffed Chicken Wing neatly filled with arborio rice and pistachios — an interpretation of a recipe by famed French gastronaut Auguste Escoffier. The whole thing sits in a clean consomme that gets absorbed into the rice for an intense flavour boost. It's an easy dish to mess up, but he executes it confidently.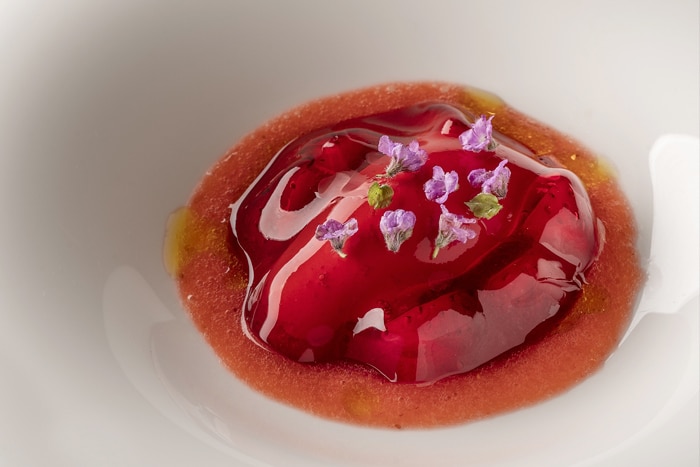 We also get Murata Beef, a cross-breed between Japanese wagyu and a Holstein female with buttery marbling without being too cloying. There's sherry vinegar and endives, and it's all you need for a piece of tenderloin this good. In fact, you're all set for dessert and the most Japanese-tasting thing on the menu, probably. Yamashita uses Sake Kasu (the lees left over from sake production) to make a light ice cream perfumed with the aroma of fermented rice, which is then blanketed with a tart rosehip gelée and fresh strawberries. He doesn't add sugar, so you get the purest of flavours — like nature's bounty on a plate.
Whitegrass is located at 30 Victoria St, #01-26, Chijmes, Singapore 187996, p. +65 6837 0402. Open Tue-Sat 11.30am – 2.30pm, 6pm – 10pm. Closed Sun-Mon.