Review: Sudio Tre Earphones Offers Wireless Freedom When Running and Travelling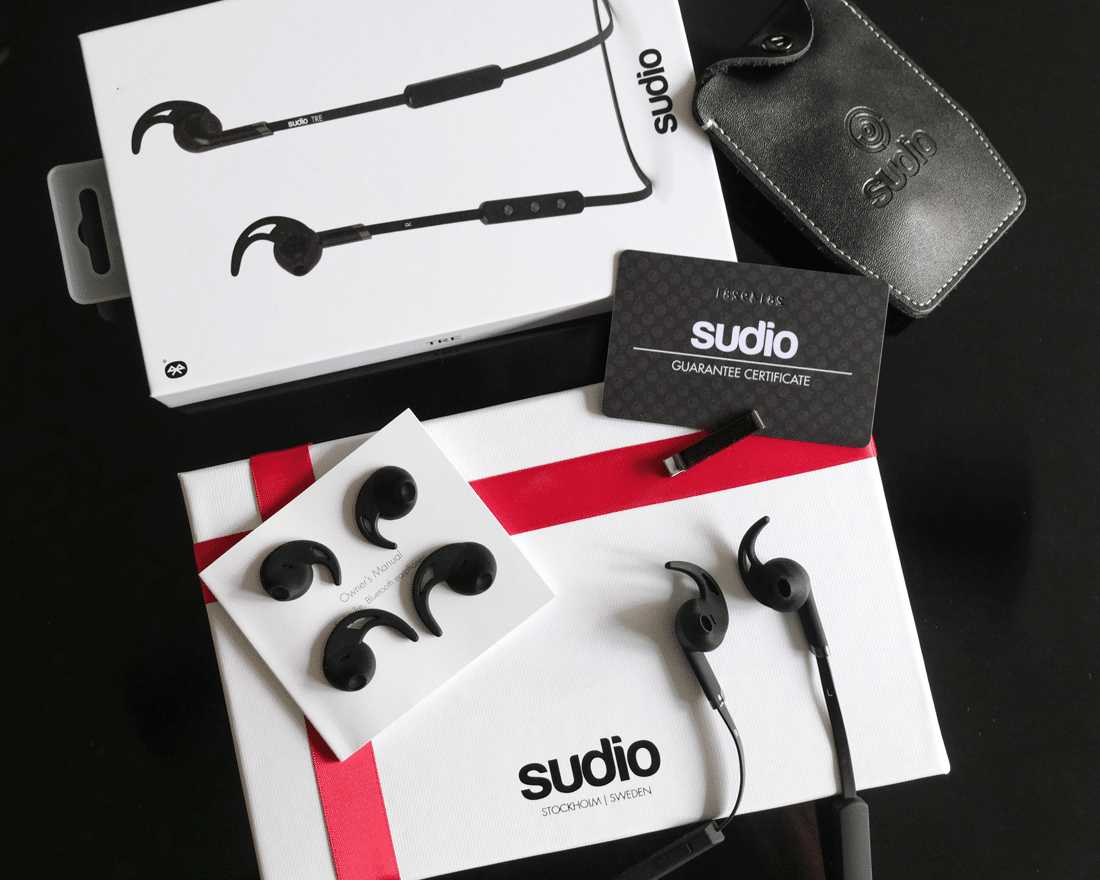 PUBLISHED December 1st, 2017 06:00 am
Are you the kind who needs to listen to music when you're running? Or perhaps you just can't stand the feeling of having something inside your ear? When Sudio, the young Swedish audio brand announced that they were releasing a pair of sports earphones called the Tre, we had the opportunity to test a set – and this might be the solution to your needs.
Design
The Tre is the third product in Sudio's line of wireless Bluetooth audio devices, and comes nearly two years after the original Vasa Blå earphones. While the former is meant for everyday use, and to a certain extent, sound cancellation, the latter has been designed for the sporty people. It's important to note that unlike traditional earphone designs, where the bud fit tightly into the ear to block out ambient noise, the wingtips of the Tre don't just make them better for jogging on the streets and cycling, but also better for hearing what's going around you – especially important if you don't want to get knocked down by a car.
In terms of look, the trendy Tre encompasses the qualities of Scandinavian minimalist design. The entire thing is decked in a sleek rubberised matte (save for the dark glossy buttons) and features a remote and mic that works with Siri. Most importantly, the earbuds stay firmly in place no matter how much I jump around and are sweat- and water-resistant.
Sound
Sound-wise, you cannot fairly compare the Tre to other earphones that actually go inside your ear. A wing-tip is never going to offer the same kind of sound as silicone tips, but it does pretty well for what it's selling for. Indie, Folk, Classical, and Rock sound welcoming and clear with its crisp tops and mids, while EDM, which relies greatly on strong heart-thumping bass, will feel a little lacking. There is a moderately spacious soundstage (in less technical terms, surround sound), and the sound reproduction is outstandingly accurate.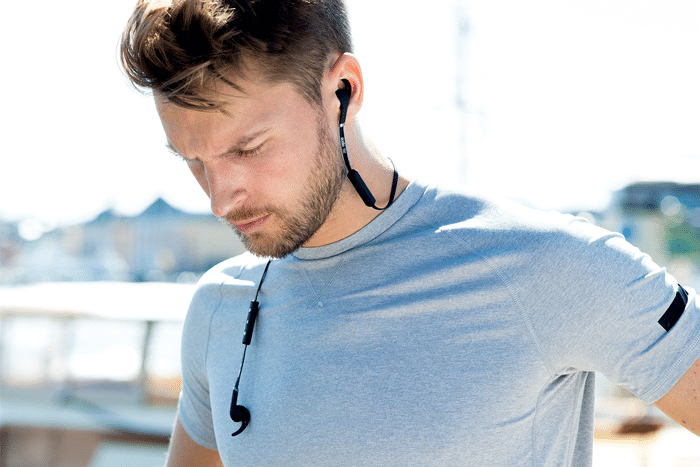 Connectivity & Battery Life
For something that charges in only 10 minutes, the Tre's nine hours of continuous play and 10 days of standby time is impressive. Pairing with your device takes barely 10 seconds, and you can go about five metres away from your phone before the connection becomes unstable.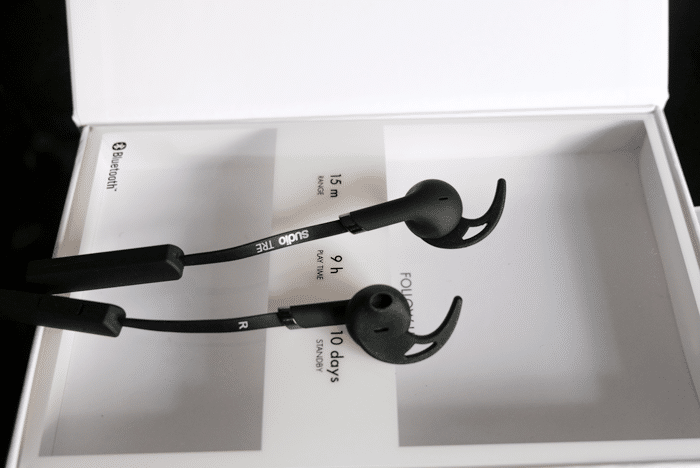 Made for people who lead an active lifestyle and travellers who like to pack it light, this is a simple innovation with acceptable sound quality for its price. Granted, my ears did start to feel uncomfortable after two hours of wear, but it's something that differs from person to person. With a choice of four colours (black, navy blue, pink, and white), the Sudio Tre is priced at $139.
Check Sudio's Singapore website for more details.