10 Questions with Andreas, Co-Founder of Papa's Grove Extra Virgin Olive Oil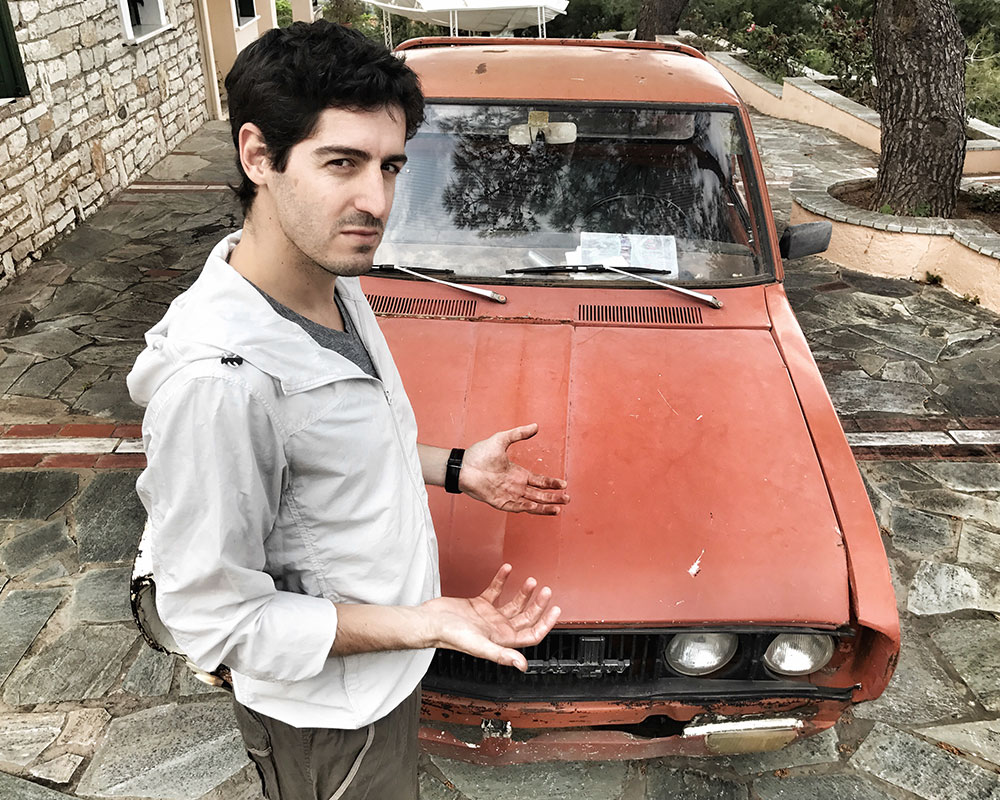 PUBLISHED December 1st, 2017 06:00 am | UPDATED May 18th, 2020 04:55 pm
If you enjoy cooking and value the quality of the olive oil as much as we do, you'd have probably heard of Papa's Grove. This award-winning Extra Virgin Olive Oil from Greece ensures that you are getting in on the real deal. Apart from enjoying the health benefits, you will also appreciate the full body and taste it has to offer. In this edition of 10 Questions, we speak to co-founder Andreas on the story behind the brand, the difference between Papa's Grove and other olive oil brands and the harvesting process.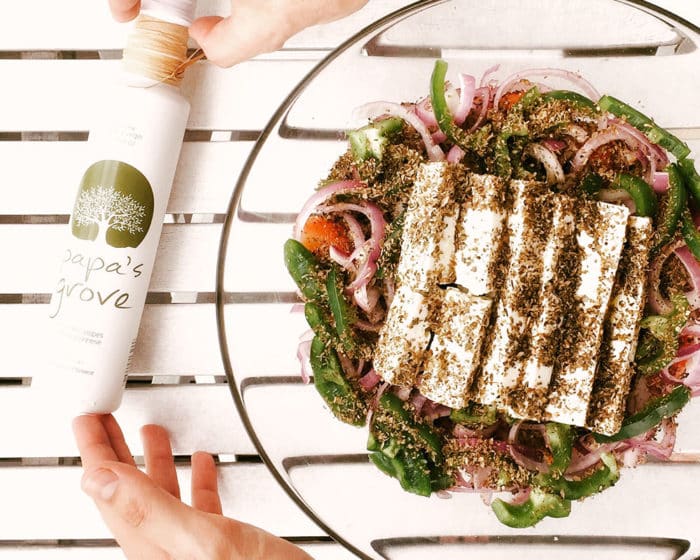 Hi Andreas! Where are you from?
I was born and raised in Athens, Greece.
How did Papa's Grove come about?
My brother, Petros and I only began to commercialise our family's olive oil just two years ago. This all started when Petros lost his office job at the height of the Greek crisis in 2013. We always had the land, the trees, and the good oil so since there was nothing else for Petros (with unemployment in Greece at 30%!), this idea was born. Together, we decided to focus on exporting to Asia where there is lack of good quality olive oil. Having my base close to our markets certainly makes a difference since it enables a direct human connection" in the area.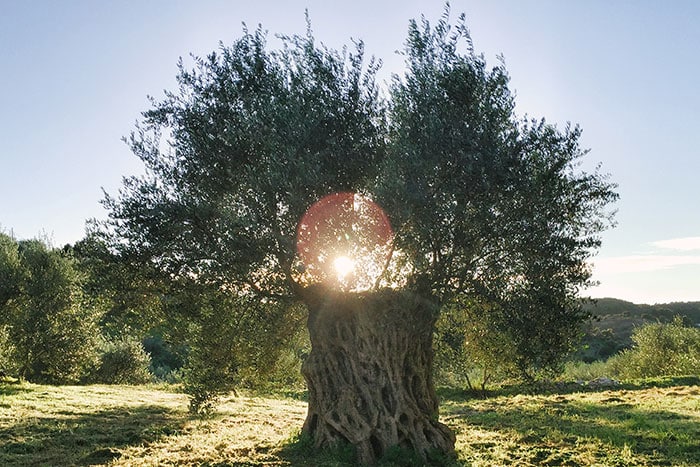 The olive groves are in Peloponnese, tell us more about the region.  
The Southern part of the mainland where my family originates before moving to Athens in the 50's. It is a very diverse landscape with hills and high mountains, surrounded by sea and therefore enjoying some mixed drafts, making it idea for cultivating olive oil. The wet winters followed by every hot and dry summers makes it perfect for olive trees to yield high quality of olives.
What's the difference between Papa's Grove olive oil to the rest in the market?
It's real! Aside from that, we harvest early, when the olives are still somewhat unrepentant, as then they have the highest number of polyphenols (antioxidants). So we may lose a lot on quantity (as the olives are still small) but we make it up with quality.
We have also specially created and designed our bottles such so that is done to protect the olive oil from sources of light and heat, its biggest enemies. In contrast to much of the competition out there that uses transparent bottles that may look pretty and cool, they gradually assist to destroy the product faster.
Lastly, we always only sell the current year's harvest and put a best before date of 18months (in accordance with EU guidelines). This way you are ensured to receive the freshest and best EVOO from us!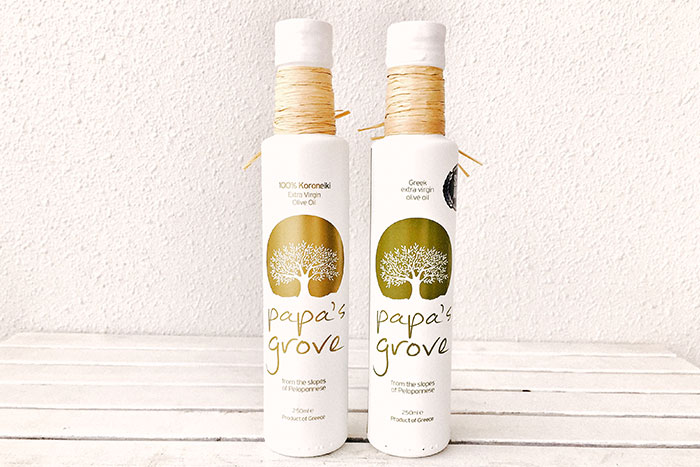 For those who aren't familiar, what are some of the benefits of olive oil?
Olive oil's benefits are so extensive that it's considered a functional food that contributes to a person's overall health and well-being. Such therapeutic qualities include reduced risk of coronary heart diseases, the prevention of cancers and inflammation and leads to an overall improvement of the immune system. Prominent Cardiologists recommend at least a tablespoon of Extra Virgin Olive Oil each day for your daily dietary needs! 
Apart from your online shop, is Papa's Grove olive oil stocked in anywhere in Singapore?
Besides being quite active in farmers markets on weekends in Singapore, we have also started retailing at Little Farms, both SPRMKT outlets, The Lokal on Neil road, the Open Farm Community cafe in Dempsey, and Park Hotel – just to name a few. 
In summary, how's the harvesting process like for olive oil?
In short, early in the season (around end Oct to mid Nov), when the time is right (and after some trial and error), we harvest the olives and bring them to the oil press within 24-hours for pressing.  Just so you know, there is only one "first" press for EVOO. Given we are using state of the art machinery where a temperature of under 27°C is maintained constantly during the process to ensure it is "cold pressed". The oil is kept at special tanks with nitrogen to avoid oxidation and it is then bottled where necessary.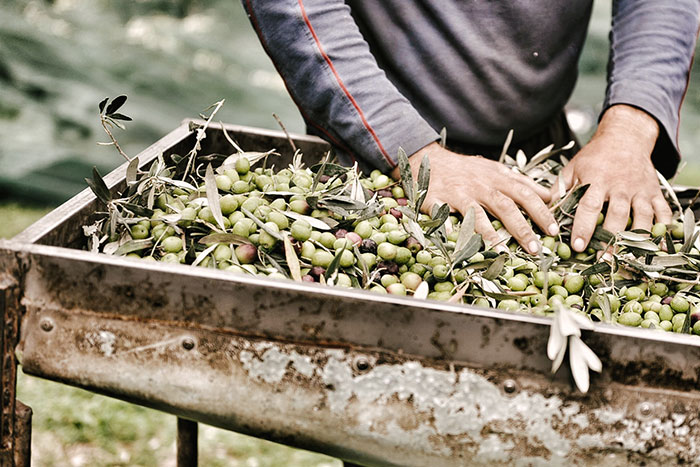 How would you describe Papa's Grove olive oil to someone who has yet to hear about it?
One of the best olive oil you would ever taste, if not the best. It is fresh, grassy, full flavoured and 100% real.
What are some of the best uses of Papa's Grove olive oil?
Pure with warm, freshly baked breads. Drizzled as a dressing on salads without a doubt. Finishing on soups, pastas, freshly grilled fish. Marinades for your meats and seafood! Try using it to fry an egg, or pan fry a good piece of steak – you can still taste the olive oil, and not only does it taste better, it's healthier as well. Substitute butter with our olive oil when baking bread….the smell of fresh olive oil still lingers, and it's a healthy fat. The uses are endless.
Any shouts?
We've just launched our new products, the exquisite oregano that grows wildly next to our olive trees, as well as our Greek Pistachios, where we collaborated with some other professional producers in the area.
---
To find out more about Papa's Grove or to purchase it online, please visit their website.