Where To Buy Affordable Art in Singapore: 8 Galleries, Shops, and Events
PUBLISHED March 8th, 2016 05:26 pm | UPDATED July 31st, 2017 05:49 pm
Buying and collecting art is seen as a privilege for the wealthy – after all, we've all seen movies or heard stories where obscure paintings fetch millions of dollars. Fortunately, art is a lot more accessible to the common man today, art that we can afford – and no, we're not talking about IKEA. Here are 8 places in Singapore where you can purchase quality art across all styles and mediums from paintings and sculptures to prints and posters, without breaking the bank (too much).
---
For more arts events, check out our events listings regularly here for updates.
---
Kult Gallery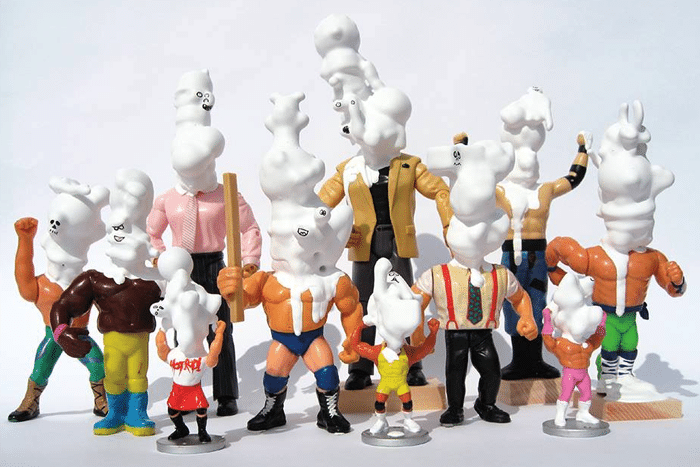 Started in 2009, it's all things cool and dope at Kult Gallery, which showcases an eclectic range of works from local and regional street artists and illustrators. Here, you'll find signed editions, original pieces, and other little know pieces that challenge convention, most of which cost below $1000.
Kult Gallery is located at Blk C2-5 Emily Hill, 11 Upper Wilkie Road, Singapore 228120, p. 63381066. Open Mon-Fri, 11am – 7pm, and Sat-Sun, 1pm – 8pm.
Affordable Art Fair

Surely you've heard of this one! Singapore's biggest affordable art show is returning for its first run of the year in April with original contemporary work from over 80 local and international galleries, and more than 600 artists. Perfect for the new art enthusiast, this is the place to explore, ask questions, and ultimately take your first artwork home. Prices range from $100 to $10,000 a piece.
The next edition of Affordable Art Fair is happening on 22 to 24 April 2016 at The Pit Building, 1 Republic Blvd, Singapore 038975. Single entry tickets are priced at $15 (online) and $18 (door).
Naiise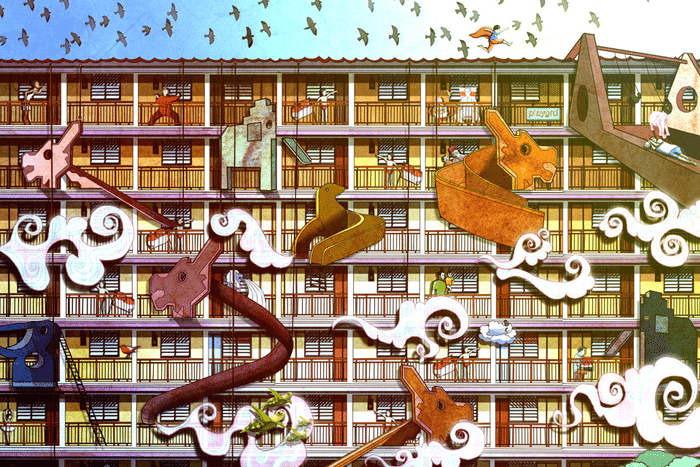 We agree with the people at Naiise when they say design should be accessible to everyone. That is why their well-curated collection of art – including wall prints, photographs, and graphic posters – start from as low as $20. Also available exclusively at Naiise is local architecture student Lee Xin Li hand-drawn Singaporean-inspired designs such as the famous "Kueh" poster, and contemporary floral-inspired prints by Love Limzy.
Naiise is located at Westgate, Central, I12 Katong, Wheelock Place, and Orchard Gateway. Open daily 11am – 10pm. 
The Artling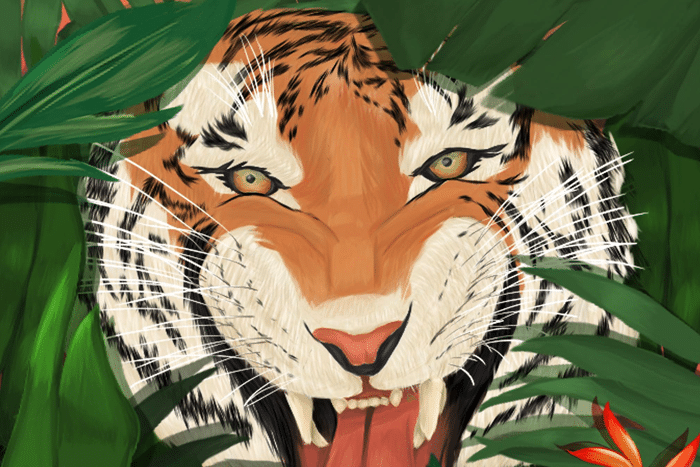 Shop art by established names and emerging artists at this online art platform from the comfort of your home. Working with reputable art galleries around the world, you'll find everything from photography and illustration to sculpture and mixed media available for browsing. The works at The Artling range anywhere from $300 and go into the thousands, depending on the medium and artist, and ship right into and within Singapore.
Shop The Artling.
Artistry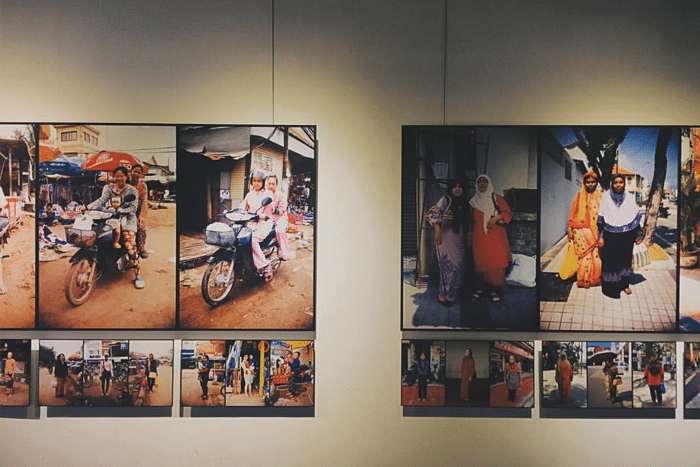 Nestled in the Kampong Glam heritage district is gallery-cafe Artistry, a small but intimate space that dishes out good coffee and plenty of quirky works across several art forms – photography, illustration, design, and painting. The gallery is all about the creative endeavour, proving emerging Singapore-based artists with a platform for debut exhibitions and events. Works here range from $200 to $1000.
Artistry is located at 17 Jalan Pinang, Singapore 199149, p. 6298 2420. Open Tue-Fri 10am – 11pm, Sat 9.30am – 11.30pm, Sun 9.30am – 4pm. Closed Mon.
EDITIONS by Collectors Contemporary
This gallery space located on the outskirts of town places an emphasis on compelling and provocative works by emerging and mid-career artists like Keith Haring, Takashi Murakami, and Peter Blake, as well as pieces by new contemporaries such as STATIC. They conduct educational outreach events and programmes occasionally too. Works start from $130.
Collectors Contemporary is located at 21 Orchard Boulevard, #01-21 Park House, Singapore 248645, p. 6878 0103. Open Tue-Sat 11am – 7pm. 
Aseana Gallery
The good folks at Aseana Gallery see art as a means to inspire and enrich, to share and excite, and to create and contribute to the world. Featuring good quality, budget-friendly works from Southeast Asia, ranging from Realist and Impressionists to Contemporary and Abstract pieces, the prices start from $80 and are mostly below $500.
Aseana Gallery is located at #01-450 61 Lengkok Bahru, Singapore 150061, p. 9009 8288. Open Mon-Fri by appointment only, Sat-Sun 1pm-6pm.
Eagle's Eye Art Gallery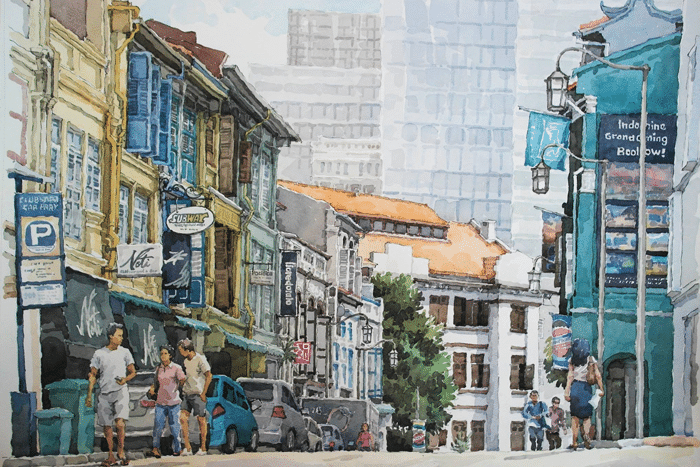 Established way back in 1995, Eagles's Eye remains one of Singapore's leading centres of Asian contemporary art, representing regional artists of international repute that promote Asian culture and heritage while retaining a cosmopolitan outlook. A favourite of ours is the Singapore Scenes collection, which depicts everyday life in Singapore. With a massive collection of oil, mixed media, and water colours at highly affordable prices, it's too easy to find something to bring home.
Eagle's Eye Art Gallery is located at #01-24 Capitol Piazza, 15 Stamford Road, Singapore 178906, p. 6339 8297. Open Mon-Sat 10.30am – 8pm, Sun 10.30am – 7.30pm.
Top Image: HDB Evenings by Ming // Playgrd