Review: Sacred Ground – Your Daily Ritual in Legian, Bali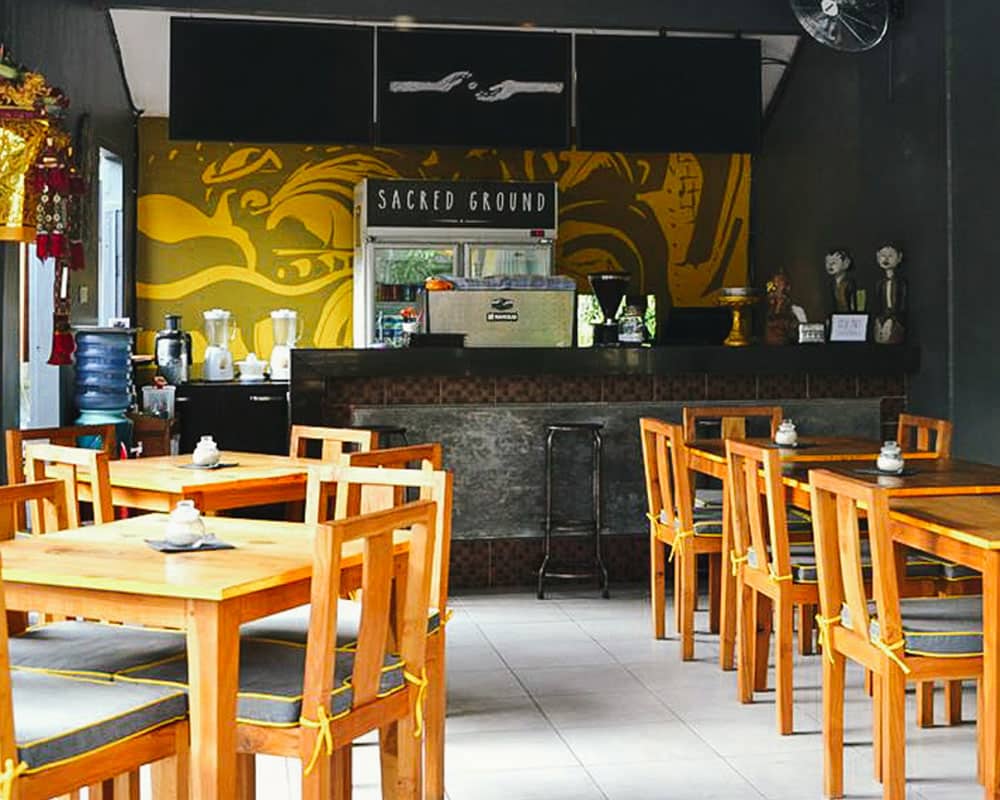 PUBLISHED October 8th, 2016 07:00 am | UPDATED May 18th, 2020 05:36 pm
Launched in February this year, Sacred Ground has already gained an enviable reputation for serving delicious Revolver Coffee along with local and international fare to tourists and the local expat community on the island.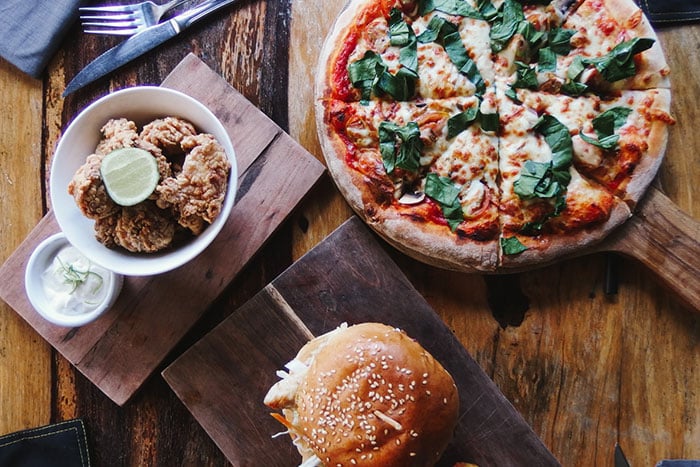 Providing a much needed respite from the busy hub of Double Six, Legian, the tranquil café is owned by Australian brothers Rob and Steve Lopez.  Rob is an accomplished chef with over 15 years experience and Steve a marketing and branding specialist, working for big name brands across Australia and Southeast Asia.
The menu at Sacred Ground has been a labour of love for Rob with a good balance of Indonesian dishes with international favourites. Having sourced the best produce and working with the most passionate farmers and purveyors on the island, you can be sure that the food at Sacred Ground is of the highest quality.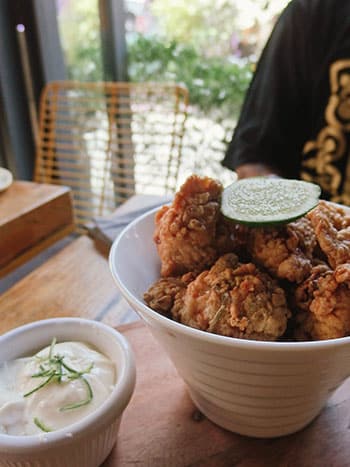 For starters, we ordered Popcorn Chicken (RP. 47k), served with lime aioli. Unlike the sad stuff you get at the freezer section in the supermarket, think big chunky chicken pieces that go perfectly with a couple of beers. Next up was the Breakfast Pizza (Rp. 66k), which was cooked with crispy bacon, button mushrooms, cherry tomato and spinach on a cayenne egg base, lightly sprinkled with mozzarella.
What really impressed us was the Ombak Chicken Burger (RP. 79k). Served with wood fired potato wedges, the fluffy bun holds a delicious combination of chicken breast, crispy bacon, charred pineapple, avocado with sambal mayo, and shredded cabbage salad. Juicy, tender, and practically melt-in-your-mouth.
The venue also has three designated spaces and the interiors are a mix of traditional balinese with a streamlined, clean modern look; a main dining room with street facing bar, a raised deck area perfect for lounging and a more peaceful open-air area set back beside an ancient tree. Guests are welcome to hire one space for a private function and all three for a bigger event. Other popular dishes we didn't have the stomach space to try include the Superfood Granola, Nasi Goreng and other gourmet wood fired pizzas.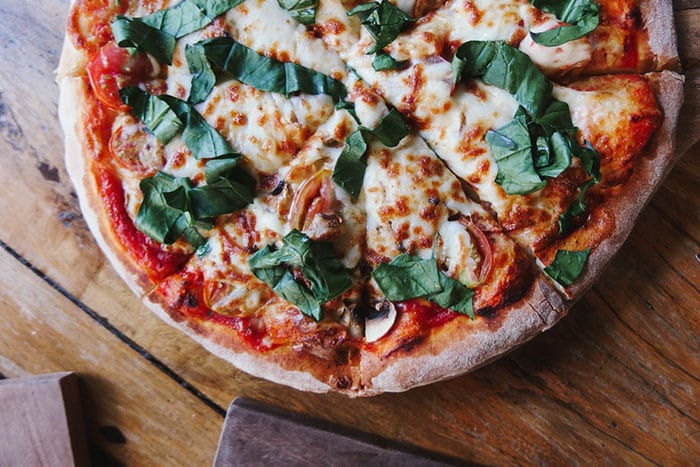 If you're looking for a place to relax and chow down on good food in Legian area, Sacred Ground is definitely a must.
Sacred Ground is located at Jl. Arjuna (Double Six) 99x Legian, Bali, Indonesia 80361, opened from Mondays to Sundays, 7am t0 10pm.