What to Eat, Drink and Do in Tiong Bahru, Singapore: Dessert Cafés, Artisanal Grocers, And Indie Bookstores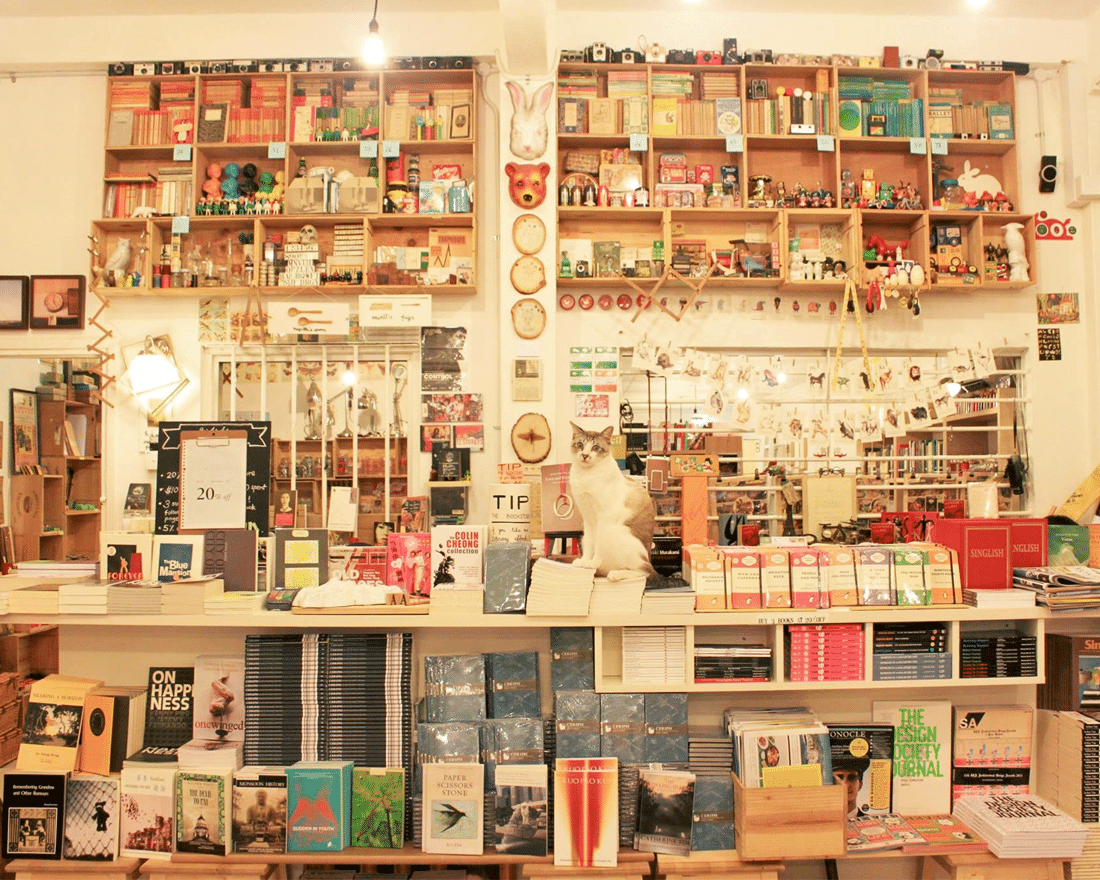 PUBLISHED May 10th, 2019 07:00 am | UPDATED May 18th, 2020 06:52 pm
Every neighbourhood around town has their own specialty, and just like how Clarke Quay is a haven of boozy delight and post-party carbs, cafés are to Tiong Bahru what swanky restaurants are to Robertson Quay. While the words "hipster" and "gentrification" strike dread in the hearts of some, we say give the place a chance, and keep our guide handy the next time you're looking for home-grown bakeries, a good cuppa, or even avant-garde fine dining!
Café Culture
40 Hands Coffee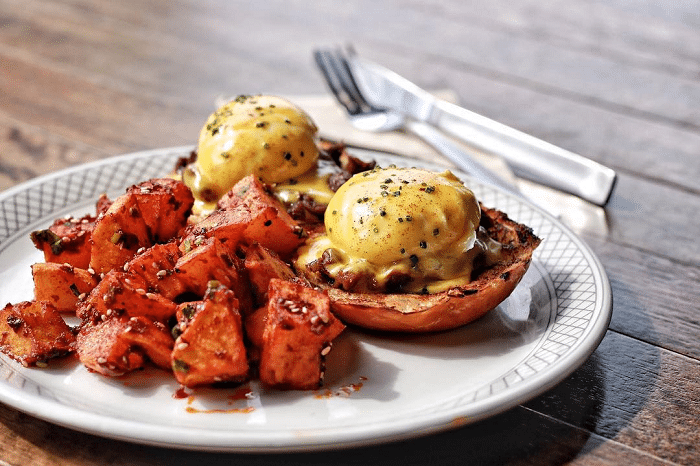 Having been in the coffee scene since 2010 with a second outlet out on Joo Chiat, it's safe to say it's not just pretty lattes that make 40 Hands Coffee survive the unforgiving F&B industry. Pretty much where the neighbourhood scene all started, get started with Synesso-brewed cuppa and their long list of all-day breakfast items like Smashed Avo on Toast or Banana Bacon French Toast.
40 Hands is located at 78 Yong Siak Street, Singapore 163078, p. +65 6225 8545. Open Mon-Fri 7am – 6pm, Sat-Sun 7.30am – 7pm.
Drips Bakery & Café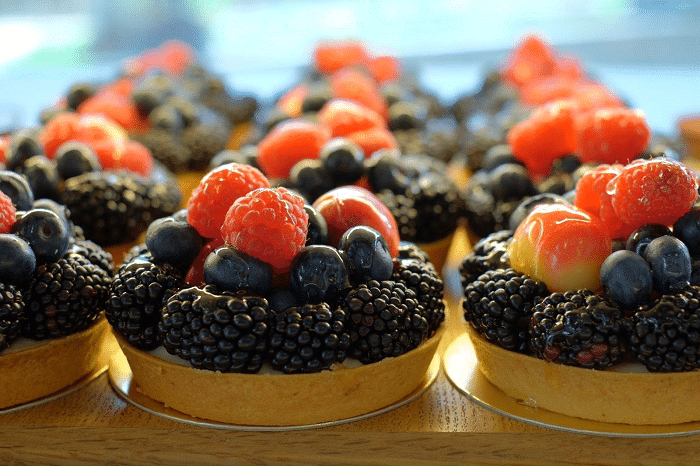 Not exactly the best compliment we could think of, but Drips is indeed home to the some of the most famous tarts in town. Co-owned by baker-barista duo Alfred Chan and Jessica Tan, the bakery churns out a selection of mini, personalised and party tarts, with craft coffees that include the likes of Sister Bruce Roasters Coffee and more home-blends. Balance it out with a Baked Cinnamon Egg Tart or White Chocolate Marscapone Tart, and you'll feel boosted for the week.
Drips Bakery Café is located at 82 Tiong Poh Road, Singapore 160082, p. +65 6222 0400. Open Sun-Thu 11am – 9.30pm, Fri-Sat 11am – 11pm.
PS. Café Petit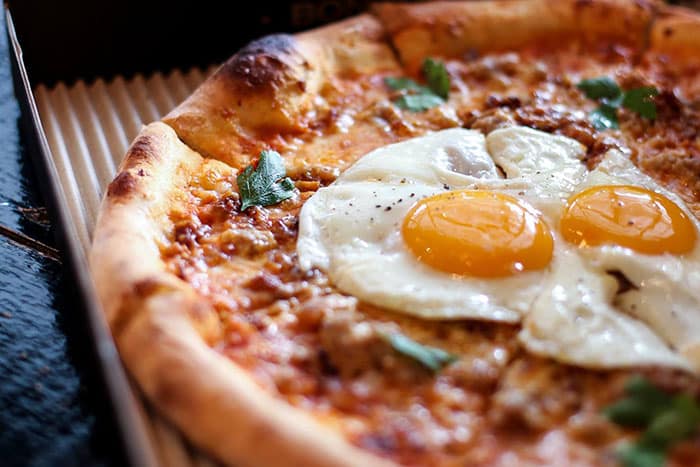 Can't get enough of their truffle fries? PS Cafe's baby branch brings that and more, along with their staple artisanal pizzas, paninis and gourmet salads. Smaller than its other outlets, it offers both takeaway and dine-in service, which include their Truffle Cheese Mushroom Panini and PS. Impossible Cheeseburger Wrap.
PS. Café Petit is located at 78 Guan Chuan Street, No. 41, Singapore 160078, p. +65 9226 7088. Open Mon-Fri 11am – 11pm, Sat-Sun 9.30am – 11pm.
Flock Café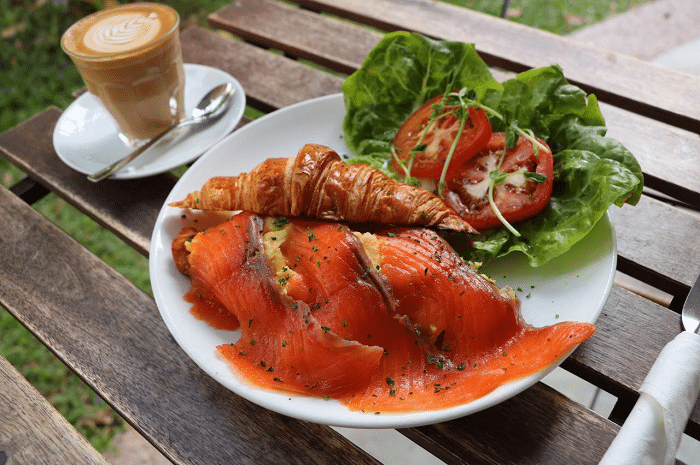 Family-run and a firm favourite among the residents of Tiong Bahru, Flock aims for the complete all-day dining experience, right down to curated music and decor for ambiance. With a plethora of dishes available, catch their breakfast or lunch sets if you're grappling with the choice paradox. Otherwise, sources say to try the Chicken Katsu Burger, and take that with a Speakeasy Blend coffee lovingly roasted by the folks over at Liberty Coffee.
Flock Café is located at 78 Moh Guan Terrace, #01-25, Singapore 162078, p.+65 6536 3938. Open daily 8am – 10pm.
Plain Vanilla Bakery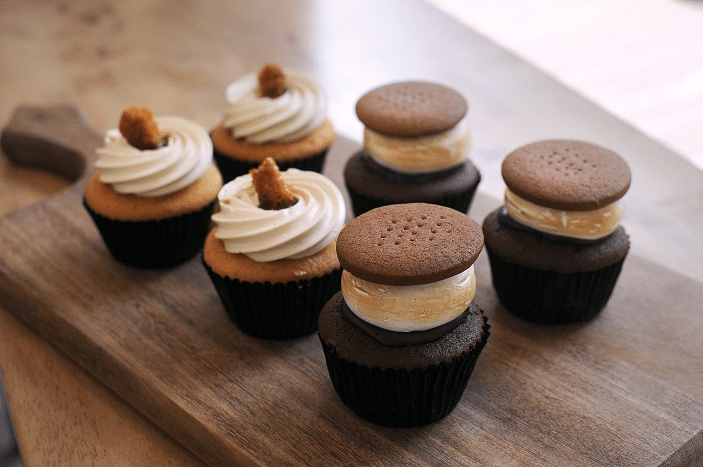 With an inclination to good ol' fashioned home-made confection, this Tiong Bahru cupcakery prides themselves on being "sticklers for quality and simplicity". Cupcakes, brownies, cookies and more come fresh out of the oven daily – try their Cinnamon Brown Sugar Cupcakes, Peanut Butter Milk Chocolate Cookies, and Salted Rye Brownies. Casual rustic dining with enough country-chic decor to fuel a sugary-sweet insta-shoot, Plain Vanilla presents much more than just surface value.
Plain Vanilla Bakery is located at 1D Yong Siak Street, Singapore 168641, p. +65 8363 7614. Open Mon-Sat 8am – 7pm, Sun 9am – 6pm.
Tiong Bahru Galicier Pastry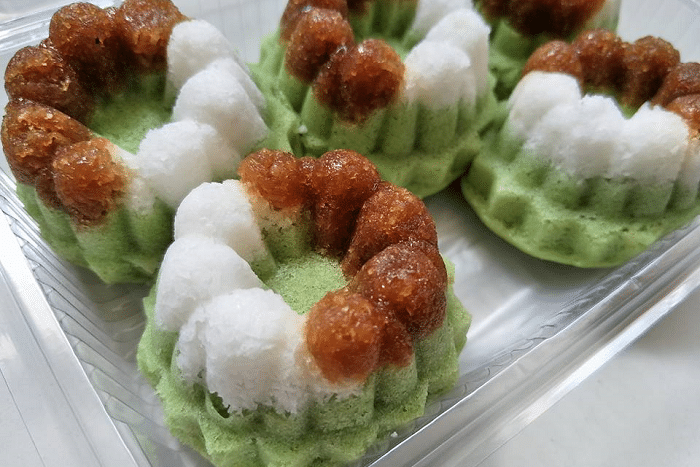 Speaking of old-school, it would be nothing short of an offence not to mention Tiong Bahru Galicier Pastry. Quietly existing alongside newer pastry shops in the area, Galicier remains a silent powerhouse to those who brave the peak-hour queues to get their hands on freshly made Putu Ayu (steamed coconut cupcakes), Ondeh-Ondeh (gula melaka-stuffed morsels rolled in coconut) and Kueh Dar Dar (pandan flavoured rice roll).
Tiong Bahru Galicier Pastry is located at 55 Tiong Bahru Road #01-39 Singapore 160055, p. +65 6324 1686. Open Tue-Sun 10am to 8.30pm daily. Closed Mon.
Tiong Bahru Bakery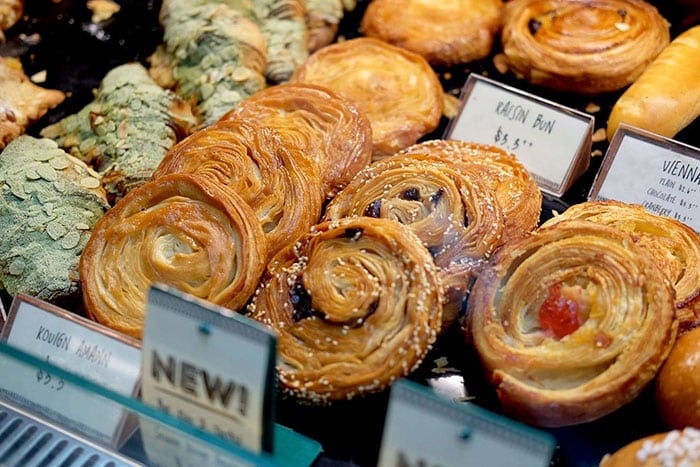 Much hyped and much loved, the original Tiong Bahru Bakery is always bustling with activity and from locals and tourists alike who come by to taste their heavily-recommended French bakes. If you haven't tried it, get their Almond Croissants and unique Kouign-amann, a speciality of the town Douarnenez in Brittany.
Tiong Bahru Bakery is located at 56 Eng Hoon Street, #01-70, Singapore 160056, +65 6220 3430. Open daily 8am to 8pm.
Casual Cuisine
The Butcher's Wife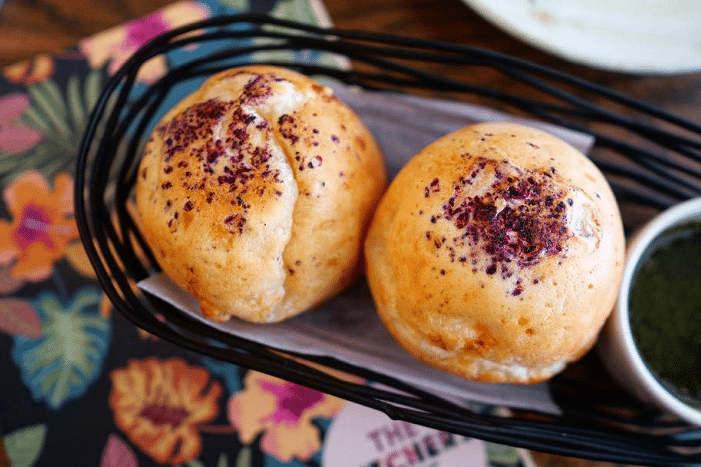 Formally known as Open Door Policy, the gluten-free backdoor bistro's vibrant menu revolves around modern European cuisine, and is a brand-new concept under the helm of the same folks. Colourful decor and a selection of great organic wines, get all the punch of a hearty meal and none of the starch-induced coma after. The all-day menu includes Pumpkin Gnocci ($23++) and something called the Beef & Bone Marrow Burger ($27++) which brings us to our knees by its name alone.
The Butcher's Wife is located at 19 Yong Siak Street, Singapore 168650, p. +65 6221 9307. Open Tues-Fri 12pm – 2.30pm, 6pm – 11pm; Sat-Sun 11am – 3pm, 6pm – 11am. Closed Mondays.
Tiong Bahru Yong Tau Hu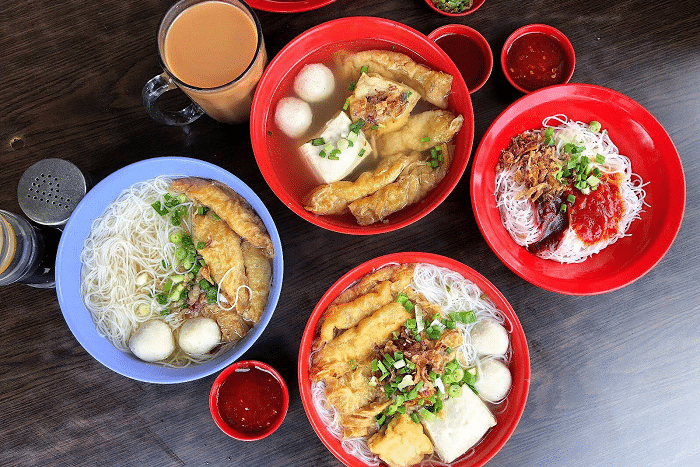 By all accounts an immortal fixture since it opened its doors in 1989, Tiong Bahru Yong Tau Hu continues to go strong at its Eng Hoon Street corner. Having gone through a simple facelift to appeal to a larger audience, this yong tau foo store is best known for their handmade fishballs. Choose from three price points ($5/6/7) for a bowl of fixed goodies.
Tiong Bahru Yong Tau Hu is located at 56 Eng Hoon Street, #01-46, Singapore 160056, p. +65 9239 4934/+65 9232 5035 (Tiong Bahru Yong Tau Hu); +65 6222 6881 (Day & Night). Open Mon-Sat 7am – 2pm (Tiong Bahru Yong Tau Hu).
Bincho at Hua Bee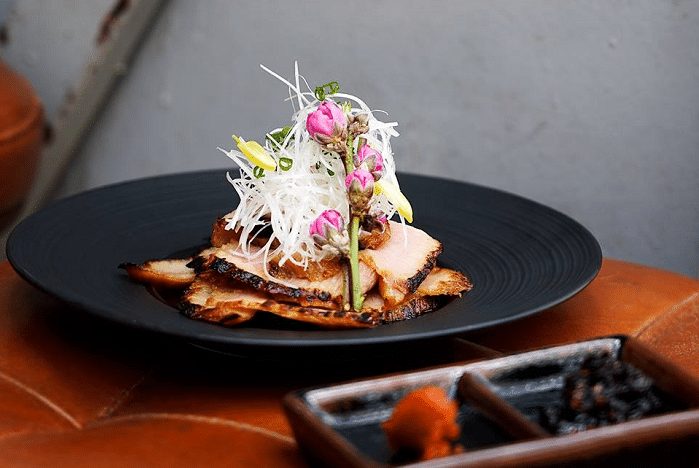 Named after the Japanese white charcoal, Bincho is a dining concept with primary focus on Japanese yakitori. This unique modern yakitori and contemporary cocktail bar aims to showcase distinctive elements of Singapore's past, present and future. There are a la carte options, but most would go for the set dinners, which keep their tori a constant through menu rotations.
Bincho is located at 78 Moh Guan Terrace, #01-19, Singapore 162078. Open Tue-Sun 12pm – 3pm, 6pm – late. Closed Mondays.
Coq & Balls Gastrobar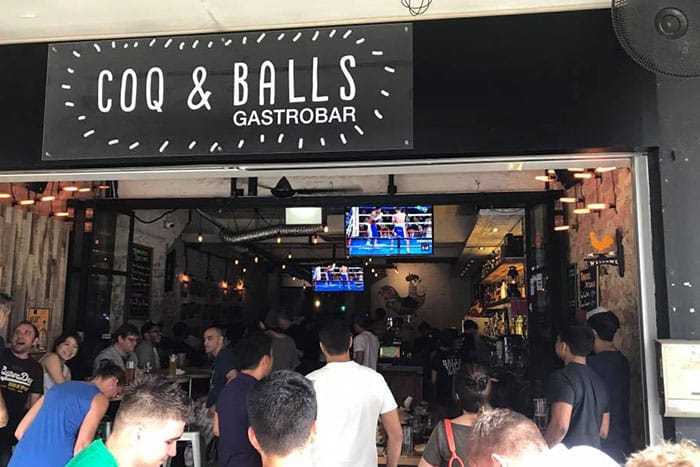 With bird-inspired decor to match, their tongue-in cheek handle stems from the neighbourhood rooster that used to dauntlessly roam Tiong Bahru during the infamous bird flu epidemic — much like today's unvaccinated child running rampant in the streets of America. Offering bistro-style tapas and hearty mains, with largely premium and craft beers for drinks, including an extensive list of uncommon cider brands, snag some Coq Drumlets ($8.90++) made with special house chilli sauce, or the Coq & Balls Cheese Burger ($17.90++).

Coq and Balls is located at 6 Kim Tian Road, Kai Fook Mansion, Singapore 169246. Open Mon-Thu 5pm – 1am, Fri 4.30pm – 1am, Sat-Sun 3pm – 1am.
Chapter 55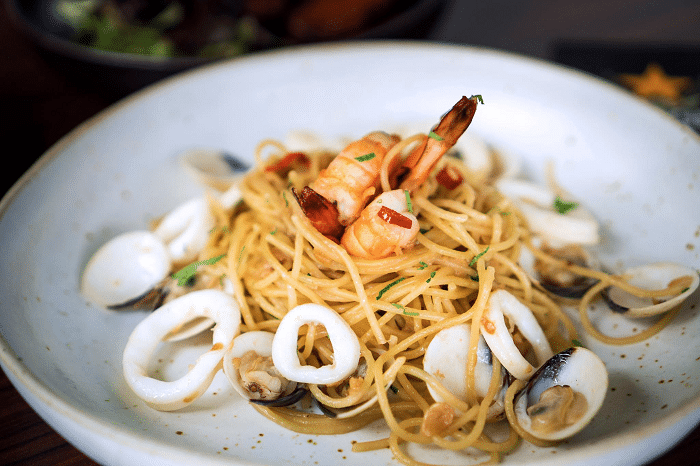 Singapore weather is a perfect reason (excuse) to eat gelato everyday, and we're grateful for Italian bistro Chapter 55's massive dessert menu featuring the house made Chapter 55 brand of the delectable treat. They also fix up a plethora of Italian classics like Lobster Ravioli ($26++) and pan-fried Duck Breast ($28++), but seriously, try the Chapter 55 Gelato Waffle ($14.50 for a single scoop).

Chapter 55 is located at 55 Tiong Bahru Road, #01-37, Singapore 160055, p. +65 6221 2219. Open daily 11.30am – 11pm.
Fine Dining
Ikyu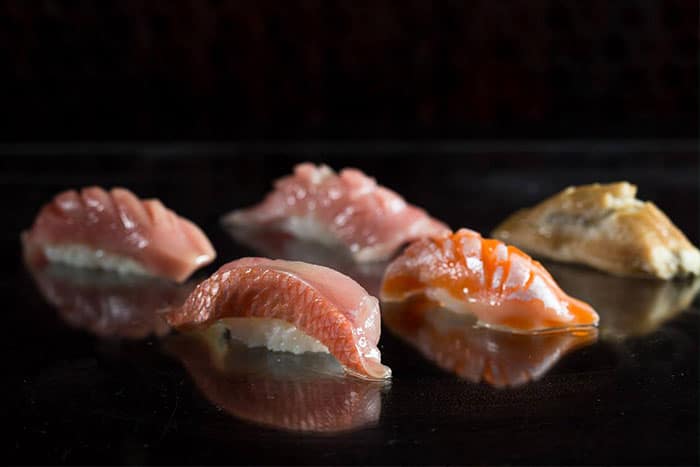 Jumping straight to the other end of the spectrum, there is IKYU. The French-Japanese dining concept does food from the heart with a diverse range of omakase to set meals, with a dark and cool interior that draws the diner into a cocoon of quiet and languidity. The line between tradition and contemporary is a tough one to tread, but boy do they walk it. Try the Salmon Batayaki with Rice ($28++) or Unagi Mushroon Rice ($38++) from their 3-course lunch menu, or enjoy premium omakase with the IKYU Chef's Omakase ($138++).

Ikyu is located at 5 Yong Siak Street, Singapore 168643, p. +65 9663 2003. Open Tue-Sat 11.30am – 2pm, 6pm – 10.30pm, Sun 11.30am – 2.30pm, 6pm – 10.30pm.
Specialty Grocers
Foodie Market Place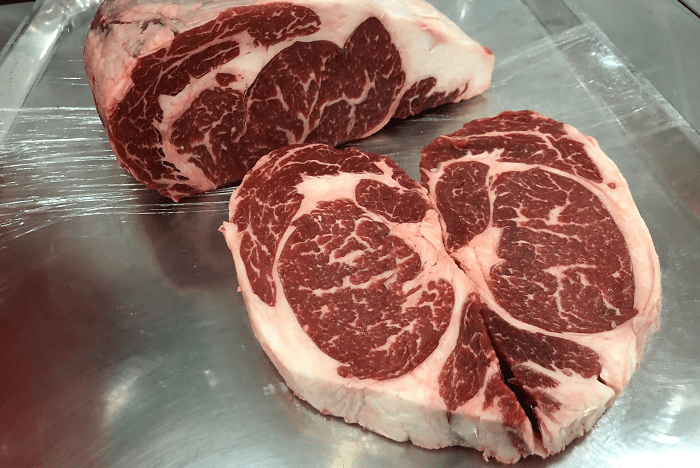 Supermarkets are fabulous for convenience, don't get us wrong. But at some point between depressing cheese options and sometimes less-than satisfactory meats can leave one feeling out of sorts. But don't put away the cheeseboard just yet. Foodie Market could very well be the Promise Land, or as close as we can get to it, anyway. The specialty store stocks up on hard-to-find meats, cheeses, seafood, dairy products and condiments — a saving grace for home cooks.
Foodie Market Place is located at 225 Outram Road, Singapore 169038, p. +65 6224 3290. Open Tue-Fri 11am – 8pm, Sat-Sun 9am – 6pm. Closed Mon.
Bookshops
Woods in the Books
An independent bookstore run by husband and wife duo Mike Foo and Shannon Ong, the niche is illustrated books and novels, with a handpicked collection to cater to all ages – think illustrated stories and learning books for kids, and comics and graphic novels for grown-ups. Woods in the Books is also the place to find nostalgic children's classics like The Little Prince, Where The Wild Things Are and The Very Hungry Caterpillar.
Woods in the Books is located at 3 Yong Siak Street, Singapore 168642, p. +65 6222 9980. Open Mondays 10am — 6pm; Tue-Fri 10am – 7pm, Sat 10am – 8pm, Sun & PH 10am – 6pm. 
Books Actually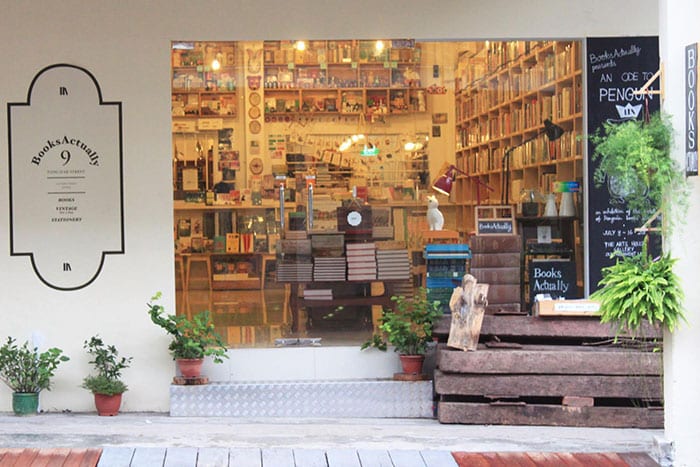 Chock full of amazing literary gems, this indie book shop will have you wanting to pick up and thumb though everything, as you get lost in a literary love affair. Make your way through the critical and obscure, peppered with literary trinkets and a backroom full of amazing vintage odds and ends, where you can pick up everything from old Pepsi glasses to Pez shades.
Books Actually is located at 9 Yong Siak Street, Singapore 168645, +65 6222 9195. Open Sun-Mon 9am – 6pm, Tue-Sat 9am – 7pm.
Retail
Nana & Bird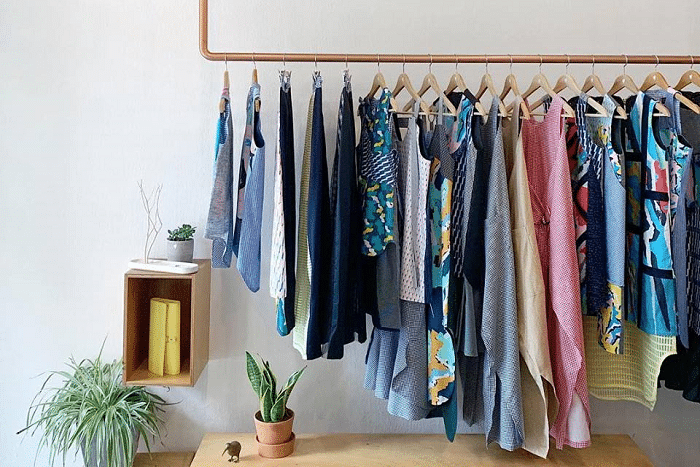 Based both in Tiong Bahru and online, discover unique and bold local and international labels in an intimate setting, the multi-concept store let's you let loose and kick it with a cuppa while you peruse the selection of carefully curated clothing chosen personally by co-owners Georgina Koh and Tan Chiew Ling.
Nana & Bird is located at 1M Yong Siak Street, Singapore 168641, p. +65 9117 0430. Opens Mon-Fri 12pm – 7pm, Sat-Sun and PH 10am – 6pm. 
DGA Threads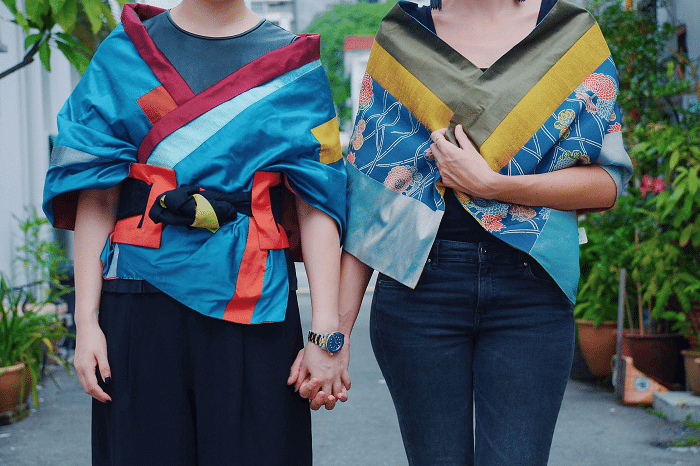 Driven by their passion for vintage textiles, Japanese culture, and design, the folks at DGA aim to supply one-of-a-kind wearable art. Every garment is sourced from a local seamstress created from extremely scarce vintage textiles and classic fabrics, so you don't have to worry about showing up to events with outfit doppelgängers.
DGA Threads is located at Block 57, 01-82 Eng Hoon Street Singapore 160057, p.+65 6221 1948. Open daily from 10am – 7pm.
Top Image: BooksActually