Restaurant Review: Super Loco Robertson Quay's New Brunch Menu Is Packed With Mexican Superfoods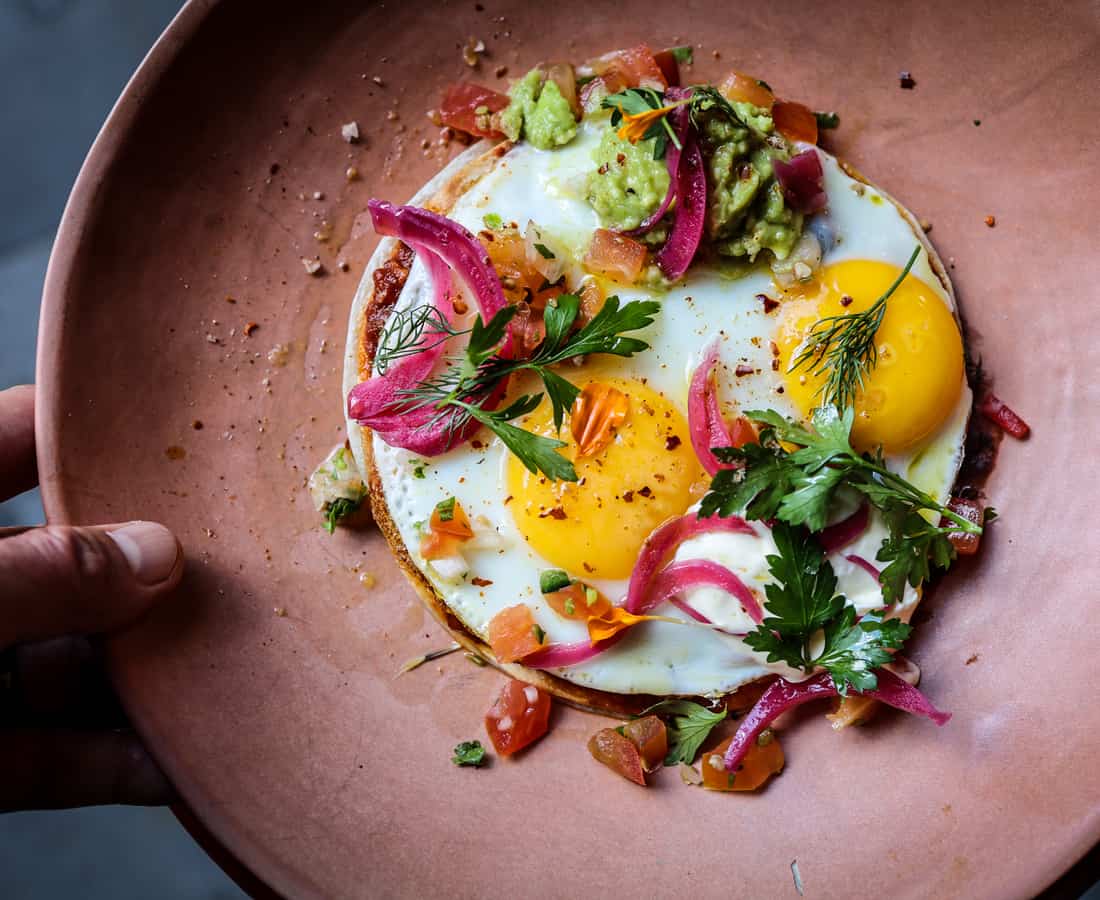 PUBLISHED September 4th, 2020 06:00 am | UPDATED September 11th, 2020 09:25 am

Weekends are usually our cheat days of the week – the days where we can start tippling up at 11am, linger over a giant brunch, then get ice-cream for good measure. If you're trying to clean up your feasting routine, though, here's the good news: you won't need to give up much at all. At least, not at Super Loco Robertson Quay, which is ringing in weekends with a new brunch menu of Mexican superfoods.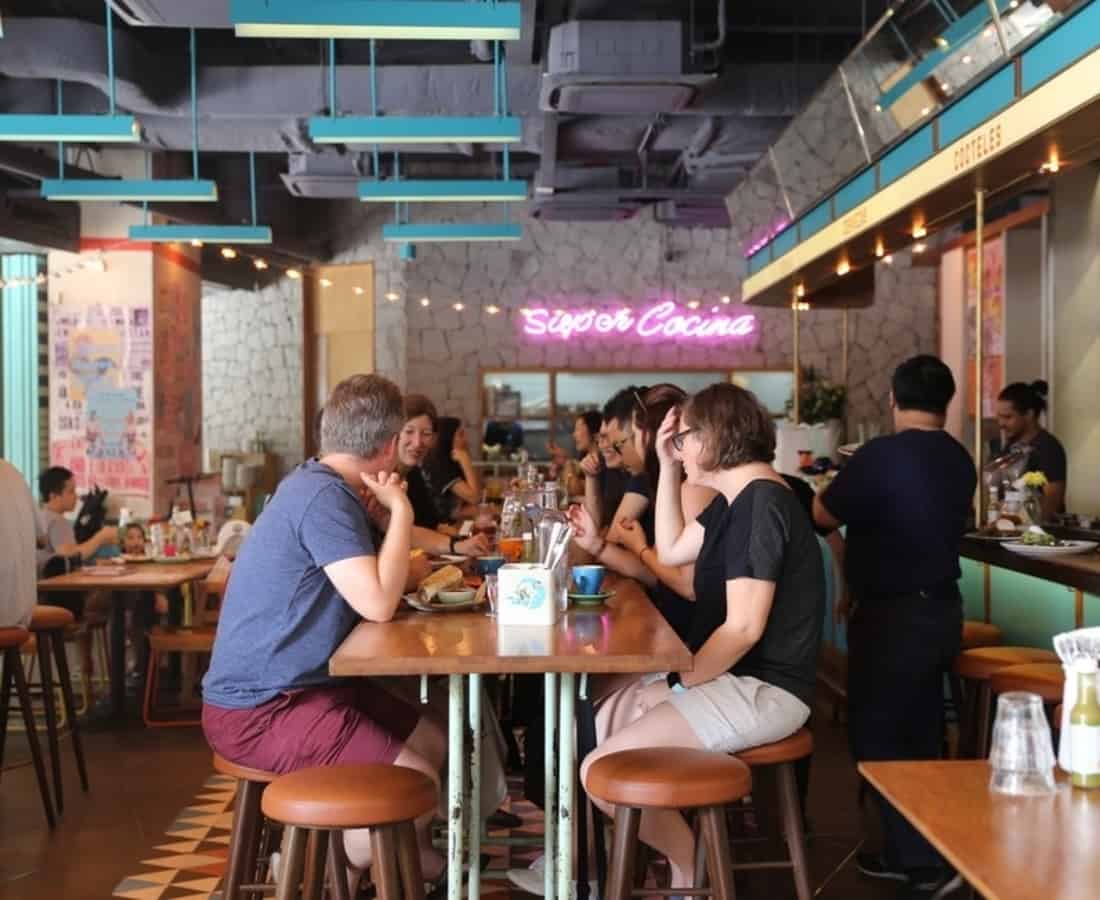 'Healthy' isn't quite a word that springs to mind when we think 'Mexican', but Super Loco certainly surprised us. Crafted by The Loco Group's Culinary Director Jason Jones, the weekend brunch lineup is all about rediscovering superfood staples already in his pantry, from blue corn to chia seeds. The result is reinvented comforts that are sinful in the mouth but not for your health, with temptations for vegans and non-vegans alike.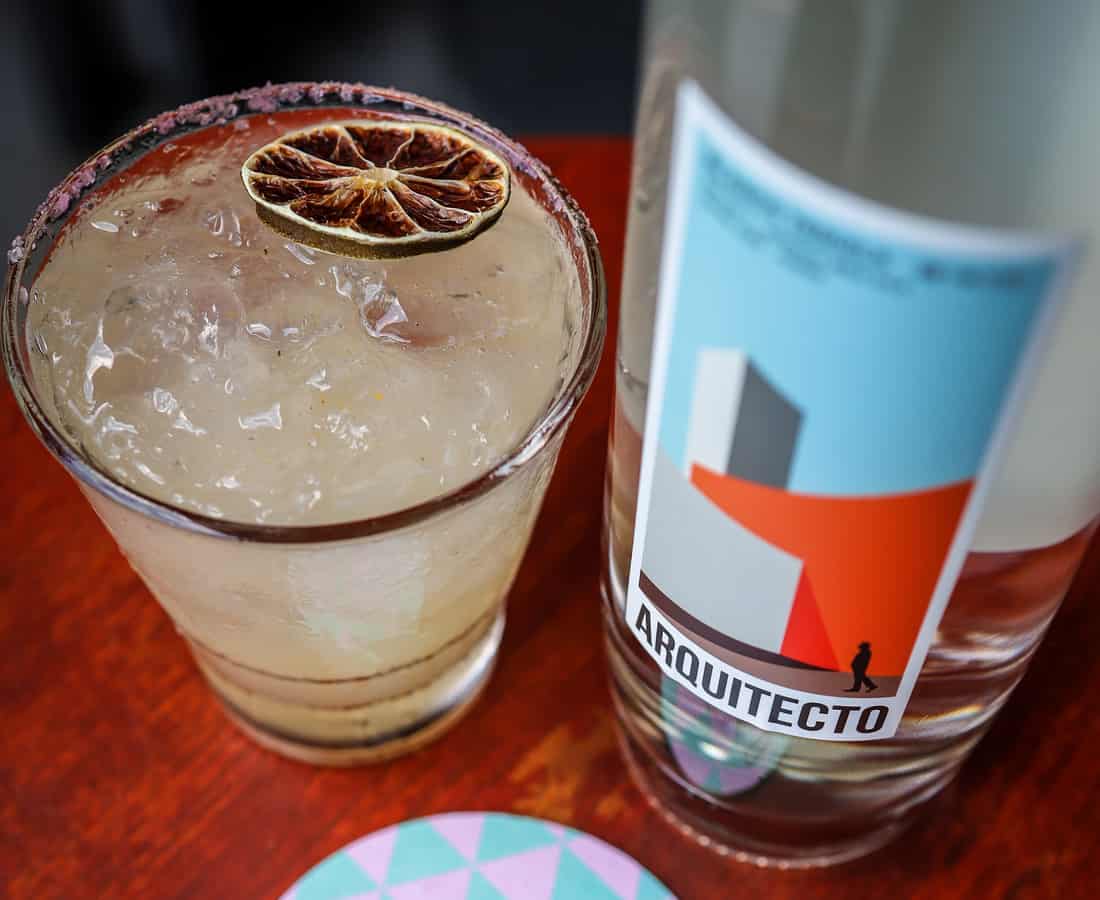 Wellness pops through in the little details here. The beverage list gets far more imaginative than the usual health smoothies and juices – if you need your caffeine hit, their superfood lattes have got you covered. The Dirty Mex Latte (S$7), for one, packs some heat with Mexican chilli-blended cacao and antioxidant-loaded cinnamon. Made with organic soy milk and low-GI agave nectar, it's creamy and earthy in the most comforting ways.
Of course, this buzzy cocina-bar isn't short on the brunch booze. Beat the hangover sustainably with the Bloody Maria (S$15), which features Arquitecto tequila – a low-waste, low-carbon spirit developed by The Loco Group together with Proof and Company. Wild cupreata mezcal gives it a fruity smokiness, while tomato juice and spices hit the savoury spot. This eco-tequila also stars in another new offering, the Skinny Margarita (S$15). Rather than bright and zesty, this margarita gets deep and punchy with a dash of antioxidant-packed turmeric, backed up by black pepper.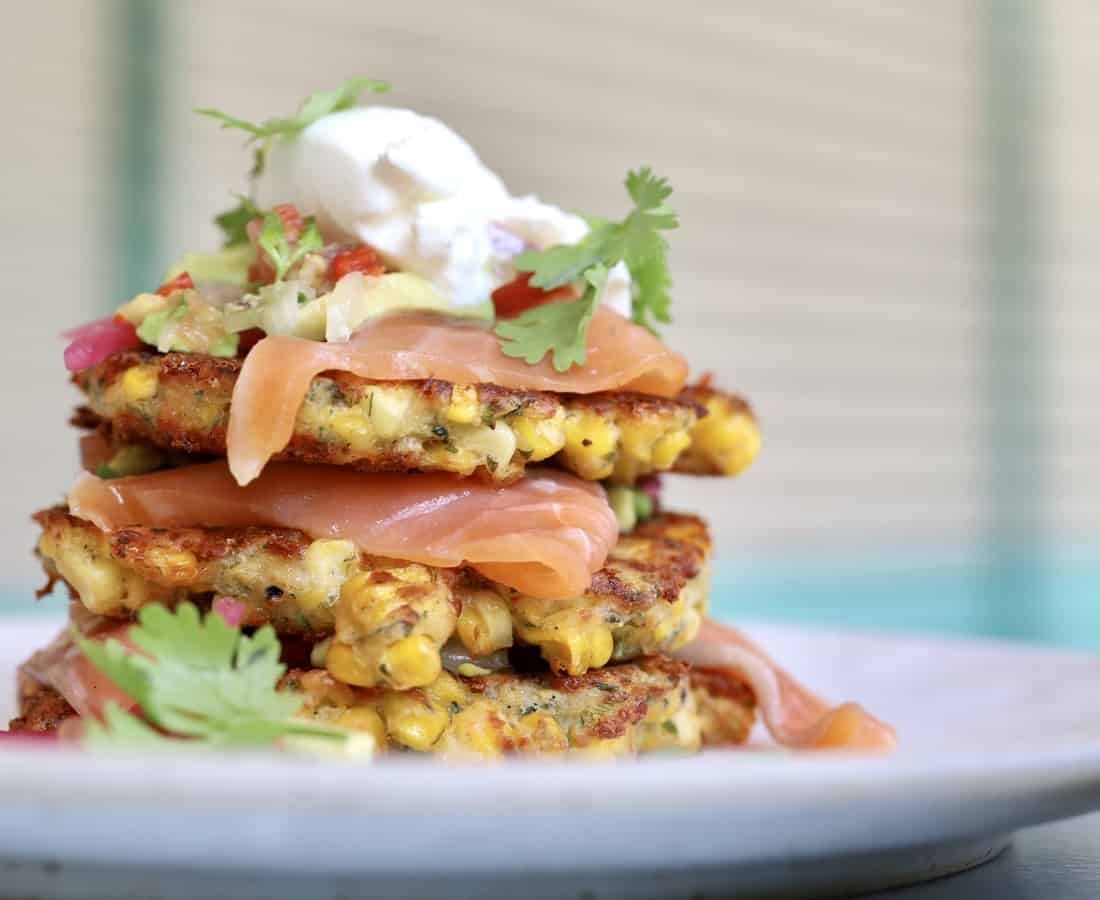 The grub goes big on familiar staples like burritos and tacos, but sprinkled through with subtle, wholesome touches. Typically deep-fried, corn fritters aren't your usual clean eating option – Super Loco's Super Cheesy Corn Fritters (S$15), though, are baked till crisp yet noticeably light. A melty bomb of low-fat Monterey Jack cheese inside, it's topped with avocado pico de gallo for a tangy burst. Pro-tip: you won't regret adding on the zingy tequila-cured salmon.
The Blue Corn Waffles (S$17) amps up the corny goodness with blue cornmeal – a variety which has higher antioxidant levels and three times more protein than yellow corn. Toppings run sweet or savoury, but we go with the classic chicken-and-waffles combo. Crisp rather than fluffy, the waffles come generously stacked with bacon and fried chicken, cut through with a much-needed dollop of sour cream.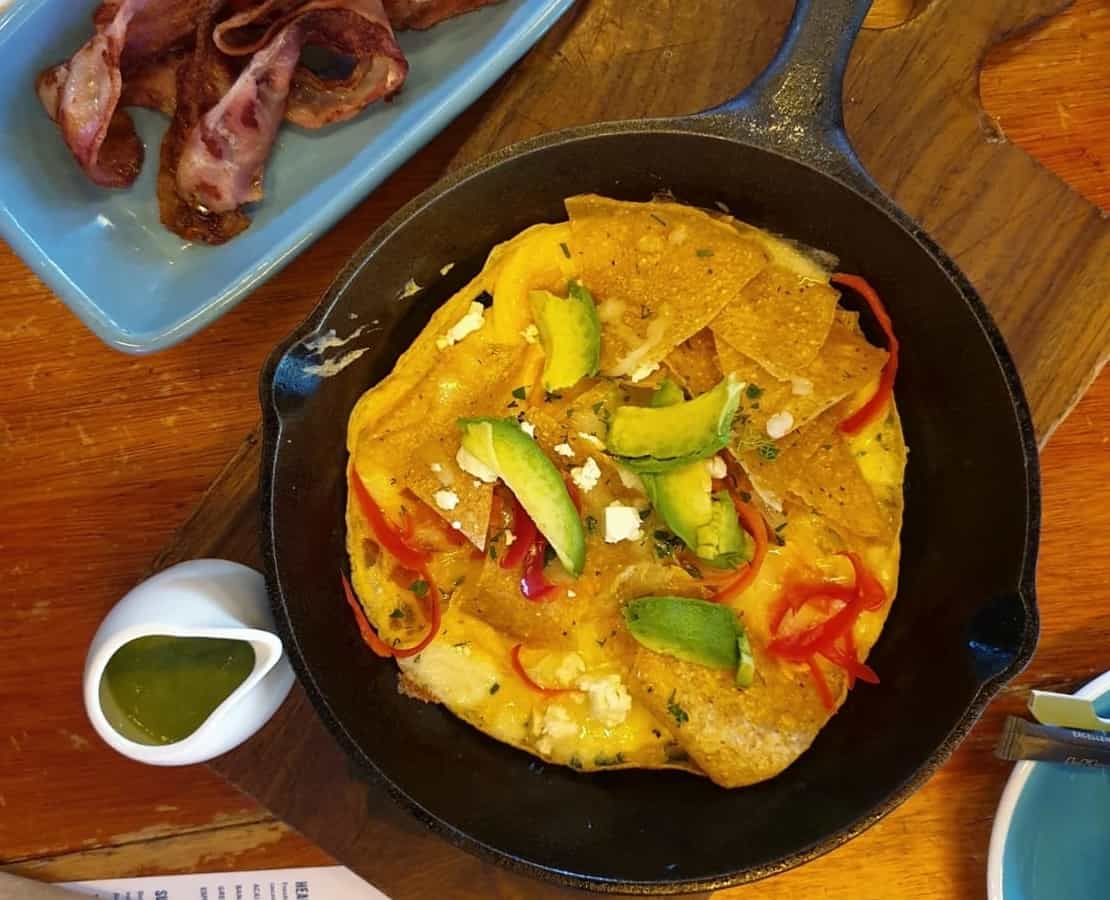 Vegans can sink their teeth into the Feel Good Burrito (S$15) – think multigrain rice, scrambled tofu, dairy-free cheese, and vitamin C-rich red cabbage all stuffed in a hefty tortilla. It's altogether sweet, veggie-fresh, and a tad bland, though the accompanying chipotle salsa dip spices it up well. Egg lovers, on the other hand, can head straight for the Mexican 'Migas' Omelet (S$18) – a three-egg cheesy indulgence fried with soft tortilla chips and topped with creamy avocado.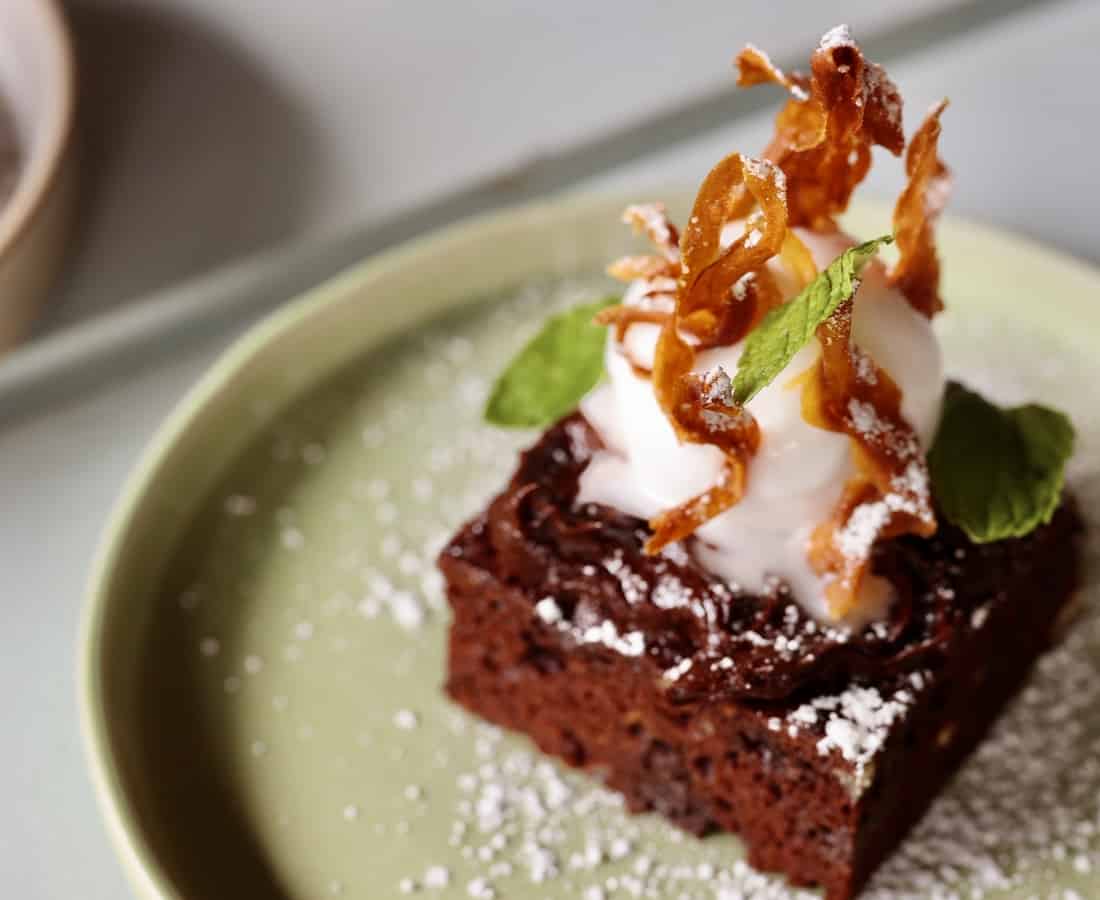 For dessert, there's a vegan Brownie (S$10) that'll have no problem uniting all comers. Baked with sweet potato flour and cacao, then frosted with cashew butter, it's denser and stickier than your average brownie but that refreshing scoop of coconut sorbet prevents it from being too heavy. In short, if you're seeking a brunch spot to please healthy and indulgent eaters alike, Super Loco Robertson Quay is it.

Super Loco Robertson Quay is located at 60 Robertson Quay, #01-13 The Quayside, Singapore 238252, p. +65 6235 8900. Open Mon-Fri 11.30am–10.30pm, Sat-Sun 9am–10.30pm.