Designs On Asia: Canvas House, An All-White Co-Living Shophouse In Tanjong Pagar, Singapore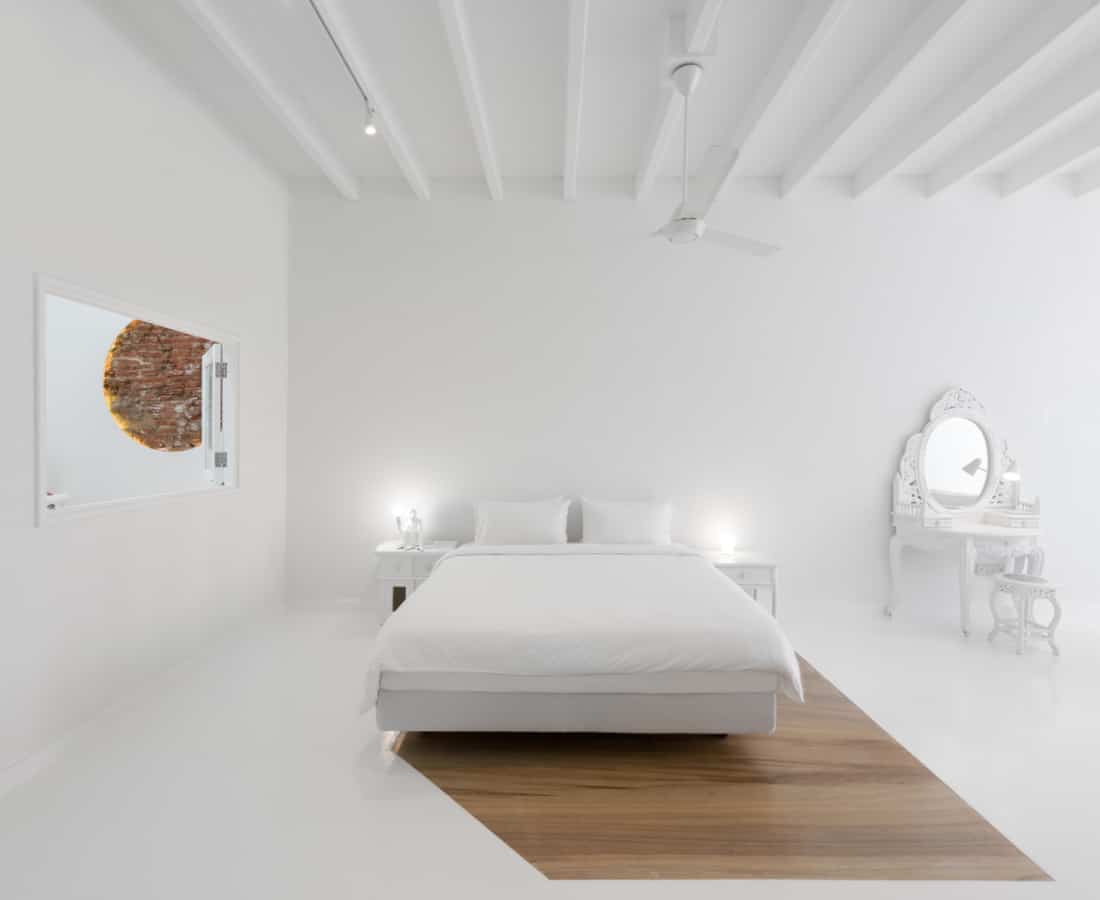 PUBLISHED September 4th, 2020 05:00 am
Among the colourful shophouses lining Blair Road, number 28 stands out like a ghost. Save for the heritage black-and-gold signboard and the aged swing doors, its facade is a shining white from roof to floor. Dubbed Canvas House, Tanjong Pagar's latest co-living space suggests either a spectre from the past or a blank sheet for the future – either way, it makes for an otherworldly stay.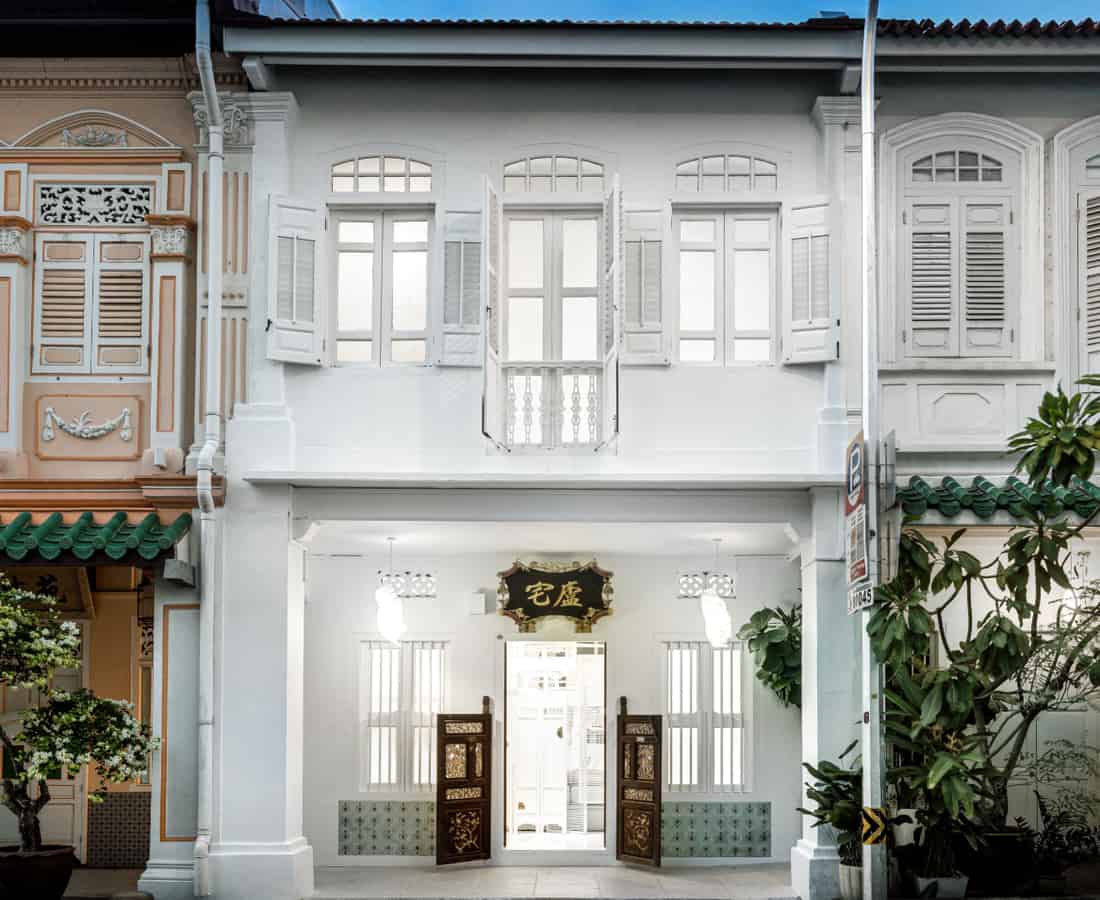 Canvas House is the daring brainchild of Figment, a co-living developer with a soft spot for heritage shophouses-turned-boutique dwellings. Conceptualised by local firm Ministry of Design, this four-storey house is a minimalist's wet dream. Step through the double doors and the pure whiteness engulfs your eye; not only are the walls painted white, so are the furnishings and lightings too.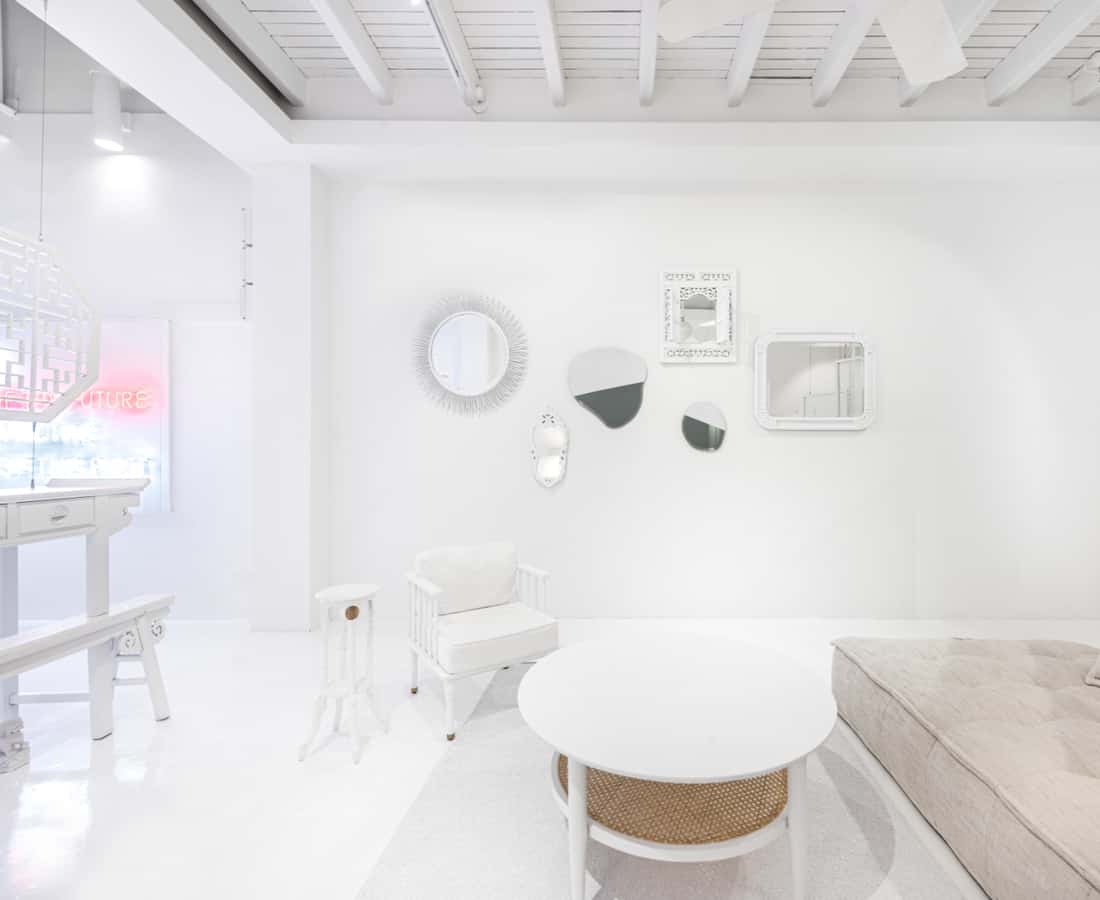 The only pop of colour in the living room is a neon sign, beaming out a quote from Thomas Jefferson: I like the dreams of the future better than the history of the past. This quote, explains MOD director Colin Seah, sums up the house's future-facing attitude. Unlike its colourful, conserved neighbours, Canvas House charts more complex tensions between past and present, questioning the potentially stifling desire to preserve by layering over a "neutral white canvas for the future to be dreamt upon".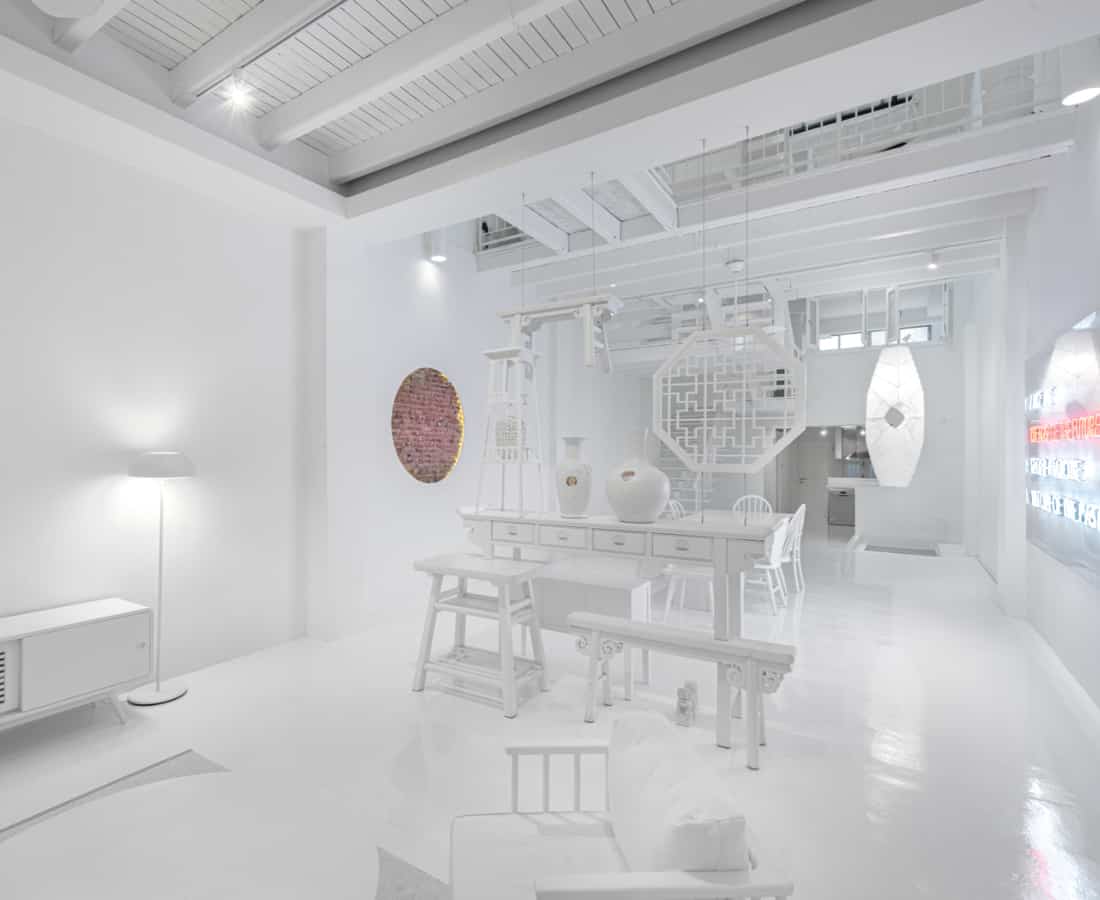 This monochrome blurs the temporal contrast between the furnishings, an eclectic mix of vintage and modern. Antique mirrors hang alongside abstract glasses on the walls, both reflecting a sea of whiteness. In the common areas, plush sofas sit beside preloved rattan tables and carved scroll benches. The most intriguing touch, though, might be a cut-out circle of exposed brick on the wall, like a window into the building's memories.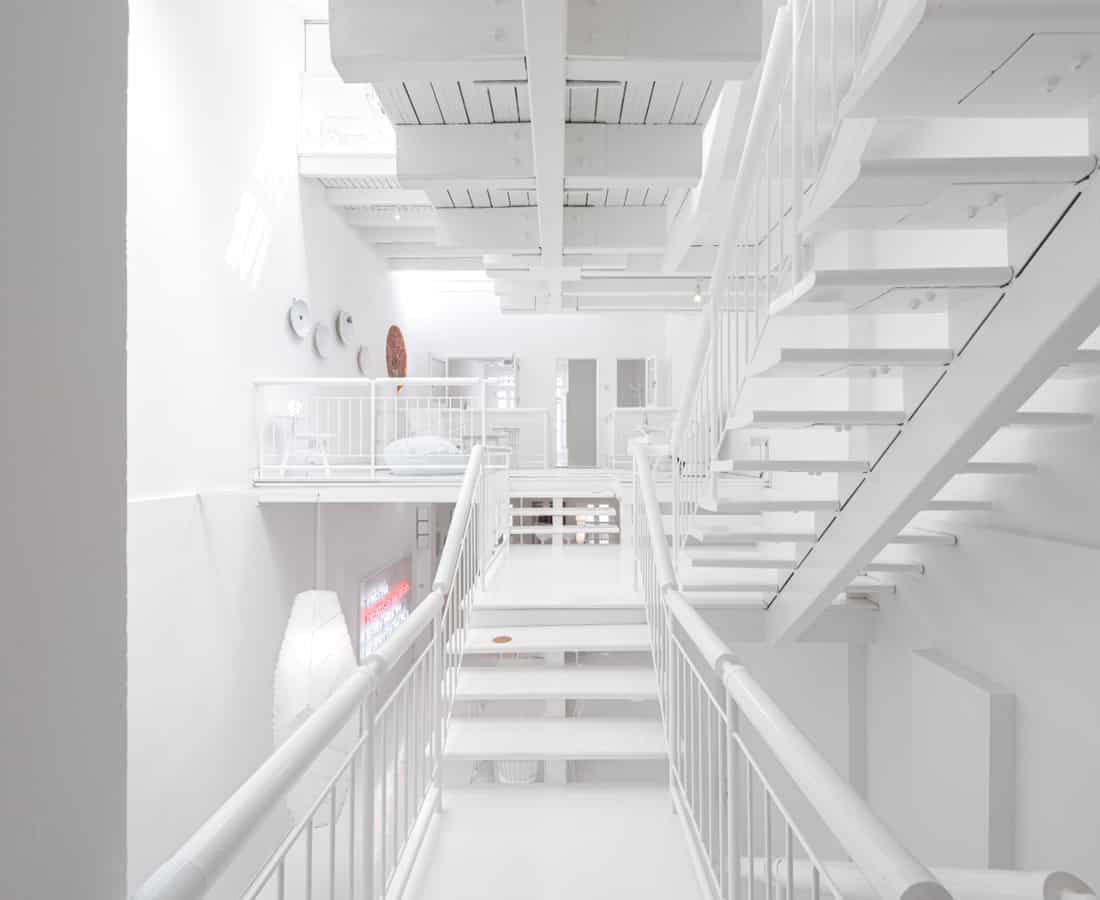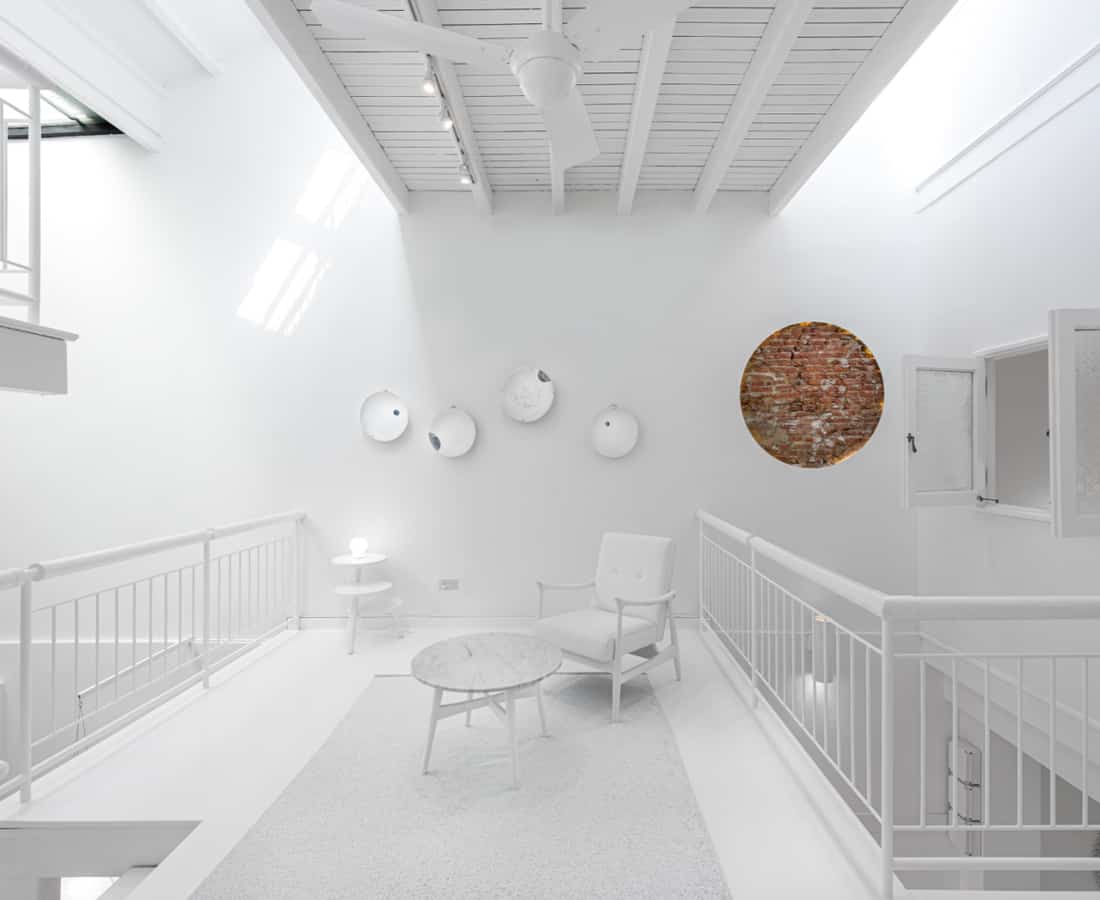 These "peek-a-boo reveals", Colin says, are a way of treading the line between heritage and present, carving out choreographed glimpses into the past. Wind your way up the stairs and this history peeps through at every few steps – unpainted circles of old timber serve as eloquent reminder.
Hung above one landing are vintage ceramic plates with tantalizing snatches of pattern – a coin-shaped cut-out, an intricate feather in porcelain blue. The dragon and longevity vases scattered around seem almost featureless, until you spot the playful bits of colour that make them come to life.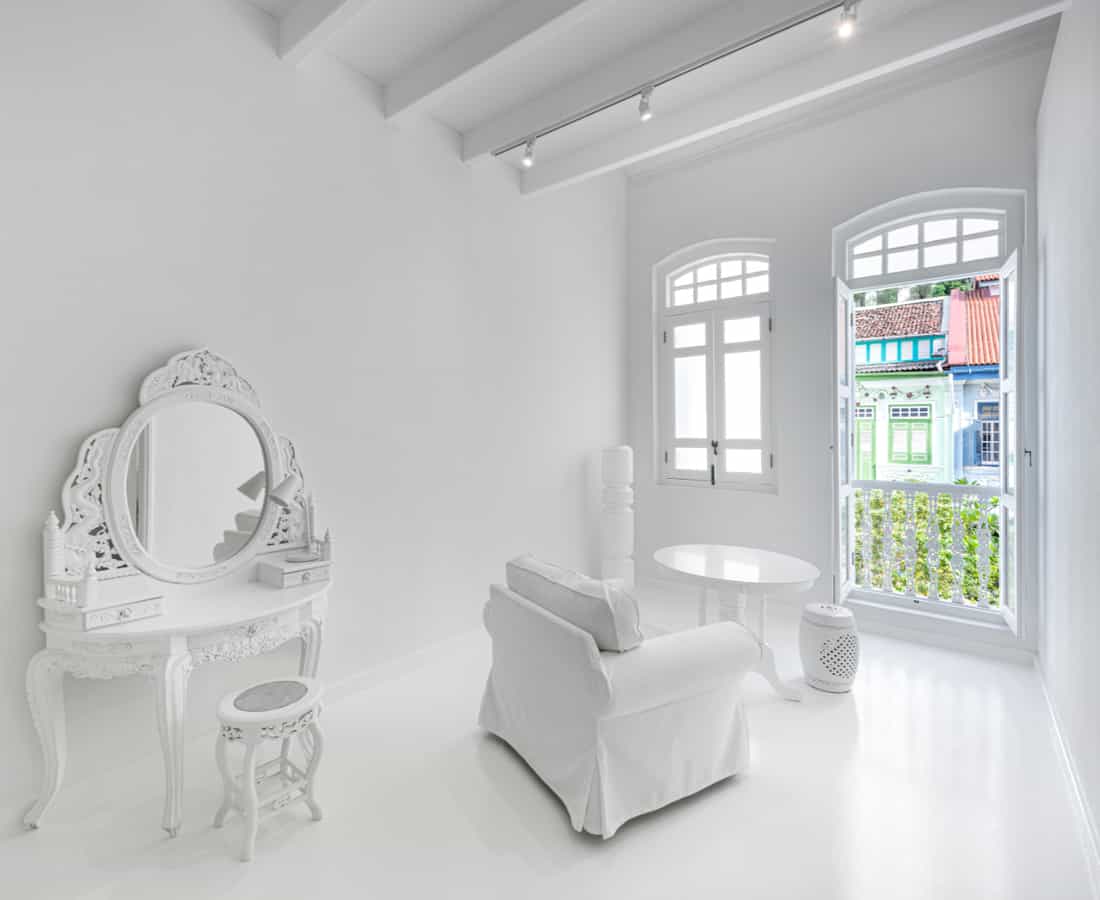 Canvas House is home to just four airy suites, designed for short-term rentals of three to 12 months. From the 300-sq-ft Ivory Suite to the 620-sq-ft Alabaster Suite, each option is sleek, equipped with an en-suite bathroom, and of course, snowy white. Only the patches of floor beneath the beds are 'peeled away' to reveal aged timber – cleverly angled such that the beds seem to be casting a shadow of the past upon the present. No doubt there'll be colour in whatever form that guests bring to their rooms as well – painting upon this blank canvas their own stories.
Canvas House is located at 28 Blair Rd, Singapore 089928, p. +65 8726 2162. Currently open for bookings; suites start from S$2700/month. 
All photos courtesy of Ministry of Design