Sustainability in Singapore: Seasonal Eating and Home-Farming With The Farmers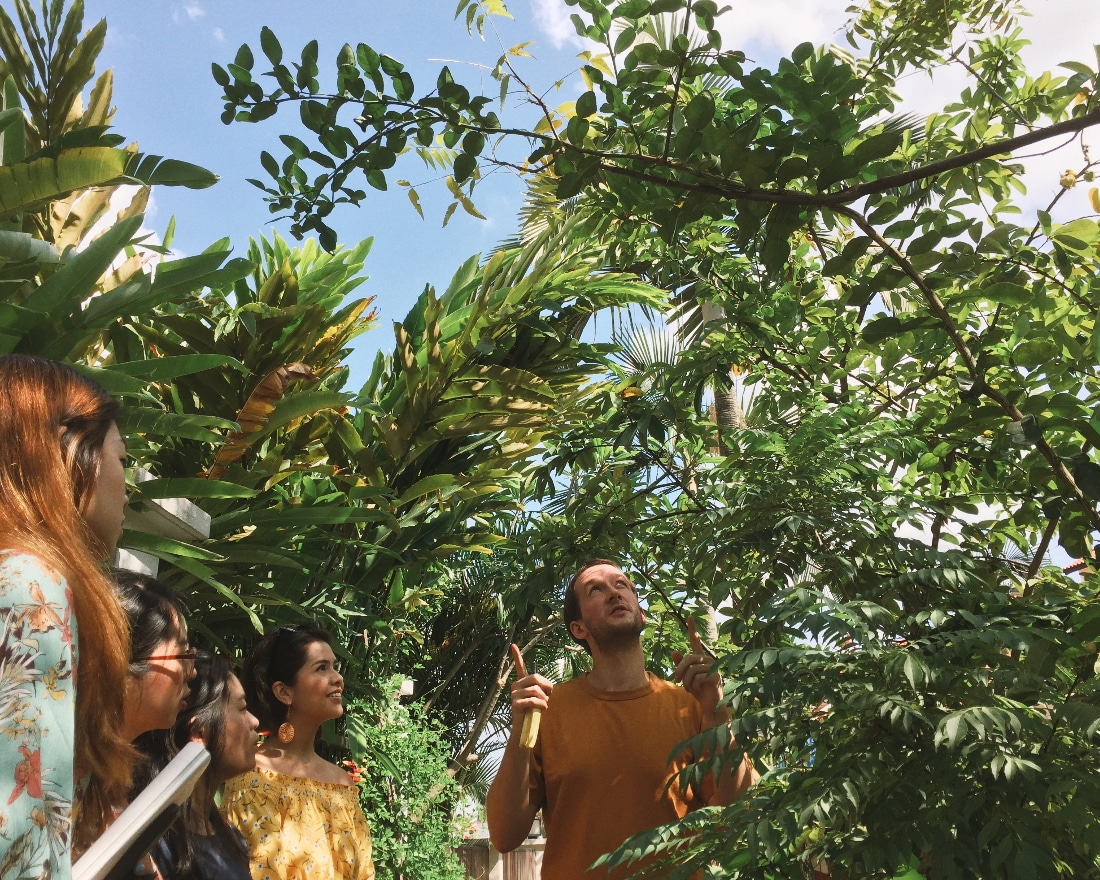 PUBLISHED August 27th, 2019 06:00 am | UPDATED September 2nd, 2019 08:13 pm
We've seen a fair number of sustainable initiatives popping up in the myriad of environmental concerns: rejecting plastic use, responsibly-sourced ingredients, and even socially-conscious celebrating. But cutting back on food waste and eating by the season remain ideas fresh and relatively unexplored by consumers and companies alike, though there's been a greater shift in the movement of late.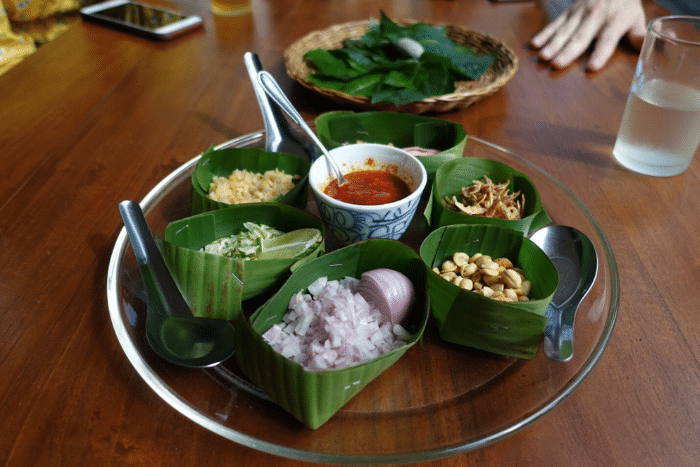 In most Singaporean supermarkets, there's a plethora of fresh produce available year-round, and we're all guilty of loading up on avocados, grapes, and Fuji apples on a whim. But the stress that on-demand farming enacts on the environment is significant – seasonal cycles and ecosystems are disrupted – and there's a mounting pile of evidence to show for it.
The Farmers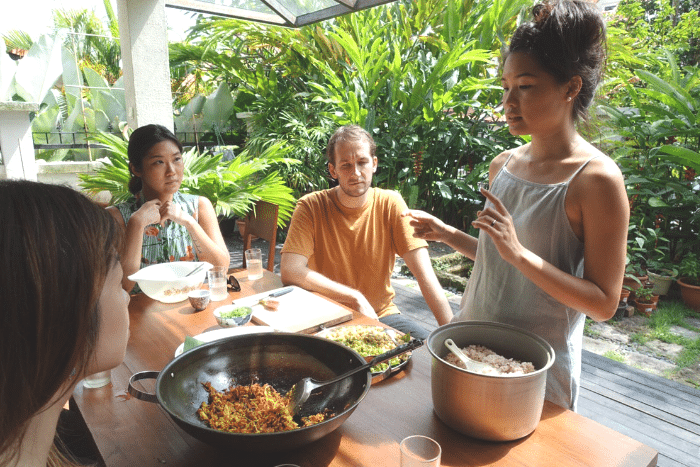 Enter Justine and Scott Farmer, creators of the urban agriculture business (aptly) named The Farmers. Promoting sustainable living by encouraging people to grow and use local herbs, the couple was inspired by their travels and experiences, and left their corporate jobs to pursue their passion in 2018. In many European countries, seasonal menus are the norm, celebrating when crops are in season, and holding off on ingredients when they aren't. In Singapore? Not so much.
The disconnect between the average shopper's knowledge of farming became alarmingly obvious to Justine and Scott while manning their booth at a farmer's market long ago. While customers loved their homemade chili chukka, many were intimidated when it came to buying produce and making it themselves. The persistent request for recipes and fact-sheets spurred the couple to start A Seat at the Farmers' Table, an intimate workshop that takes place in the couple's lawn-turned-garden plot.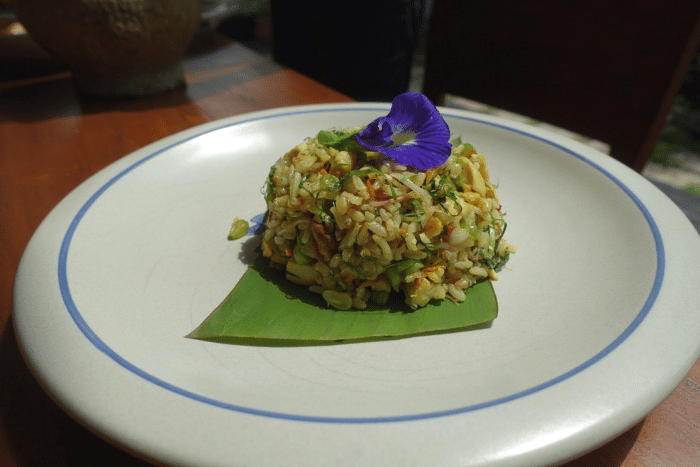 With a maximum of eight per session, it begins with a tour around the farm. Scott's love for his garden is evident as he runs us through their Eden of fruit vegetables and herbs. As part of the farm-to-table experience, the herbs we pick then go into the making of The Farmers' famous Nasi Ulam for lunch. Equipped with a little more self-sustaining knowledge than before, we've inadvertently taken baby steps into more sustainable living. Before we left, Justine and Scott left us with a few more nuggets of knowledge to help us in our journey.
Do Your Part
Support Local Farms
When choosing produce, go regional or local. Swapping out your USA apples with locally-grown ones won't make a huge difference if the species are the same, and regional shipping saves a literal boatload of fuel and resources, too. Looking for local growers? Check out Bollywood Veggies, an organic farm located in Kranji that grows local vegetables and spices (read our review here). Another delicious option is Open Farm Community (read our review here) and it's youngest addition NOKA, a Japanese concept located at Funan.
Click on their websites for more information: Bollywood Veggies, Open Farm Community.
Go Waste-Free
It's time to make an effort to cut plastic and other waste materials from your life. Stores like The Source Bulk Foods, which arrived here from Australia earlier this year, encourages you to bring your own shopping bags and reusable containers to shop more than 350 products across premium whole foods and household products. Other packaging- and waste-free initiatives include Scoop Wholefoods and The Social Space.
Grow Your Own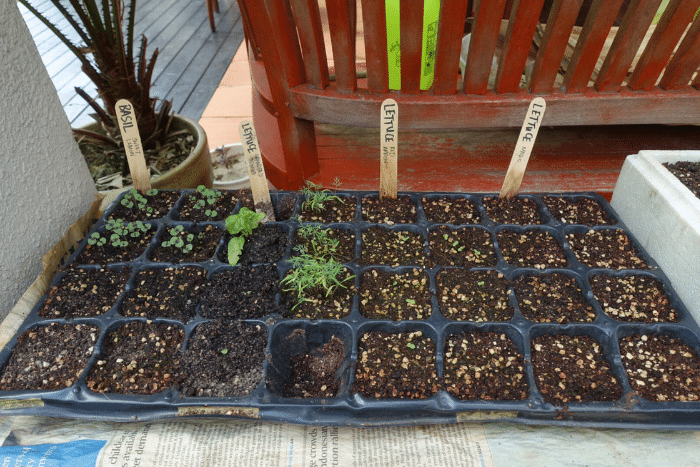 To the majority of us, living in sky-high apartments and hectic working schedules don't allow for much wiggle room to farm save for the odd pot of chilli padi – or so we think. It's still possible to grow herbs, following your own time and space. The Farmers share that, while each plant comes with its own set of unique challenges, perseverance is key, and, if all else fails, playing plant-doctor on Google works, too. Justine also encourages us to steer clear of chemical pesticides or fertilisers, whenever possible.
Plants follow a bloom cycle, making them pretty on certain days and pretty nondescript on others, so don't get disappointed if your farm isn't blossoming like Easter in Amsterdam. Don't know where to start? Try easy beginner plants like peppermint, dill, ginger and onions.
The Farmers hold a monthly workshop, priced at S$80 per person. Keep up with them on Instagram here, visit their website here.