Singapore's Caviar Colony Wants To Make World-Class Caviar More Accessible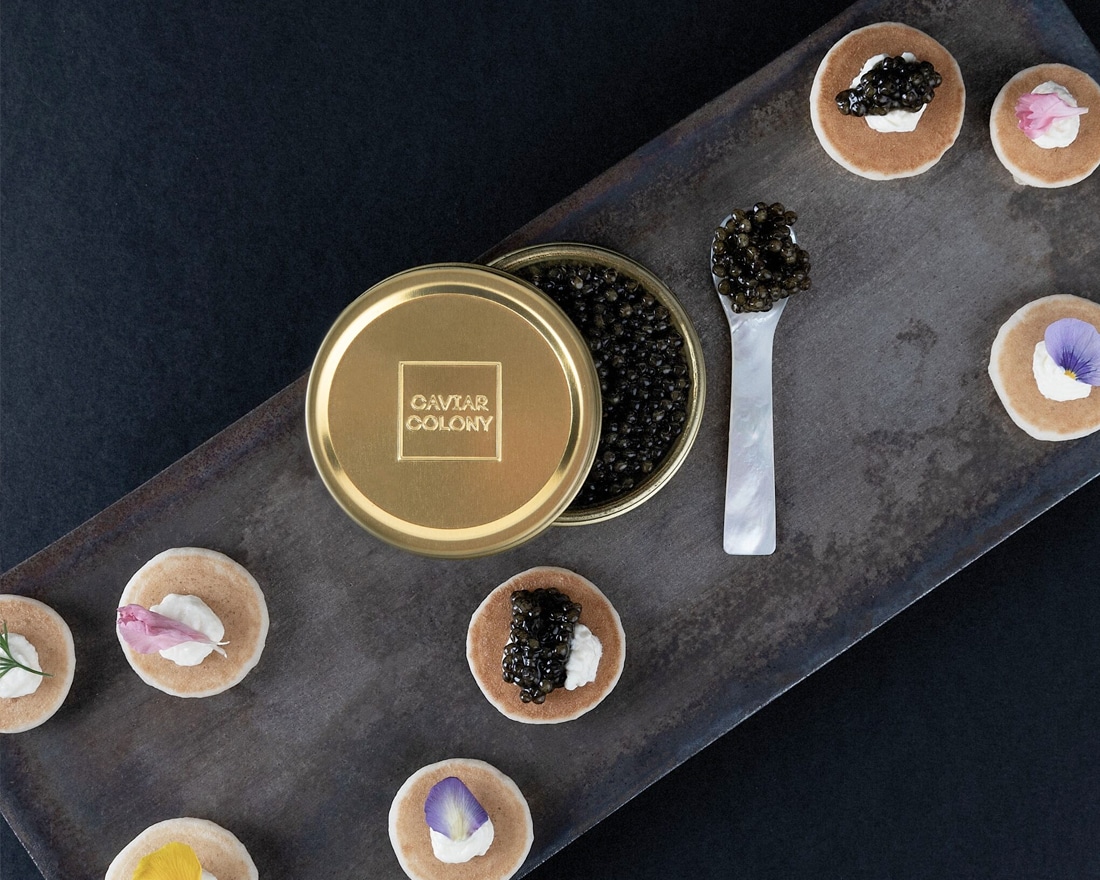 PUBLISHED August 16th, 2019 06:00 am
The first time I ate caviar, it was at one of those sketchy hotel buffets where the pizzas were tough as nails and the sushi rolls warm from being under the heat lamps. Thinking back, it might have been Avruga, which is technically not caviar at all. Not being a regular on any James Bond set, the delicacy isn't often on the menu of restaurants I typically patronise. So it wasn't until a recent session with Caviar Colony that I got the opportunity to properly taste the good stuff — fresh out of a tin can.
It doesn't help that caviar, the salt-cured eggs from sturgeon, is commonly mixed up with their fish roe counterparts, sometimes intentionally. It's generally an expensive product, and Caviar Colony founder Benjamin Goh, who also owns Italian-Japanese restaurant 28Wilkie, doesn't deny the fact. But he does intend to make it more accessible to all.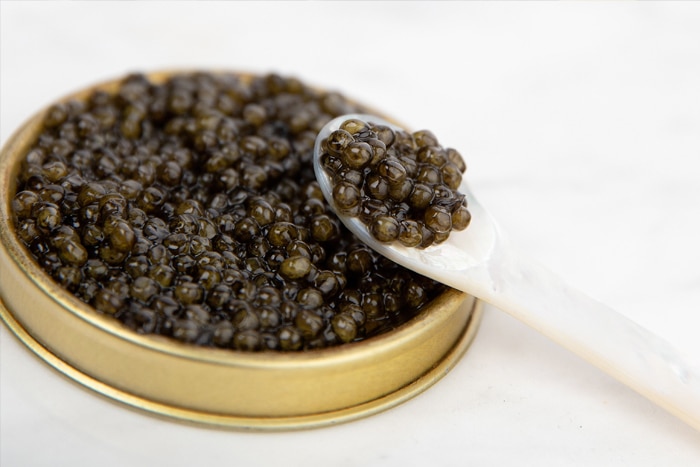 The Singapore label, which made its debut in June, harvests its caviar from five species of sturgeon cultivated at 800-hectare Chinese farms in Yunnan. Benjamin tells us that the farm has been operating for the past 20 years and supplies caviar to some of the world's renowned caviar houses, so that's something. The sturgeons are responsibly-farmed, thrive in pristine spring waters from the Yunnan mountains, and nourished with an organic feed that includes traditional Chinese medicinal herbs.
Caviar Colony seeks to diversify the classic perception of caviar by appealing to a broader range of customers and a new generation of caviar lovers. Elegantly packaged in uniquely embossed, ready-to-serve gold tins specially designed for caviar, the brand's five products are touted as world-class and genuinely priced.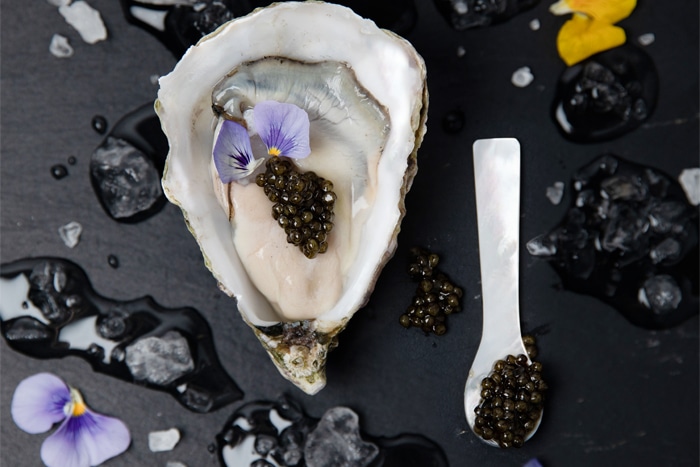 The Russian Hybrid (S$65/10g), harvested at a minimum of 10 years, is created by mating a female Osetra sturgeon with a male Siberian sturgeon for glistening grey to golden pearls with a distinctive nutty and creamy sweetness — almost like Japanese Kyoho grapes, really. Alone, the Russian (S$85/10g) delivers bronze-brown pearls with buttery notes and a subtle briny finish. Then, there's the exquisite Kaluga (S$110/10g), a valuable caviar with luscious black pearls of a umami-rich, savoury, and nutty conviction.
More approachable caviar products include the best-selling Amur (S$50/10g) — briny grey caviar pearls that originate from Heilongjiang province's Amur river sturgeons, and the Kaluga Hybrid (S$50/10g), which boasts plump roe with complex notes of mushroom underpinned by a gentle tang.
For now, the caviar are retailing online in 10g, 30g, 50g, 100g, 500g, 1 kg, and 1.5 kg portions, and will be available at select establishments in Singapore by the third quarter of 2019, including 28 Wilkie, Alma, Meta, Restaurant Nouri, and Pollen. And if you're at the restaurants, you might as well order a glass of bone dry champagne or delicate Franciacorta sparkling wine to pair. Then again, vodka works too.
Shop Caviar Colony products online, or savour these exquisite pearls yourself at Caviar Colony's first pop-up event in Bangkok in September 2019.