The Weekly Grub: 5 Things to Eat and Drink in Singapore this Week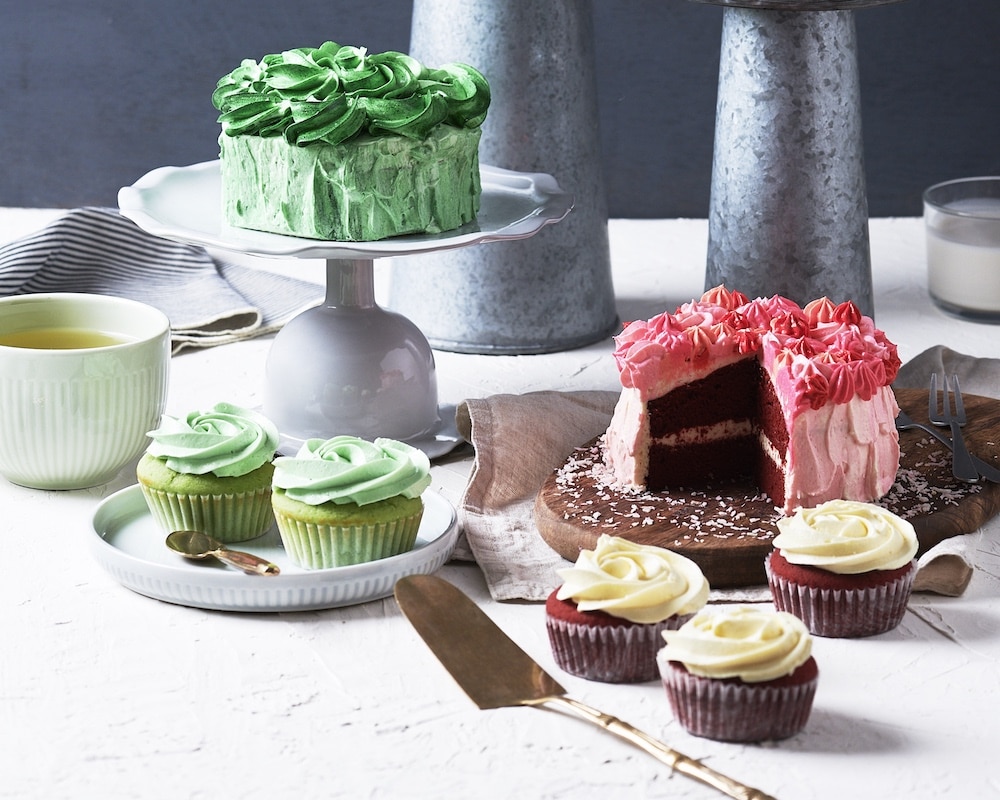 PUBLISHED February 20th, 2019 02:24 pm | UPDATED April 16th, 2019 04:58 pm
This week, old favourites get fresh — check out Lady M's grand reopening in Orchard Central and Monti's Fiorentina Experience by the water. Seriously Keto brings in low carb, high protein ketogenic bakery options, and the Nemuro Saury Festival hauls in the freshest catch of the prized Japanese fish. The brunch club will find something new for their favourite meal time at Baan Ying.
The Great Baan Ying Brunch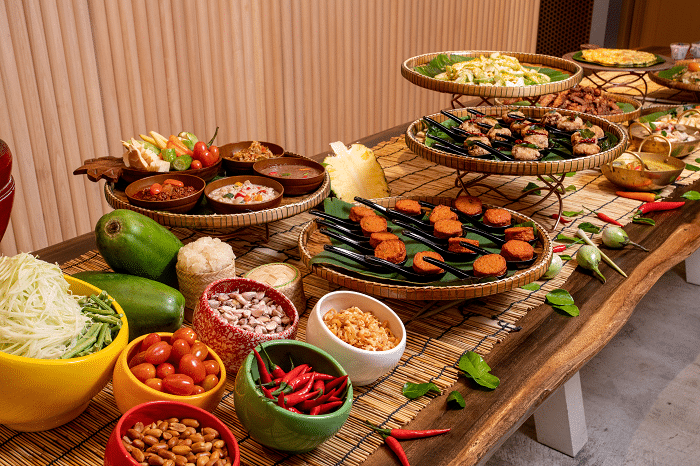 Jet your taste buds to Thailand with Baan Ying's new semi-buffet weekend brunch! Co-founder Songsorn Junsunjai continues drawing inspiration from family recipes including the Bone-in Iberico Pork Chop, which is seasoned and marinated in his mother's secret spice blend, Som Tum (green papaya salad), and Larb Moo Tod (spicy meat balls). Priced at $38.80++ per adult ($19.40++ per child), brunch includes a choice of a main course, and all-you-can-eat appetisers, sides, and desserts. Those looking for a boozy brunch can opt for free flow wine and beer with an additional $29.90.

Baan Ying can be located at 103 Irrawaddy Road, Royal Square @ Novena, #02-07, Singapore 329566, p.+ 65 9111 7852. The Great Baan Ying Brunch is available from 26 January 2019, 11am — 3pm, every Saturday and Sunday.
The Nemuro Saury Feast Festival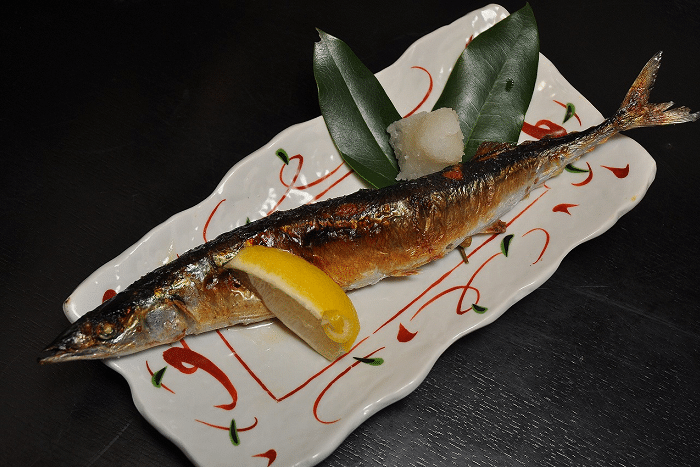 From now till 27 February 2019, the folks at Sushi Shiki Hamamaru and the Nemuro Council have prepared a feast with the island's largest export and ever-popular Pacific sanma in celebration of Hokkaido's annual autumn harvest. From sushi to sashimi, traditional Japanese culinary styles feature the sanma in a broad variety of manners. If that isn't enough to reel you in, this fatty fish is loaded in omega-3's and enough fatty oils to enthral you both in contexts of textural enjoyment and health-related options.
Sushi Shiki Hamamaru can be located at Orchard Central, #B2-11/29/44/48, 181 Orchard Road, Singapore 238896, p.+ 65 6634 0211.  Open Mon-Fri 11am — 2pm, 5pm —11pm, Sat-Sun 11am-11pm.
The Lady M Flagship Store Reopens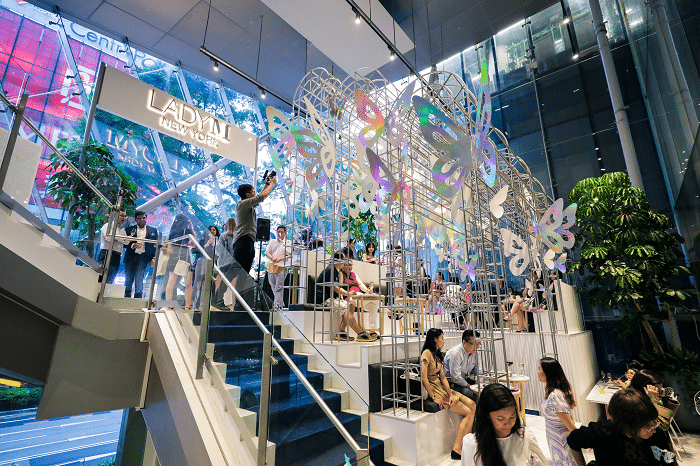 Unveiling a gorgeous cascading trellis display as its centrepiece, Lady M's flagship store at Orchard Central has finally reopened. The installation will feature iridescent paper butterflies at its launch but promises to keep a lineup of changing installations to reflect different seasons and festivities. With its iconic split-level space and floor-to-ceiling, the patisserie boutique most known for their handmade Signature Mille Crêpes, aims to up the ante on your dining experience with its ever-changing trellis canvas. Lady M also continues to work on new pastry innovations, such as the new Vegan Chocolate Tart and Charcoal Mille Crêpes, to expand their offerings.
The Lady M flagship store can be located at #01-27 / #02-07, Orchard Central, 181 Orchard Road, Singapore 238896, p.+ 65 6904 3603.  Open 11am — 10pm daily.
Seriously Keto, Singapore's First All-Ketogenic Bakery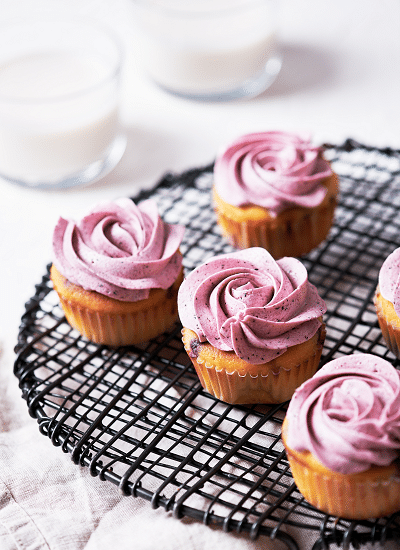 Whether you're on keto (a high-fat, adequate-protein, low-carbohydrate diet) or just in the mood to try new, check out Seriously Keto. Singapore's first ketogenic bakery offers everything from daily staples like Kaya Kryptonite KetoSpread ($9.90) and the egg-white-only KetoBun ($8.90 for 2, $20.90 for 6) to decadent centrepieces like their Chocolate Deluxe KetoCake ($49.90 for 10cm, $115 for 20cm). Those seriously into cupcakes can look to the Viva La Velvet KetoCup or the Chocolate Deluxe KetoCup (each $5.90) without throwing your diet into disarray.
Seriously Keto is located at Happy Pancakes, 181 Orchard Rd, 10-01, Singapore 23889, but currently only accepts online pre-orders. Open Mon-Fri 10am-6pm.
Monti's Fiorentina Experience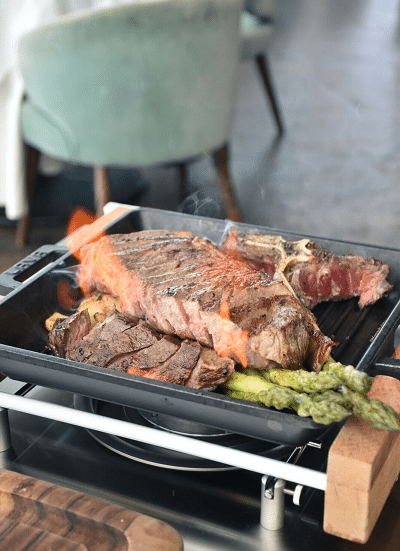 Singapore's only floating restaurant is back with an extended menu in Monti's Fiorentina Experience, fusing classic Tuscan techniques with premium quality Angus and Wagyu steaks. Enjoy the spectacle of watching your food finished with a tableside flambe, and sink your teeth into the buttery goodness of their Mayura Full-Blood Wagyu T-Bone ($320 for 1.1kg). Bring your friends along, too, as each portion is good to split between three to four.

Monti is located at 82 Collyer Quay, Singapore 049213, p.+ 65 6535 0724. Open 12pm — 1am daily, 6pm — 1am on public holidays.