Interview: Tim Minchin's Matilda the Musical Moves To Singapore This February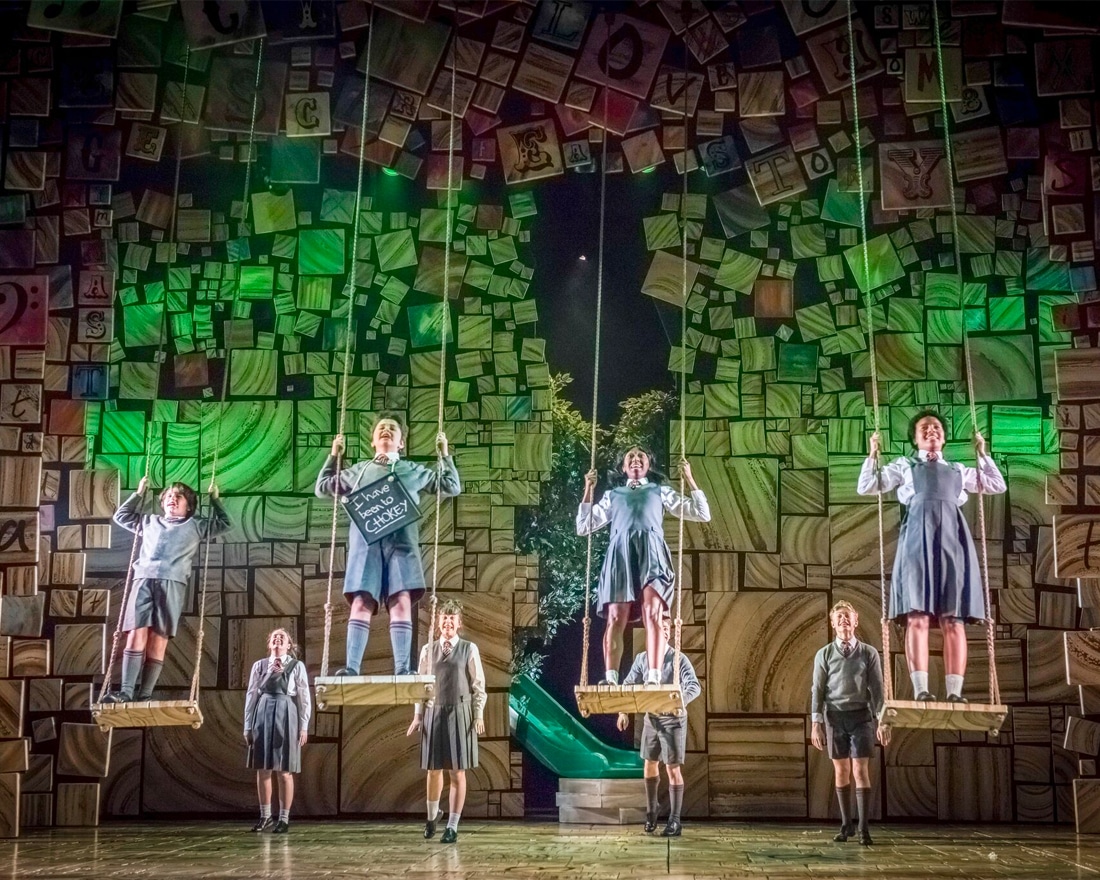 PUBLISHED February 20th, 2019 06:00 am | UPDATED March 26th, 2019 04:57 pm
In the seven years since opening, Matilda the Musical has collected more than 70 major awards from around the world and been seen by millions of people worldwide – including over 2000 shows in London's West End. The runaway success is a theatre adaptation of Roald Dahl's 1988 classic about a clever little girl who outwits her crude parents and the evil school principal Miss Trunchbull. As it comes to Marina Bay Sands in Singapore later this month, we talk to the people putting it on stage – Resident Director Natalie Gilhome and Musical Director Louis Zurnamer – about what they love most when it comes to Matilda.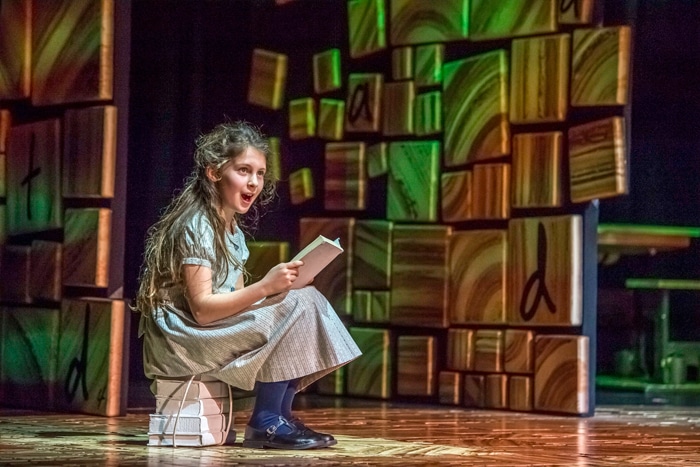 Were you a Roald Dahl fan before working on the musical?
N: Yes absolutely! I remember reading most of the books as a child and have a strong memory of being completely immersed in James and the Giant Peach and wishing I could live in there as well. Roald Dahl was such a unique author with an incredibly vivid imagination.
L: I wasn't actually. The main reason being that English is not my first language. My home language is Afrikaans, which is a Dutch Colonial language from South Africa, so I didn't grow up with Roald Dahl. I did, however, read a few short stories as an adult, and I do enjoy the dark and sardonic humour. Especially in the brilliant story Lamb to the Slaughter in which a woman murders her husband with a frozen leg of lamb, then serves it to the detectives who come to investigate the murder. I promise this is more family friendly than that. I'm a walking example that you do not have to have known Dahl to enjoy Matilda!
What did you want to be when you grew up?
N: I definitely knew I wanted to be involved in theatre somehow, and it's turned out that I've been lucky enough to work in many aspects of the theatre and have a chance to understand the theatrical space as a whole.
L: A pilot! And I am still fascinated by anything to do with aviation and travel.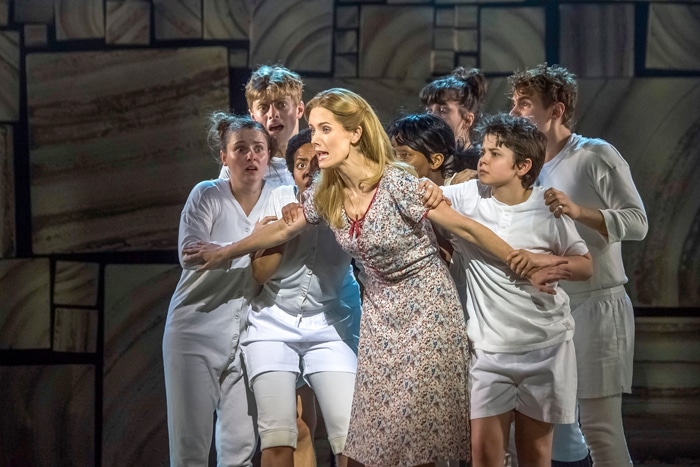 What does it take to be a good Matilda?
N: The role of Matilda is very demanding but extremely rewarding. The girl who plays Matilda must have inner strength, intelligence, active imagination and a mature insight. This is all on top of already having the singing, dancing, and acting talent required of course!
L: I imagine, firstly, an uncanny ability to remember information. In this case, especially, words. The girls have to remember a huge part of the show, and a huge part of the story telling rests on their shoulders. And secondly, the ability to have laser clear focus, because once the show starts rolling, it snowballs rather speedily towards the final curtain: nothing distracts them, which is a true testimony to their very disciplined personalities, as well as to the wonderful way in which they get trained and directed.
It must be difficult managing a cast full of young children. What's the secret?
N: I think a cast of children is wonderful thing. There is never-ending excitement and inspiration watching children performing on stage. I think that adults can constantly learn from watching children work on stage and recreating their performance each time. I love the way a child's mind is sometimes so much more open to imagination and they tend not to question themselves as much as adult actors, so there is always a fresh approach.
L: Good chaperones!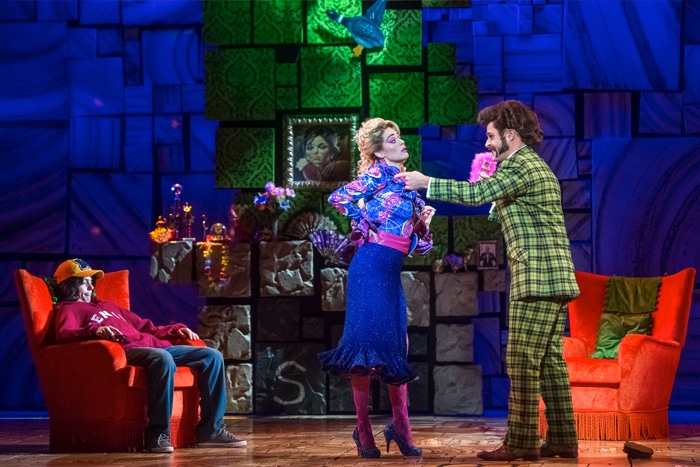 When you first heard the music for Matilda, what did you think?
N: The music and lyrics of Matilda are mind-blowing. The level of intelligence and detail is extraordinary – the way Tim Minchin has transformed the Roald Dahl flavour of the source material into the music that he written is really incredible. The first time I heard it I remember thinking I needed to hear it all again straight away just to get some more of the detail the second time around. It's so clever!
L: I thought it was quirky and interesting, fun and beautiful, and certainly like no musical I had heard before. What is wonderful, is that it is certainly not just for children. Honestly. The music is sophisticated and adult, with the right amount of humour and "vibe" to keep the kids entertained, but with enough lyricism and lilt to keep even your grandparents bopping along!
Is there a song that you enjoy the most from the show?
N: The song 'Quiet' that Matilda sings is one of the most beautiful, poignant yet simple pieces of music I have ever heard. Each time I hear it I am very moved by it and I think that everyone can relate to some part of that song for themselves.
L: 'Quiet'… you'll hear it!
What's the most important message Matilda has for the world in 2019?
N: Matilda teaches many adult characters in the story things about themselves that better their lives, and I love this idea – that we're constantly opening ourselves up to knowledge to be better versions of ourselves for the world. We need to get better at working out what is "not right" and act accordingly, just like Matilda does.
L: In the words of Tim Minchin in a song from the show, "Just because you find that life's not fair, it doesn't mean that you just have to grin and bear it. If you always take it on the chin and wear it, nothing will change."
Catch Matilda The Musical from 21 February to 17 March 2019 at Sands Theatre at Marina Bay Sands. Tickets are available from $68 via SISTIC.