Tune In: Our Favourite Podcasts to Listen to in Self Isolation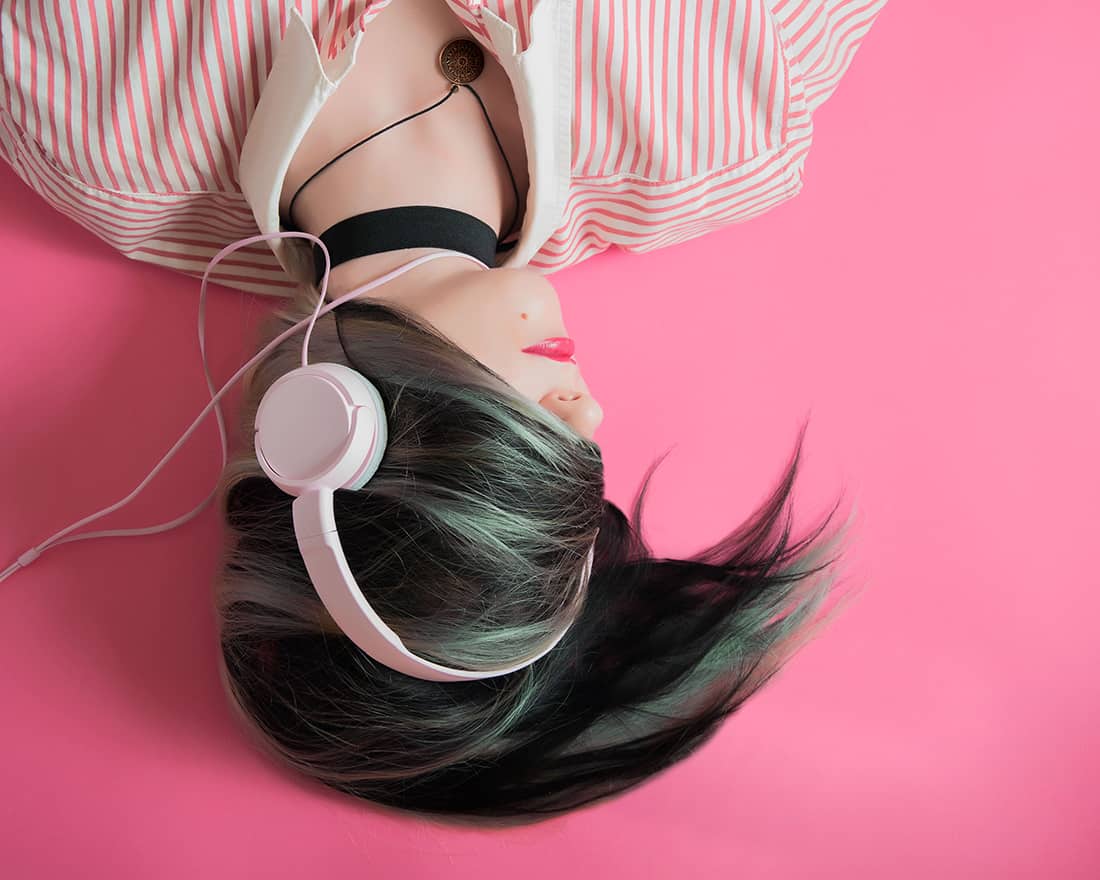 PUBLISHED April 4th, 2020 06:00 am
Podcasts have been in vogue for quite some time now, offering a passive alternative to visual entertainment that requires your constant attention. With most of us cooped up in our homes due to the COVID-19 shutdown, there couldn't be a better time to grab our headphones, get real comfy (or perhaps, even get some work done?) and tune into our favourite podcasts. From true crime to comedy, we have rounded up a few of the chart-topping podcasts and categorised it accordingly for your listening pleasure. Enjoy!
COVID-19
Coronavirus Global Update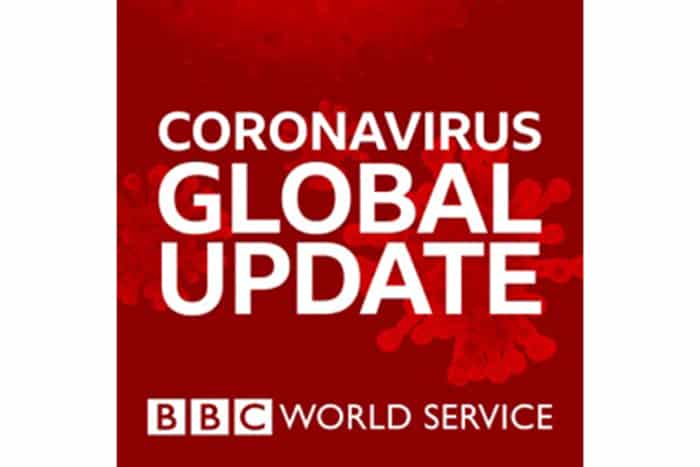 Before you sigh in exasperation – we know that there is an overload of information on the pandemic – but misinformation is also a real issue, spreading unnecessary panic amongst the public. Instead of terror-scrolling through multiple platforms, tune in to BBC's Coronavirus Global Update for daily four-minute episodes that report on the latest global situation and accurate medical news.
Available on their website and .Apple Podcasts.
Current Affairs
The Daily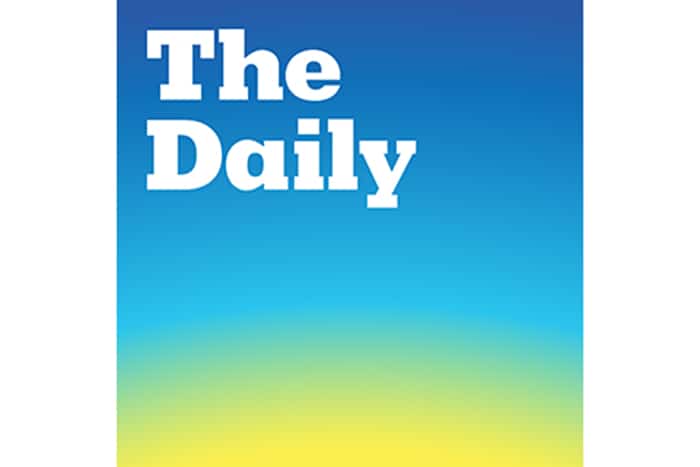 As much as we would like to be up to date with the latest happenings around the world, most of us simply lack the time (or motivation) to pick up a paper or scroll mindlessly through news apps. Why not let Michael Barbaro of the New York Times help you with it? Released every weekday, The Daily summarises different emerging news stories and occasionally discusses relevant cultural issues with guests for an easy on-the-go option to keep up with current affairs.
Available on their website, Apple Podcasts and Spotify.
Political Agenda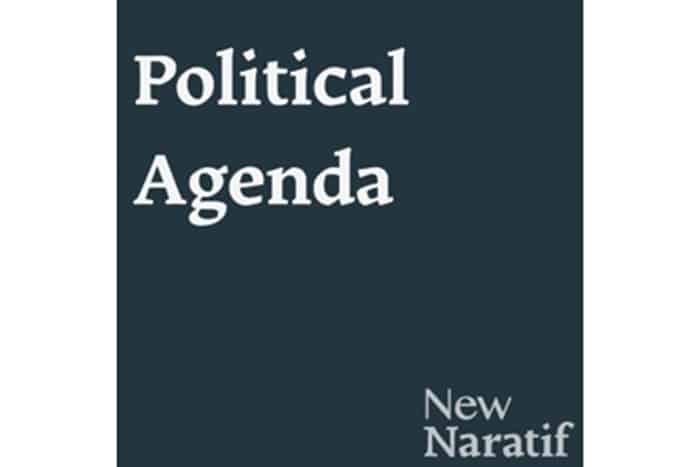 For updates that are a little closer to home, tune into New Naratif's podcast, Political Agenda, that brings forth a fortnightly discussion on Singapore politics and current affairs. Featuring Kirsten Han and PJ Thum, the podcast aims to promote freedom of information and expression in Southeast Asia.
Available on their website, Apple Podcasts and Spotify.
History
Dan Carlin's Hardcore History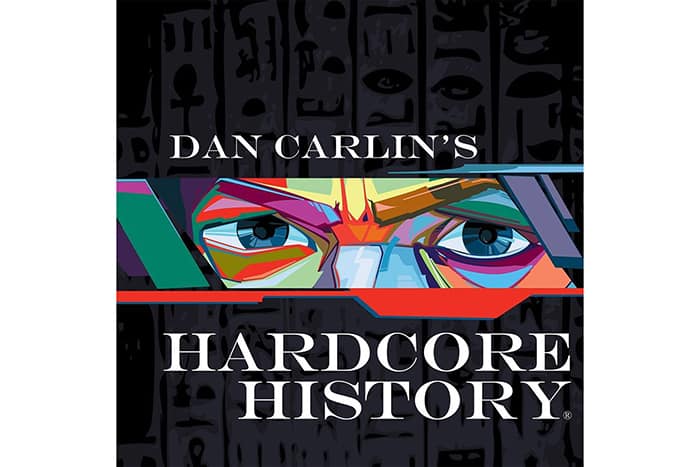 History buffs, we have something for you too. Dan Carlin's award-winning podcast puts the 'hardcore' in history through multi-hour long dramatic narratives of epic historical events from wars to the reign of dictators like Hitler and Genghis Khan, interspersed with engaging anecdotes. Don't expect interviews and gap-filling audio effects — unlike other podcasts, Hardcore History is a theatrical experience that will have you hooked and travelling back in time.
Available on Apple Podcasts and Stitcher.
History in Five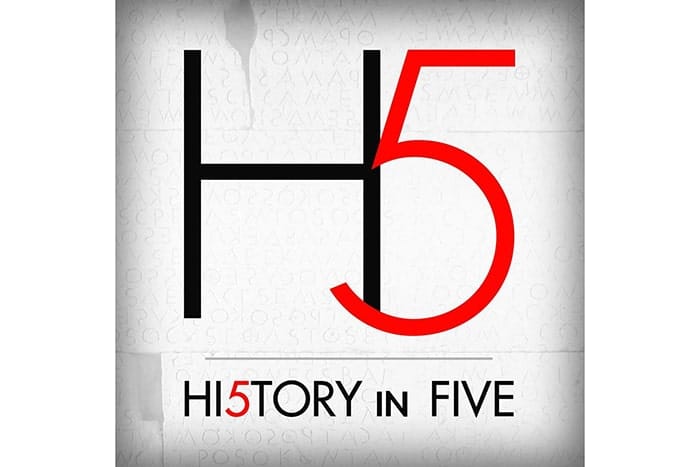 As its name suggests, each five-minute episode is packed with bite-sized nuggets of valuable information on historical topics like the Chernobyl disaster, Fidel Castro and many more. If you can resist the urge to binge all 160 episodes in a single day, you will have more than enough content to keep you entertained for a while.
Available on Apple Podcasts, acast and Stitcher.
Comedy
Comedy Bang! Bang!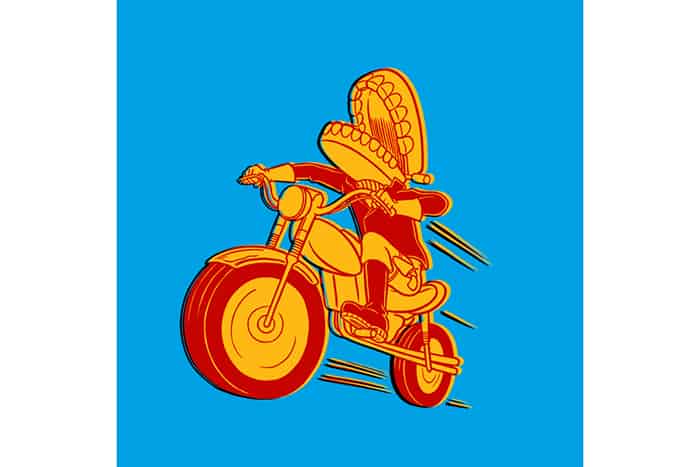 Take your mind off the chaos with a few laughs out of the long-running Comedy Bang Bang, a wildly popular weekly comedy podcast hosted by writer and comedian Scott Aukerman. The show begins with friendly banter between Scott and notable guests along the likes of Seth Rogen, Amy Poehler and Aziz Ansari before devolving into game segments and recurring character work. Rest assured, it's all-round hilarity.
Available on Earwolf,  Apple Podcasts, and Stitcher.
How Did This Get Made?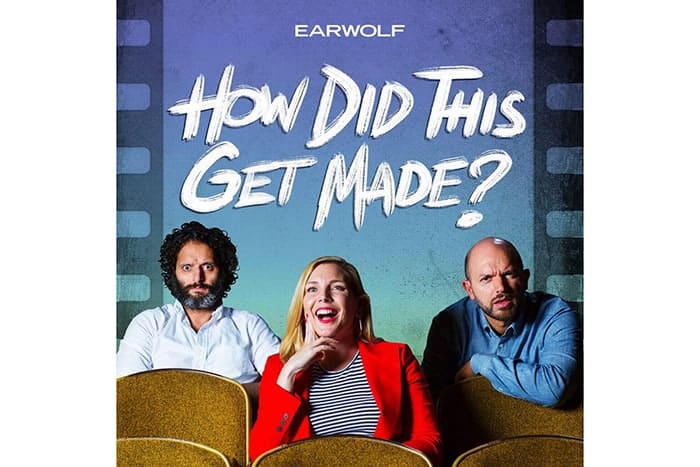 Have you seen a movie so bad that it got you wondering how it was made in the first place? Well, that's exactly the premise of this semi-satirical podcast. Every two weeks, comedians Paul Scheer, June Diane Raphael and Jason Mantzoukas come together to criticise and deconstruct outlandish and outright awful films through rib-tickling humour. Even if you haven't seen the films, the hosts' uproarious commentary will send you into fits of laughter.
Available on Earwolf, Apple Podcasts, and Stitcher.
Science
The Skeptic's Guide to The Universe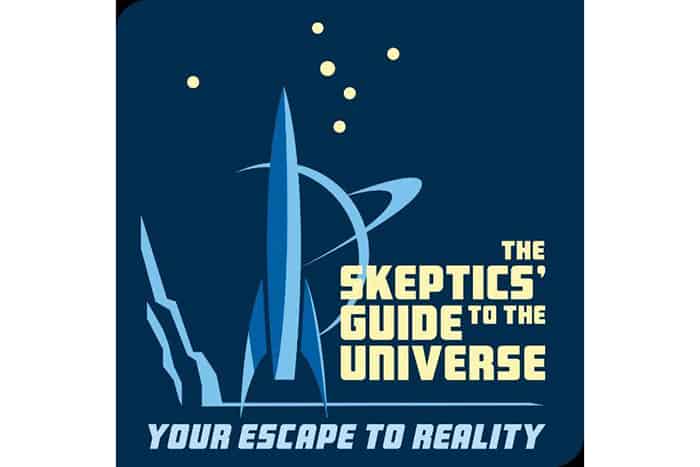 Superstitions and Pseudoscience are everywhere. At times, these can prove dangerous to society so  podcast host Dr Steven Novella along with a panel of other scientists are here to debunk these fallacious statements. This weekly 80-minute podcast engages in interesting discussions of recent scientific developments in layman's term that will get you thinking.
Available on their website, Apple Podcasts, and Stitcher .
The Infinite Monkey Cage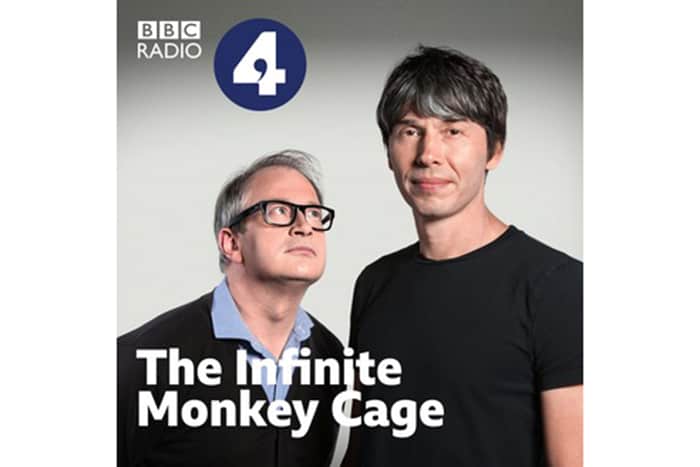 The last thing we want is our podcasts to turn into hour-long mundane lectures — we've all had our fair share of those.  On The Infinite Monkey Cage, Physicist Brian Cox along with a guest scientist tackle trending concepts of science from astronomy to biology, while comedian Robin Ince provides a witty perspective through great humour. You wouldn't want to skip this science class.
Available on their website,  Apple Podcasts and Stitcher. 
True Crime
Serial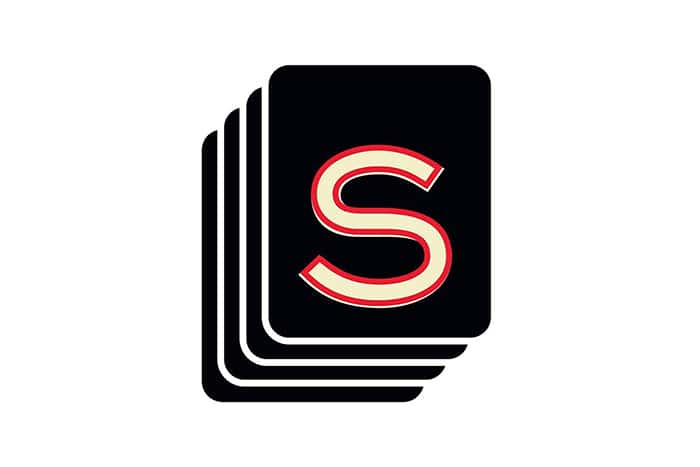 Anyone with a true-crime obsession will know about the OG that started it all. Hosted by Sarah Koenig, each season of this award-winning podcast delves deep into one specific case. Serial made a splash with its first season investigating the 1999 murder of Hae Min Lee in Baltimore.
Available on their website, Apple Podcasts and Stitcher.
The Murder Squad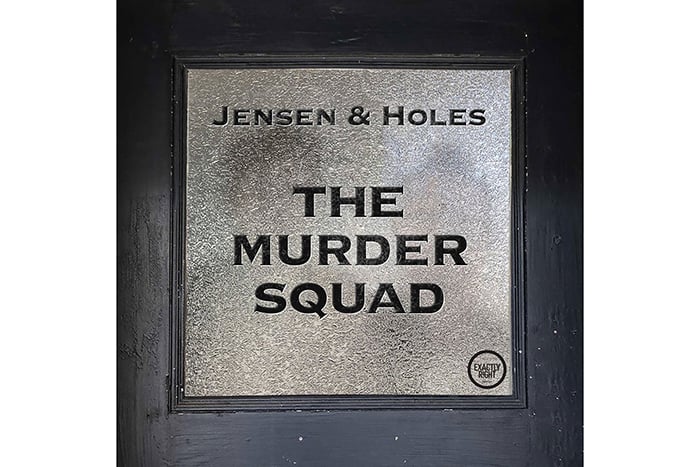 Live your dream of being a detective vicariously through this interactive series of cold case openings. Follow retired cold-case detective Paul Holes and true crime journalist Billy Jensen as they unearth inactive cases and try to solve them once and for all with the help of their loyal listeners. Believe it or not, they have already scored their first cold-case breakthrough with the help of a listener. And you could be the next amateur sleuth to crack a case.
Available on Spotify, Apple Podcasts and Stitcher.
Interview
Conan O'Brien Needs a Friend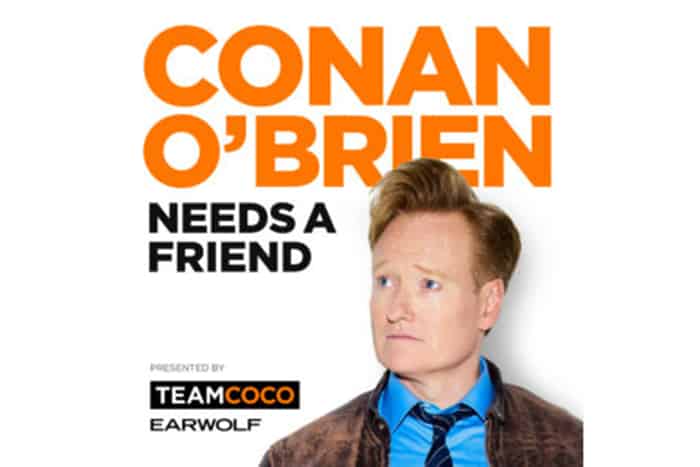 The popular late-night talk show host needs no introduction. In an attempt to develop lasting friendships, O'Brien converses with comedians and actors in the industry, including Jeff Goldblum, Adam Sandler and Tina Fey, amongst many other notable figures.
Available on Earwolf, Apple Podcasts and Stitcher.
How I Built This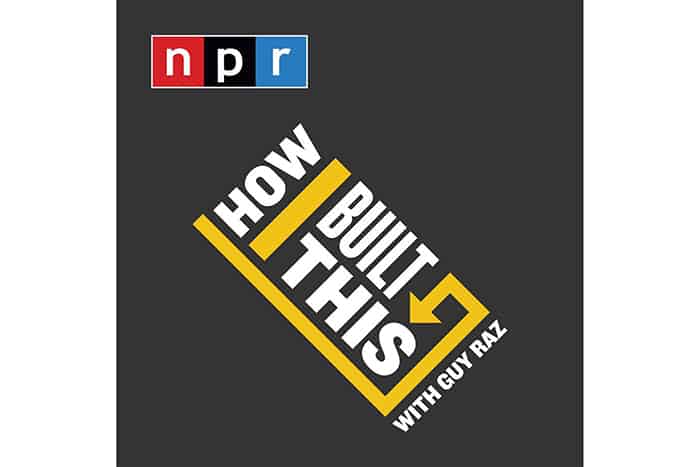 If you're a budding entrepreneur, NPR's How I Built This is a must-watch. In this weekly podcast, Guy Raz talks to successful innovators, entrepreneurs and idealists about the stories behind the movements they painstakingly built. Look out for guests like the founders Instagram, Airbnb and billionaire entrepreneur Mark Cuban.
Available on their website, Apple Podcasts and Stitcher.
Health
The Model Health Show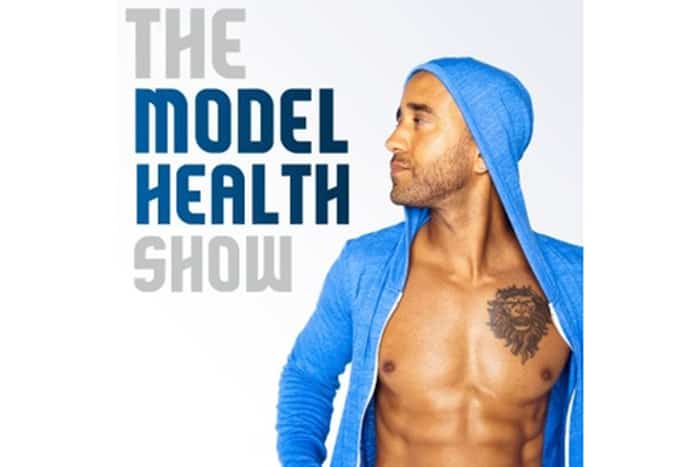 Hosted by Shawn Stevenson, The Model Health Show releases a new masterclass episode every week, diving into a wide range of health-related topics from metabolism to stress management. Stevenson's easy-going approach makes even the most complex of topics understandable and accessible.
Available on Spotify, Apple Podcasts and Stitcher.
The Doctor's Kitchen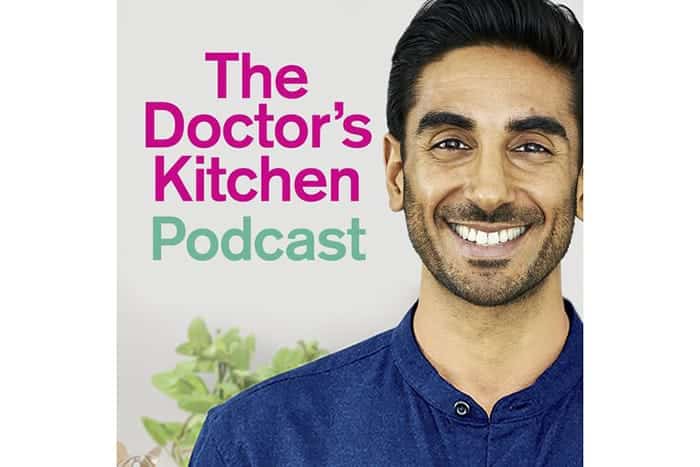 While exercising is an important aspect of keeping fit, nutrition plays as critical, if not greater, a role in boosting our health. General practitioner and cookbook author Dr.Rupy Aujla is a strong believer of the power of food to prevent and treat illnesses. His podcast features interviews with experts who draw on the latest research to give actionable tips to help supercharge your heal.
Available on their website, Apple Podcasts and Stitcher.
Culture
Still Processing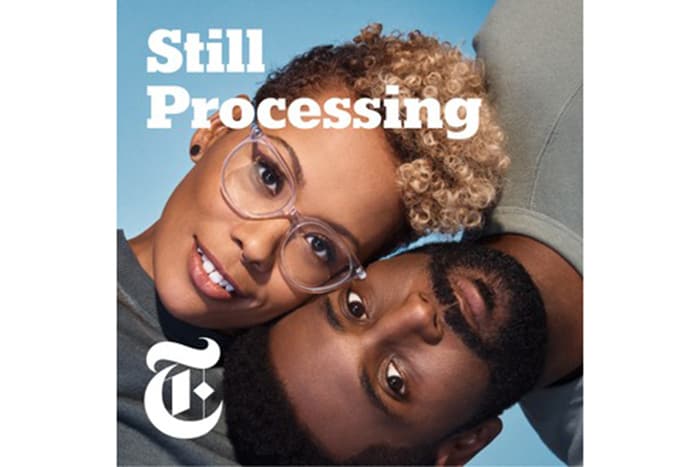 New York Times' culture podcast hosted by their culture writers Jenna Wortham and Wesley Morris is intellectual, goofy and raw. Since its conception in 2016, the show has scooped up various awards and glowing reviews for the hosts' candid commentary on pop culture comprising TV, movies, art, music and the internet.
Available on their website, Apple Podcasts and Stitcher.
Straight Outta Asia
There isn't a shortage of podcasts when it comes to covering America's hip-hop scene, but one that's tailored to Asia is rare, making Straight Outta Asia all the more unique. Hosted by Singapore's Vanessa Fernandez, the podcast offers a unique look into the influence of hip-hop in Asia through the journey of five fast-rising hip-hop acts like Singapore's Yung Raja and  Indonesia's RAMENGVRL, to name a few.
Available on Deezer.
Top Image: Photo by Elice Moore on Unsplash