Housewarming Party Coming Up? These Homeware Gift Ideas in Singapore will Delight The Most Design-Savvy Friends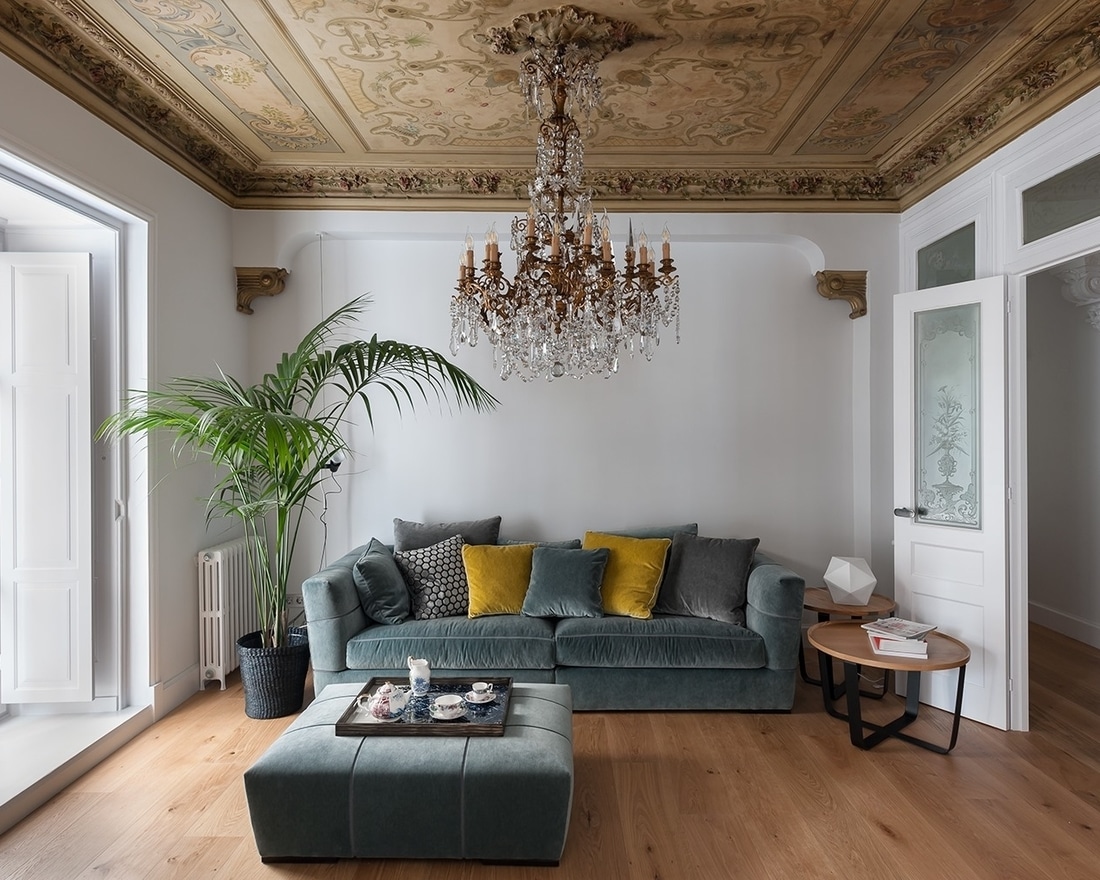 PUBLISHED February 5th, 2020 05:00 am | UPDATED May 18th, 2020 04:57 pm
They say home is where the heart is, so chic homeware gifts are the surest way to make any design diva swoon. Looking for a housewarming prezzie or wedding gift for the discerning style maven in your life? Since hunting down that perfect house bling can be tricky, we've curated a lust list of statement pieces that span minimalist charm, whimsical glam, and every taste in between.
Grespresso Cups, Costa Nova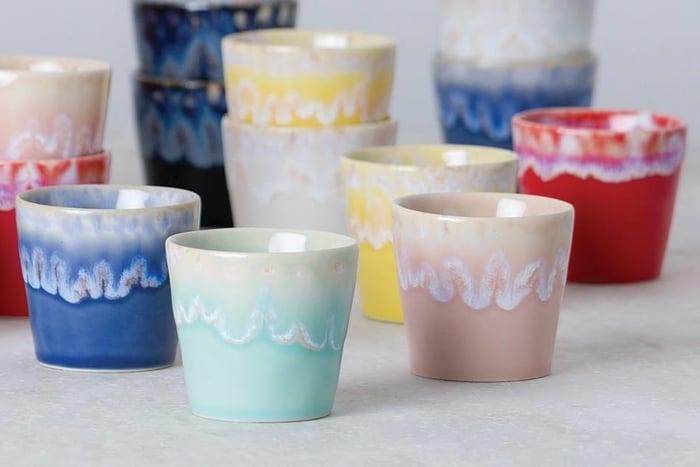 Inspired by ocean waves, these dreamy espresso cups are just the thing to perk up that dreary morning cuppa. Crafted by Portugal label Costa Nova, the Grespresso Cups (S$14) are made of fine stoneware and finished in a stunning reactive glaze. With eight charming colours to choose from – sea blue, sandy white, light rose, and more – you might just be tempted to snag the whole set.
Shop Costa Nova stoneware collections at House of AnLi stores in Singapore.  
Japanese Tableware, HULS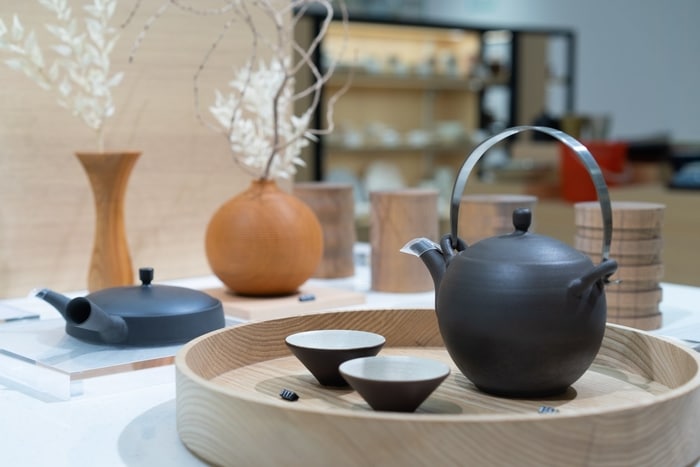 Japanese pottery is a byword for quiet elegance, and you'll find some of the finest specimens at HULS Gallery Singapore. HULS brings in a curated selection of tableware from craftsmen throughout Japan, each piece showcasing clean lines and pleasing textures. Tea devotees will love the earth-toned Red Clay Flat Teapot and quirky Ink Spray Tea Pot; for sake lovers, the featherweight TOHKA Sake Cups made of cherry birch are perfect for sharing a drink at home.
Shop HULS collections at HULS Gallery Singapore, 24 Duxton Hill, Singapore 089607, p. +65 6225 6331.
Room Diffusers, Scene Shang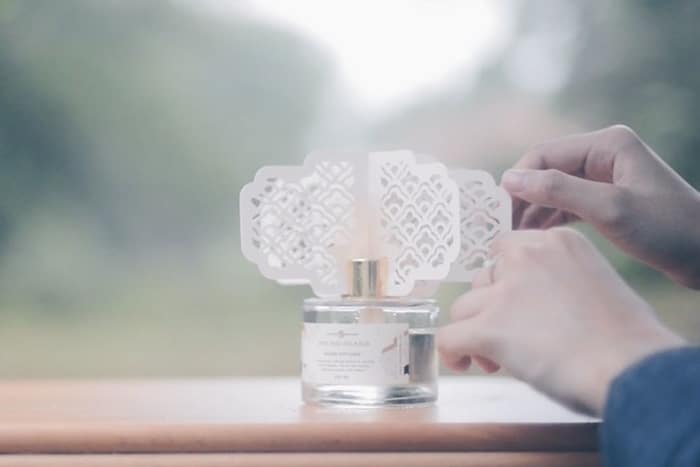 Get a whiff of vintage Shanghai allure with Scene Shang's artisanal room diffusers. Each Papercut Room Diffuser (S$89.90) features an intricate paper lattice which, when dipped in essential oils, fills the room with steady breaths of fragrance. The scents themselves are certainly just as glamorous. Jade Courtyard offers a sensuous bouquet of roses, lily of the valley, and grapefruit, while White Pagoda wafts woodsy notes of bergamot, cypress, and nutmeg.
Shop Scene Shang's collections online or at the Scene Shang Flagship Store, 263 Beach Rd, Singapore 199542, p. +65 6291 9629.
Sustainable Light Bulbs, Tala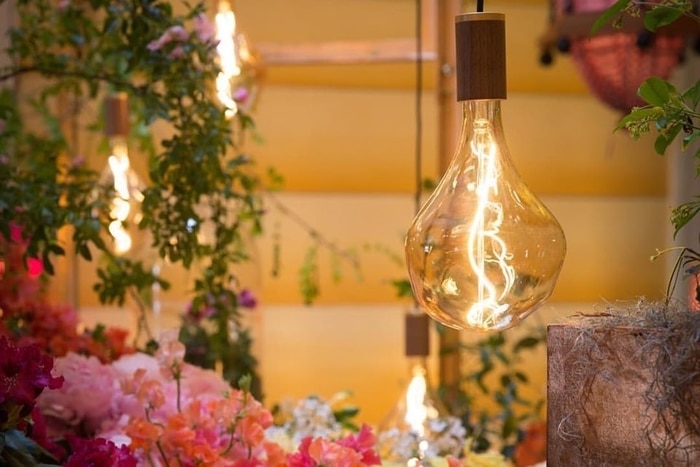 Spark joy in your friend's home with a practical yet pretty gift – light bulbs. Tala's LED bulbs are a brilliant blend of sustainable tech and striking design, with every detail of their manufacturing process refined to reduce carbon emissions. What really makes them shine, though, is their dazzling good looks. The Voronoi collection (from S$190) showcases organic forms inspired by forest canopies, while the Porcelain collection (from S$170) features playful geometric shapes with a soft, opal finish.
Shop Tala collections at various stockists across Singapore, including Journey East, Naiise, and Crate & Barrel. 
Printed Cushions, Belgian Tapestries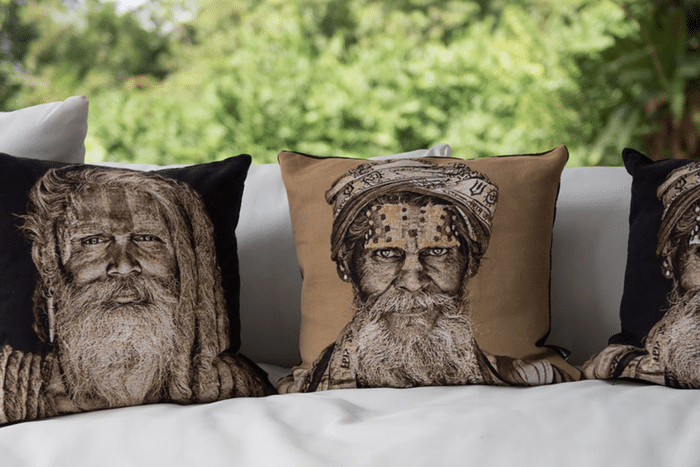 Nothing helps cosy up a new home better than a mound of cushions, and these striking ones from Belgian Tapestries make a cool talking point to boot. For a pop of African art, check out the range of prints drawn from portraits of tribal people by famed photojournalist Mario Gerth, such as the Hamar Lady Ethiopia Cushion (S$125) and the Samburu Warrior Cushion (S$125). Or if oriental chic is more to your giftee's tastes, there's a zany range of ancient Chinese portraits and chinoiserie-style motifs.
Shop Belgian Tapestries collections at House of AnLi stores in Singapore. 
Blown-Glass Vases, Roche Bobois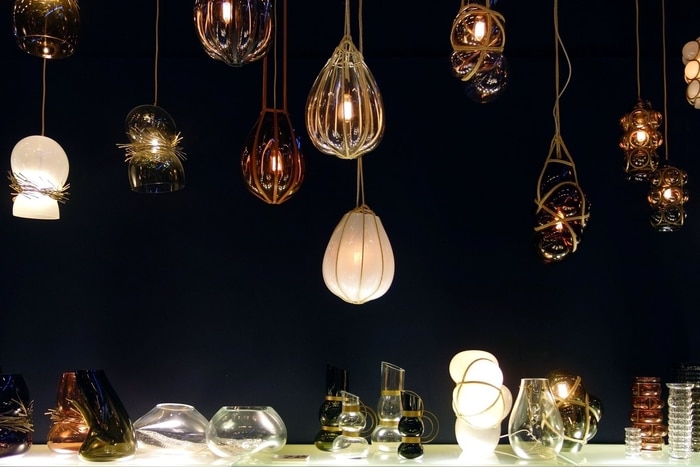 Vases are an old-but-gold home gift, especially when they're as exquisite as Vanessa Mitrani's creations. Feted for her stunning blown glass works, this Parisian designer collaborates with French luxury brand Roche Bobois each year to produce an exclusive collection of homeware. From Tresor, a slender vase wearing a bronze-and-amethyst 'necklace', to No Limit, a whimsical fish-bowl-shaped number, each vase is set to outshine the blooms it holds.
Shop Vanessa Mitrani's collections at Roche Bobois Singapore, 75 Bukit Timah Road, #01-02 Boon Siew Building, Singapore 229833, p. +65 6513 1918.
Vintage Teak Furniture, Journey East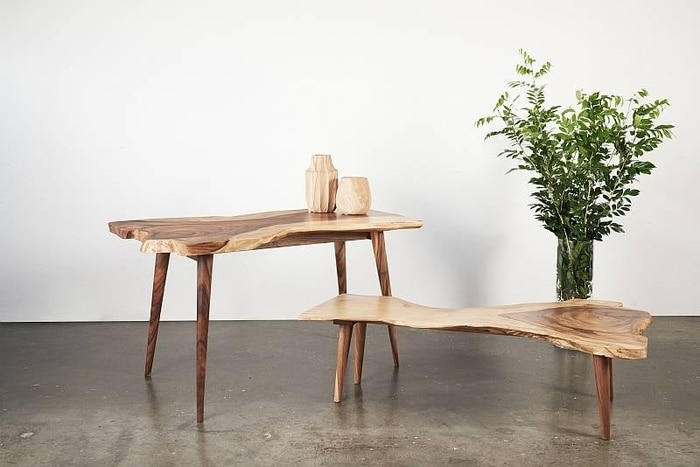 For the vintage junkie in your life, pick up a piece of history at Journey East. This local showroom is a goldmine of retro treasures and restored teak wood furnishings, spanning the style gamut from 1920s Art Deco to 1960s Dutch Colonial. Think sculptural Midcentury-Modern coffee tables, bookcases with handwoven rattan doors, glam Art Deco bar carts, and more. Since each piece is one-of-a-kind, it's best to head down to their showroom to discover their latest gems in the flesh.
Shop Journey East's vintage collections at Tan Boon Liat Building #03-02, 315 Outram Road, Singapore 169074, p. +65 6473 1693.
Wine Rack, Comme Home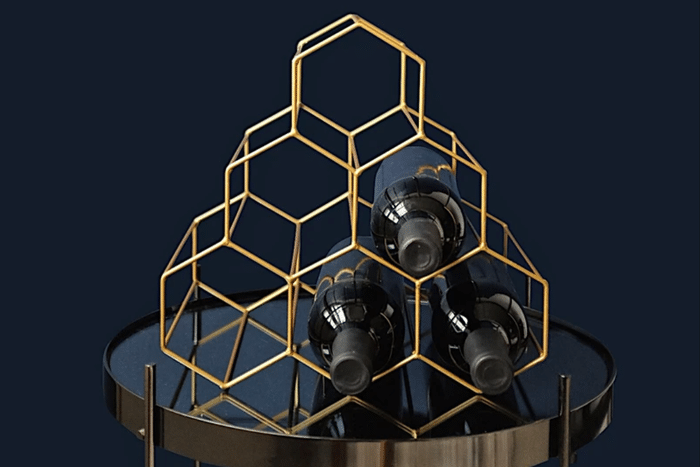 If your oenophile friend's bottle hoard is getting out of hand, help them organise with this classy wine rack from local label Comme Home. The Collector's Gift Set (S$99) is all sleek lines and gleaming gold – a gorgeous, compact holder for up to six wine bottles. Best gifted alongside a fine bottle of vino, which you can also get here.
Shop Comme Home's wine rack online.
Bar Accessories, Singapore Trading Post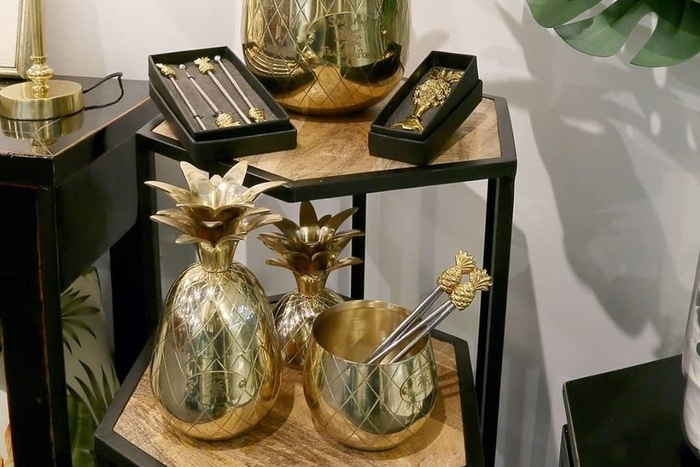 Know a pal who throws the best home parties? Return the favour with a snazzy set of bar accessories from Singapore Trading Post. This homegrown brand's collectibles are a throwback to colonial-era style, along with a fun dose of tropical flair. The Vintage Style Brass Pineapple Ice Bucket (S$425) and matching Brass Pineapple Bottle Opener (S$45) will add a dash of glitz to any house party; for easy breezy chic, there's the Palm Tree Serving Tray (S$75).
Shop Singapore Trading Post's collections online or at its three branches across Singapore.
Handcrafted Baskets, Elements Concept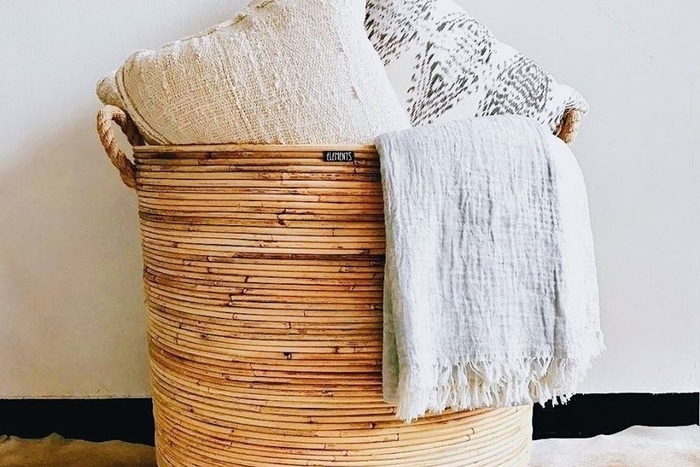 Every home needs a roomy basket to stash those pesky odds and ends – old magazines, spare cushions, and trinkets you just can't bear to throw out. Handmade from natural materials like rattan peel and water hyacinth, Elements Concept's baskets make a stylish hideaway for all your home clutter. For a pop of warm tones, check out the Ringo Basket (from S$100) woven from water hyacinth; to save even more space, the Amazon Tray Table (from S$110) doubles up as a handy tray.
Shop Elements Concept collections online.
Escar Soap Dispenser, Qualy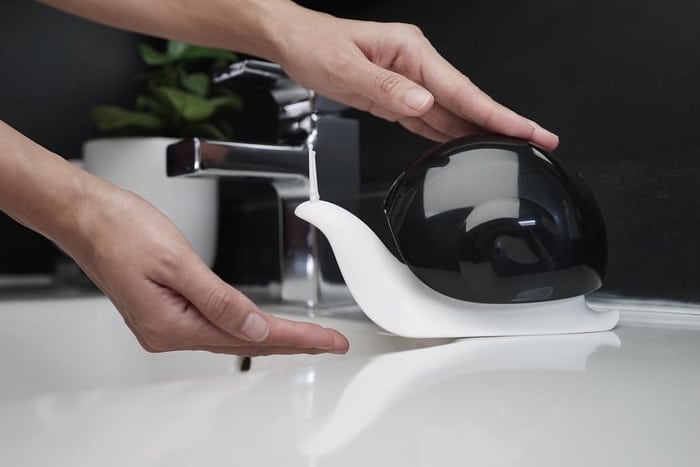 Is this the cutest soap dispenser of all time? Possibly. A playful addition to any bathroom, the Escar Soap Dispenser (S$28.90) conceals a nifty liquid soap holder in its sleek snail shell. That's not the end of cutesy accessories that Thai label Qualy has to offer – from cat-shaped toilet paper holders to bunny sponges, bathroom time never looked this adorable.
Shop Qualy collections online.
Wall Clocks, Rockett St George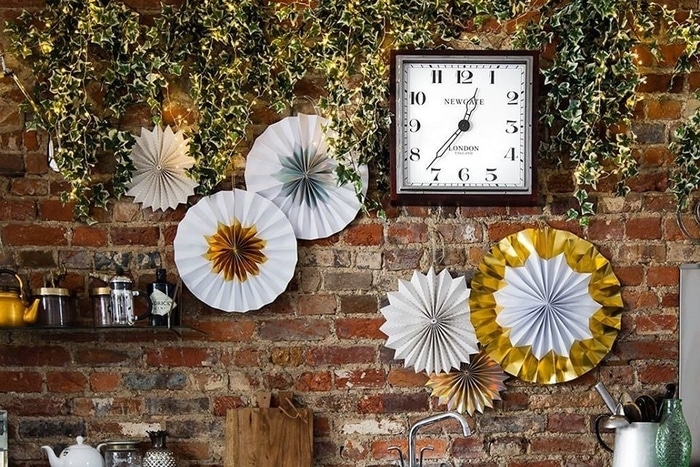 There's nothing we look at more frequently at home than a clock, so it's certainly worth splurging on a showstopper. For bold, modern, and monochrome timepieces, look no further than Rockett St George's collections. The Contemporary Train Station Wall Clock oozes metropolitan chic, while the Black Flip Clock with Chrome Stand fuses high-precision tech with retro style.
Shop Rockett St George collections online. 
Top Image: Roche Bobois Singapore