The Weekly Grub: 5 Things To Eat & Drink In Singapore This Week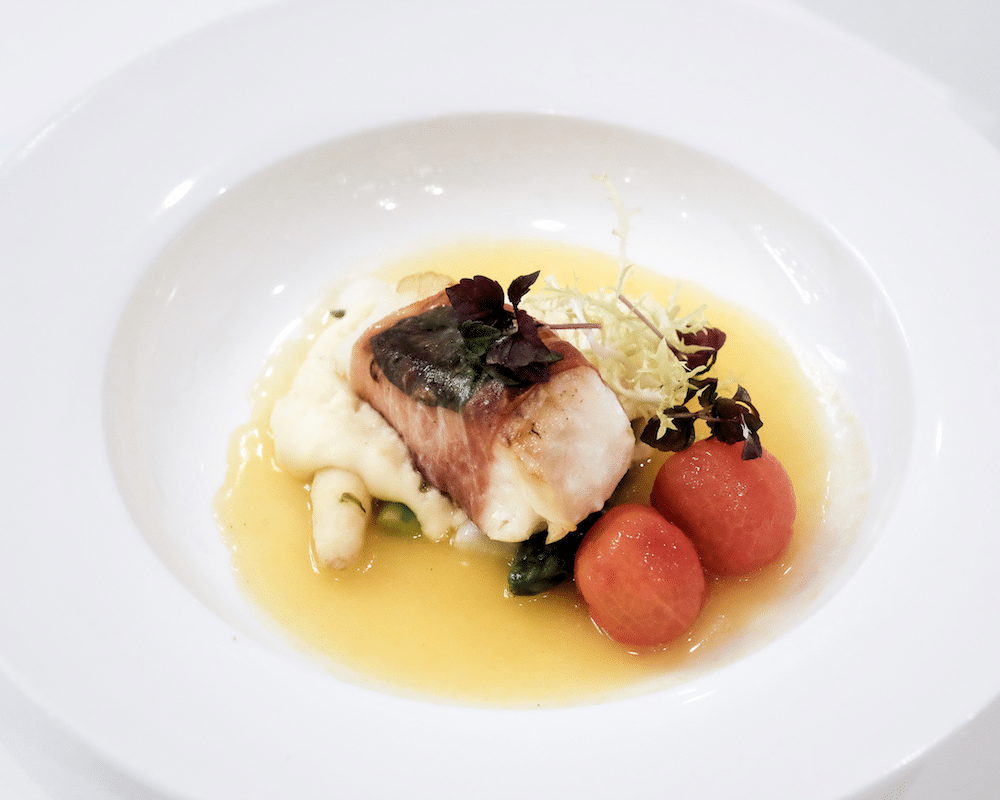 PUBLISHED July 12th, 2017 10:00 am | UPDATED May 14th, 2018 11:51 am
This week, it's time to get a little adventurous with cuisine takeovers, fusion dishes, and travel exclusive whiskies. If you're more partial to the familiarity of home, order in with Deliveroo or head for some good old Peranakan fare.
Japanese Nights At Monti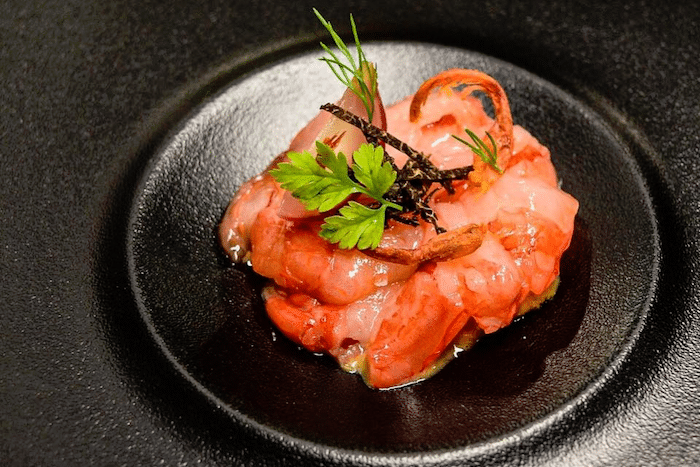 See another side of Monti as the Italian restaurant wears a Japanese chef's hat for one special week. Created in collaboration with Chita Suntory Whisky, the four-course menu will see Japanese twists on crowd favourites, with dishes like Oyster (Fine de Claire No.2, ikura, lemon vinaigrette, olive caviar) and Tagliolini (housemade squid ink tagliolini, squid ink sauce, Hokkaido sea urchin, mullet bottarga, shiso). Taste these exciting dishes alone for $120++ per person, or have them paired with whisky for $150++ per person.
Enjoy Monti's Japanese Nights from 14 to 21 July 2017, 12pm – 1am, at Monti At 1-Pavillon, 82 Collyer Quay, Singapore 049213, p +65 6535 0724.
Blue Lotus Chinese Noodle Bar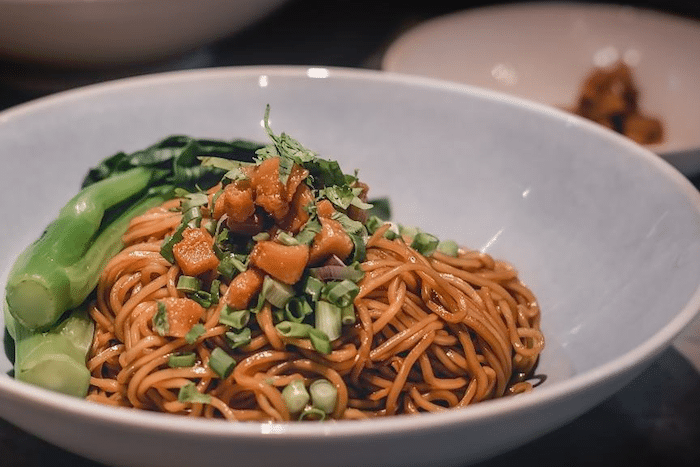 Pull up a stool at Blue Lotus' bar counter and call for the chef- not a bartender, as you'll be getting noodles, not Negronis, at this bar. Focusing on Northern Chinese cuisine and flavours, expect your usual Chinese fare to come with a new age twist, with dishes such as Grilled Giant King Prawn La Mian, Truffle Mushroom & Beansprout La Mian, and their signature, Crispy Pork Lard Truffle La Mian.
Order up at Blue Lotus Chinese Noodle Bar, Monday – Friday, 11am – 3pm (lunch), 5pm – 10pm (dinner), at Savourworld, 2 Science Park Drive, #01-26, Singapore 118222, p +65 6988 0880. 
Deliveroo's Feast For A King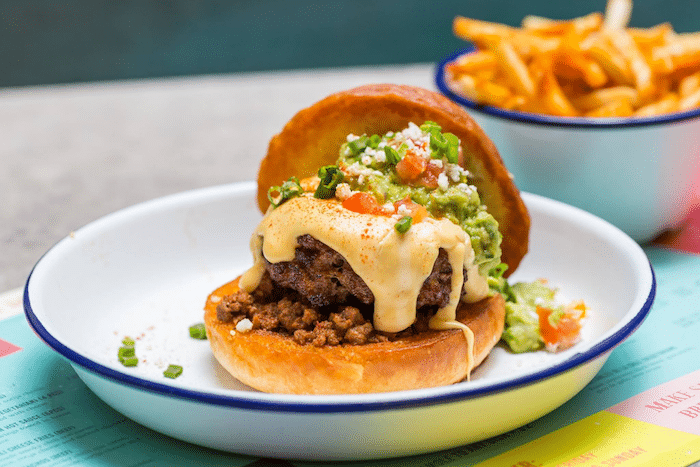 Prove that you deserve your spot on the Iron Throne by having food delivered right to your doorstep like a true liege would. To mark the return of Game of Thrones' highly anticipated seventh season, Deliveroo and its restaurant partners have devised themed dishes to complete any GoT viewing party. Relive the most cathartic and iconic moments of past seasons with specials such as Joffrey's Wedding Slice, Tyrion's Sheesh Kebab, and Mel's Special- Burnt at the Stake. Order up, and hunker down – for winter is coming.
Deliveroo's Feast For A King menu is available from Monday, 17 July 2017. Order online or through the mobile app. 
Weekend Peranakan Dinner Buffet at Royale Restaurant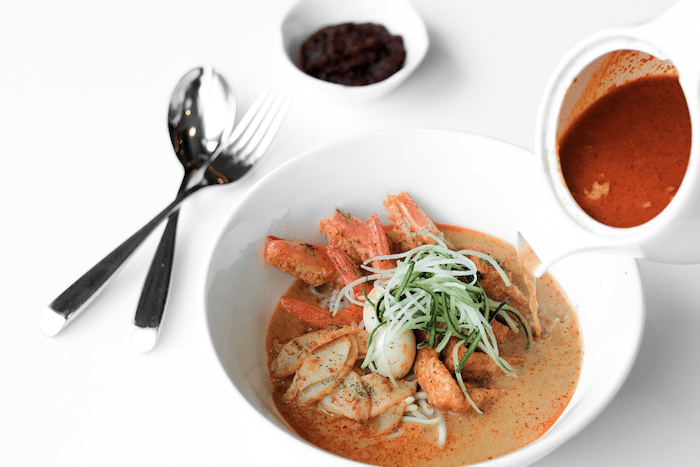 Celebrate the end of the work week with a little extravagance at Royale Restaurant's Peranakan Dinner Buffet, with some indulgent Nonya cuisine. Help yourself to a wide spread of specialties such as Duck Soup with Kiam Chye, Babi Pongteh (stewed pork with fermented soy bean), and Itek Sio (braised duck with tamarind sauce) for $48++ per adult, and $24++ for little ones under 12. Don't forget to leave a space for desserts, which range from the usual offerings of traditional kuehs to four specially created Durian Delights for the durian lover in you.
Indulge in Royale Restaurant's weekend Peranakan Dinner Buffet from now till 26 August 2017, Friday – Sunday and Public Holidays, 6pm – 11pm, at Royal Restaurant, Mecure Singapore Bugis, Level 3, 122 Middle Road, Singapore 188973, p +65 6521 6088.
House of Hazelwood Travel Exclusive Whisky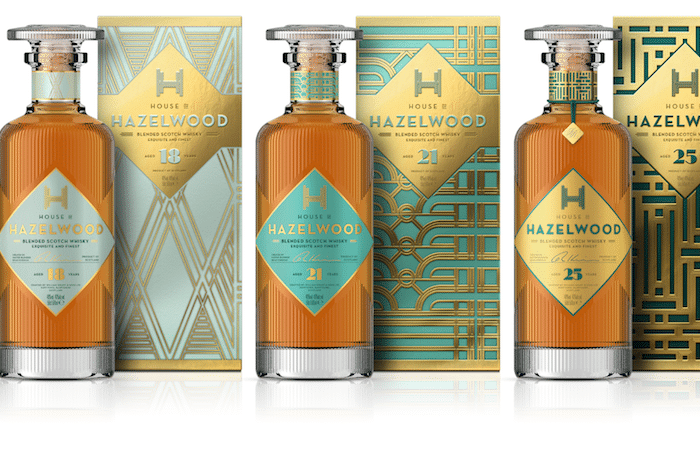 Here's something new to pick up on your way back from Changi Airport! Take home a bottle of House of Hazelwood Whisky, a blended whisky available in three age statements: 18-year, 21-year, and 25-year olds. Elegant and sophisticated, these complex blends were put together by Master Blender Brain Kinsman, a stalwart with decades of experience in the industry. With their gorgeous art-deco inspired bottles, they'll also make great birthday presents for friends and family who are fans of the particular aesthetic.
The House of Hazelwood Whiskies are available at Global Retail Travel, Changi Airport, travel exclusive. Priced at $101.20 for the 18-year old, $151.80 for the 21-year old, and $261.90 for the 25-year old.