Romanticising Paris: Where to Find the City of Love That You See On the Big Screen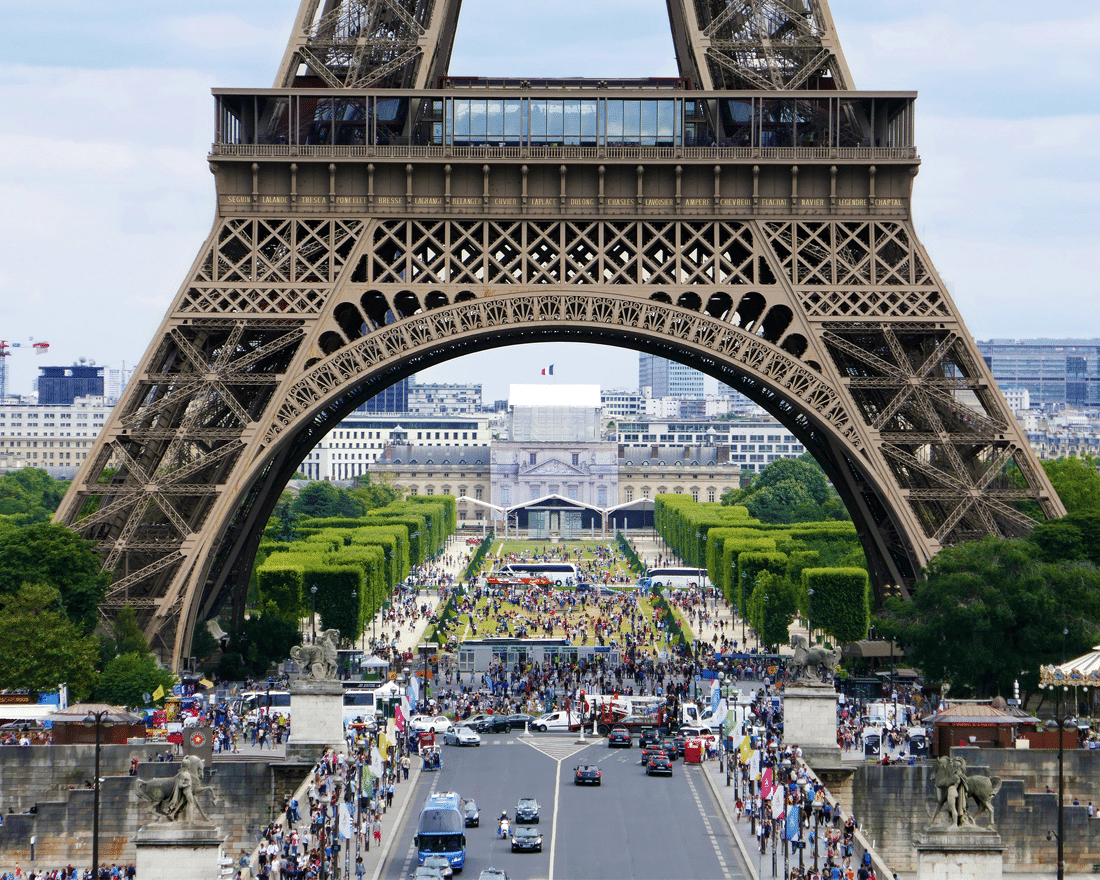 PUBLISHED July 12th, 2017 01:51 pm
It was the way a mesmerised Andy (played by Anne Hathaway in The Devil Wears Prada) gazed at Paris on her first trip to the city that reminded me of my reaction when I first saw the Eiffel tower aglow, how my heart fluttered in perfect sync with the glittering street lamps that highlighted paths through the heart of the metropolis.
For those who have been infatuated with the splendour of the French capital at one point or another, you know that it was deserving of all the hype it gets; it's hard not to get dreamy when you hear French music or see the city on television shows and films. For a place that oozes as much charm, beauty and timeless elegance as she does, to fully satiate one's inner romantic, a visit is in order. So we're bringing you a list of five places that you'll recognise from the big screens and revel in whimsical wonder – you're welcome!
The River Seine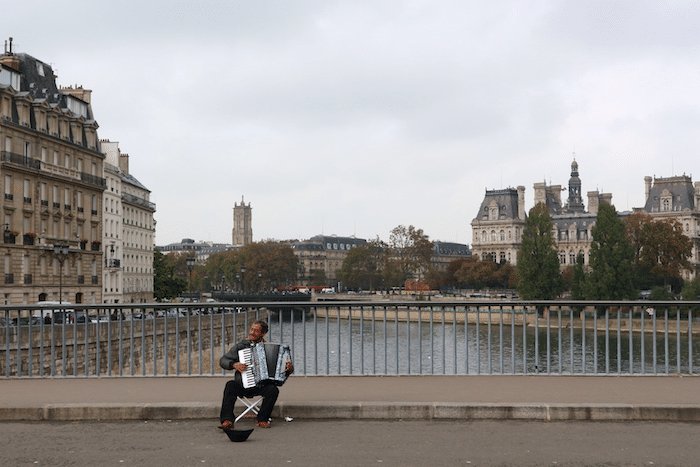 You might remember Gil's (played by Owen Wilson) countless walks along the River Seine in Woody Allen's Midnight in Paris. He even stopped, at occasion, to browse through the books at Les bouquinistes de Paris, bookstalls that line a part of the Seine. The 776km body of water was also featured in Pixar's Ratatouille, when Remy (possibly the only time we'll emphatise with a rat on screen) jumps from bridge to bridge and boat to boat along the river when trying to escape. And then, there's also Audrey Hepburn and Cary Grant's classic scene in Charade, which follows the couple as they stroll along the Quai de Montebello, the left bank, with the Notre Dame right behind them.
A stroll beside the Seine is perfect if you wish to see the sights like the Petit Palais and Louvre at your own time and pace. Don't forget, there are a gazillion bridges that connect both sides of the river, including Pont Alexandre III (remember the ending scene of Midnight in Paris, where Gil wonders off in the rain?) and Pont des Arts, which happens to be where Carrie and Mr Big kisses in Sex and the City.
Shakespeare and Company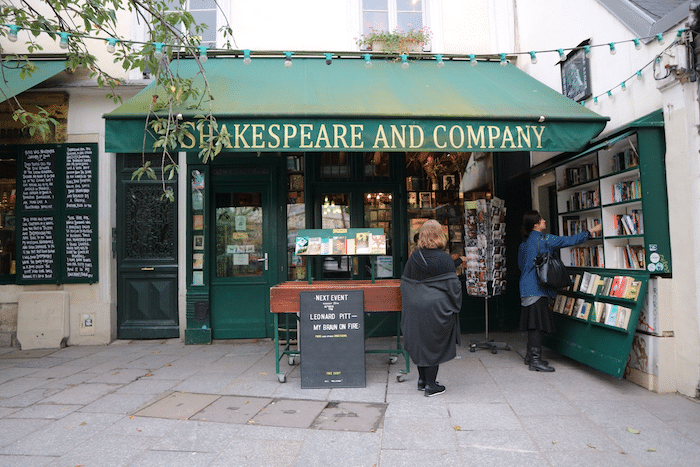 Shakespeare and Company is one of the most iconic bookstores in modern day Paris. We suggest strolling over after a visit to the Notre Dame, or perhaps enroute  to the Ile de la Cité or even the Latin Quarter (where you'll find the steps of the church, Saint Etienne-du-Mont, that Gil apparently sat at every midnight). You can't miss it.; as an English bookstore on Paris's left bank, it sticks out like a sore thumb. Here, you'll be able to find a range novels, from modern to classic, illustrated or otherwise.
I first came to know about this place from the second film of the three part movie epic, Before Sunset. In said movie, Jesse (played Ethan Hawke) held a book signing here and ended up meeting Celine (Julie Delpy) again. Gil also visited the place, in Midnight in Paris, to gain literary inspiration. With a huge fan following, who knows, you might just bump into one of your favourite authors here.
Chateau de Versailles
Regardless of whether a movie has been shot here, the opulent furnishing, the lush greenery, and the hall of mirrors of the Palace of Versailles are definitely worth a visit when in Paris. It's nice to walk in Marie Antoinette's shoes even if only for a moment. Be sure to get an early start when visiting though, it can get especially overcrowded in summer!
While everyone strains to see the beds and the chandeliers, don't forget to take a stroll through the gardens. Like Gil and Inez (Rachel McAdams) did in Midnight in Paris, and of course Sofia Coppola's Marie Antoinette (Kirsten Dunst). While you are away from the city centre, why not visit Monet's Garden in Giverny? Probably one of the most picturesque scenes of Woody Allen's film. If you can't visit the garden, you could always visit Musée de l'orangerie for Monet's Water Lilies.
Café de Flore
Café de Flore sits on the Saint Germain des Pres, brimming with rich history that goes as far back as 1887. Famous artists, writers and philosophers have been said to frequent this cafe back in the day. Even today, the place is one of those places to see and be seen at, having made itself a popular filming spot, including making an appliance in CW's Gossip Girl. Have a hot chocolate here (mind the hefty pricetag), then continue down the boulevard Saint Germain for a hit of nostalgia. Since, we're talking cafés, be sure to check out Le Pure Café which was where Jesse and Celine had their first bulk of conversations in Before Sunset, and why not walk the markets of Les Puces de Saint-Ouen for some antique finds?
Place du Trocadéro
Probably the best place to do a time lapse, this square is ideal for viewing the majestic steel marvel without having to deal with the crowd below the Eiffel itself. Come during sunset and watch as the Eiffel lights up, with the fading golden sky as a backdrop. It happens to be the place where French band, Phoenix, did their takeaway show for La Blogothèque. In a similar spirit of spontaneity, buskers come to this area to perform and to sell small knick knacks. Just an eight minute drive away, is Place de la Concorde, and the fountain into which Anne Hathaway's Andy pitched her phone into, to avoid Miranda (Meryl Streep) in the Devil Wears Prada. It's also the perfect place to end your movie site hunt.
Of course, there are many other places that I have not spoken about, like Moulin Rouge and Montmarte. Then again, it's better to make our own memories in some places, don't you think?
Top Image: Alessandro Traini