Bar Review: Take A Rum Flight To Tropical Paradise At Tropic City, Bangkok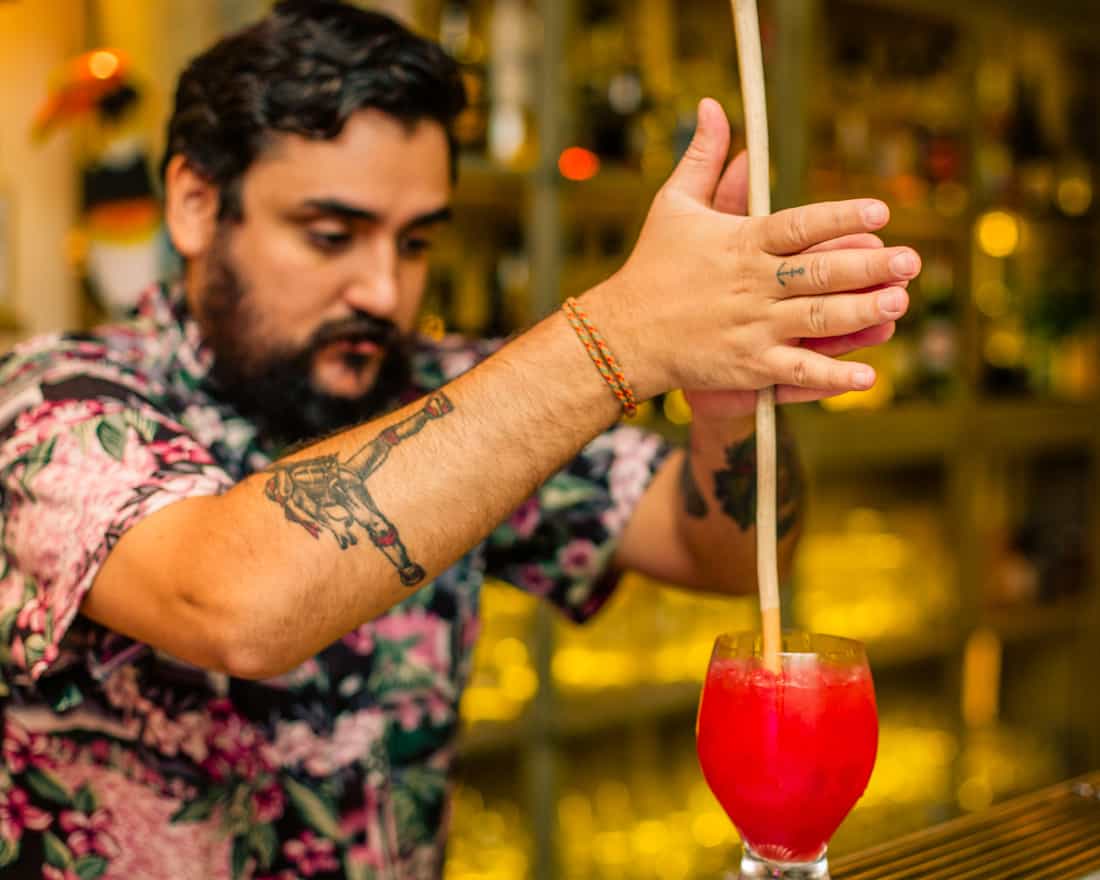 PUBLISHED July 4th, 2020 04:00 am | UPDATED July 7th, 2020 04:15 pm
Springing up in Bangkok's maze of back alleys of Charoenkrung is what looks like the beginnings of a rainforest takeover. An old-house-turned-bar along buzzy Soi Charoenkrung 28, Tropic City greets the eye with a riot of colours – verdant leaves painted and real, scarlet flowers, and giant parrots all teeming on its facade. It's nothing less than what we might expect from Bangkok's hottest tropical bar, recently crowned No. 24 at Asia's 50 Best Bars 2020.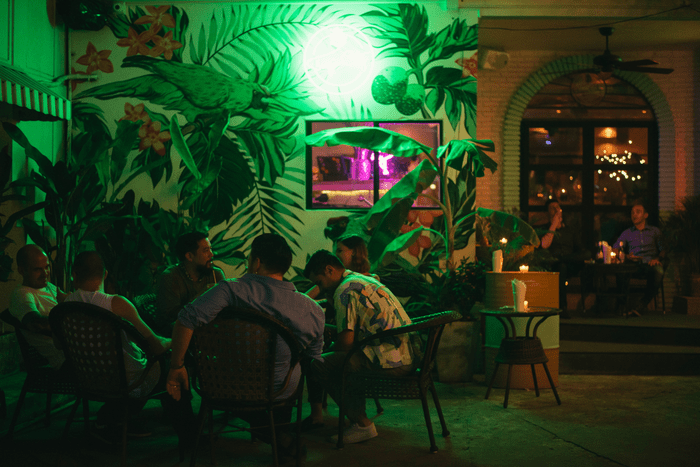 Tropic City is the tiki-chic brainchild of Swedish bartenders Philip Stefanescu and Sebastian De La Cruz – familiar names to punters of Sathorn hotspots U.N.C.L.E. and Lady Brett or Sukhumvit's KONKORD. It all began, as the best ideas do, over drinks and a late-night chat – namely about their shared love of tiki cocktails. Before the duo knew it, they'd brewed up a rum-centric bar with a mishmash of influences from the Caribbean, the Bahamas, and Southeast Asia, garnished liberally with neon-pink flamingos and pineapples.
Now nearly two years old, Tropic City is still making a splash with the latest volume of their cocktail menu, starring a bold new initiative: rum flights. Curated for the knowledge-thirsty, their trio of flights ranges from Novice (THB850) – featuring iconic rums like Diplomático Reserva Exclusiva – to Aficionado (THB1,200++), which highlights rare bottlings like the Worthy Park Single Estate Reserve. Monthly tastings to explore the history and different styles of this former pirate's grog are also in the works.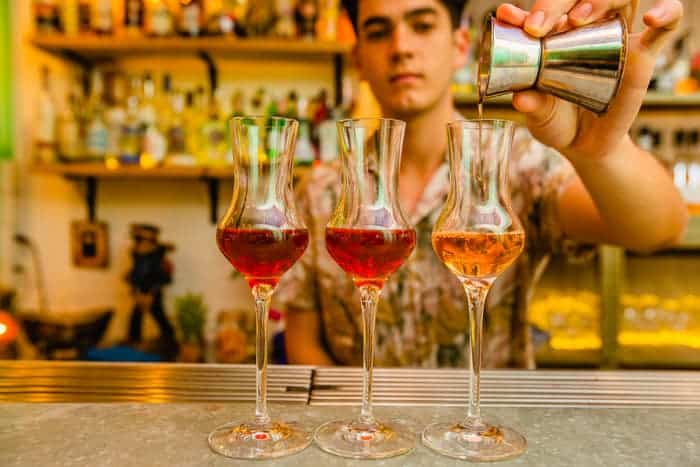 Opting for the middle ground, our Intermediate (THB1,150) flight opens fresh and floral with the Bourbon barrel-aged Rhum J.M. Élevé Sous Bois Agricole. Matured for eight years, the Mount Gay XO follows up with deeper, riper flavours of banana and warm spice; a lovely example of solera-aged rum, the Matusalem Gran Reserva 23-Year rounds things up on a rich, toasty note.
But it's really the funky cocktails we came for, shaken up deftly by head bartender Arron Grendon and his Hawaiian-shirted team. Volume three of the menu hits play on an album of tipples inspired by some of Sebastian's favourite songs (besides being a mixologist, Sebastian spins mixes as one-half of DJ duo Mumsfilibaba). It's an eclectic playlist – we spot Drake's Hotline Bling (THB410) and Guns N' Roses' Welcome to the Jungle (THB380) – but it all goes big on fresh fruits and spices.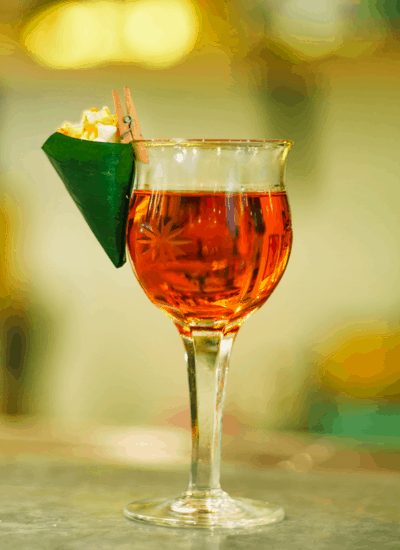 The gin-based Love Hangover (THB380) hits us with a dose of sweet, sweet love (as Diana Ross might croon it), mixing peach brandy liqueur with a tangy, spiced tepache reduction. Perrier sparkling water heightens the tepache's fizzy zip, and a bay leaf tenderly cradling a brandied mulberry is perched on the rim. It's as vividly pink as a cartoon heart, and plenty potent – downing one too many might give you an actual hangover.
Another standout is the Champagne Supernova (THB380), a surprisingly not-too-saccharine number which shows off the team's inventive play with techniques. Diplomático Mantuano rum is married with maple champagne lactart – a blend of bubbly, maple syrup, and lactic acid that balances sweetness with mellow tartness. Vermouth, infused with cooked popcorn for an hour, throws some toasty notes into the mix; the banana leaf cone garnish holding more popcorn is a seriously adorable bonus.
There're a handful of old favourites back on the menu, including the tiki-rrific Mumsfilibaba (THB420), and we're glad to see that 3 Dots & A Splash (THB380) is one of them. Coconut oil-washed rum gives this drink its sinfully creamy mouthfeel, enriched by chocolate liqueur and ripe banana notes. It's a heavenly nightcap for the evening – but then, drinking at Tropic City is always a rum time.
Tropic City is located at 672/65 Soi Charoen Krung 28, Bang Rak, Bangkok, Thailand 10500, p. +66 97 242 2890. Open Tues-Thurs & Sun 7pm–2am, Fri-Sat 7pm–3am. Closed Mon.