Breaking Waves: These Artists in Singapore Are Using Art To Talk About Mental Health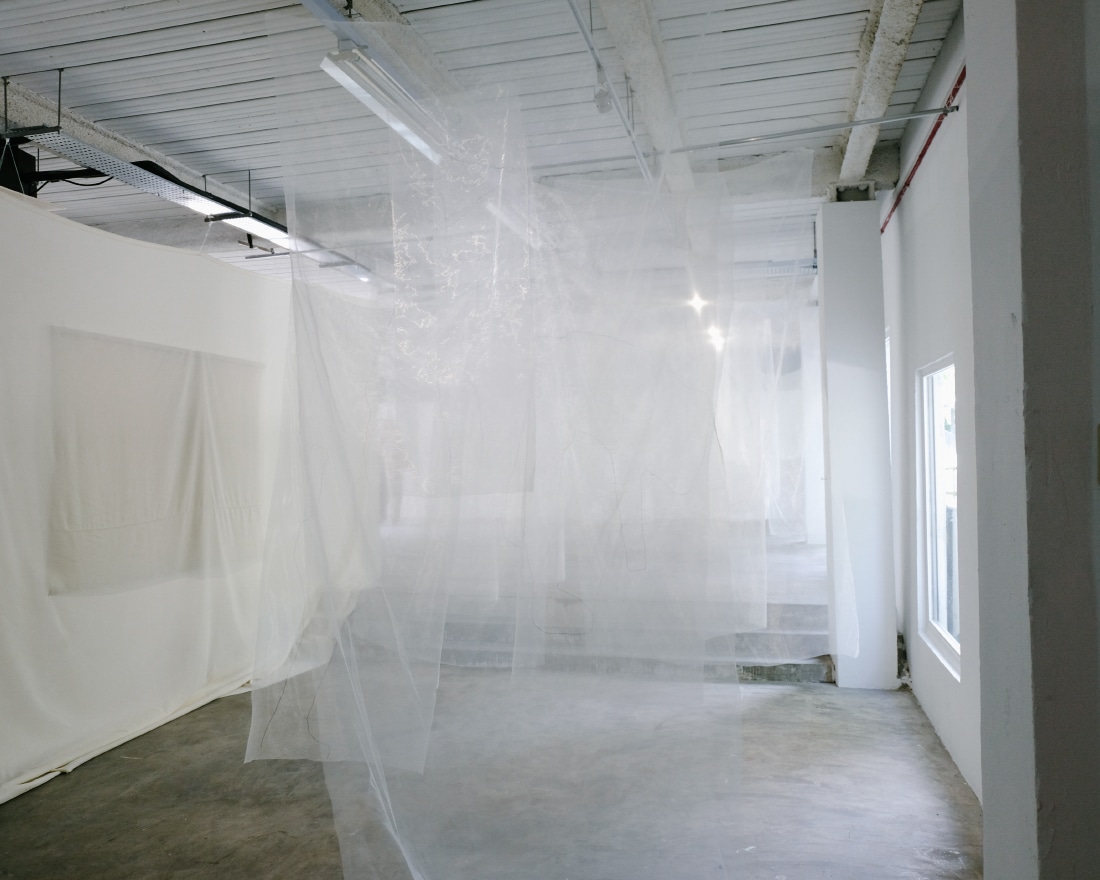 PUBLISHED July 5th, 2018 06:00 am
We know that mental health conditions can affect anyone at any point in their lifetime, and almost 10% of people in Singapore are predicted to experience at least one mood or anxiety disorder in their lives, whether its depression or schizophrenia. That's how important it is to get people talking.
Breaking Waves is the result of an open call earlier this year by DISINI Festival, a curated visual arts series of programmes, installations, and exhibitions at Gillman Barracks. In a landscape where the 'tortured artist' appears most prevalent, a number of emerging local and international artists in Singapore have stepped up to debunk the stigma and fear surrounding mental illness. And in Asia, where the subject is socially and culturally treated as taboo, it's a huge welcome.
The exhibition, which runs for a month in June and July, is split into two parts. The first, The Deepest Blue, is curated independently by Racy Lim and Joella Kiu, and pairs four practitioners (Amanda Tan, Renée Ting, Chloë Manasseh and Tan Yang Er) with a historical artist to create works in response to Virginia Woolf, Frida Kahlo, Helen Frankenthaler, and Zelda Fitzgerald. At the heart of The Deepest Blue are four water-based themes: drowning, floating, rippling, and respite, that corresponds to how the artists discussed their own experiences.
"In bringing together the past and the present, we hope to show a continuity and normalcy about mental health struggles. Yet, none of the artists – both historical or contemporary – should be defined by these experiences. By using dark colours and manipulating light displays, this show moves away from a white cube gallery display to create an emotive and immersive space for viewers to reach deep into their own definitions of mental health."
The second part, Head spinning, loop creating takes another approach to experiences with anxiety, and sees four artists (Kheyton Lim, Mithra Jeevananthan, Yoo Seung Ji, and Nicolette Teo) reimagining past works in adaptations based on the exhibition space. Curated by Nicolette Teo, explore the inner workings of their minds through silkscreen prints, translucent cloths, drawings, and everyday household objects in intriguing ways.
Breaking Waves is part of DISINI Festival 2018, and runs from 23 June to 22 July 2018 at 7 Lock Rd, Gillman Barracks, Singapore 108935.