Best Nasi Lemak In Singapore: Top Hawker Stalls & Eateries for this Fragrant Local Favourite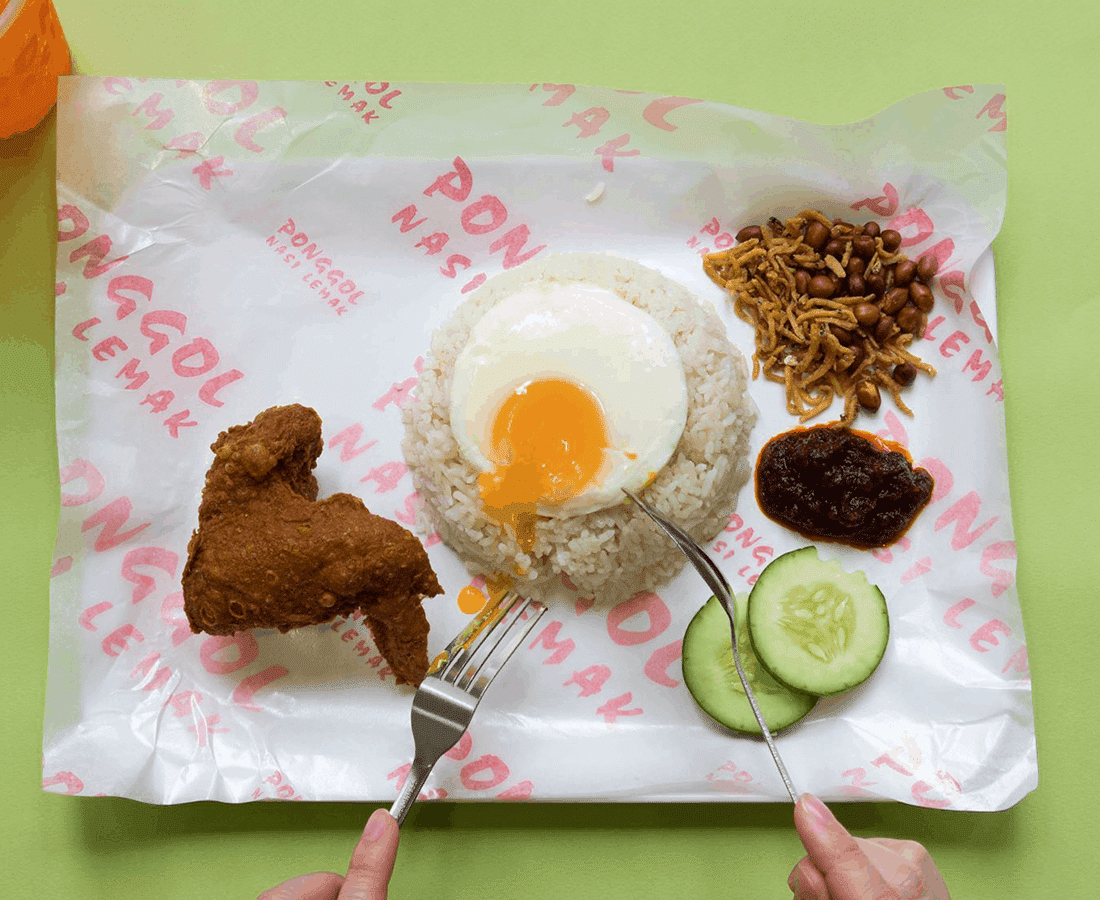 PUBLISHED January 8th, 2021 06:00 am | UPDATED January 22nd, 2021 02:46 pm
Morning, noon or the dead of night – Nasi Lemak is one hell of a comfort food that can satisfy you any time of the day. This culinary delight is a source of pride in the Singapore hawker scene and has slowly evolved over the years, with more than a few elevated versions hitting the malls too. But traditional or unorthodox, what makes a good nasi lemak depends on this holy trinity – coconut rice, sambal chilli and a fight between fried chicken wings and ikan kuning. Here's our take on the best nasi lemak places in Singapore. 
Boon Lay Power Nasi Lemak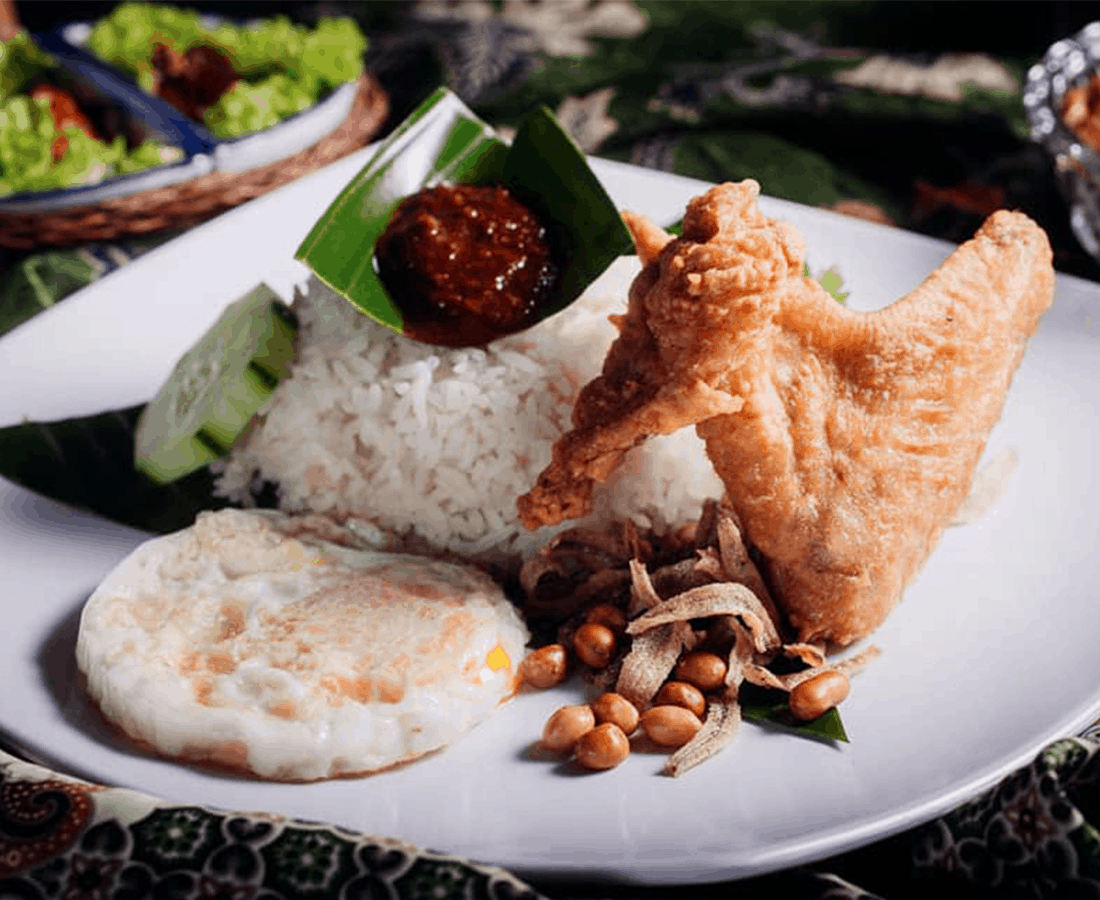 Operating from the wee hours of the morning at 6.30am all the way till 3.30am to feed hungry customers for supper, the food at this humble eatery stays fresh and piping hot no matter the hour. The Nasi Lemak with Fried Chicken (S$5.50) is well-loved for its crispy and well-marinated chicken wings that stay juicy with every bite. The fragrant coconut rice and sweet sambal chilli are not to be outdone as well, proving to be an unstoppable combination along with the fried ikan bilis and egg. 
Boon Lay Power Nasi Lemak is located at Blk 221A/B, Boon Lay Place, Singapore 641221, p. +65 6266 4466. Open daily from 6.30am-3.30am. 
Chong Pang Nasi Lemak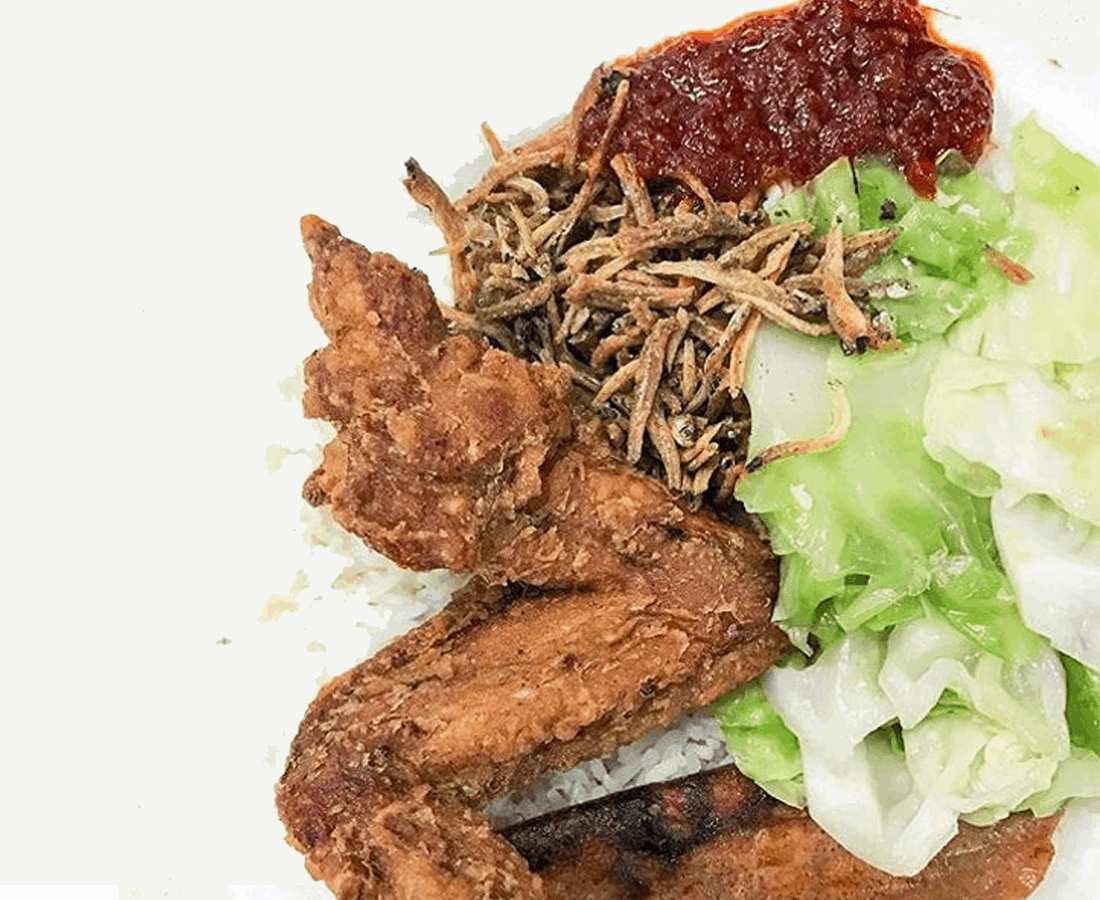 Tucked away in a coffee shop in Sembawang, Chong Pang Nasi Lemak is the perfect supper spot. Run like a mixed rice stall, diners can customise their nasi lemak by picking their favourites from a variety on display. Expect otah, ngoh hiang, sambal brinjal, ikan kuning and our personal favourite, deep-fried chicken wings. Mix up the light coconut rice with their house-made sambal chilli that is sweet and nutty but still packs a good punch. 
Chong Pang Nasi Lemak is located at 447 Sembawang Road, Singapore 758404, p. +65 9655 1868. Open daily from 5pm-7am. 
Hon Ni Kitchen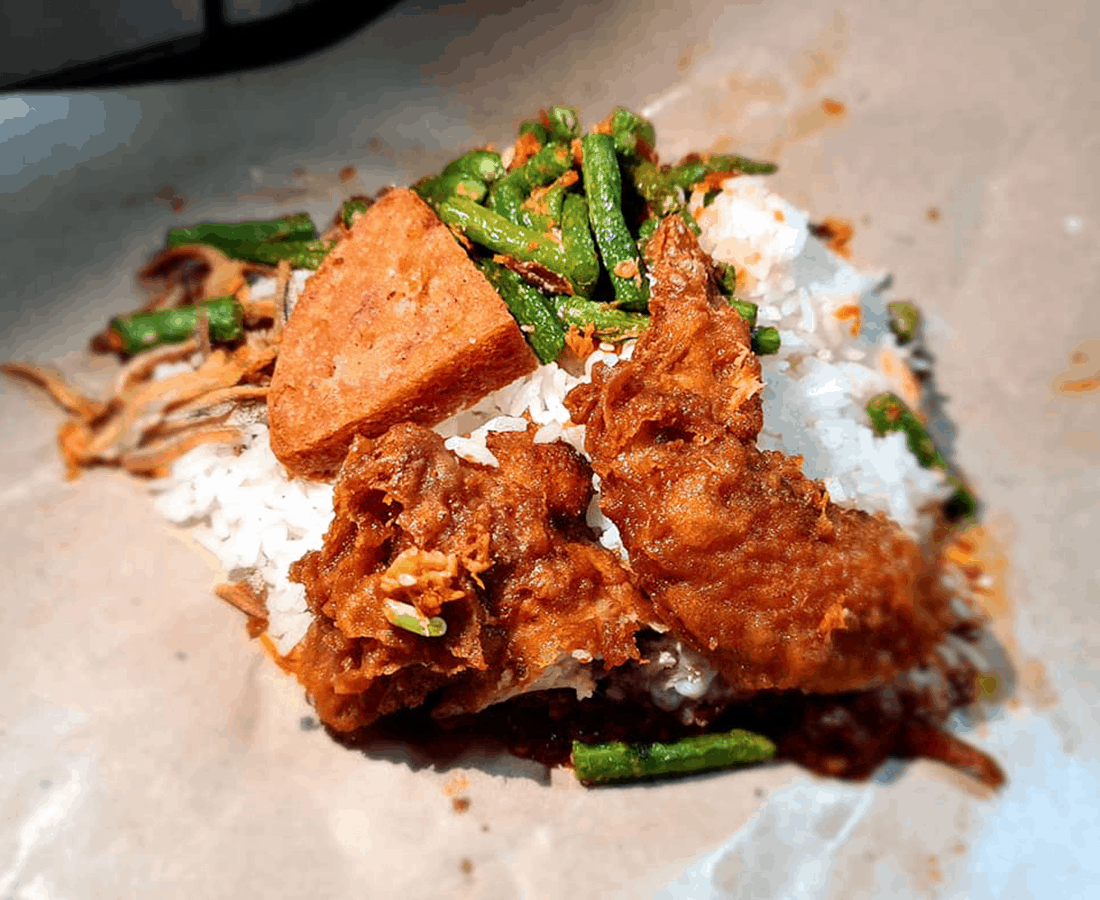 For just S$3, you'll get quite the spread of light coconut rice, homemade sambal chilli that's more on the sweet side and your choice of three side. As always, the juicy deep-fried chicken wing reigns true – Hon Ni's has just the right amount of crunch – popular choices also include the stir-fried long beans, fried egg, and especially the soft and silky-smooth otah (S$6 for five pieces).
Hon Ni Kitchen is located at 216 Bedok North St 1, Singapore 460216, p. +65 9339 9183. Open Tues-Sat 5am-1pm. 
Lawa Bintang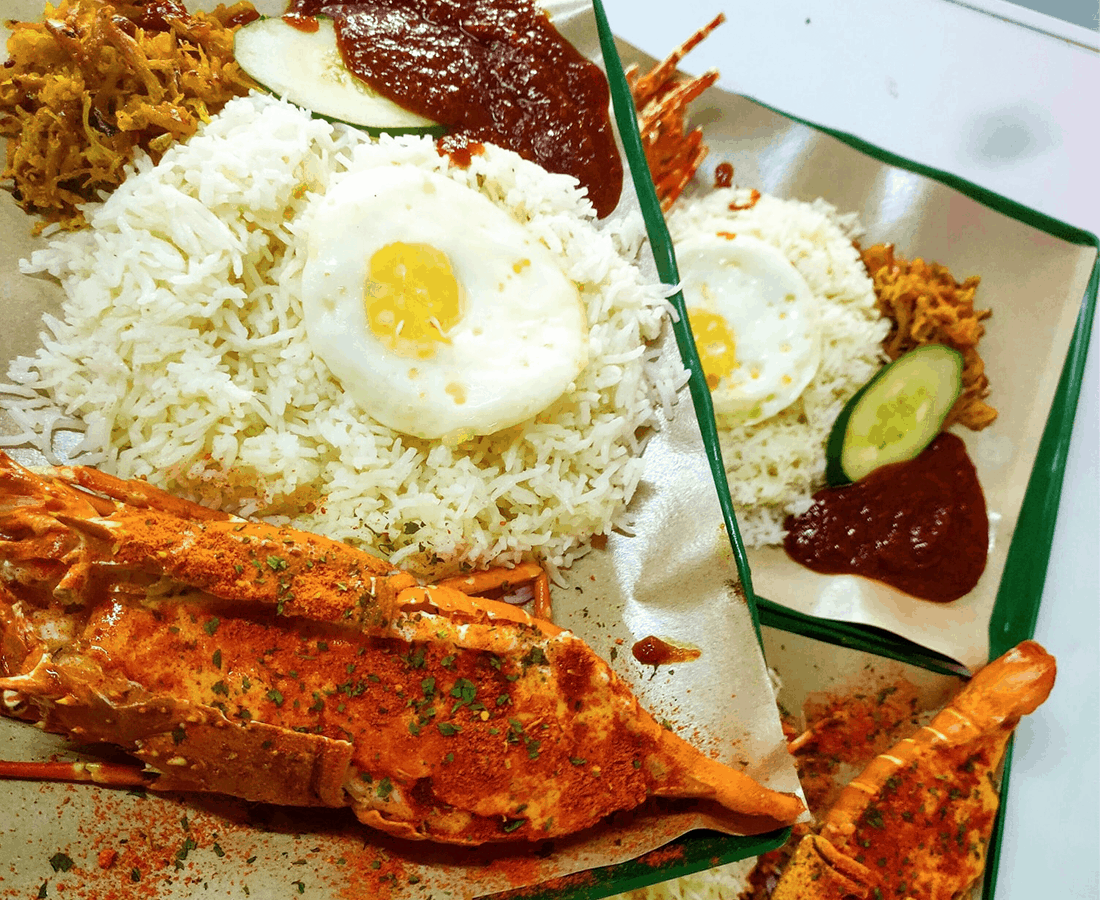 While we all love a good ol' traditional nasi lemak, Lawa Bintang takes their fusion versions up a notch. The Muslim-owned stall is known by many for their delicious and aesthetically-pleasing Lobster Nasi Lemak (S$22). The price might be a bit steep, but for a hulking, meaty crustacean covered in gooey cheese and herbs along with a mound of coconut rice, fried egg, ikan bilis and sweet sambal chilli, we say it's well-worth it. Their menu also has other unconventional side dishes such as grilled squid, smoked duck and soft-shell crab. 
Lawa Bintang is located at 9008 Tampines St 93, Tampines New Town, Singapore 528843, p. +65 9681 1073. Open Tues, Thurs, Sat 8am-2pm, Weds, Sun 8am-1pm, Fri 9am-2pm. 
No. 1 Adam's Nasi Lemak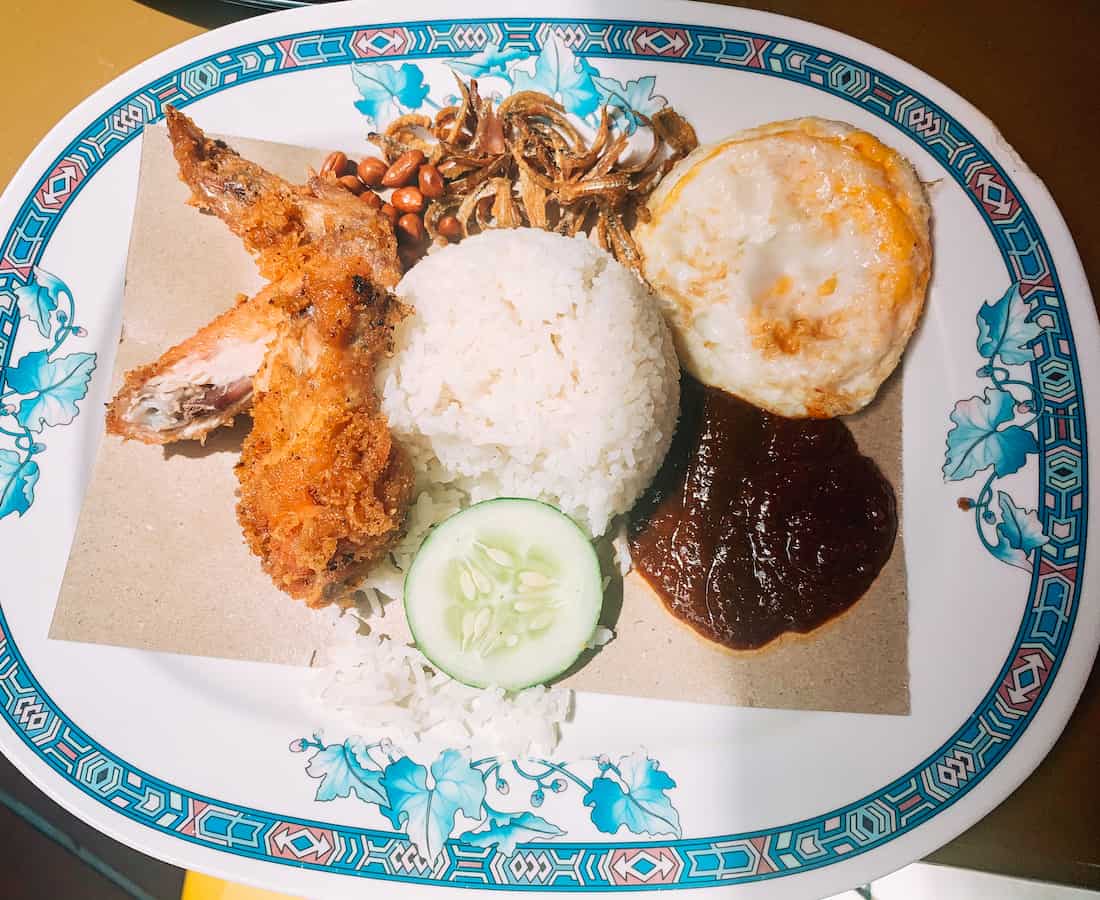 It's easy to find this stall in the little foodie hub that is Adam Road Food Centre – just follow the long queue that snakes all the way to the entrance of the multiethnic hawker centre. Their most celebrated dish has to be Adam's Special (S$5.50) that comes with flavourful mutton rendang doused in a thick and sweet gravy, best eaten when mixed with the fragrant coconut rice. The Chicken Set (S$4) also proves to be a big hit thanks to the juicy chicken and its amazingly crispy skin.
No. 1 Adam's Nasi Lemak is located at #01-01, 2 Adam Rd, Singapore 289877. Open Mon, Weds-Sun 8.30am-1pm.  
Ponggol Nasi Lemak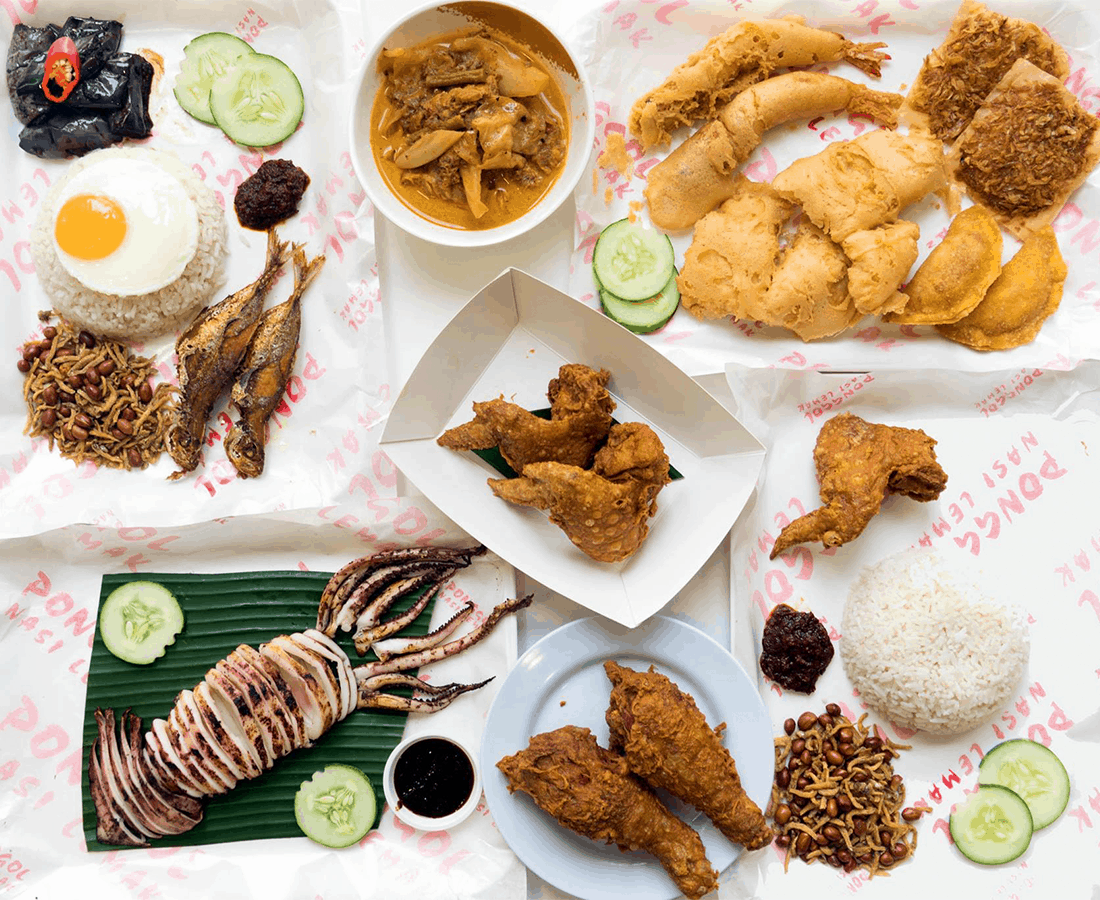 This family-run business was first established in 1979 and thanks to their years of cooking experience and tireless product research, Punggol Nasi Lemak has flourished into a chain of three outlets since. Long queues at dinner time are too be expected. The coconut rice bears hints of pandan and is the perfect pairing with popular fried goods such as chicken wings, prawn rolls and fish. Watching your calorie intake? Stock up on sambal long beans, fish cakes, otah and more from their abundance of side dishes. 
Ponggol Nasi Lemak has three outlets across Singapore. For more information on their locations and opening hours, visit their website here. 
Selera Rasa Nasi Lemak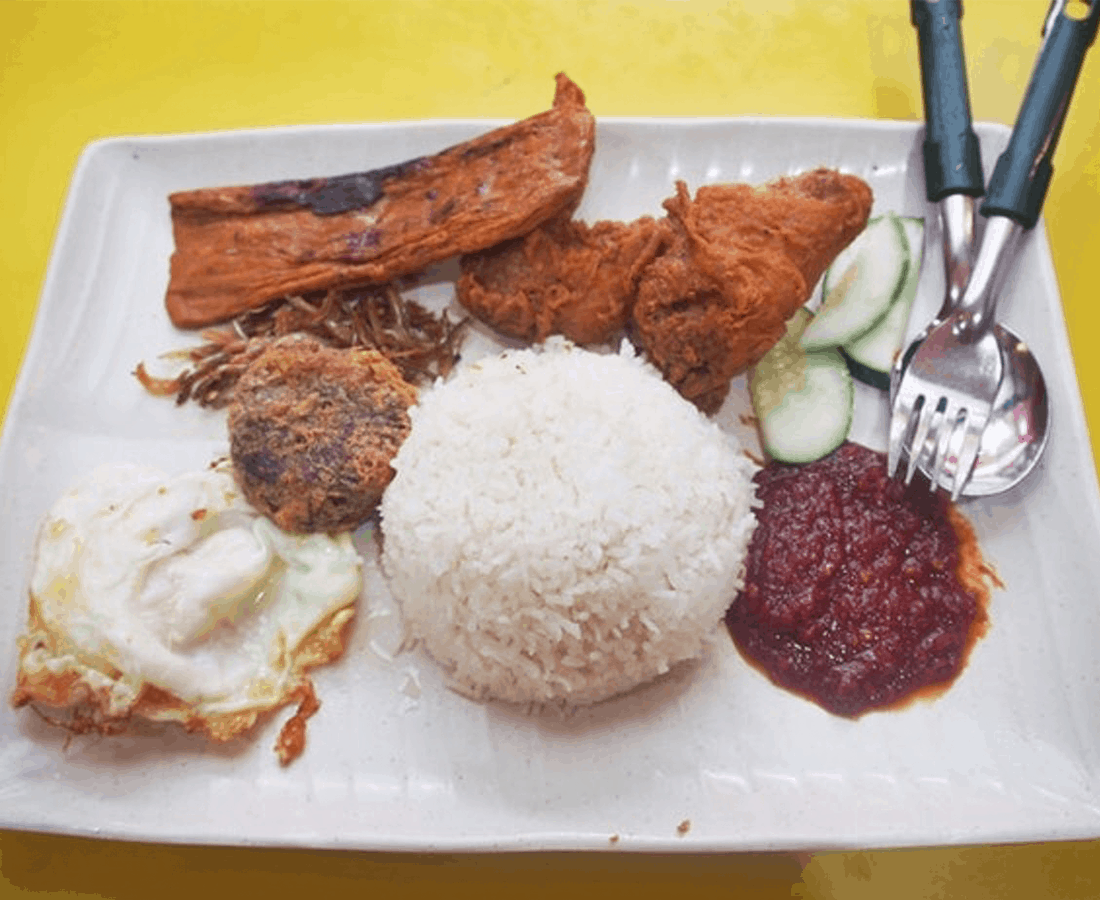 Located right next to another famous nasi lemak place in Adam Road Food Centre, Selera Rasa Nasi Lemak also boasts long lines for their hearty set meals. Keep your appetites going with the Royal Rumble (S$5.90) that comes packed with tons of deep-fried goodness including fish, a chicken wing, egg and begedil potato croquette, along with your standard ikan bilis plus otah. The rice they use swaps out the usual Jasmine rice for long-grain basmati rice, giving it a lighter, sweeter and fluffier texture.
Selera Rasa Nasi Lemak is located at #01-02, 2 Adam Rd, Singapore 289877. Open Mon-Thurs 7am-5pm, Sat-Sun 7am-3pm.
Tan Beng Otah Delights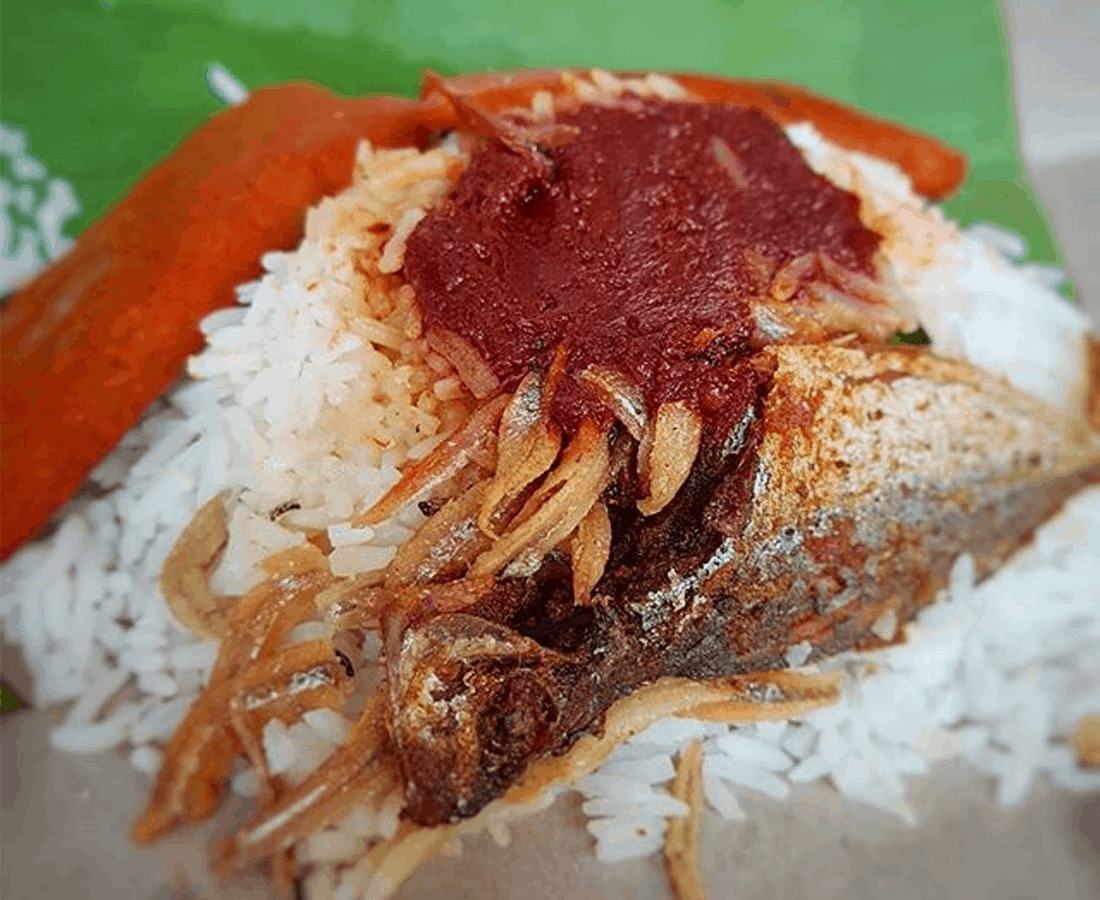 This is one for the otah diehards, and their signature handmade otah (S$1.20) tastes even better when it's included in the nasi lemak set (S$1.50). We've got the usual suspects present – from the ikan kuning, ikan bilis and peanuts to the coconut rice traditionally wrapped in banana leaves. And of course, nothing beats the spicy, piquant punch from the smooth mixture of mackerel and spices in the otah. 
Tan Beng Otah Delights is located at Old Airport Road Food Centre, #01-74, 51 Old Airport Road, Singapore 390021. Open Mon-Tue, Thurs-Fri 10am-4pm, Sat-Sun 7am-4pm. 
Yi Liu Xiang Nasi Lemak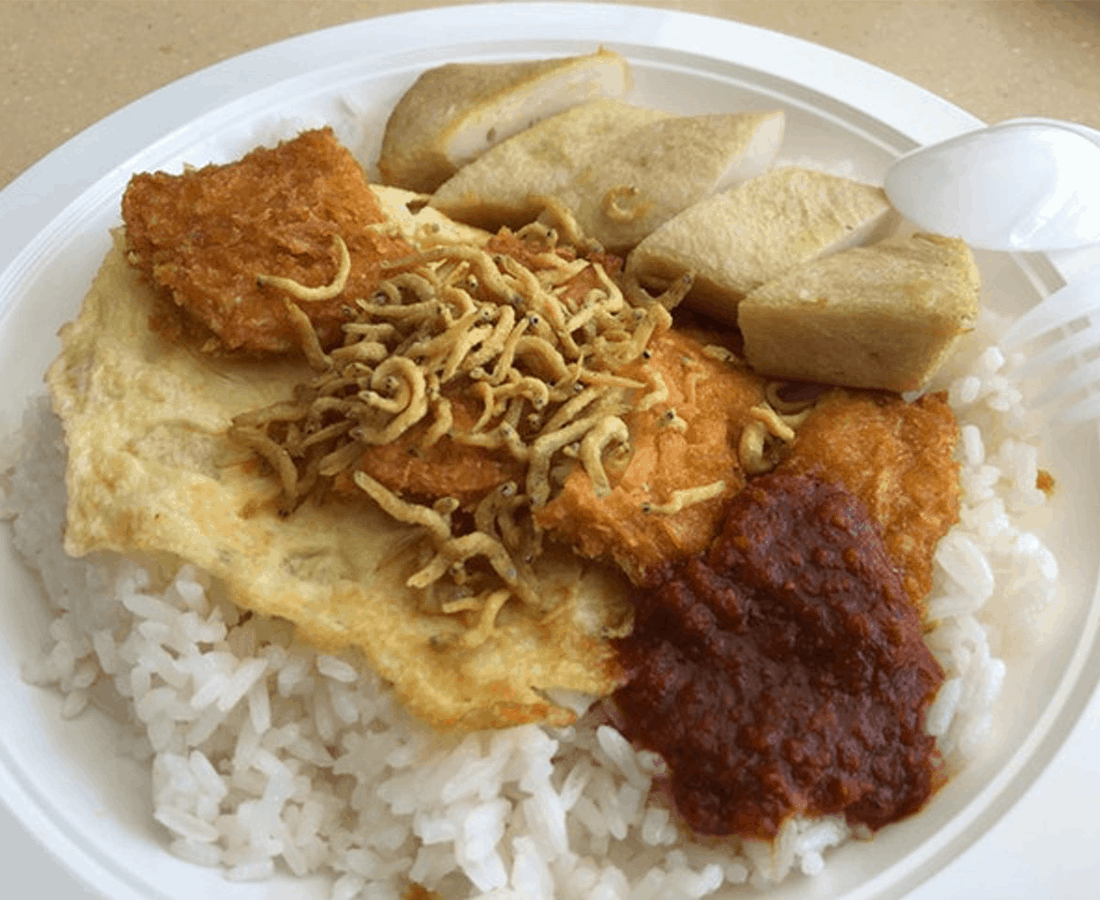 Instead of the usual chicken wings, Yi Liu Xiang Nasi Lemak is a fish-filled paradise – we're talking fried fish fillets, fishcake, otah and their best-selling ikan kuning that quickly gets snapped up before the day is out. For just S$2.50, you get a generous portion of aromatic coconut rice, tongue-tingling sambal chilli, silverfish and your choice of protein. We recommend heading down early with an armload of patience but rest assured your tummy will thank you. 
Yi Liu Xiang Nasi Lemak is located at 105 Hougang Avenue 1, #02-30, Hainanese Village, Singapore 530105. Open Tue-Wed, Fri-Sun 6:30am-12pm. 
Top Image: Ponggol Nasi Lemak