Best Restaurants for Tonkatsu in Singapore: Where to Find These Juicy Japanese Pork Cutlets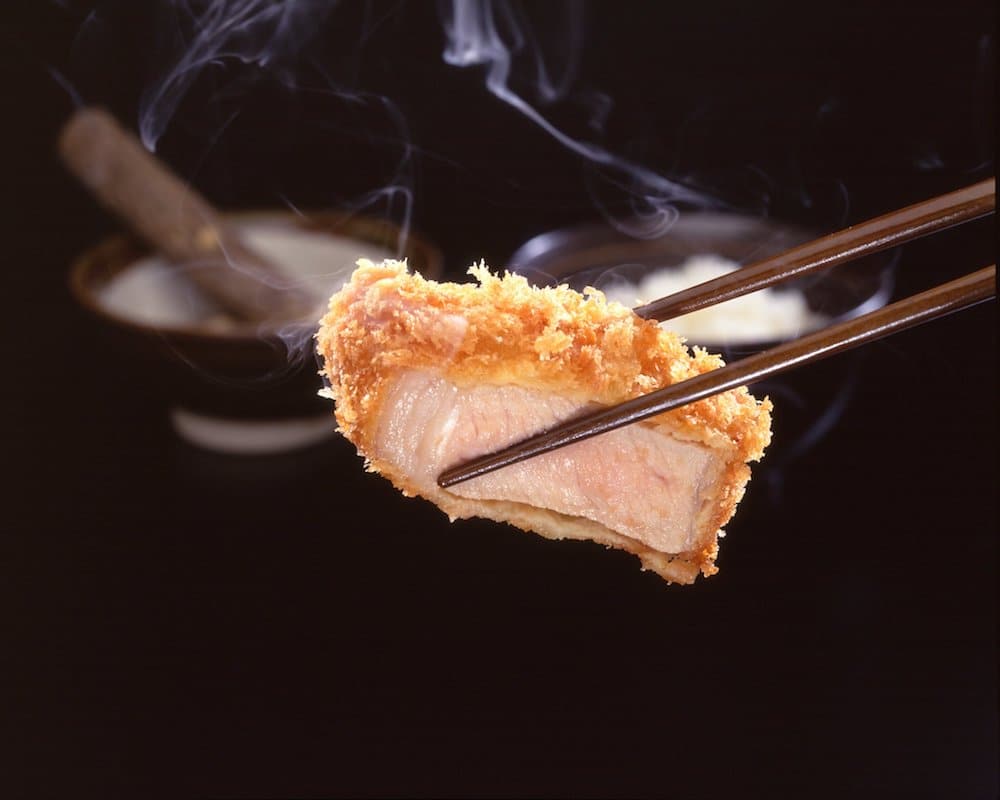 PUBLISHED July 12th, 2018 06:00 am
Like other beloved Japanese dishes such as curry and tempura, the history of tonkatsu is well charted. Originating in Japan in the 19th century as a type of yōshoku, Japanese renditions of European cuisine. Today, this deep fried pork cutlet looks and feels distinctively Japanese to most of us in Singapore, and there are no lack of places to go for a juicy portion served with a generous serve of shredded cabbage and fluffy Japanese rice. And here are our top picks:
Imakatsu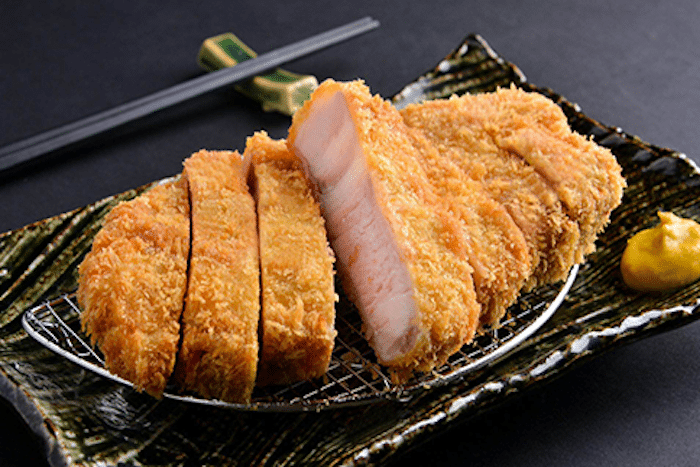 The Michelin featured Tonkatsu speciality restaurant promises the finest cuts of meat from Kagoshima, Japan, with its signature being the Premium Pork Loin Cutlet Zen ($23.80). Imakatsu's trick to tender and juicy tonkatsu is their adroit ability to deep fry at varying oil temperatures. Amongst other dishes, you may also opt for the Mentaiko Chicken Cutlet Zen ($17.80) or the Chicken Fillet Cutlet Curry ($17.80).
Imakatsu is located at Tanjong Pagar Centre and The Star Vista. See here for more information.
Ginza Kushikatsu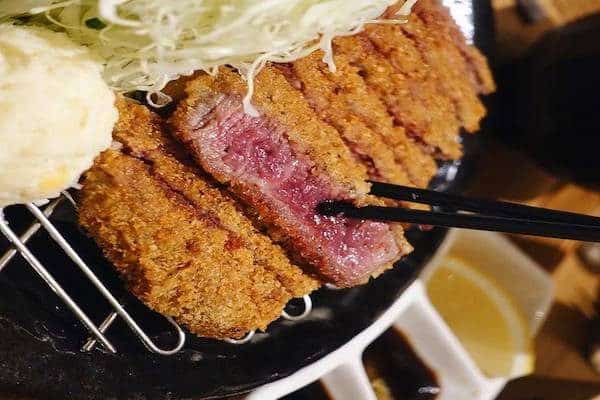 Fried for precisely 60 seconds at a temperature of 210 degrees, a crunchy, golden brown exterior emerges from this standard and invariable cooking method. In addition to tonkatsu, the main event is the Gyu-Katsu Rice Set ($24.90), fragrant rice served with an "oishii" beef cutlet. For those who want their meats to be cooked even further, the dishes sit over a heated burner which allows for your preferred doneness of the beef. The latest addition to the show is the Kushi Katsu Fondue, enables you to enjoy your Kushi-Katusu meats with a selection of sauces.
Ginza Kushikatsu is located at Paragon, 290 Orchard Rd, #B1-47, Singapore 238859, p. +65 6262 1304. Open daily 11.30am  – 10pm.
Saboten Tonkatsu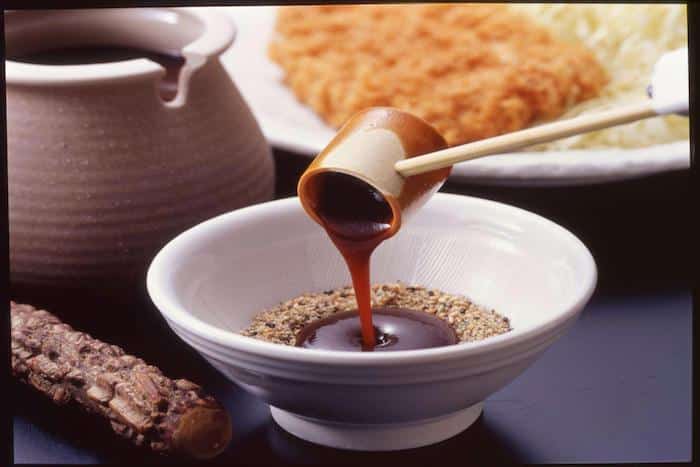 Dressed in their signature breadcumb casing, these little katsus are bursting with fresh, succulent prawns, pork and even oysters! Show appreciation to their signature Loin Katsu Gozen ($20) or check out the Fried Shrimp and Mini Tenderloin Gozen ($24) and the Fried Oyster and Loin Katsu Gozen ($25) for an enjoyable katsu variety.
Click here to see various outlets. 
Katsuya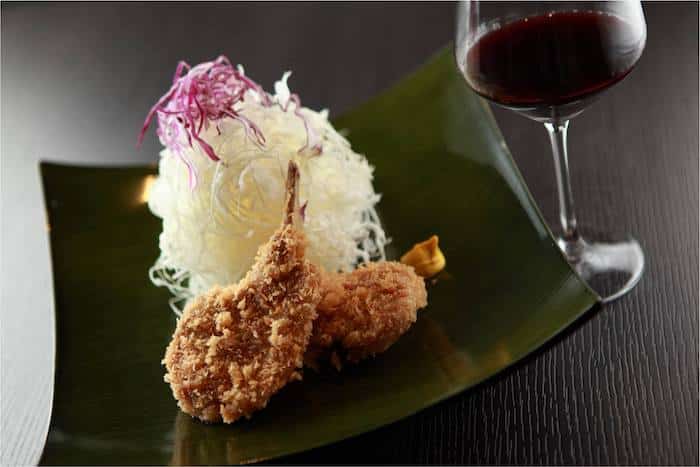 Amidst the flurry of restaurants along East Coast Road, the small dining establishment stands as one of the few tonkatsu offerings in the east side of Singapore. The warm, comforting taste of the Hire Katsu Set ($22++) and the Unagi Katsu Set ($25++) is a definite feast. Coupled with a glass of wine from the restaurant's specially curated wine list, you're all set for a good night out.
Katsuya is located at 85 East Coast Rd, #01-01, Singapore 428787, p. +65 9656 8183. Open Tue – Fri 6pm – 10pm and weekends 12pm – 3pm, 6pm – 10pm. Closed Mon.
Tampopo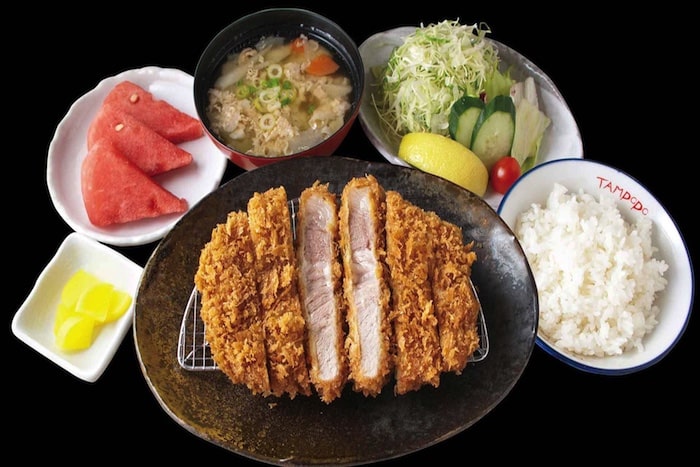 Tampopo, which means "dandelion" to the Japanese, is arguably one of the more popular restaurants with variations of the Japanese favourite, with outlets located in Clarke Quay and Orchard Road to boot. Our vote goes to Tampopo's Top Grade Black Pig Tonkatsu Set or the USA Pork Loin Tonkatsu Set.
See here for various outlets.
Tonkichi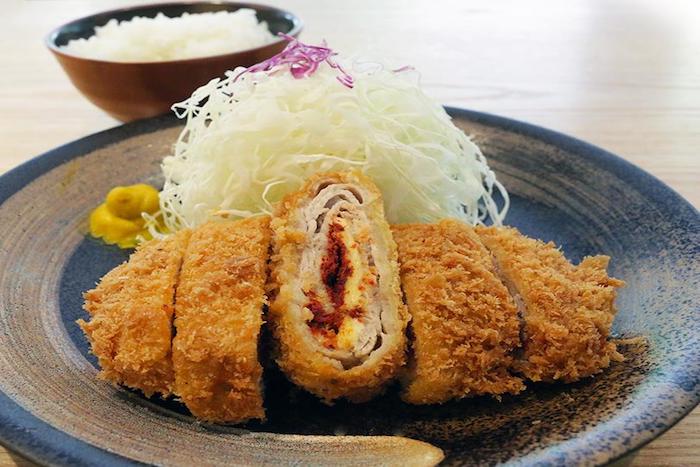 For over 20 years, the savoury pork delicacy has touched our hearts (and our tummies) through the long-standing tonkatsu restaurant, Tonkichi. Between the juiciness of the pork and melting chunks of rich cheese, a mouthful of their Cheese Kasane Katsu ($22.80) is enough to keep you going back for more.
Click here to see various outlets. 
Hajime Tonkatsu & Ramen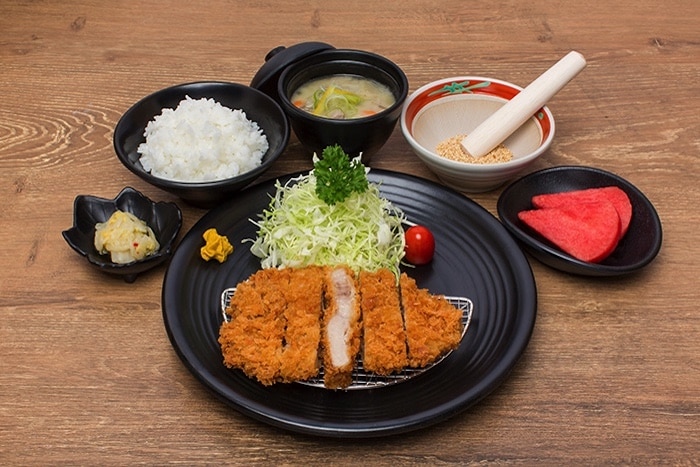 Nestled in the homely neighbourhood of Serangoon Gardens, the casual dining restaurant is much adored by those who reside in the area. Chef-Owner Tan-San's passion and dedication for his craft have become resulted in crispy tonkatsu coupled with home-made tonjiro soup, a broth simmered with Japanese pork.
Hajime Tonkatsu & Ramen is located at myVillage @ Serangoon Gardens, 1 Maju Avenue, #02-07, Singapore 556679, p. +65 6509 9952. Open Mon – Fri 11.30am – 3pm, 6pm-10pm, Sat-Sun 11.30am – 3pm, 5pm – 10pm.
Tonkatsu by Ma Maison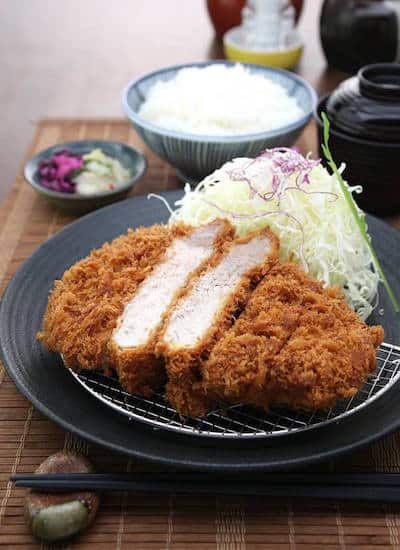 Traditionally, there are two main cuts of pork used for tonkatsu: rosu-katsu (pork loin) and hire-katsu (fillet), the former being juicer but fatty and the latter being the leaner, thus healthier version.
Ma Maison offers both; try the classic Rosu Katsu Set ($20.80++) or the Tokusen Kurobuta Ippon Hire Set ($33.80++), a special fried black pork fillet if you are feeling indulgent.
For the best of both land and sea, go for the Jumbo Prawn and Katsu Set – Rosu or Hire ($30.80++).
Ma Maison Tonkatsu (Capitol Piazza) is located at 13 Stamford Rd, #B2-51, Singapore 178905, p. +65 6384 6211. Open daily 11.30am – 10pm.
Top image: Saboten Tonkatsu