Not Quite K-Pop: The Rise of K-Performance in Seoul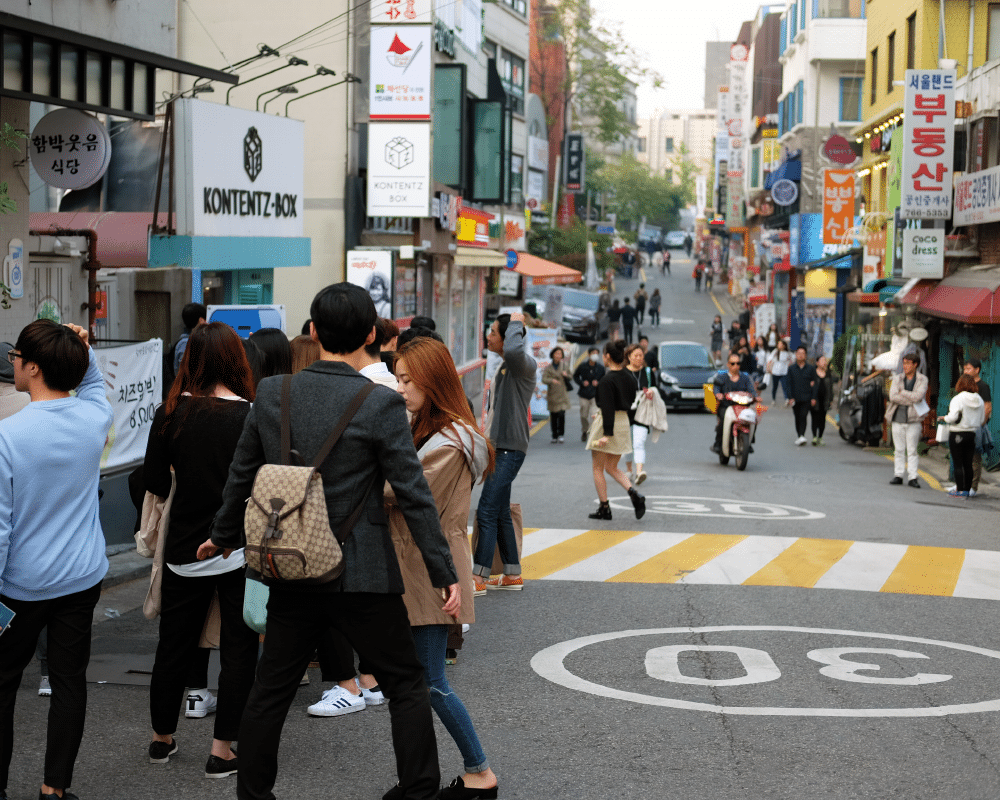 PUBLISHED October 26th, 2016 07:00 am | UPDATED March 26th, 2019 12:28 pm
There's no denying that South Korea has become one of the world's coolest brands. Here in Singapore, teens and adults alike are irrevocably taken with hallyu (the Korean wave) – take a walk down our shopping districts and you'll hear catchy tunes from 2NE1 and Bangtan Boys, better known as BTS, blasting out from stores. Step on public transport, and almost immediately you'll spot someone watching a Korean drama on their mobile device.
For those who've never set foot into the East Asian nation, it may be difficult to imagine that there's much more on offer. Bibimbap and kimchi aside, visitors can experience the dynamic and vivacious culture of Korea through a large array of performances, from traditional productions and fusion gugak (Korean classical music) to B-boying and even Korean martial arts, the history of which can be traced back to the prehistoric era.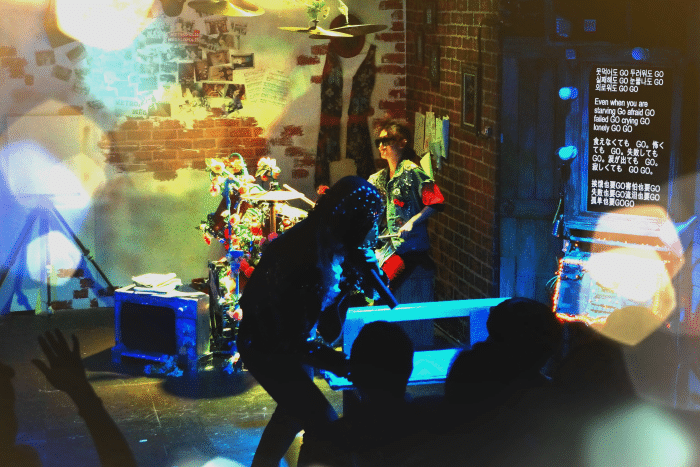 These performances encompass different genres like musicals and non-verbal performances, sometimes overlapping and converging. In the end, the one thing that unites them together is the intangible spirit and passion of the Korean people.
It's time for K-Pop and K-Drama to take a step back, for there's now another reason to visit the Land of the Morning Calm: K-Performance.
The K-Performance Scene in Seoul
With a population of over 10 million, Seoul is a fascinating melting pot of ancient traditions and modern technology. More than just its plethora of streetwear labels and vibrant nightlife, the city possesses an ever-growing K-Performance scene. On Daehangno (Daehak-ro, Jongno-gu), nicknamed University Street for its abundance of schools in the neighbourhood, there are some 60 small theatres that hosts shows, events, and festivals on a daily basis. On any given day, you'll find thousands gathered around the center of Daehangno, Marronnier Park, for free live acts and dance performances.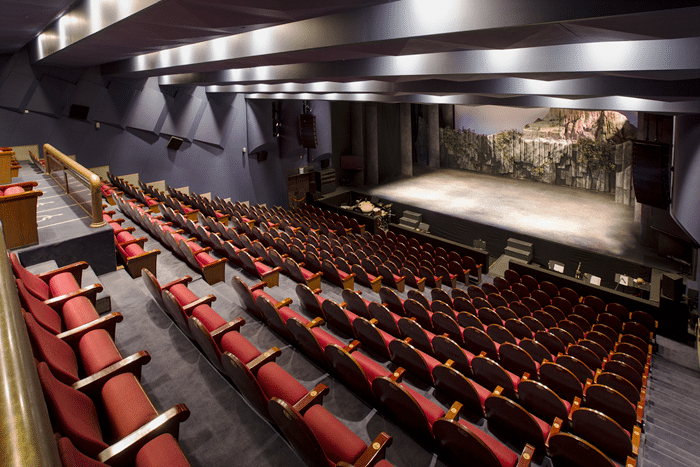 A short distance away in downtown Seoul's City Hall is the famed Jeongdong Theatre (43 Jeongdong-gil, Jung-gu), a traditional performing arts center dedicated to reinterpretation the fundamental values of Korean heritage into the modern day. Think shows like a samul nori (farmer's music using four percussion instruments) or gayageum (traditional string instrument) performance every night, depending on the performance season.
Other major K-Performance venues include the Sejong Performing Arts Center (81-3 Sejongro, Jongno-gu) – known for hosting ballet, dance, opera, and classical music concerts –, Arko Arts Theater (17, Daehak-ro 10-gil, Jongno-gu) for its support of small theatre groups, and the massive Seoul Arts Centre. We'd love to list them all, but there's well over a 100.
Popular K-Performance Shows To Catch
Ever told that you were too old to have dreams? Definitely not in Grandpa Is A Superstar, the story of a youthful grandfather who wants to be a superstar. His daughter sends him to Tuning World, a failing company which changes anything customers want, to be 'fixed' and to throw away his vain ideas. The company agrees of course, because who wouldn't say no to one billion won? As the struggle to stay afloat comes into conflict with the desire to help grandpa, chaos ensues and he disappears. A brilliant blend of exhilarating music and dance that bears witness the struggles of the classic Korean dream.
Venue: Maronie Small Theater, 50 Dongsung-gil, Jongno-gu, Seoul
Until: 31 December 2016
Admission: 40,000 Won
Korean non-verbal performances are great for those who don't understand the language; no subtitles needed either! Instead, experience the making of bibimbap (rice mixed with vegetables and beef) through beat-boxing, a cappella, B-boying, martial arts, and even stunning acrobatics. The premise: two rival sous chef compete in a cook-off to earn the title of 'the best bibimbap', and their dishes will be judged by a random audience member. Who walks off and who stays in the kitchen to carry on the legacy of the best bibimbap?
Venue: Bibap Theatre, 386, Samil-daero, Jongno-gu, Seoul
Until: Open Run
Admission: 24,000 Won
Originating from the popular 2010 K-drama King of Baking, Kim Tak Goo, the Pang Show is a hands-on variety performance lets you participate in the baking of your own pang (bread)! Afterwards, board a small cruise ship with your fellow audience and enjoy a hilarious night of drumming, B-boying, dance, acrobatics, and comic acting, before heading out to witness the splendid night view along the Han River. Don't forget to collect your warm and freshly-baked pang upon docking!
Venue: Terminal 1, E-Land Cruise, Yeouido, Seoul
Until: 31 December 2016 
Admission: 38,000 Won
A traditional performance that melds all ancient Korean art forms including dance, martial arts, swordsmanship, play, and music, all in one stage, You'll is based on classical novels and tells the tale of King Baek Mir and his daughter Choa who live in Mirinae, the world of lights. During a joyous feast, they are attacked by the King of Darkness Masin.  Baek Mir dies, thus turning the world to darkness. In the midst of dark and rainy days, several citizens of Mirinae hatch a plan to rescue their nation, but unbeknownst to them they are being watched by Masin's sorcerers. Who will prevail?
Venue: Jeongdong Theatre, 43, Jeongdong-gil, Jung-gu, Seoul
Until: Open Run
Admission: 40,000 Won
Yet another spectacular non-verbal action comedy performance, FIREMAN incorporates elements of parkour, martial arts, dance, acrobatics, and rib-tickling antics. Young trainees with unique personalities go through a journey of strenuous and harsh training in their ambitions of becoming firemen, highlighting the dangers that firefighters go through to prepare for life-saving situations. Expect plenty of audience interaction, dramatic action, and fun, as well as simple first-aid information that you can use in case of an emergency.
Venue: First Fire Cecil Theater, 3-7 Jeong-dong, Jung-gu, Seoul
Until: Open Run
Admission: 20,000 Won
What Else To See
When in Seoul, don't miss out on these other amazing cultural venues: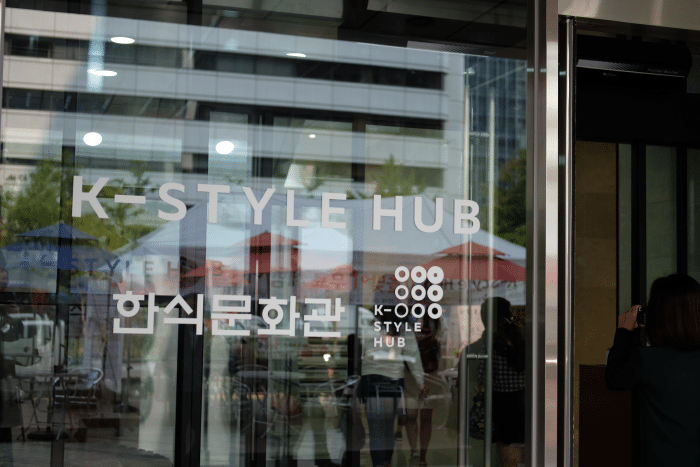 K-Style Hub (40 Cheonggyecheon-ro, Jung-gu) – the K-Style Hub building has all the information to meet your needs, including a tourist information center, a hallyu experience, hansik (traditional Korean cuisine) exhibition, hologram experience hall, complimentary medical tourism facilities, and more. Learn about Korean culture here by participating in the workshops and classes.
Bukchon Hanok Village (36, Gyedong-gil, Jongno-gu) – A wealthy residential area with a long history, Bukchon holds not just the traditional-style houses in Seoul, but is also home to museums, modern cafes, and art galleries. Check out the early 20th-century hanok mansion Baek In-Je House (featured in the hit 2015 movie Assassination), representing the elegance of South Korea's bourgeois in the early days.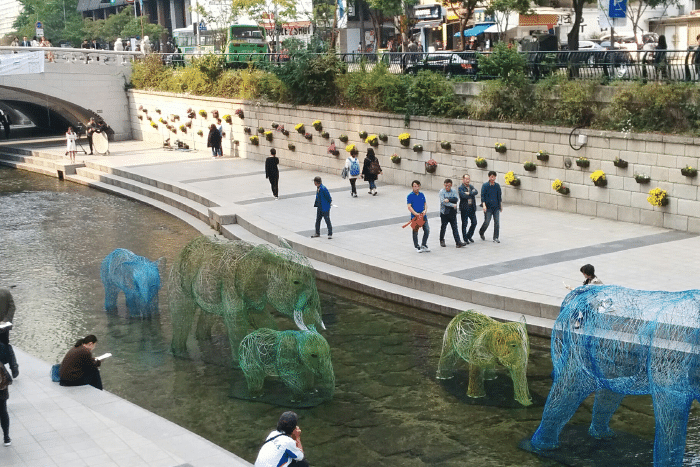 Cheongyecheon Stream (Cheongyecheon-no, Jung-gu) – Before the city's beautification project in 2005, this stream – an offshoot from the Han River – was just a neglected waterway ignored by residents. Now, it's been transformed into a beautiful space replete with cascading fountains, art installations, walkways, and gorgeous light displays. Take a leisurely stroll and see more than 20 amazing bridges that cross the stream, each distinct in design.
Gyeongbokgung Palace (161 Sajik-ro, Jongno-gu) – A trip to Seoul isn't complete without a visit to Gyeongbokgung, one of the Five Grand Palaces back in the Chosun dynasty. Once destroyed by fire during the Imjin War, all the buildings were later restored, and still contains the represantative Gyeonghoeru Pavilion, Hyangwonjeong Pond, and sculptures of Geunjeongjeon. If you're lucky, you might get to witness the Changing of Guard ceremony outside the main entrance.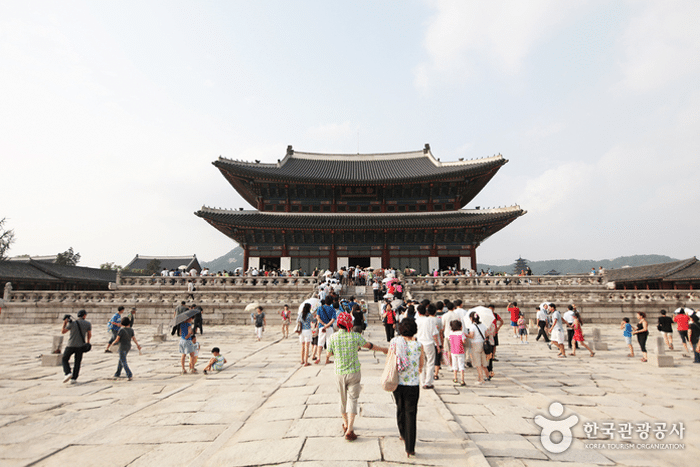 For more information on Korean performance tourism, up-to-date information on ongoing performances, and reservations, check out K-Performance.
This post was made possible by Korea Tourism Organization (Singapore).