Late Night Desserts in Singapore: Where to Go For Sweet Treats After-Hours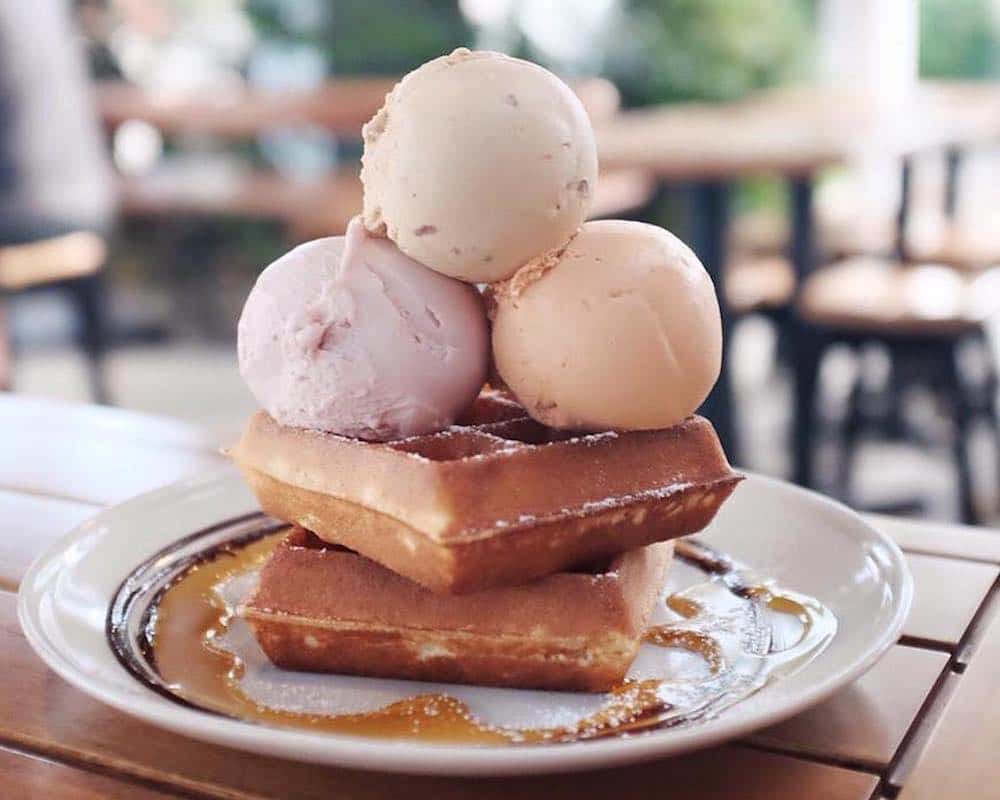 PUBLISHED August 16th, 2017 06:15 am | UPDATED September 12th, 2017 01:59 pm
Maybe it's the middle of the week, and you need something sweet to perk you up after after a really exhausting day. Or maybe you're out during the weekend, and upon stumbling out of your favourite bar, you're hit with a serious case of munchies (and it's an overwhelming desire for waffles).
Well, this is where you whip out our ever-handy guide to dessert spots in Singapore that open past 10pm to satiate all your sweet tooth cravings at the most ungodly of hours.
Western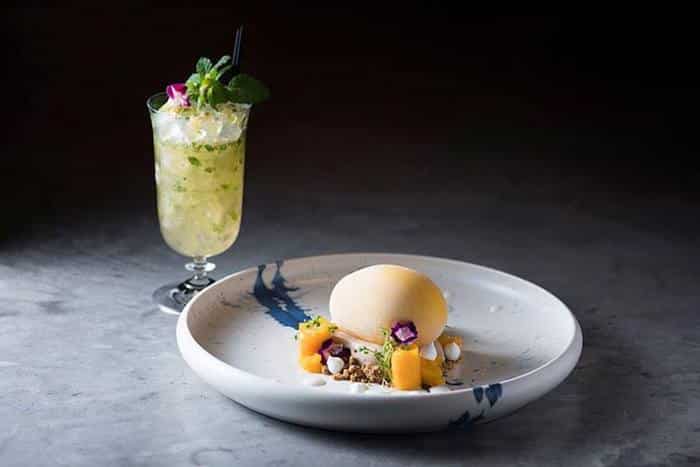 Run by famed pastry chef Janice Wong, we know we can trust 2am: dessertbar to treat us right when we're craving sweets in the middle of the night. You can't go wrong with the classic Cheesecake ($17), which is infused with baileys, blanketed by passionfruit and malt ice cream, or the contemporary Shades of Green ($19), which features a pistachio sponge cake adorned with coco mouse and pandan ice cream. If you're feeling indulgent, desserts here are also paired with spirits, wine, and cocktails, turning your visit into an absolutely divine experience.
Address: 21A Lorong Liput, Holland Village, Singapore 277733
Opening Hours: Tuesday – Friday: 3pm – 2am, Saturday –Sunday: 2pm– 2am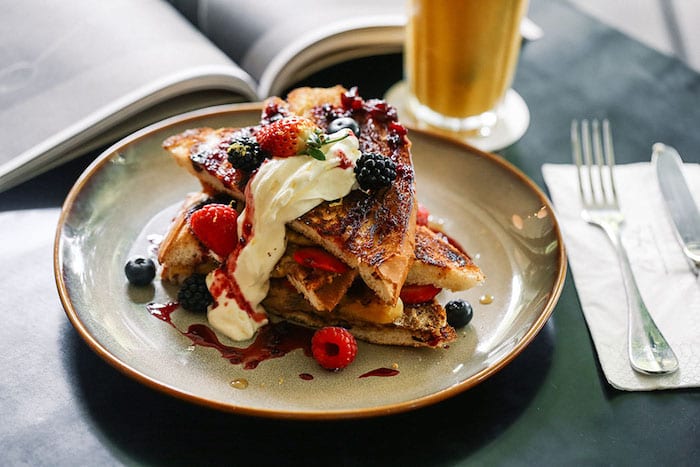 Nestled in the verdant and cosy surroundings of Dempsey Hill, the iconic P.S Café is well loved for their wide selections of delectable brunch, lunch, dinner, and dessert offerings. Our favourite dessert picks include the legendary Stick Date Pudding, luscious Giant Salted Caramel Profiteroles, and zesty Florida Key Lime Pie.
Address: 28B Harding Rd
Opening Hours: Sunday – Thursday : 8.00am – 11.00pm, Friday, Saturday & PH : 8.00am – 1.00am, Eve of PH : Open till 1.00am (Last food order at 10.30pm, desserts at 12.00am)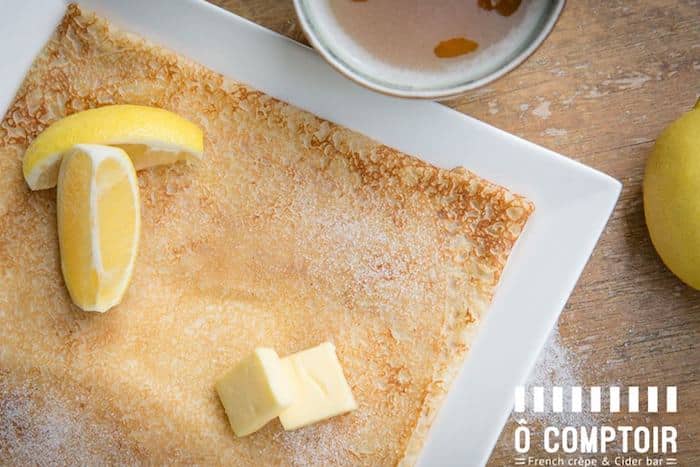 Ô Comptoir's selection of sweet Crêpe is bound to satiate any midnight craving. Choose from their decadent Coco Chanel Crêpe with pears, chocolate, and Chantilly cream; Classic Crêpe with butter, sugar, and lemon; or their rich Nutella Roll Crêpes, which conveniently come as sharing portions. Better still, have a glass of French wine with it.
Address: 79 Circular Road, Singapore 049433
Opening Hours: Monday-Thursday: 11am – 1am, Friday-Saturday: 11am – 2am, Sunday: 10am-10pm
Serving freshly made Belgian waffles with handcrafted ice cream, heavenly cakes, and innovative seasonal desserts; Sunday Folks is every sweet tooth's dream. Loyal customers swear by the delectable Sea Salt Gula Melaka soft serve, aromatic Earl Grey with Lavender soft serve, and the delicate yet tart Tokyo Yuzu Cheesecake, so there are plenty of options for your next midnight munch.

Address: 44 Jalan Merah Saga, Chip Bee Gardens #01-52
Opening Hours: Tuesday-Thursday: 1pm – 10pm, Friday: 1pm -11pm, Saturday: 12pm-11pm, Sunday: 12pm – 10pm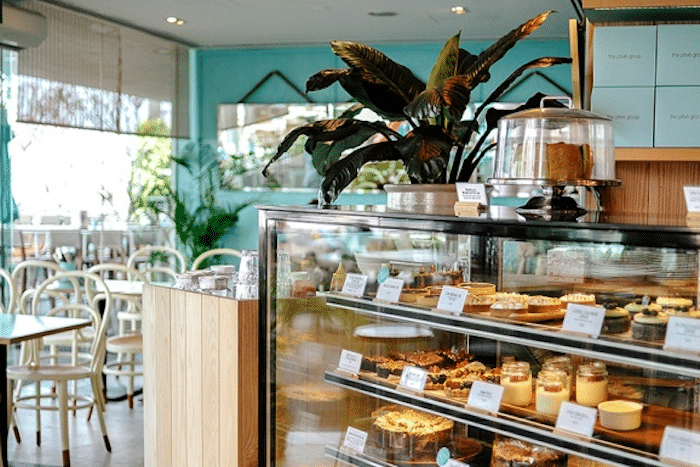 All the sweet treats you've been craving can be found down at the waterfront, with Prive's Keppel café boasting an impressive line up of desserts, cakes, tarts, milkshakes, and sweet pots. Chocolate lovers can opt for the Oreo Mud Pie ($12) that's topped with Valrhona chocolate sauce and a swirl of affogato ice cream or the Chocolate, Nuts and Salted Caramel Cake ($8/slice). The Cookies and Ice Cream Tower ($23) sounds like an absolute dream, featuring a mound of giant chocolate chip cookies, vanilla ice cream, hokey pokey ice cream, chocolate ice cream, burnt meringue, honeycomb, and caramel popcorn. Looking for something lighter? Then the Pandan Gula Melaka Chiffon Cake ($6/slice) or the Fresh Fruit Salad ($10) will definitely hit the spot.

Address: Marina at Keppel Bay, 2 Keppel Bay Vista
Opening Hours: Monday-Friday: 9am – 12am, Saturday-Sunday: 8am-12am
Ice Cream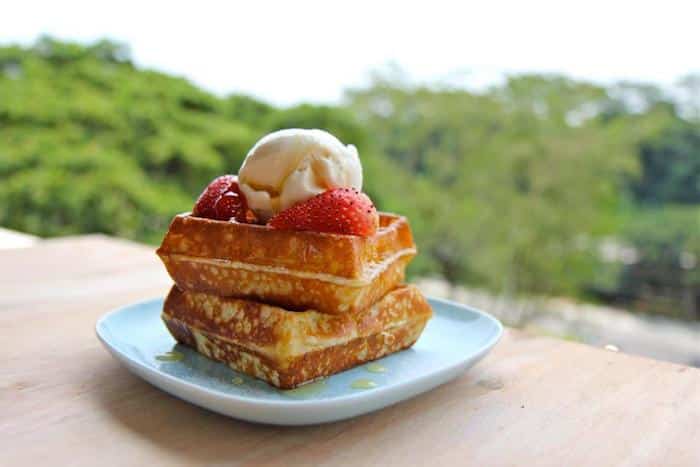 Probably one of our favourite ice cream outlets ever, Creamier is well-loved for their wide array of fantastical flavours, such as Sea Salt Gula Melaka, Thai Milk Tea, and Mango Passionfruit Sorbet. What's even more amazing is that each batch of ice cream is lovingly churned by hand – ensuring that you get nothing but the tastiest ice cream with the most luxurious of textures. The only thing better, we say, is having a scoop with their perfectly crisp Belgian waffles on a sultry afternoon.
Address:Blk 128 Toa Payoh Lorong 1, #01-835 and 5A Lock Road
Opening Hours: Tuesday – Thursday: 12:00 pm – 10:00 pm, Friday – Saturday: 12pm – 11pm, Sunday: 12:00 pm – 10:00 pm. Closed on Mondays
Local ice cream stronghold Udders is famous for their unique flavours like Mao Shang Wang Durian, Horlicks, Orange Chocolate Bitters, and their potent alcoholic flavours like Baileys and Lychee Martini. To celebrate National Day this year, Udders has released its exclusive Ondeh Ondeh dessert, which features a delightful Salted Gula Melaka ice cream topped with bouncy ondeh ondeh balls. Definitely a must-try for all those who adore our local flavours. Additionally, Udders have recently released outlet exclusive flavours, such as Orchid Extravaganza (Vanilla and Orchid) that's only available at the Gardens by the Bay Conservatory Scoop Shop.
Udders has multiple branches, so all location information and opening hours for each outlet can be found here.
Milk and Honey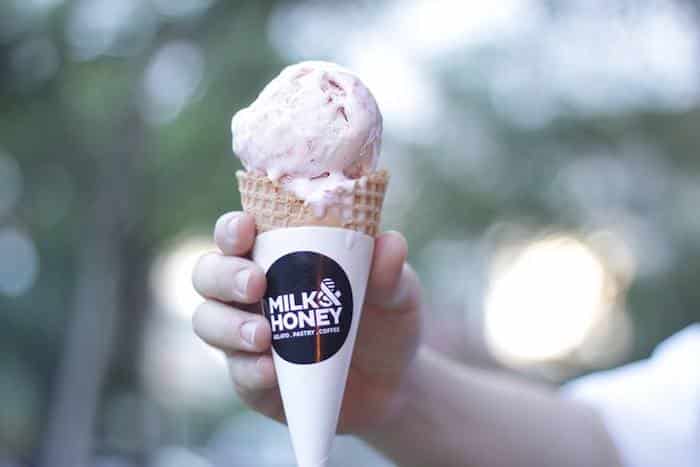 This friendly neighbourhood dessert café is beloved by nearby residents for their crisp waffles, rich gelato, and unique gelato cakes. The Melon, Blackberry, White Peach flavours will be perfect for who love something more refreshing, whereas the Cookie Monster and Specaloos flavours are sure to satiate those who enjoy more a something more indulgent.
Address: Block 86, Bedok North Street, #01-179, Singapore 460086
Opening Hours: Sunday – Thursday: 12pm – 12 am, Friday – Saturday: 12pm – 1am.
Another place to hit after hours if mix-in ice cream is your choice of poison; LICK boasts a variety of home-made flavours such as D24 Durian, Wild Strawberry, and Salted Peanut Butter. With marshmallows, honey stars and gummy bears on their line up of mix-ins, ice cream at LICK is bound to satisfy the child in everyone.
Address: 258 Tanjong Katong Road, Singapore 425936
Operating Hours: Monday – Thursday: 1pm – 11pm, Friday: 1pm – 12am, Saturday: 12:30pm – 12am, Sunday: 12:30pm – 11pm.
We love the atypical flavours like Horlicks Tim Tam, and Yuzu Ginger at Salted Caramel. What we love even more is that their frozen treats are made using natural ingredients, and free of preservatives!
Address: 246F Upper Thomson Road S574370
Operating Hours: Sunday – Thursday: 12pm – 2:30am, Eve of Public Holidays, Friday – Saturday: 12pm – 2am
Local Desserts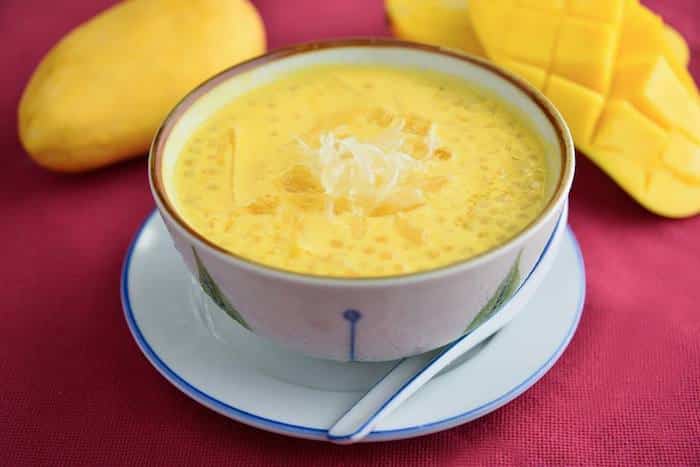 Ah Chew Dessert boasts a wide array of traditional Chinese dessert – whether you're craving double boiled soup dessert, fresh milk steamed egg, durian sago, or anything hashima, Ah Chew's bound to have it on their menu.
Address: 1 Liang Seah Street, #01-10/11 Liang Seah Place, S 189022
Operating Hours: Friday: 12:30pm-12:30am, Saturday: 1:30pm – 12:30am
One of the most satisfying things to do is plunge our spoons into silky smooth tau huey (soya beancurd dessert), especially post drinking sessions, so kudos to Yong He Eating House enabling us to live out this reality 24/7.
Address: 458 Geylang Road, Lorong 24A, Singapore 389417
Operating Hours: Open 24 hours daily
With over 40 years of selling beancurd, you know Rochor Beancurd House is doing something right. We can't wait to hit them up for some crispy durian rolls, fried you tiao (dough fritters), and beancurd with glutinous rice balls the next time we're out late.
Address: 745 Geylang Road S389653 (Lorong 39)
Opening Hours: 24 hours daily
A Singaporean dessert stall offering chendol with top grade gula melaka (aptly named Power Chendol), Penang ice kachang, and red bean grass jelly drink? Count us in!
Address: Blk 6 Jalan Bukit Merah, #01-20 ABC Brickworks Market/Food Centre S 150006
Opening Hours: 24 Hours Daily
Serving durian shaved ice with D24 durian, mango snow-ice, mango sago with pomelo, and sesame paste with tang yuan, Dessert First is a must-visit for those who keep traditional and local desserts close to their hearts.
Address: 8 Liang Seah Street #01-04
Operating Hours: Monday – Thurday 4pm-1am, Friday 4pm-2am, Saturday 1pm-2am, Sunday 1pm-1am
Fusion
While most of us know this Duxton Street eatery for their trendy mod-Sin cuisine, Xiao Ya Tou makes our last night desserts list for its decadent renditions of local sweets. The decadent Coconut Tau Huay ($6) features gingery nut ice cream alongside tapioca pearls, and a salted butter cookie crumble, and the Pineapple Shortcake ($7) is topped with pineapple compote, cirtrus curd, and honey ice cream – making them completely irresistible when you're craving something a little more exotic.

Address: 6 Duxton Hill
Opening Hours: Monday: 12pm – 11pm, Friday: 12pm – 12am, Saturday: 10am – 12am, Sunday: 10am-5pm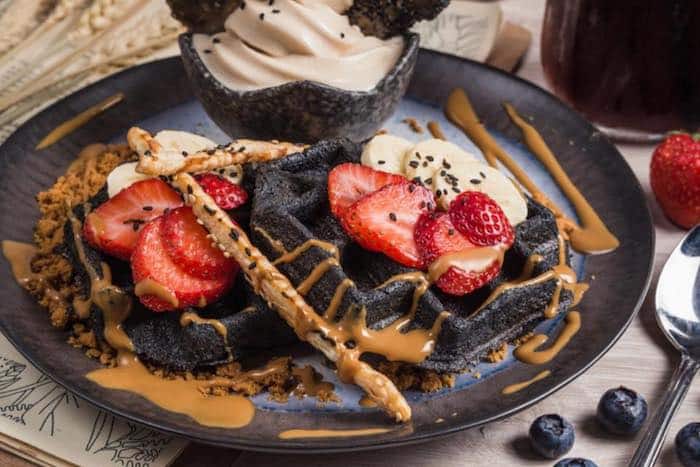 Opened by the owners of Sogurt, KARA is the froyo joint's new, millennial incarnation. KARA ticks all the right boxes with their Charcoal Sesame Mochi Waffles topped with soft serve of choice (we say go for the Lavender Maple) house-baked sesame brittle and sesame puff sticks, fresh fruits and lotus crumble drizzled with Speculoos sauce. Froyo fans will rejoice, as KARA still serves up the same frozen yoghurt from Sogurt's heyday.

Address: 617 Bukit Timah Road
Opening Hours: Monday-Friday: 11am-10:30pm, Saturday: 10:30am-11pm, Sunday: 10:30am – 11:30pm