OmniMeat Luncheon Taste Test: The World's First Plant-Based Luncheon Meat Is Now in Singapore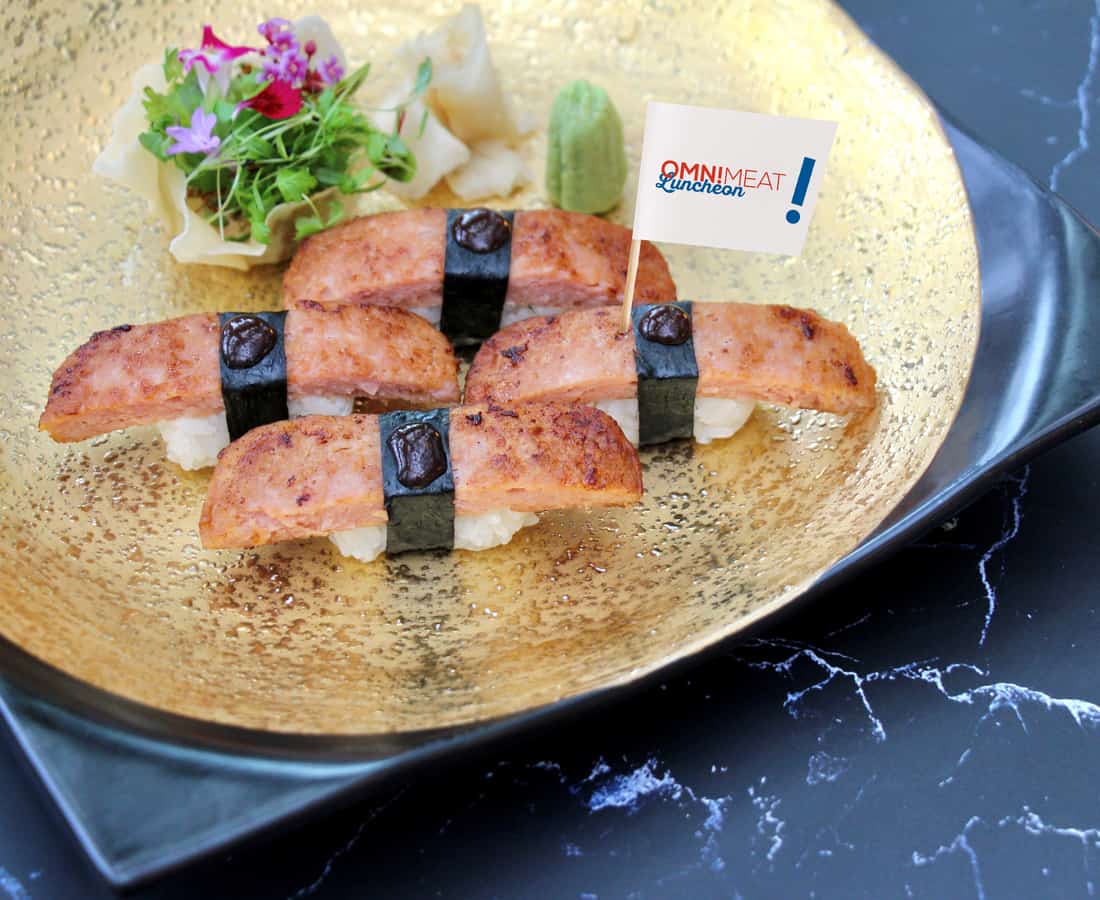 PUBLISHED January 4th, 2021 04:30 am
From Impossible Foods' beefy patties to Quorn's vegan fillets, the once-niche meatless meat market is stuffed with alternatives these days. Given that these brands hail largely from the US or UK, though, it's no surprise their products are designed for Western diets – taco crumbles, fish fingers, and of course, endless burger variations. But what about proteins that'll play well in Asian dishes?
Enter OmniFood, a Hong Kong-based startup fashioning meat alternatives for Asian tastes. Created by social venture group Green Monday, the brand rolled out their flagship OmniPork in 2018 – a soy-based substitute that quickly found its way into Chinese staples like sweet-and-sour pork and xiao long bao. Their latest brainwave, which launched in Hong Kong this May and reached Singapore's shores last month, is OmniMeat Luncheon – the world's first plant-based luncheon meat.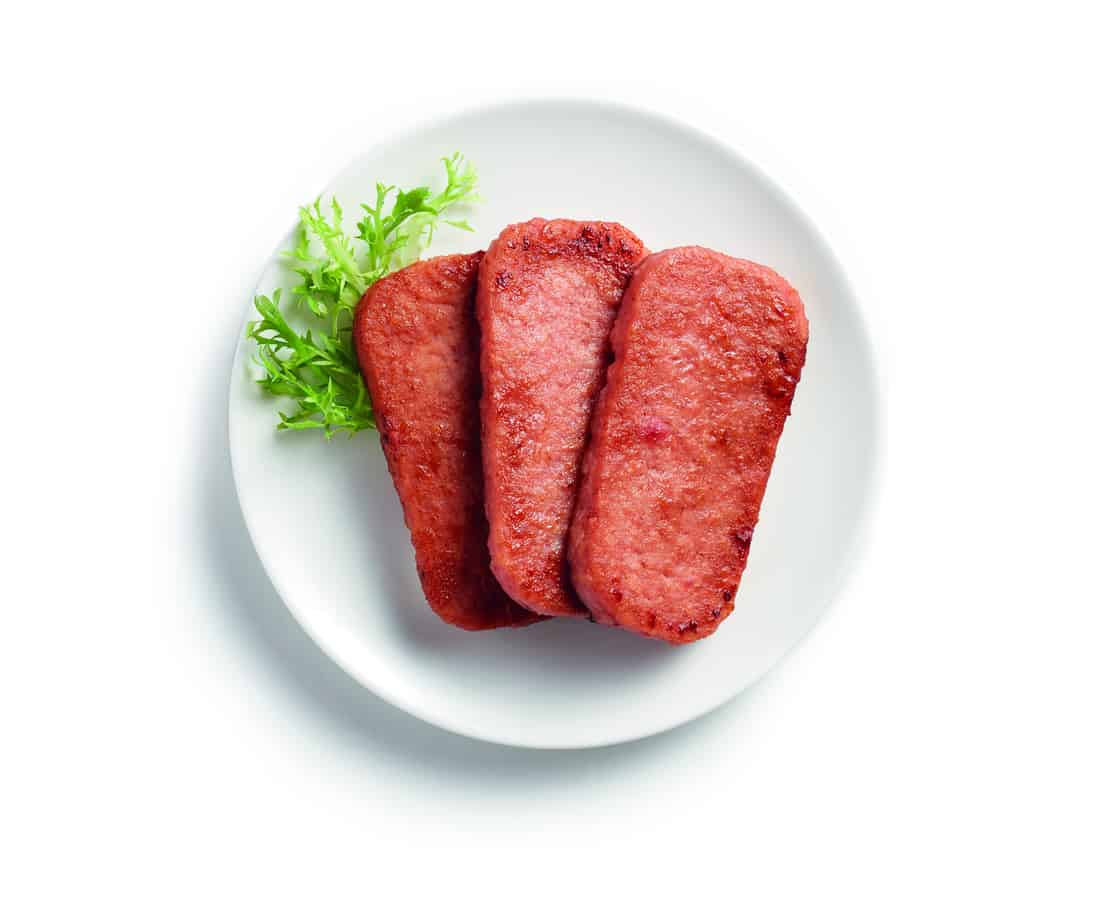 Made with non-GMO soybean and wheat, OmniMeat Luncheon has a huge health edge over its canned counterparts. It's touted as cholesterol-free, zero-MSG, and free of added hormones – compared to the processed, preservative-packed stuff we Asians know and love, this fiber-filled substitute allegedly has half as much fat and none of the carcinogenic nitrates. Together with another latest release, the OmniMeat Strip, it offers a protein-rich replacement in pretty much any homestyle meal.
In Hong Kong and Macau, OmniMeat Luncheon has already made it to the menu of none other than McDonald's – Big Breakfast with a planet-friendly side of luncheon meat, anyone? Meanwhile in Singapore, you can get easy access to the new products in both restaurants and supermarkets. Go gourmet with limited-time creations from partners like Accor Group hotels and COLLIN'S, or green up your home cooking with frozen packs of OmniMeat Luncheon (S$8.80) and OmniMeat Strip (S$6.95) at NTUC FairPrice.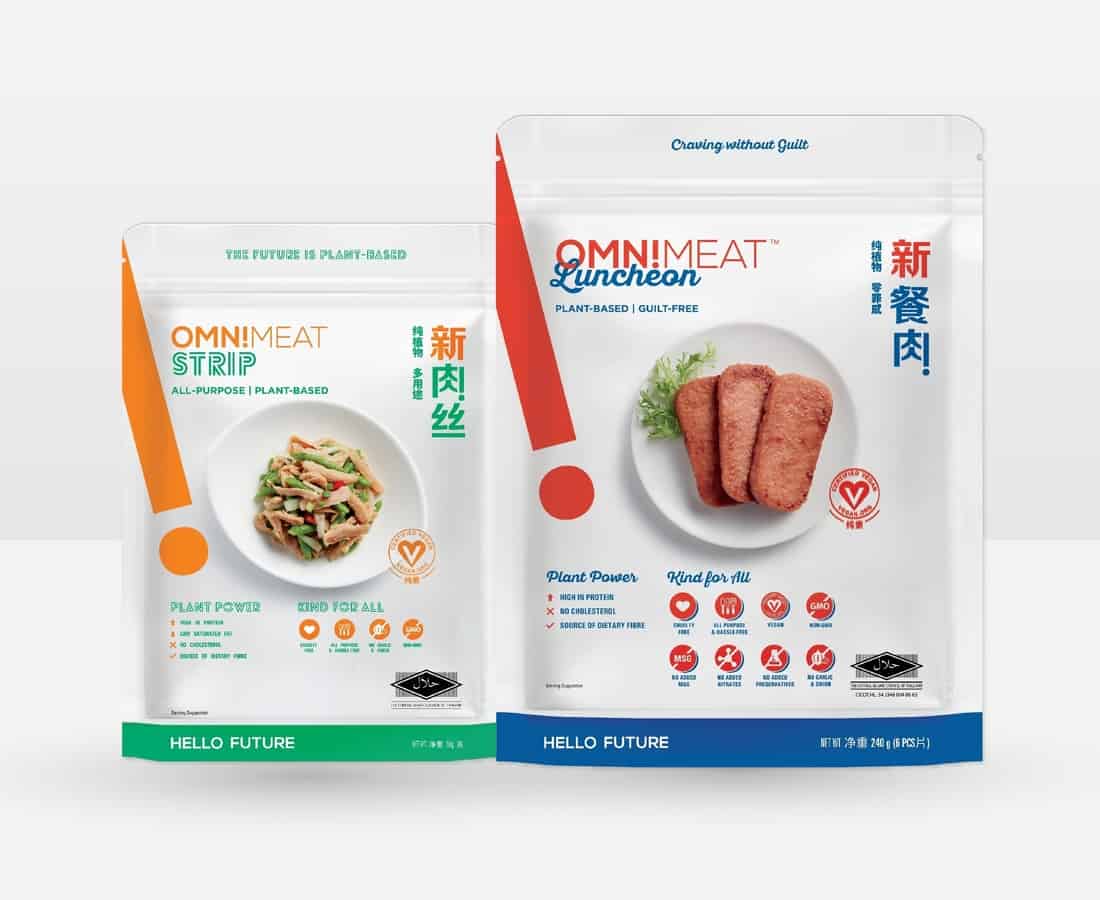 Like your traditional canned fare, OmniMeat Luncheon is fuss-free to prepare – all it needs is two minutes of pan-frying directly from the freezer, no defrosting needed. For us meat lovers, of course, it's the taste that is the sticking point for meatless meat: does it taste passably like the real deal? We got the chance to try OmniMeat Luncheon creations from five of Accor Group's hotel restaurants, and here's our verdict.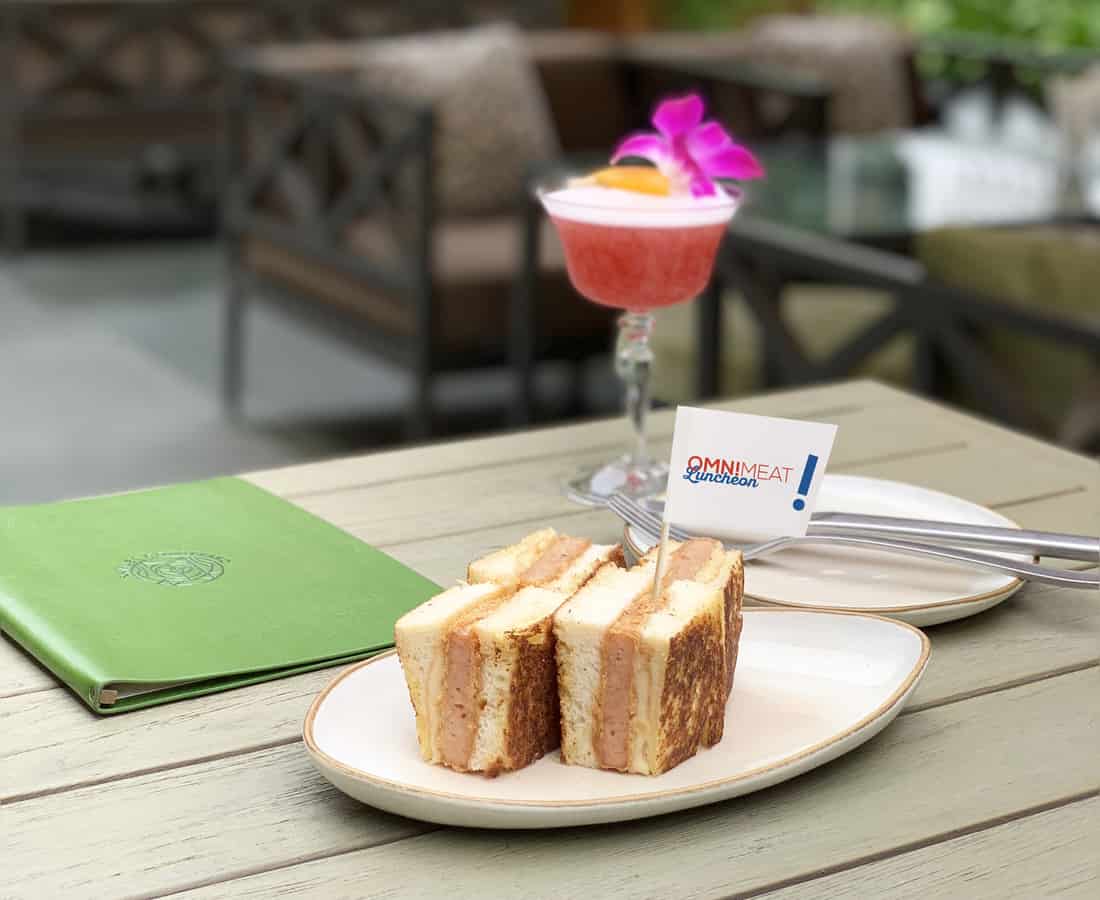 To mimic the look of luncheon meat, OmniFoods used beetroot colouring – the result is convincingly droolworthy. Dig in and the first thing you might notice is a lack of that intense saltiness which luncheon meat usually packs – it's a healthier option, after all.
The use of coconut oil gives OmniMeat Luncheon a moistness which borders on wetness, as with the OmniMeat Luncheon Sushi (S$26++) by Fairmont Singapore's Mikuni. Featuring a nigiri-style slice of luncheon, this unorthodox sushi is springy to the bite, with a lingering but not unpleasant soy finish. We would certainly have preferred more bite in Swissôtel The Stamford's OmniMeat Luncheon Burger (S$22++) – the luncheon 'patties' were slightly mushy, though tasty slathered in BBQ sauce.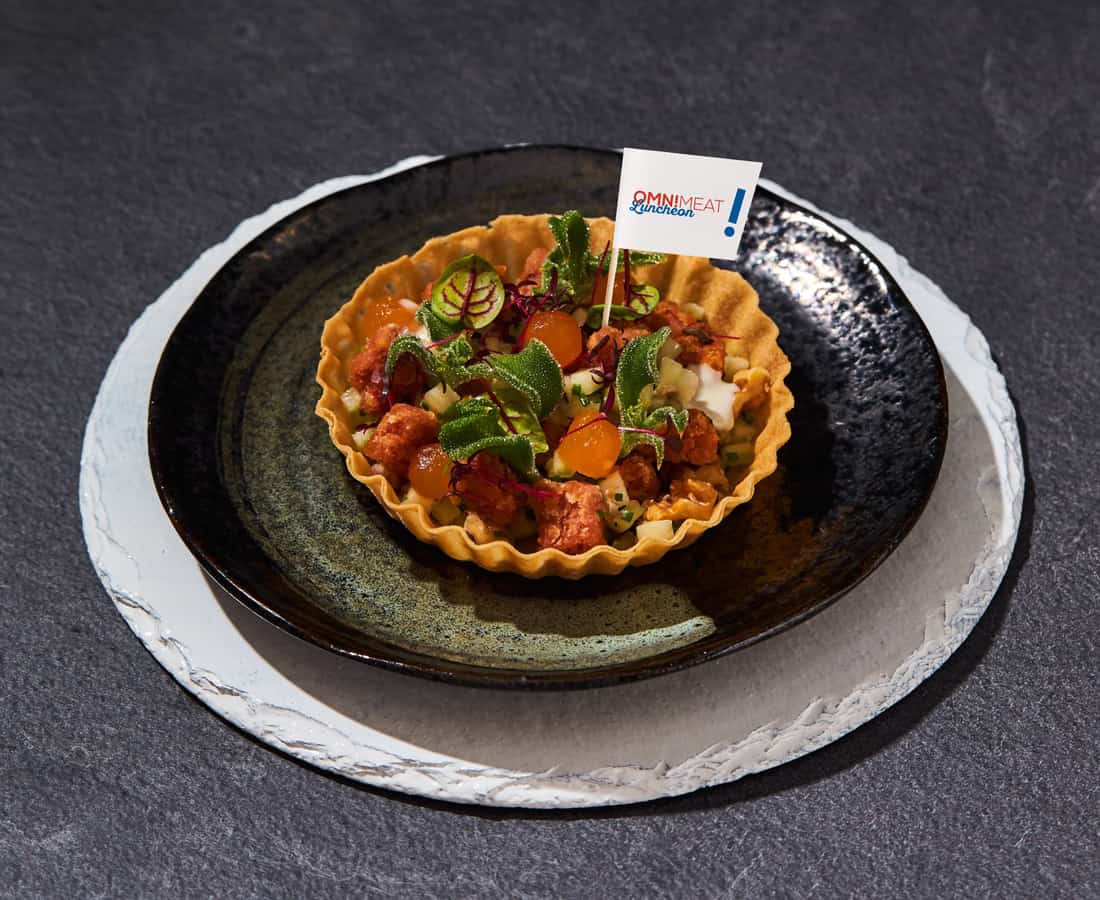 Our favourite of the lot was by far Raffles Hotel Singapore's OmniMeat Luncheon Sando (S$22++) – breaded katsu-style, the luncheon meat was firm and paired wonderfully with buttery bread and a slice of cheese. The OmniMeat Luncheon Tartlet (S$12) by Swissôtel Merchant Court's Ellenborough Market Café was no slouch either. Tossed with microgreens and melon pearls, the well-seasoned meat captured something of the savouriness and fragrance of the porky original.
Would we have OmniMeat again? Probably – if just for a curious bite or two. While the texture and taste are pleasant enough, it hardly has the satisfying punch that luncheon meat lovers might be used to. But as far as integrating green eating into Asian habits goes, it's a promising start.
OmniMeat Luncheon and OmniMeat Strip are now available in NTUC FairPrice supermarkets; from 15 December 2020, it will be available in Sheng Siong and Redmart, and on selected green retail platforms including Yes Natural and Everyday Vegan. OmniMeat Luncheon dishes by Fairmont Singapore and Swissôtel The Stamford will be available till 18 December 2020; dishes by COLLIN'S will be available till 31 January 2021. 
Top Image: OmniMeat Luncheon Sushi, Mikuni