Restaurant Review: Peranakan Restaurant Bonding Kitchen Offers Fork-Tender Wagyu Beef Rendang at Orchard Gateway, Singapore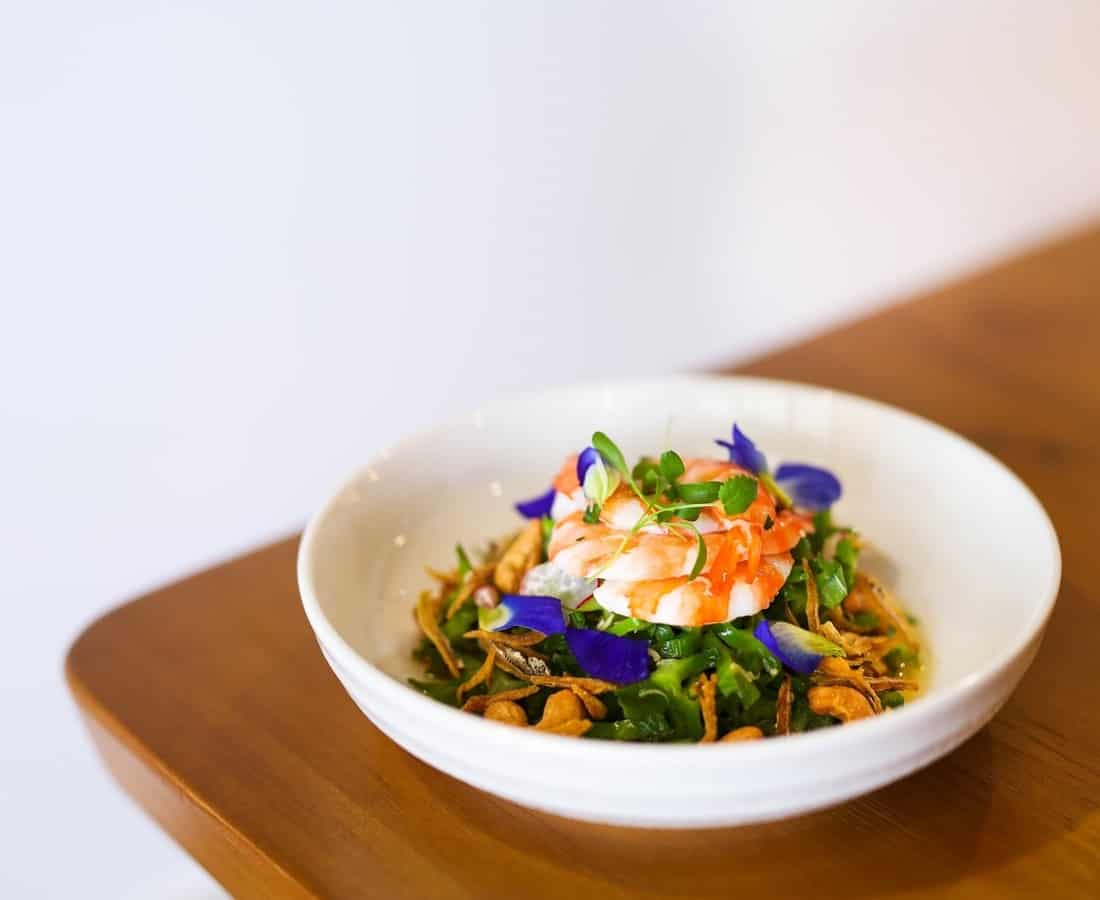 PUBLISHED March 4th, 2021 10:00 am | UPDATED March 10th, 2021 11:51 am
Few cuisines are as richly steeped in the idea of home as Peranakan fare, with its tok panjang feasts and its heirloom recipes cherished over generations. It's no wonder it's a popular choice for our recent boom in private dining kitchens, though these tend to be quite the splurge (and weighed down with waiting lists a mile long). For those who just need a homely, hearty meal out, there's Bonding Kitchen – a home dining kitchen-turned-laidback restaurant in Orchard Gateway.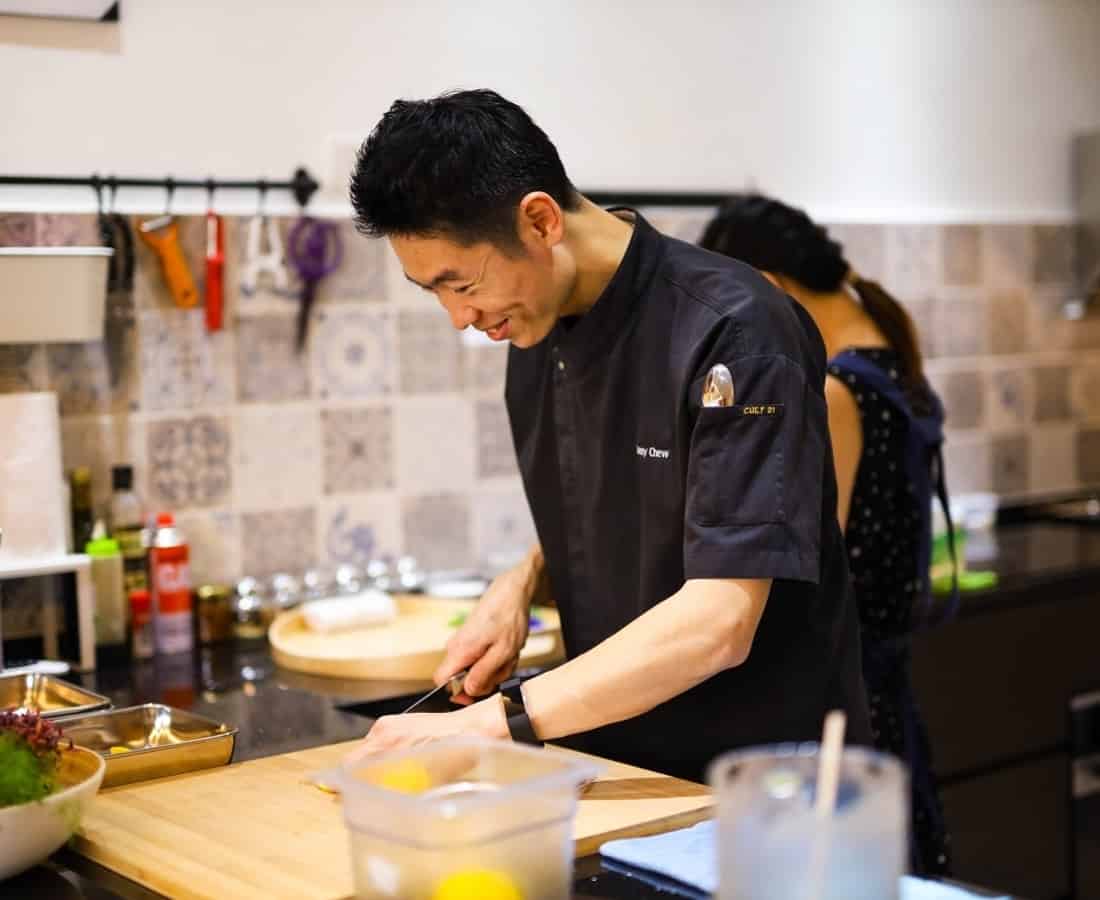 Bonding Kitchen began life in the Johor Bahru home of chef-owner Danny Chew and his wife – a way of cooking up close bonds for friends and family. In his brand-new Orchard space, traces of these homely roots still come through in the photos of his JB kitchen lining one wall and a palette of calm, cosy blues. Most of all, it comes through in the labour of love that is his cooking – despite the switch to larger-scale restaurant production, chef Danny isn't cutting corners.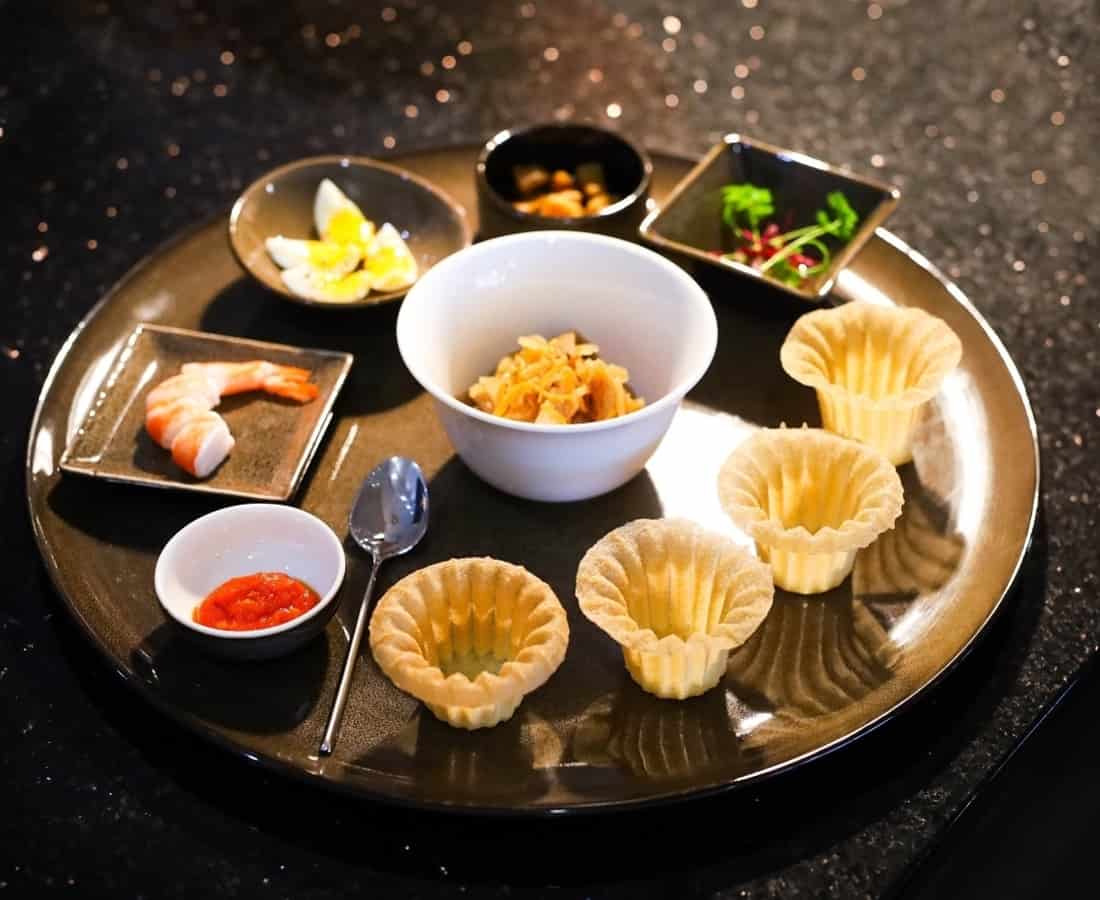 Take the Kueh Pie Tee (S$12 for four), where the extra-thin shells are handmade from scratch to crisp, airy perfection. The fixings arrive disassembled, so we get the honours of stuffing all we can fit – prawns, sliced quail eggs, shredded turnips braised in rich prawn stock and dripping with umami. Slick on a dollop of their homemade chili cuka sauce for a fiery, vinegary punch.
Having spent ten hours simmering, the broth of the Pong Tauhu (S$10) is almost bisque-thick – think prawn stock, pork bone broth, the bones of mature hens, and a dash of fermented soybean transformed into a jaw-droppingly rich potion. The tofu meatballs in it are more than a luscious match for the broth too, thanks to a juicy mixture of pork belly, pork fat, and shrimps.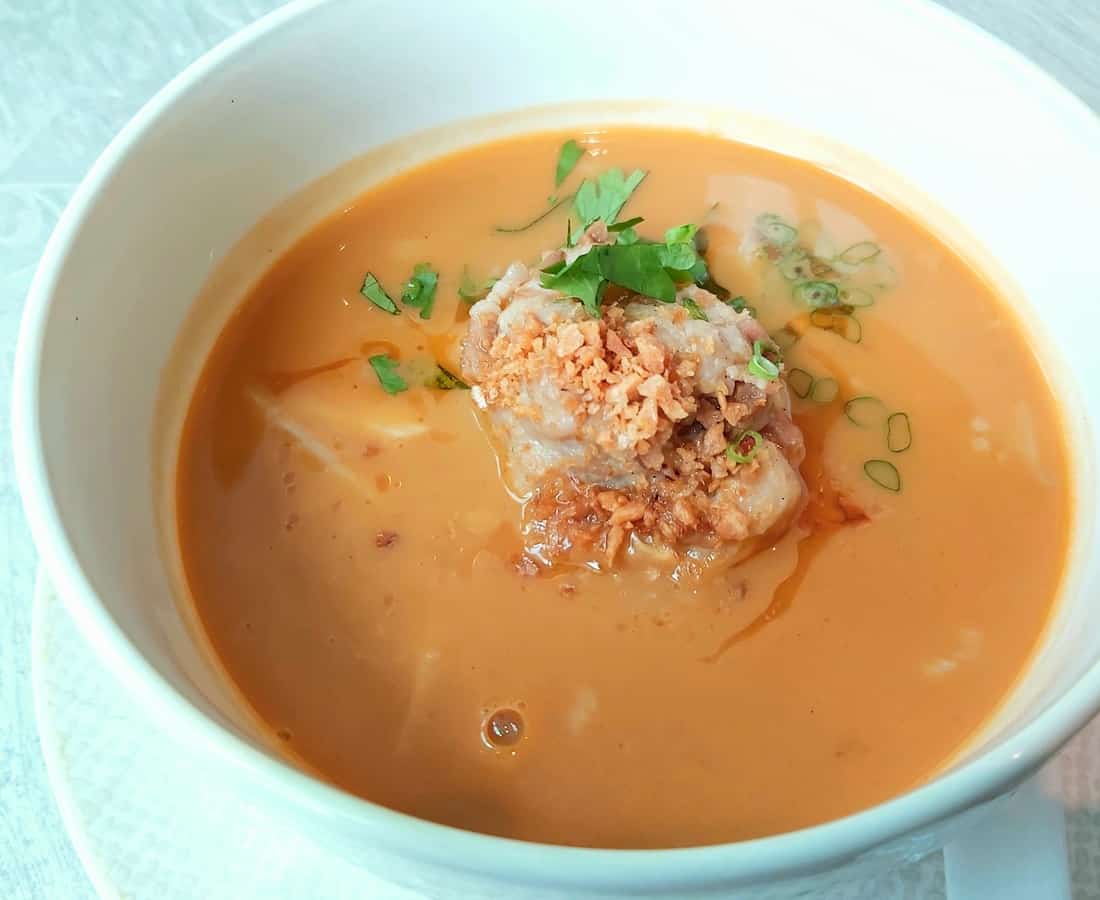 Another masterpiece of slow-cooking is the Wagyu Beef Rendang (S$32) – unlike the wetter, gravy-like renditions we're familiar with, chef Danny's version is done rendang tok style. That means that the beef – Australian wagyu ribs – is painstakingly simmered and stirred in a 15-spice blend for hours on end, until it melds into an intense, savoury, caramelized paste. Spooned over rice, it's downright moan-worthy.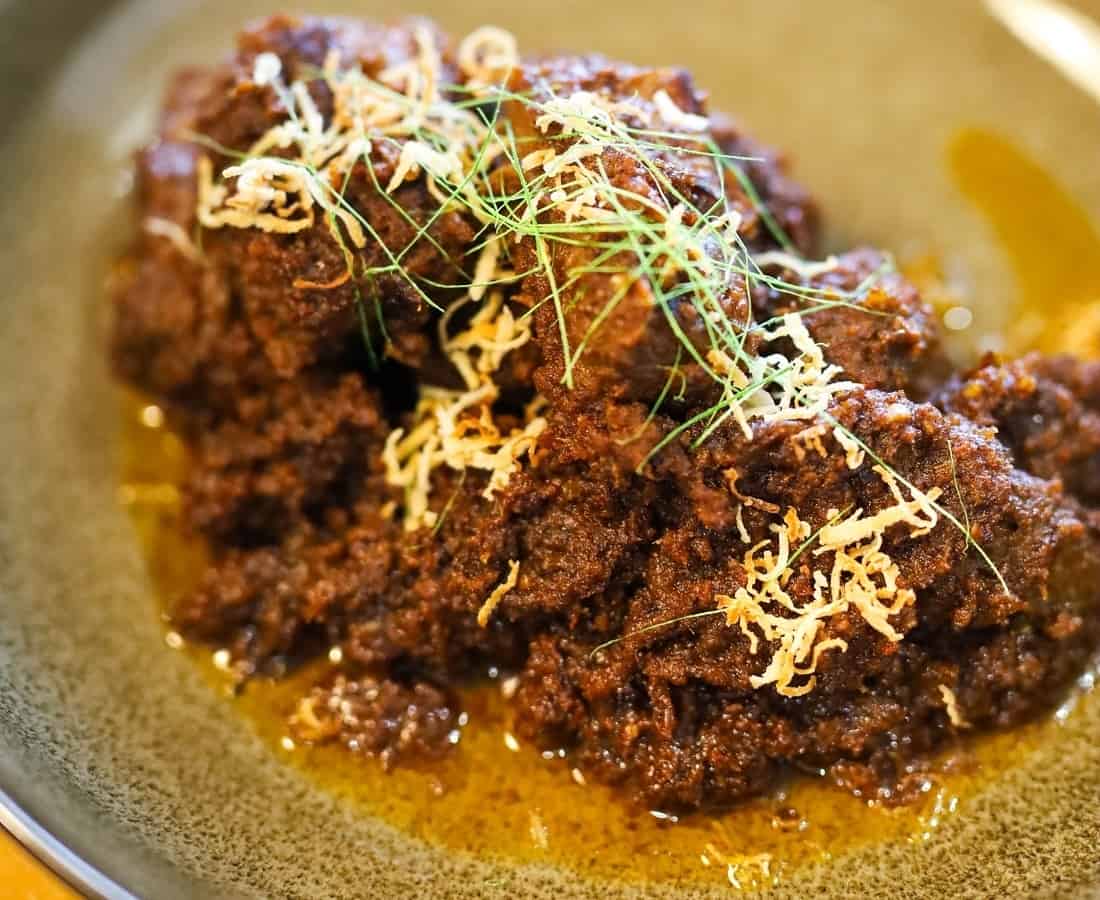 Alongside your meaty classics, you'll spot Hokkien Lor Ark (S$22) on the menu. Braised duck isn't something you might expect in a Peranakan restaurant, but this dish – adapted from a recipe by chef Danny's mother-in-law – is spice-laden and beautifully tender. If you need a palate-cleanser between all these heavy meats, the Kacang Botol Kerabu (S$16) does the job with zest. This spicy winged bean salad packs plenty of crunch thanks to roasted cashews and ikan bilis, bathed in a refreshing pool of cold-infused mint and calamansi juice.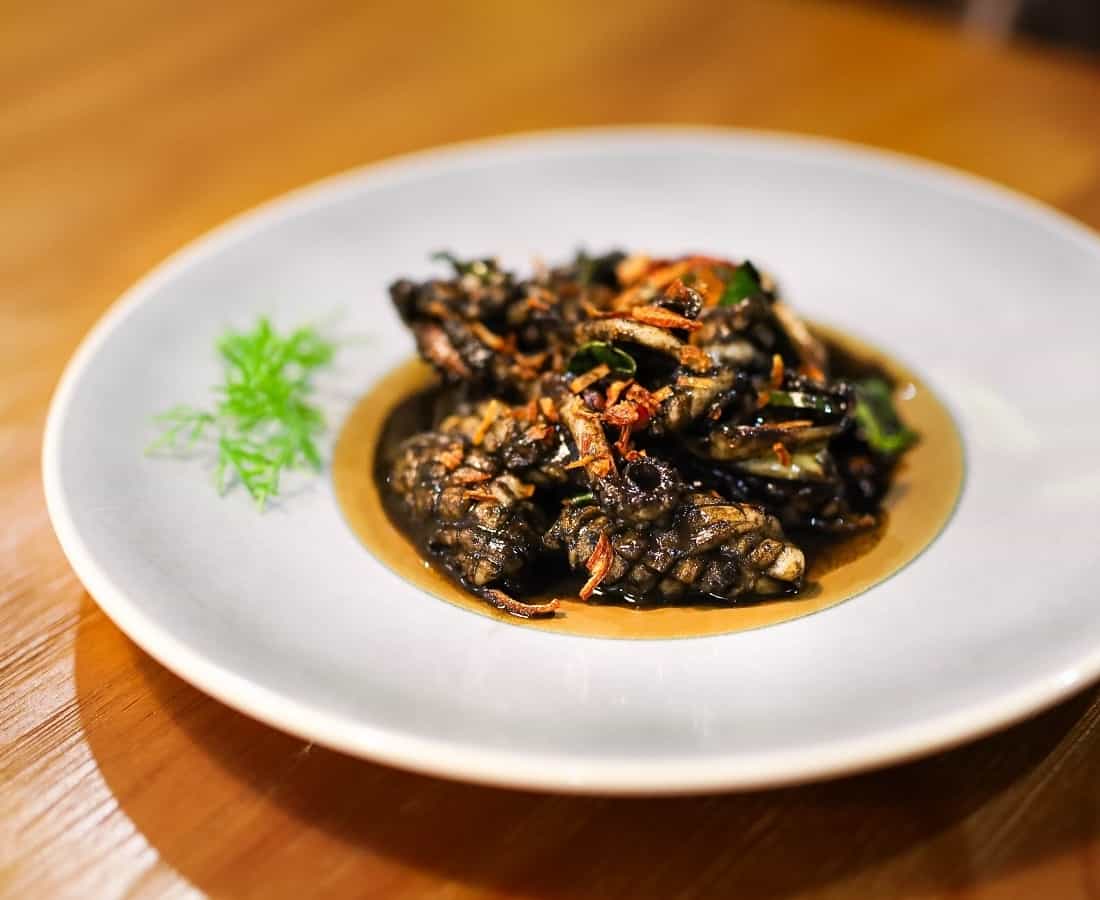 If you have to get just one seafood dish, make it the Sotong Masak Hitam (S$20). Finished with wok-frying, every bite of this unassuming squid explodes with smokiness. Its flesh is springy without descending into chewy, and it comes swimming in a heady, belachan-laced squid ink sauce brightened with tamarind. We happily spoon it up with another deep, dark dish – the Nasi Goreng Buah Keluak (S$15). Stir-fried with earthy buah keluak sambal and generous helpings of egg, the rice leans moist and satisfyingly fluffy.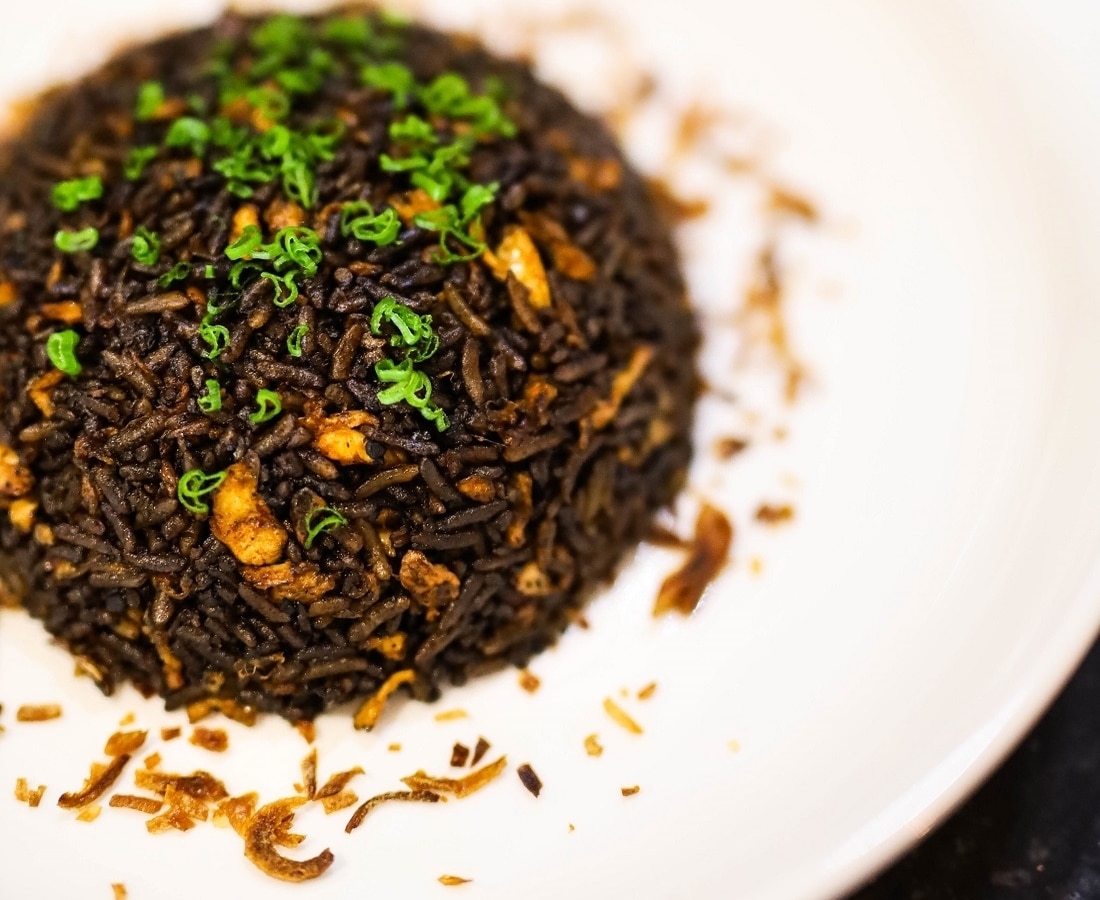 We've had far too many chendols with rubbery, tasteless jelly worms, but Bonding Kitchen's Chendol (S$7) is quick to eclipse those bad run-ins. The pandan jelly here is handmade from 100% fresh pandan leaf essence, yielding the silky, fragrant stuff of dreams; red beans and kidney beans are thrown in for a firmer mix of textures. Like most else on the menu, it's lavish with labour – and our stomachs sure appreciate it.
Bonding Kitchen is located at 277 Orchard Rd, #02-18 Orchard Gateway, Singapore 238858, p. +65 8860 9087. Open Tues-Sun 11.30am–3pm and 5.30pm–10.30pm. Closed Mon.