Designs On Asia: Spice & Barley, A Bangkok Gastro-Lounge Weaving Rattan Into Liquid Gold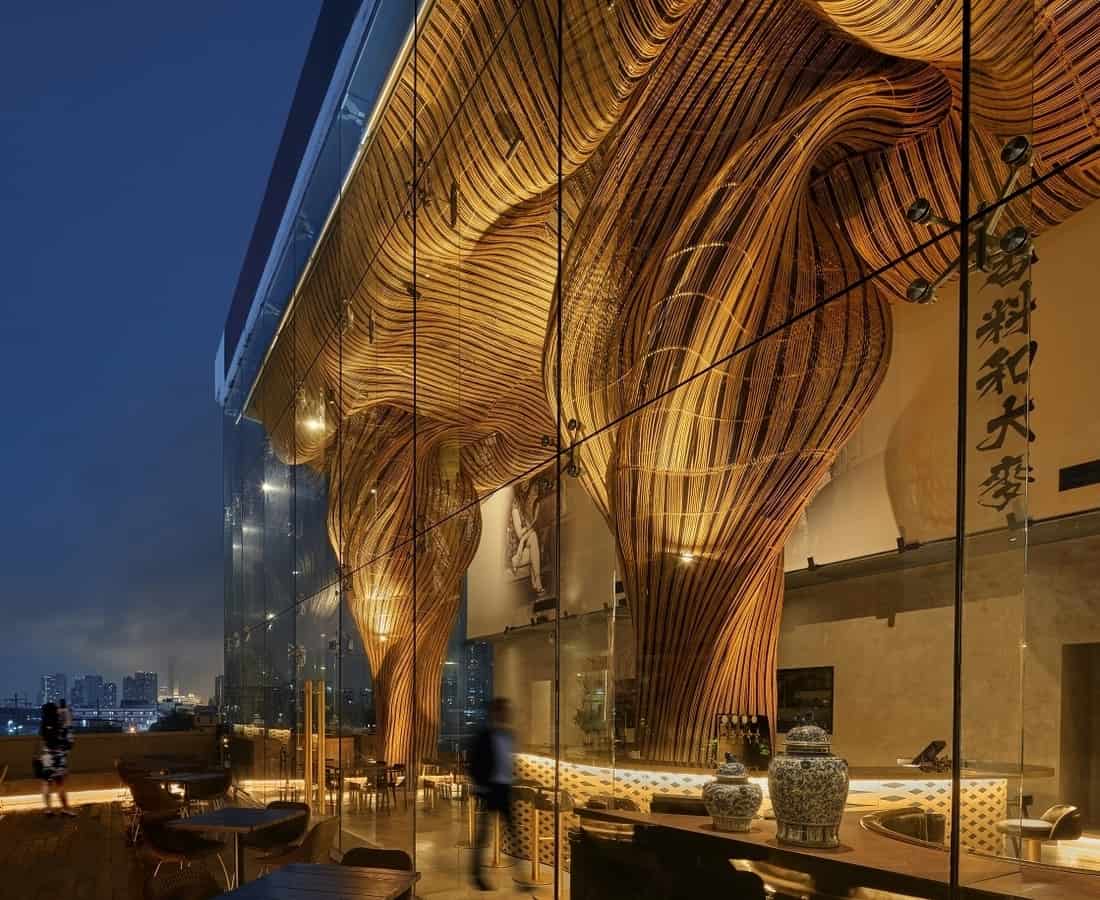 PUBLISHED March 5th, 2021 06:00 am | UPDATED March 10th, 2021 11:55 am
For most Southeast Asians, rattan is nostalgic but outmoded – the kind of weave we might remember from our grandparents' sewing baskets or rocking chairs. Yet there's so much more to this rustic material – for one, it's sustainable and renewable, harvested from palms native to this region. With its one-two punch of lightness and suppleness, it's got potential to twist and curve into some truly startling showpieces. Case in point: Spice & Barley, a Bangkok gastro-lounge where rattan transforms into liquid gold.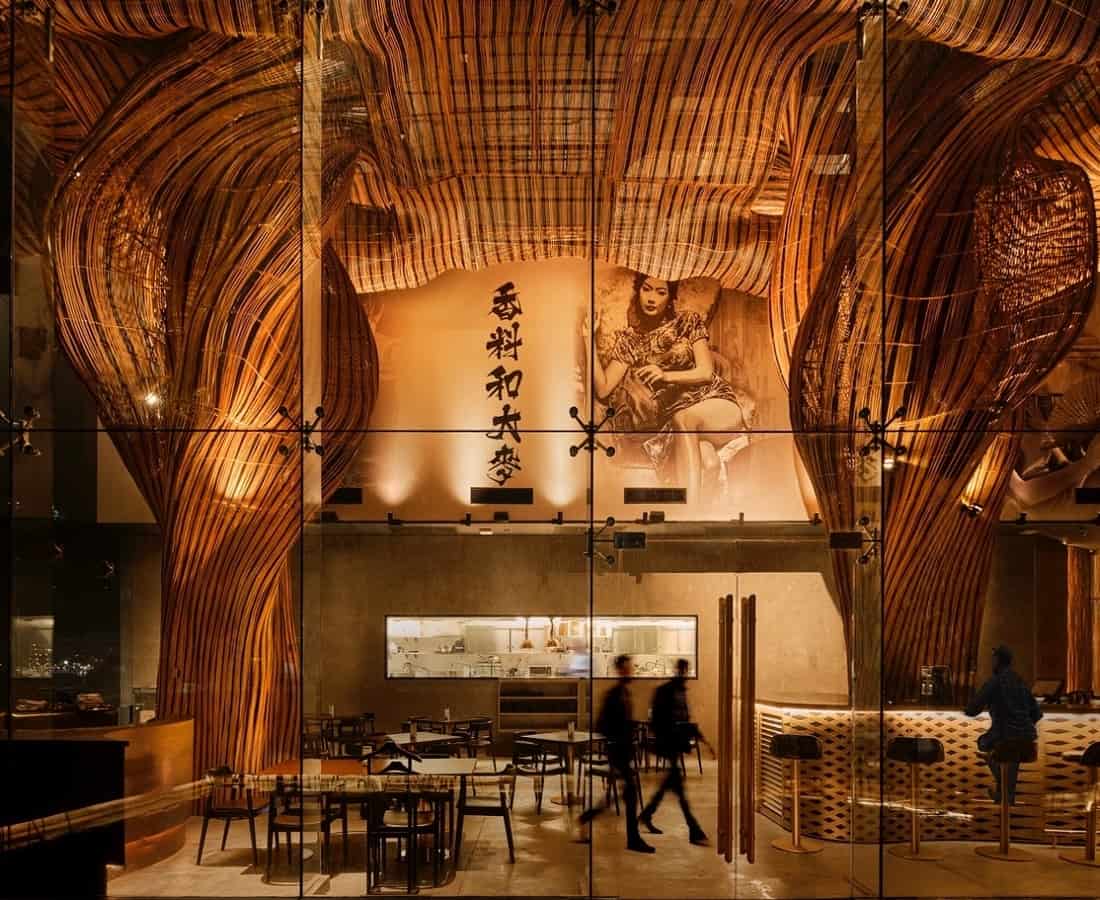 The latest addition to Anantara Riverside Bangkok, Spice & Barley serves up dimsum and Chinese classics by Singaporean chef Sam Leong, paired with beers crafted for the restaurant by Belgian brewery Cornelisse. The real feast here, though, is for the eyes – a pair of 30-metre-high rattan sculptures that, like twin pours of beer, foam across the ceiling and fall in fluid waves to the ground.
This isn't the first rattan rodeo of Enter Projects Asia, the Phuket-based design brains behind the gastro-lounge. In an award-winning project for Vikasa Yoga's studio in downtown Bangkok, rattan took centre stage in its organically curved partitions and sinuous light fixtures. In late-2020, the studio also launched Project Rattan – an initiative aiming to save traditional Thai craft by connecting designers with local rattan artisans on the brink of extinction.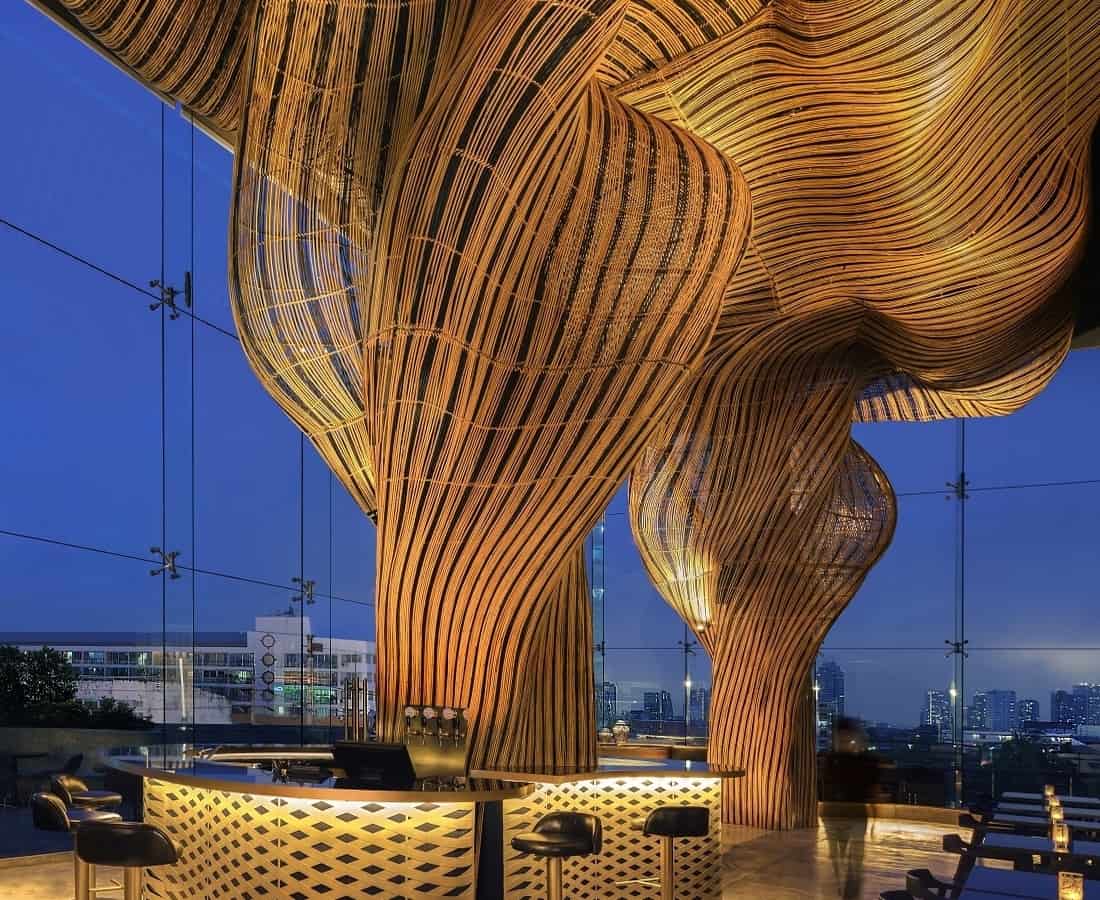 With Spice & Barley, they're taking rattan to ever bolder new heights. Using 3D special effects software to simulate a pour of beer into a glass, the team designed rattan sculptures flowing 30 metres from ceiling to ground. Supported by well-concealed aluminium frames, the sculptures spiral downward in twisting, gilded waves, set off with lights that cast a warm golden glow.
High overhead, the rattan foams and spreads in billows across the whole of the ceiling – doubling up as a handy screen for the beer pipes and air-conditioning. Woven entirely by local craftsmen, the result is a show-stopping fusion of Thai heritage and high-tech chic. We'll toast to that.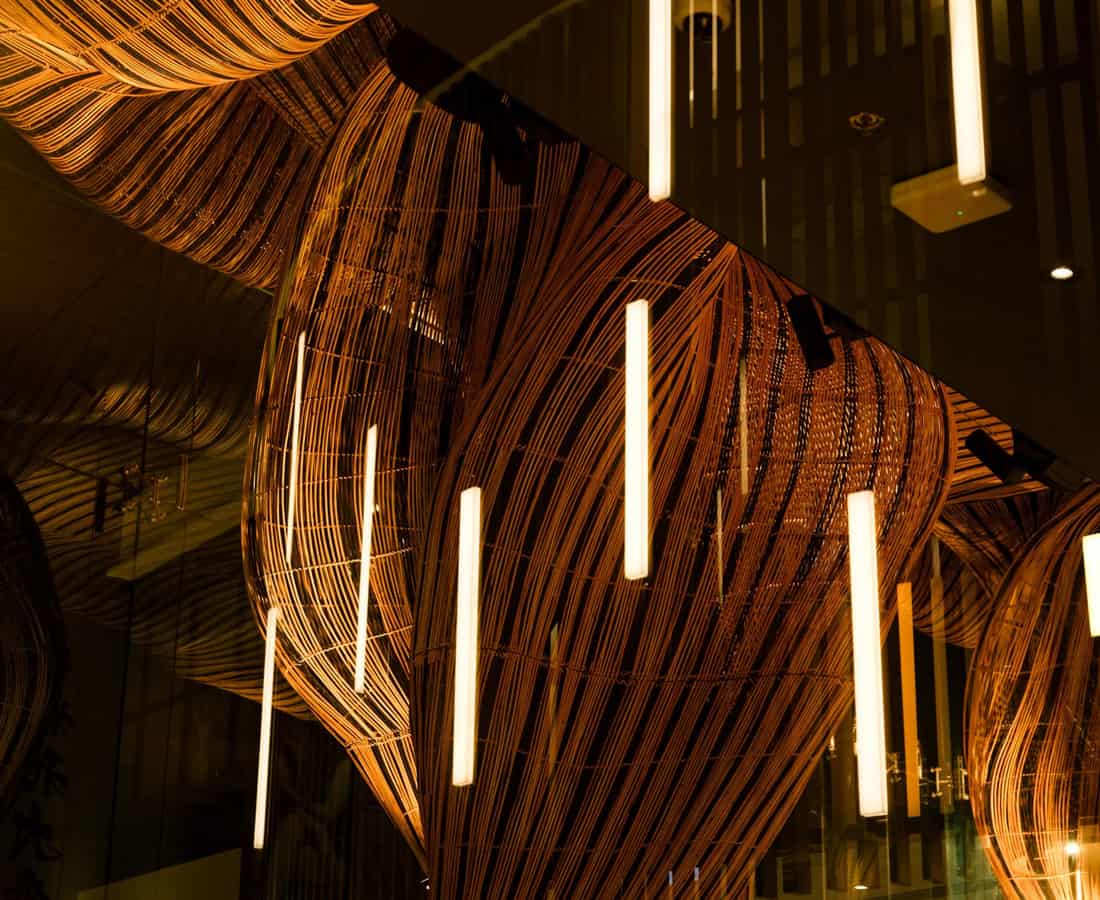 Framed between the rattan columns is the show kitchen and, painted high above in black-and-white, a trio of vintage beauties. Born in Sichuan decades earlier, or so the story goes, these three sisters – May, Zaza, and Fei – once parted ways to seek their fortunes as a poet, a performer, and a cook. This gastro-lounge is where their paths are able to flow together once more, bringing together pan-Asian cuisine with Chinese-inspired live entertainment.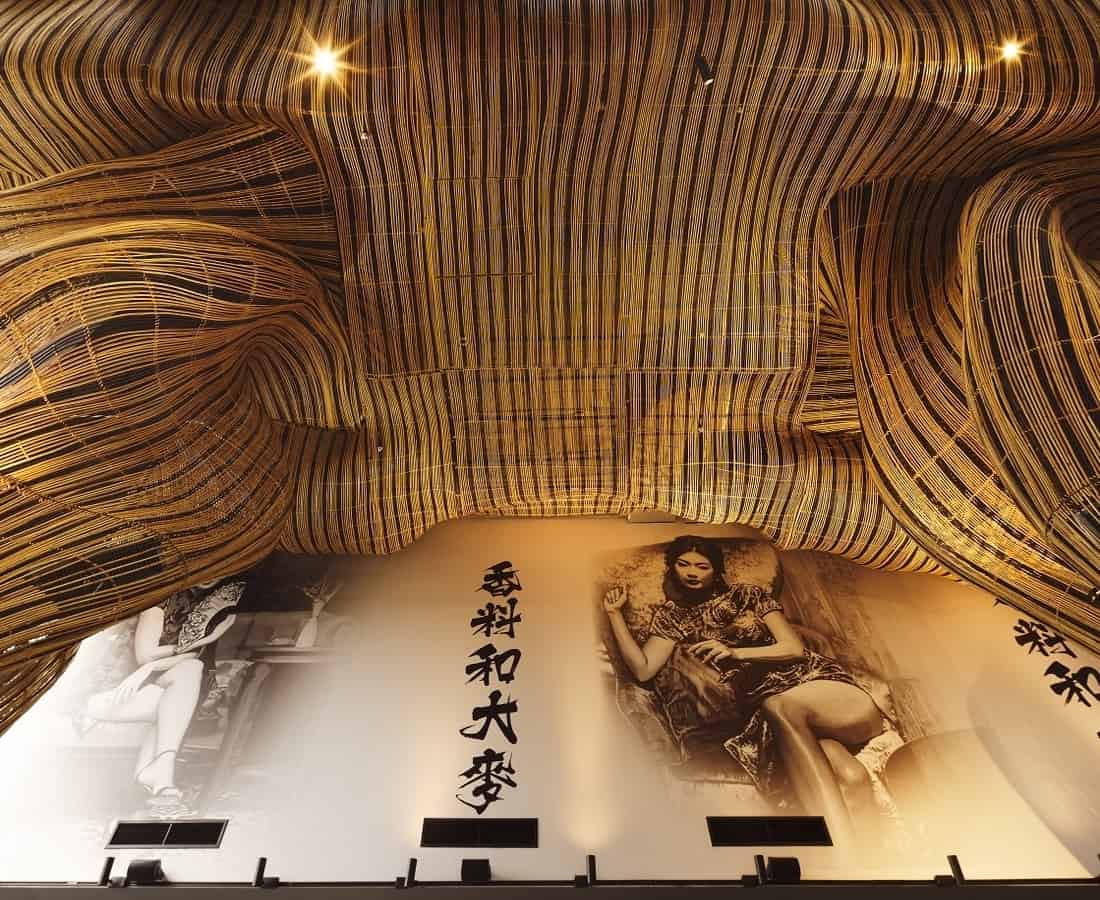 Full-length glass stretches the entire length of the lounge, opening the space up to the glitter of Bangkok's skyline. On fine evenings, it's worth bringing your pint out onto the Pepper Deck – a sprawling deck with alfresco seating and plenty of balmy breeze.
Spice & Barley is located at Anantara Riverside Bangkok Resort, Riverside Plaza Level 3, 257/1-3 Charoennakorn Road, Thonburi, Bangkok 10600, p. +66 2476 0022. Open Sat-Sun 12pm–10.30pm. 
All photos courtesy of William Barrington Binns