Restaurant Review: The Cliff at Sofitel Singapore Sentosa Resort Revitalises Modern-Casual Italian Dining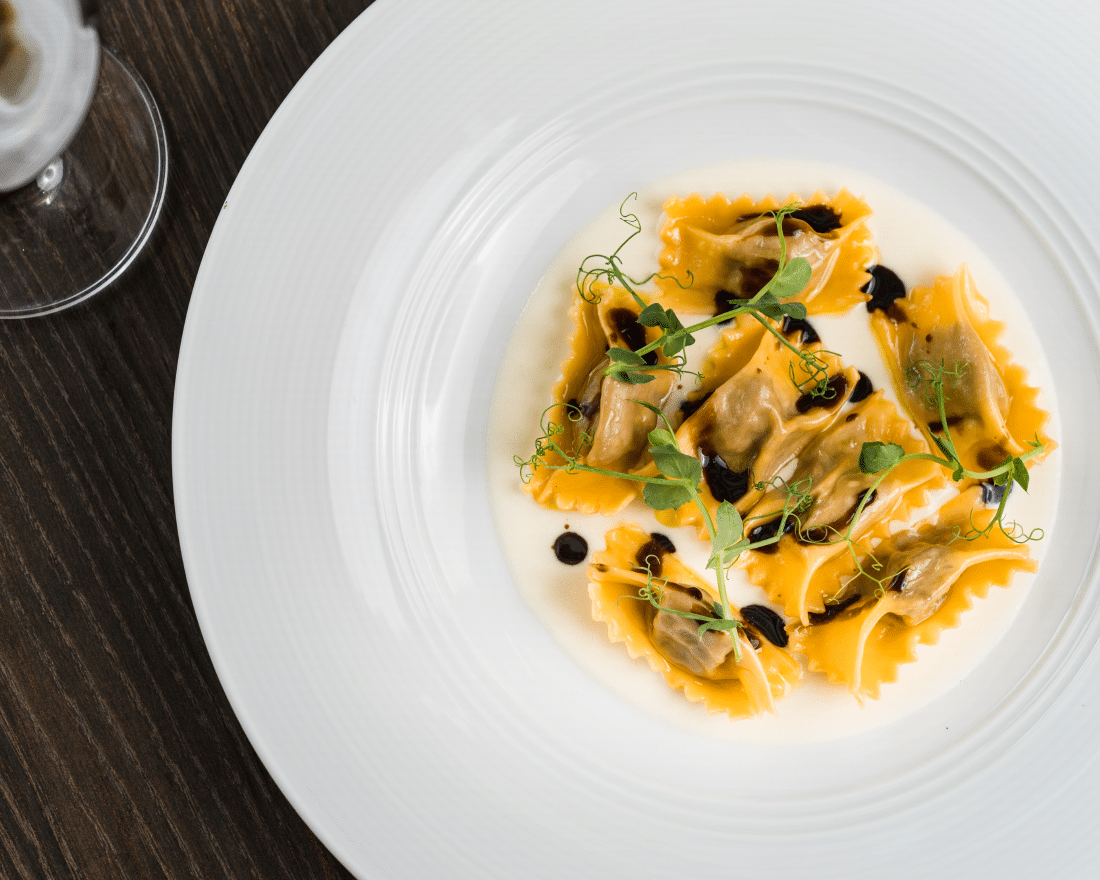 PUBLISHED June 23rd, 2018 06:00 am

After 12 years under the umbrella of famed Italian restaurateur Beppe de Vito, the Cliff – formerly ilLido at The Cliff – seems to have shed its mantle. At first glance, the tastefully appointed restaurant looks every bit the same: its iconic turquoise upholstery is still impressive, and you get the same picturesque views of the South China Sea from its outdoor cliffside terraces. What changes instead is its direction, now more ambitious than ever.
Co-owned by the dynamic duo of Chef de Cuisine Simone Fraternali along with Operations Manager and Sommelier Valentina Benedetti, we first fell in the love with the restaurant two years ago for its alluring Italian flavours, particularly on the seafood front. In a way, Chef Simone's creations are a tribute to the dishes he grew up on in North-eastern coast of Italy, as cooked by his nonna. His tastes lean towards a rich casual feel rather than a snobby one – great for pizzas by the hotel pool and a relaxing meal over a spritz.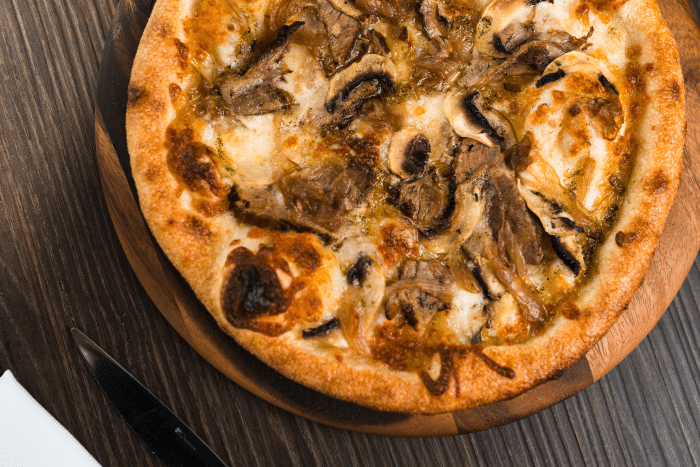 While we're on pizzas, you should make an order for the Fior di Latte Cheese, Mascarpone and Truffle Cream Pizza ($32) if you love truffles. Even if you don't, try it anyway for its crunchy and fluffy pizza base (Chef Simone uses natural yeast for a more refined texture and taste), top-of-the-line cheeses and yes, excellent truffle cream balanced to a tee. Alternatively, his Smoked Scamorza Cheese and Balsamic Kurobuta Pork Jowl Pizza ($26) features a smoky Scamorza that melts beautifully, contrasting sweet pork jowl and fragrant mushrooms with its punchy sharpness.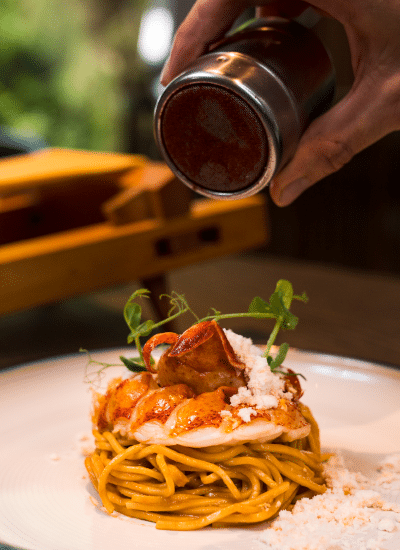 His starring menu of modern and rustic Italian dishes retains certain popular selections. The Spaghetti 'alla Chitarra' ($42), cut with nothing but strings from its Italian instrument namesake, is still here, and its springiness is comparable to that of Chinese noodles. He later tells me that compared to the traditional ratio of 10 eggs yolks per kilogram of flour, he uses a whopping 24 whole eggs (thanks, dear hens). Chef Simone cooks this with pieces of smoky sous vide lobster meat, and it's a decadent pairing that's great to bite. Another to try is his Beef Cheek Tortelli ($30), stuffed with morsels of fork-tender beef and Grana Padano cream, then served with a light red wine sauce.
As for seafood, look out for the Grilled Octopus with Orange Potato and Salmoriglio ($23), charred to a lovely finish with a firm chew that goes well with the fine salmoriglio (a Southern Italian condiment comprising lemon juice, olive oil, minced garlic, and chopped herbs) and sweet potato. And of course, there's Chef Simone's family recipe of Whole Seabass ($60 for two persons), which he seasons with olive oil, taragon, and garlic. This comes with some butternut squash, Taggiascha olives, and cherry tomatoes.
When you are ready for sweets, you might like the Cliff's Dark Chocolate Lava Cake ($15), a rich dessert that easily outshines the run-of-a-mill ones with its dense texture and flowing blob of chocolate that oozes complexity. Plus, it's served with a fruity scoop of housemade mango sorbet to take things up a notch.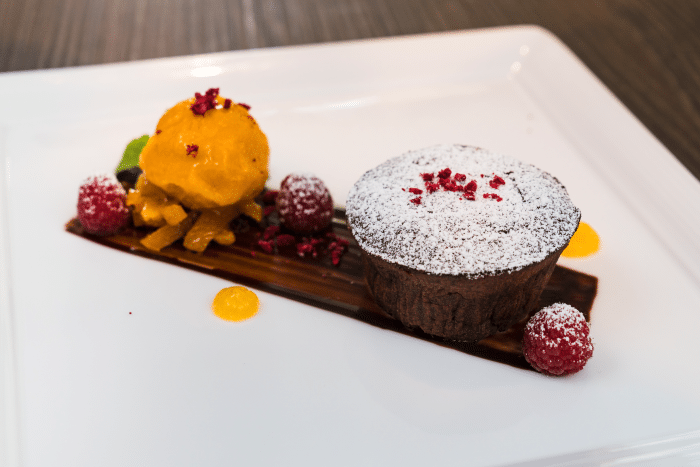 New to the Cliff is a monthly degustation event that takes diners through the different culinary regions of Italy, which started in April with Chef Simone's home province of Emilia Romagna. There's also the weekly An Italian Affair, an exclusive chef's table featuring masterfully-created dishes inspired by seasonal ingredients and the spark of the moment.
If there's ever a phrase to describe the Cliff, it'd be the Italian adage, il dolce far niente, or simply, the pleasure of doing nothing – to completely enjoy and savour a moment. So even if you've eaten here before, it's well worth a revisit if anything.

The Cliff is located at 2 Bukit Manis Rd, Sofitel Singapore Sentosa Resort & Spa, Singapore 099891, p. +65 6708 8310. Open daily 12pm – 2.30pm, 6pm – 9.30pm.
All photos courtesy of Sofitel Singapore Sentosa Resort & Spa.
Top Image: Beef Cheek Tortelli