Review: Yumi Active's Heritage of the East Collection Ties Local Flavour to Contemporary Activewear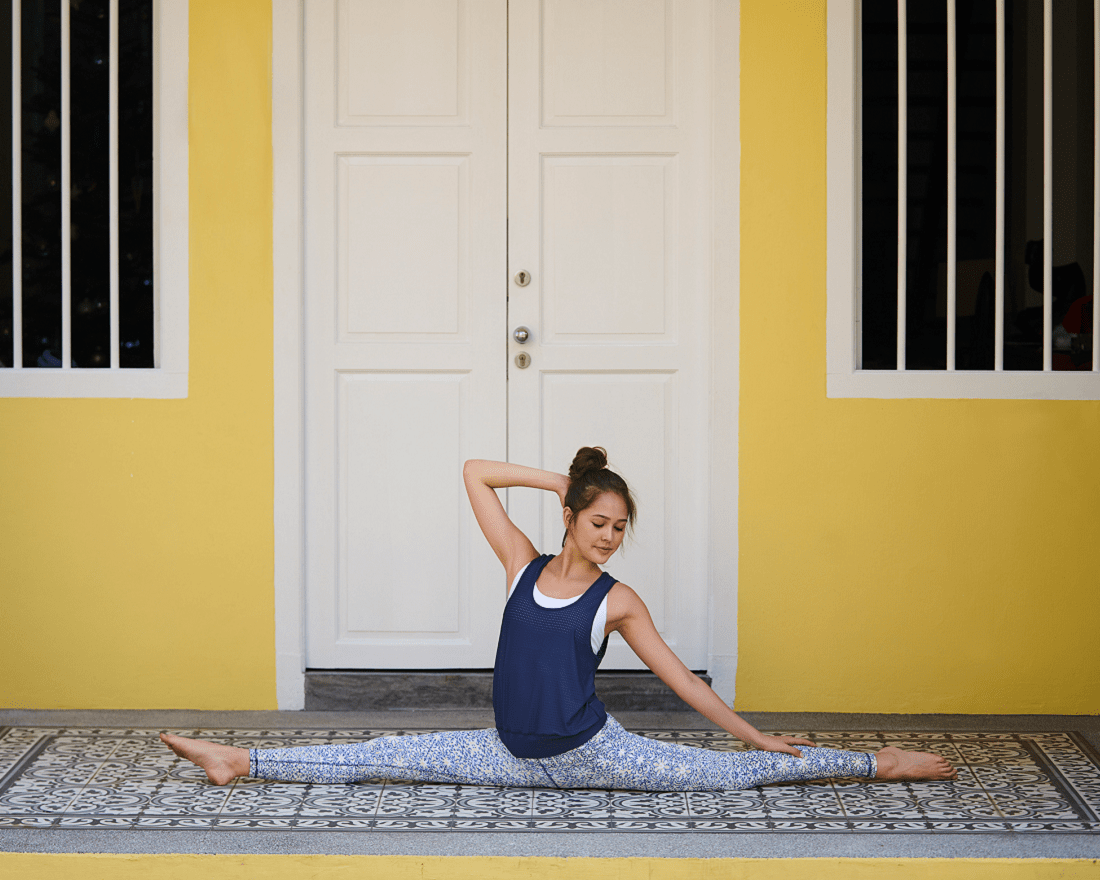 PUBLISHED January 7th, 2020 06:30 am | UPDATED May 18th, 2020 07:24 pm
If your New Year resolution is keeping fit, chances are that you're going to want more than a little sweat and grime, whether it's sending routes on a rock wall or burning calories on a treadmill. And if you're part of the growing population spending more time at the gym or studio, you'd know that these days, looking good is just as important as feeling it. To kick off the new year in style, we checked out the offerings of athleisure brand Yumi Active.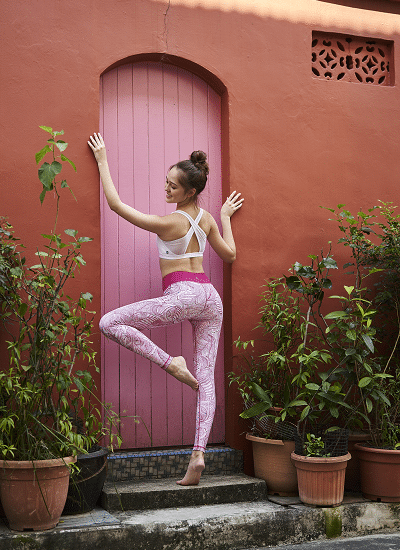 Seeing through an arsenal of active apparel and accessories that range from sports bras to Mandala-themed yoga mats, Singaporean label Yumi Active tailors to the discerning lady who keeps fit, and looks damn good doing it. They've been in business since 2018, and apparel on offer range from safe staple colours, to the big, bold, and beautiful Heritage of the East collection.
It's their second line of Eastern-themed apparel, and plays on palettes and patterns stemming from Asia's cultural richness: hand-sketched Mehndi motifs and Japanese Shibori prints make up part of nine new designs, each rigorously product tested to resist even the chafiest of spin classes.
Since some time last year, we've been putting Yumi Active's Oomph High Waist Leggings in Peranakan Blue Legacy (S$98) to the test.
We'd be hard-pressed to say the delivery was as smooth as we would've liked, but we also like to give it the benefit of the doubt – outsourced deliveries can be a pain in the butt for both buyer and seller, and hiccups happen.
But on to the nitty-gritty; the site's fit guide (sizes run from XS to XL) runs true to form. Yumi Active's in-house blend of high stretch sports fabric and ultra-fine yarn – canonically known as miFlex – also slips on silky smooth and wicks sweat away ultra fast. The anti-piling technical fabric reduces the chances of nasty yarn clumps forming in high-friction sports, and, save for one stray thread I found along the ankle, stitching and seams stayed neat and secure through the weeks. Mine have since seen three washes, and continue to hold up well in terms of fit and elasticity. Machine-washer friendly and quick-drying, it's also great for those who exercise on the daily.
For those who already love turning heads in style, you'll be happy to know that the quality of fabrics and the claims of miFlex tech carry weight. And though you may be tempted to recoil in introverted gym-fear at the bright and bold prints of the collection, it's always a good time to step out of your comfort zone.
Get a pair here.