8 Records Stores In Bangkok For Vinyl Music, Cassettes, and CDs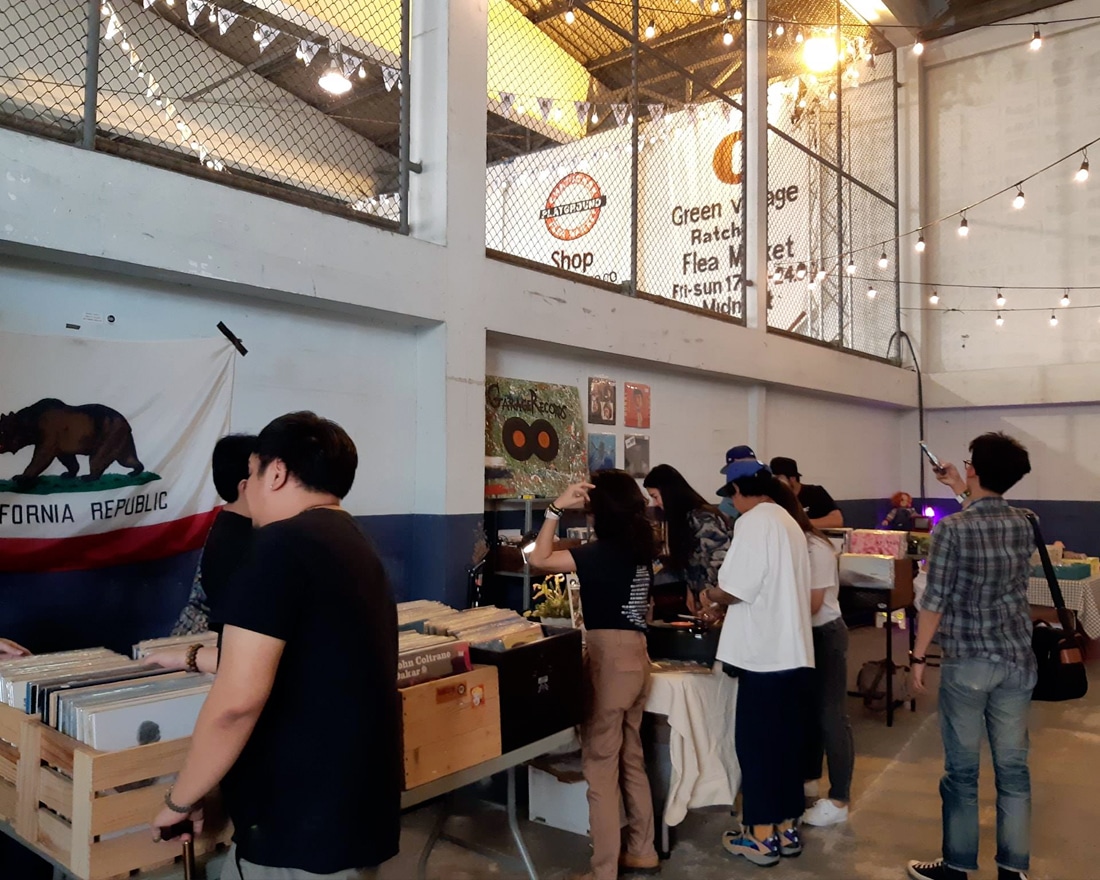 PUBLISHED August 8th, 2019 05:00 am | UPDATED May 18th, 2020 06:43 pm
Here's an unpopular opinion: vinyl always sounds better. Found yourself in Bangkok in need of quality music for your home listening setup? You can always turn to crate digging at these eight record shops in the City of Angels, where every disc has its own history that takes you back to the old days!
Zudrangma Records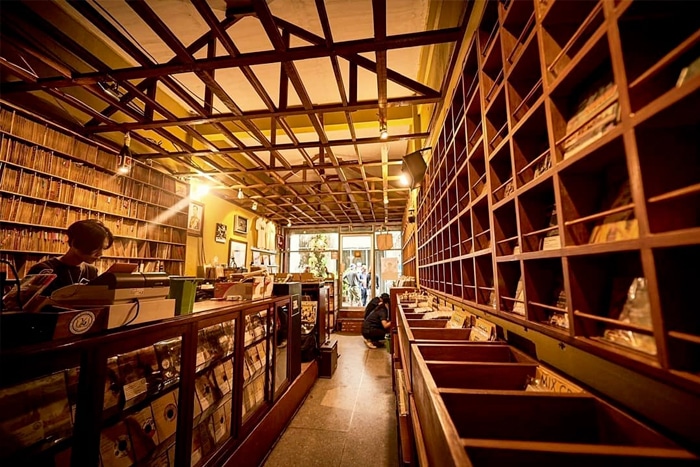 Owned by Paradise Bangkok's very own DJ Maft Sai, this stylish store is making molam and luk thung (both styles of Thai country music) cool again by offering reissues of local artists at under THB1,000. The selection of world music, from Ethiopian pop to Philly soul, is also darn impressive. Then again, you don't have to be in town to check out their epic collection. ZudRangMa has a massive online store that's chock full of vinyl for newbies and collectors alike.
Zudrangma Records is located at 7/1 Sukhumvit Soi 51, Bangkok, Thailand p. +66 83 063 1335. Open Wed-Sun 12pm — 8pm.
Track Addict

Track Addict occupies a rather small space at MT&T Building, though it's tightly packed with lots of rare old gems as low as THB300. Whether it's rock, R&B, or soul you're looking for, you'll probably find something to your liking with the constantly rotating collection — they're surprisingly well-organised too. Jazz cats will find plenty of Chet Baker, John Coltrane and Miles Davis next to crates of Pink Floyd's The Wall, Cream's Disraeli Gears, and Queen's Greatest Hits.
Track Addict is located at MT&T Building, Sukhumvit Soi 69, Bangkok, Thailand, p. +66 2 054 9669. Open Mon-Fri 9am – 8pm, Sat-Sun 12pm – 8pm. 
tonchabab record shop

Tonchabab is a family-run affair that's as homely as you can get. Don't expect a sleek operation, but instead a small goldmine for crate-diggers that are into music from the 60s, 70s, and 80s — think The Beatles and Diana Ross. You'll also find many luk thung treasures from the old days, because that's pretty much how long this family business has been in operation. Prices start from a mere THB200, crazy right?
tonchabab record shop is located at 10 Boonsiri Rd, Phra Nakhon, Bangkok, Thailand, p. +66 81 695 2785. Open daily 10am – 5pm.
Bungkumhouse Records

It's not easy to find this place, but when you eventually make your way to the top of the Black Amber building, you'll be rewarded with a selection spanning from dance music to 90s Britpop, from Jimi Hendrix to Tame Impala. Expect to pay around THB800 for the good stuff, but you can't complain with a collection this good. Bungkumhouse occasionally hosts gigs from up-and-coming musicians on its sizeable balcony space.
Bungkumhouse Records is located at 4F, Black Amber Building, Sukhumvit Soi 55, Bangkok, Thailand, p. +66 86 606 2230. Open Wed-Sun 1pm – 9pm.
Garage Records

Garage Records first started as an online business before opening a cosy store in Lad Phrao, becoming one of Bangkok's most popular hangout spots for indie rockers. These guys focus on 80s and 90s rock music, and the prices vary as much as the selection, from THB300 all the way to THB4,000. Looking for the original 1987 UK pressing of Jesus and Mary Chain's Darklands or Sonic Youth's 1986 Flower / Halloween single? They probably got you covered.
Garage Records is located at Lad Phrao Soi 8, Yaek 9, Bangkok, Thailand, p. +66 83 839 2016. Open daily 4pm – 12am. 
Hall of Fame Records

Tucked inside the heart Fortune Town, Hall of Fame is arguably the largest record store in Bangkok with over 40,000 records to its name. Great for progressive rock and more obscure genres from the 40s, you'll have to sieve through the haystack to find the good ones, including some European synth-ambient stuff that start from THB600. With vinyl practically tumbling off the shelves, it's all about the atmosphere here.
Hall of Fame Records is located at 3F, Room 3058, Fortune Town, Ratchadaphisek Rd, Bangkok, Thailand, p. +66 81 844 9709. Open daily 1pm – 8pm.
Vinyl Die Hards

Similar in size to Hall of Fame Records, the owners here claim you'll need more than a day to sift through the place, and we don't disagree. Run by the kid of the owner of local vinyl institution PS Audio, prices start at a very, very affordable THB100, making it easy for newcomers to discover classic names like Nat King Cole and David Bowie, plus newer artists too. Who knows, you might find rare promotional white label records if you're lucky enough.
Vinyl Die Hards is located at Opposite Paradise Park, Sri Nakarin Soi 44, Bangkok, Thailand, p. +66 2 346 4547. Open daily 11am – 7.30pm. 
Sex Record Shop

Have you visited Thonglor's Seen Space community mall? Because it's the hip place to be at the moment. Nestled on the second floor is Sex Record Shop, a humble joint for an impressive variety of new and used LPs ranging from THB550 to THB1,500. 80s heavy weights and 90s alternative rock groups like Radiohead and The Strokes take up a lot of space here, though there's also a corner exclusively dedicated to movie soundtracks. West Side Story or Saturday Night Fever, anyone?
Sex Record Shop is located at 2F, Seenspace, Thonglor Soi 13, Bangkok, Thailand, p. +66 02 185 2728. Open daily 11am – 8pm.