The Weekly Grub: 5 Things To Eat And Drink In Singapore This Week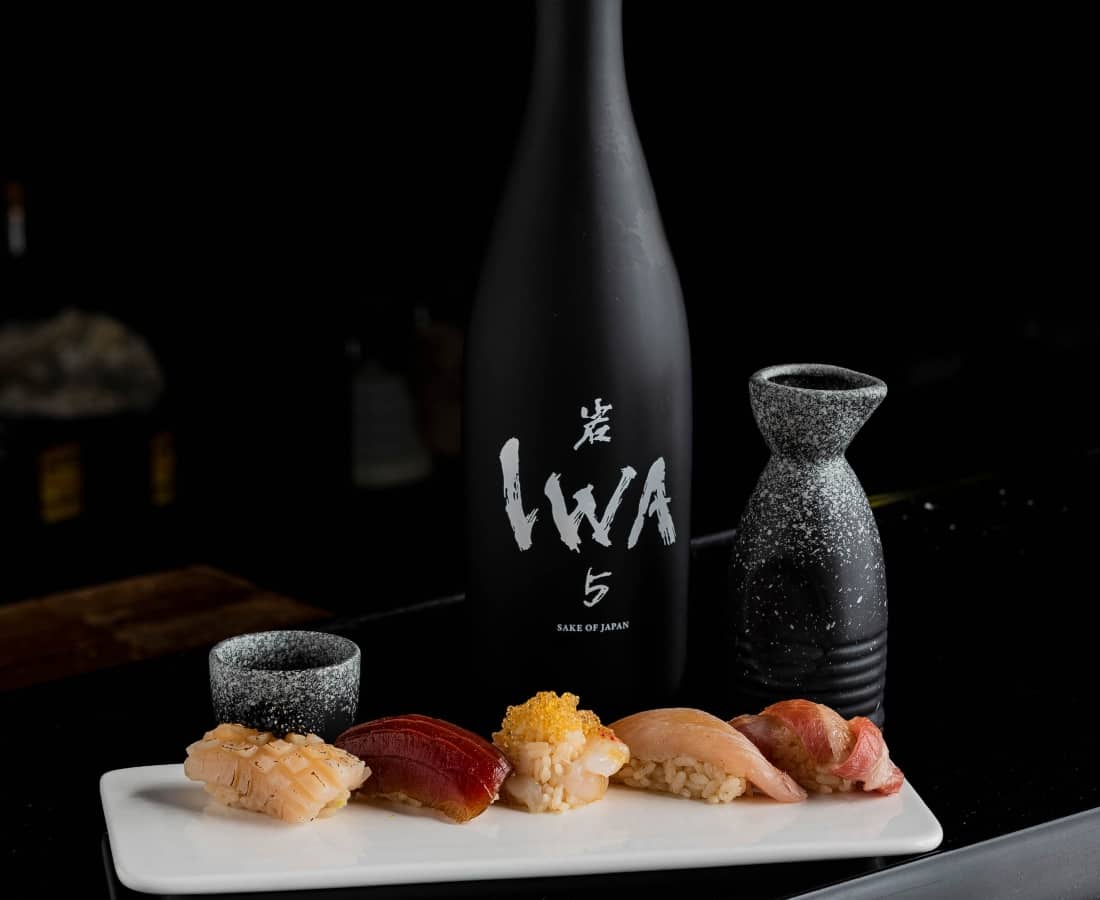 PUBLISHED April 7th, 2021 06:00 am | UPDATED April 13th, 2021 07:11 pm
This week, let your tastebuds journey through Japan with a sake flight, or take a leap back in time to pre-COVID days with familiar club bops while enjoying Edomae sushi. Rediscover a familiar ingredient in Cantonese style, and award-winning tipples at a riverfront watering hole. Finally, gourmet burgers being reimagined into a Halal-friendly menu.
All Aboard Akira Back's Sake Flight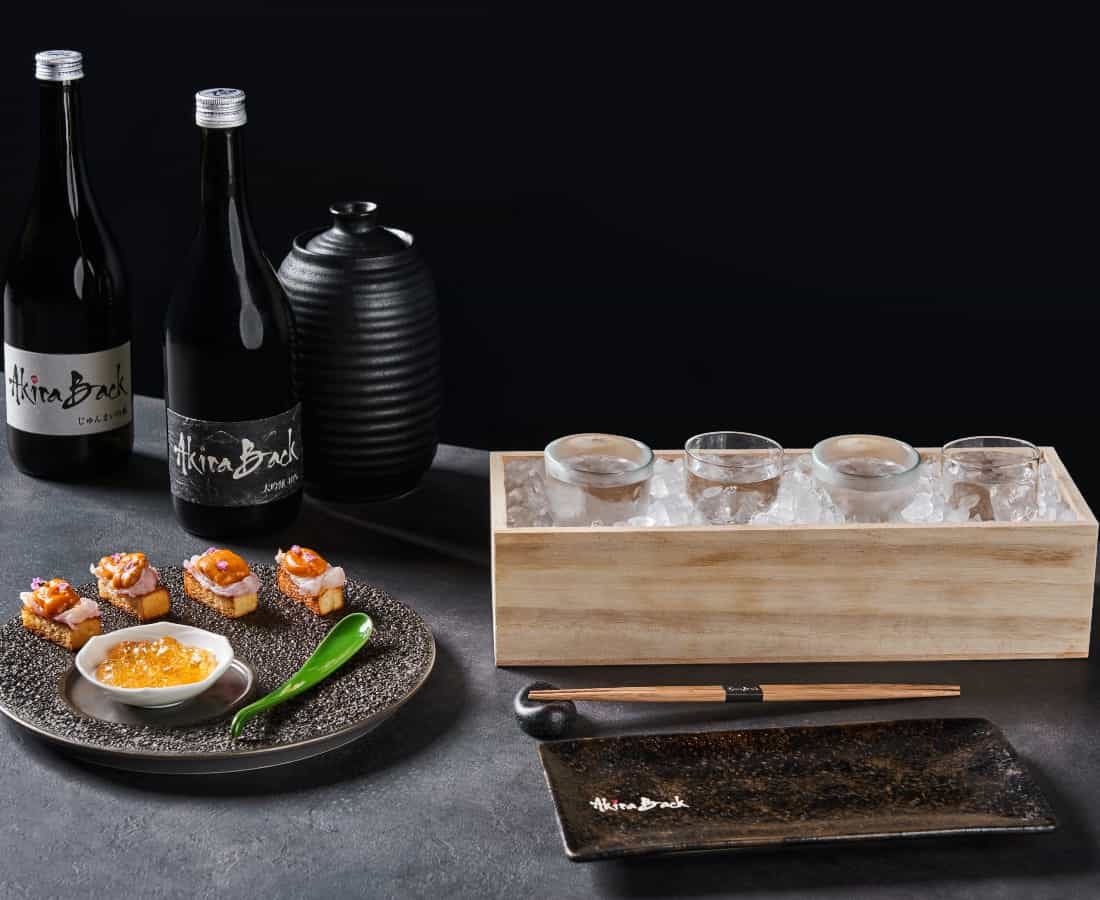 Nine courses, four labels sake of sake to pair – if that sounds like the perfect weekend brunch, head to Akira Back this April. The Japanese fusion restaurant's Greatest Hits Weekend Brunch (S$88++ per person) meets a curated pairing of their new Sake Flight (S$48++). Highlights include the clean, fruity dryness in Toko that complement a savoury Crispy Tofu with kochujang soy and the AB Nigori – an exclusive label produced exclusively for Akira Back namesake restaurants worldwide by acclaimed Iwate brewery Nanbu Bijin – with chef's selection of nigiri sushi.

Akira Back's Greatest Hits Weekend Brunch and Sake Flight are available from Sat-Sun, from 12pm-2.30pm, at 30 Beach Road, Level B1M, Singapore 189763, p. +65 6818 1914.
Have an Eel of a Time at Wan Hao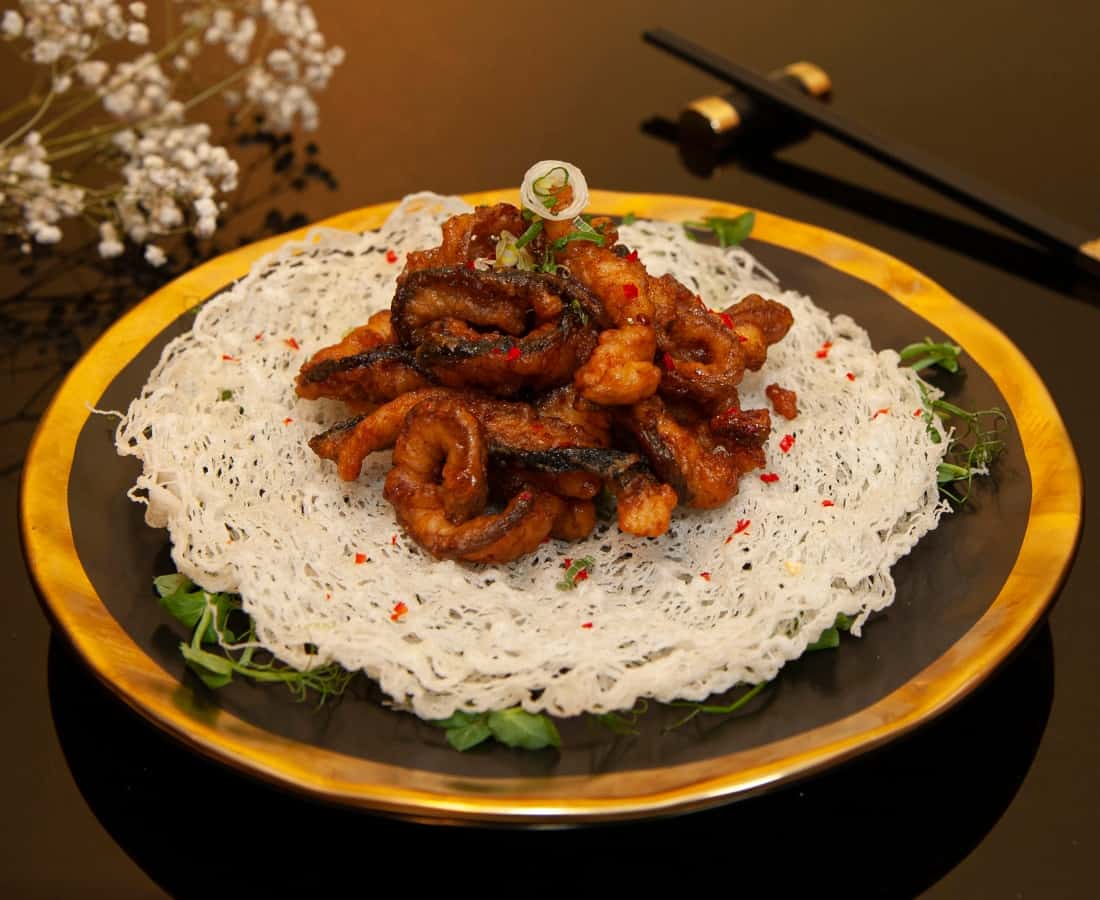 Armed with a selection of saltwater white eel and freshwater yellow eel, Wan Hao Chinese Restaurant is putting forward eel dishes executed with unique Cantonese recipes. Stars on the menu include the succulent and well-marbled Braised White Eel with Abalone Sauce & Fish Paste Skin (S$68++), Crispy Yellow Eel with Szechuan Honey Sauce (S$25++), and familiar flavours in Steamed Whole White Eel with Black Garlic Sauce, Fried Garlic, and Spring Onion (S$12++ per 100g). Did we mention that eel is also a vitamin-rich superfood?

Wan Hao Chinese Restaurant is located at 320 Orchard Road, Marriott Tang Plaza Hotel, Singapore 238865, +65 6735 5800.
Maybe Sammy Pops Up at Publico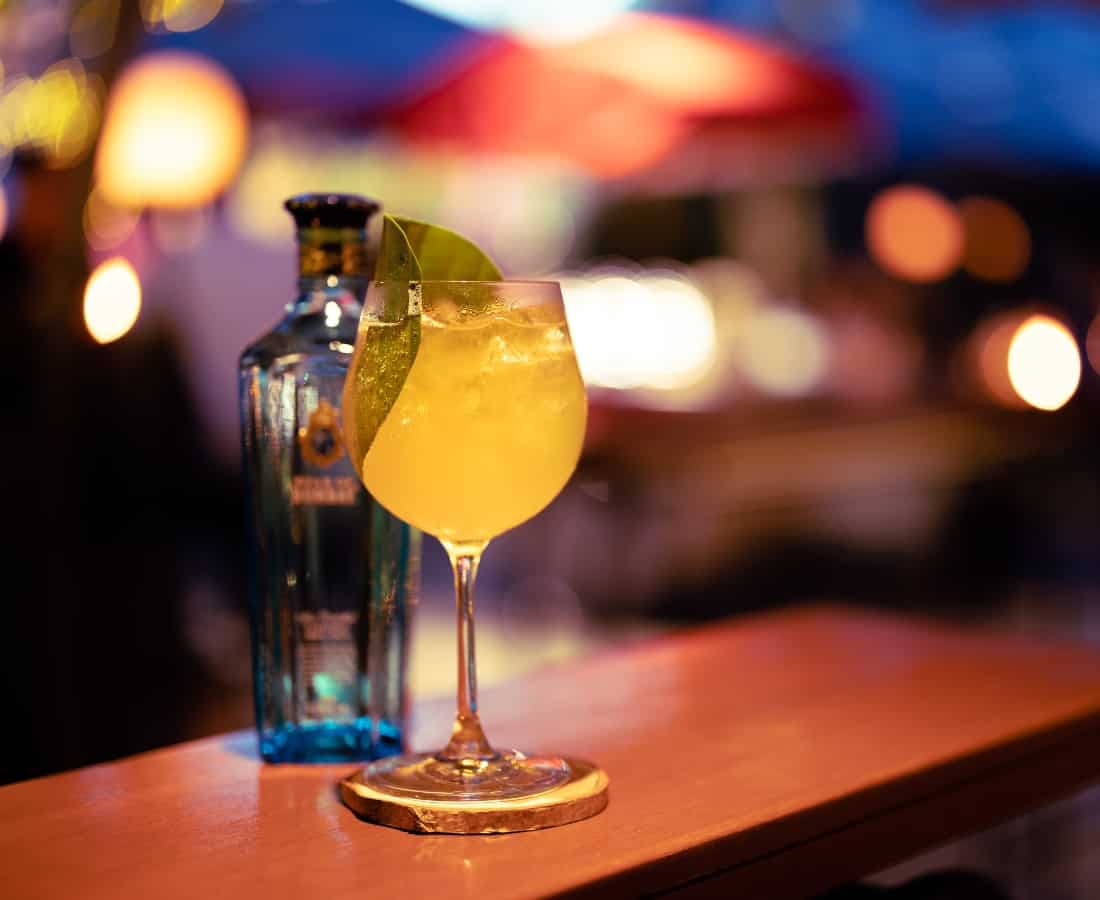 #11 on the worldwide cocktail pecking order and the highlight of Publico's second edition of their Best Bar Voyage Series is Sydney-based Maybe Sammy. Three of their masterfully-crafted tipples will be available till 31 May 2021; the effervescent gin-based spritz All of You (S$24) with housemade kombucha, the dainty and fruity Candy Man (S$24), and EE-O-ELEVEN (S$25), which pairs aged rum with coconut water and banana liqueur. Recline back at the waterfront bar while reminiscing of the Roaring Fifties, from which Maybe Sammy takes inspiration for its bespoke cocktails.

Publico Ristorante is located at 1 Nanson Rd, InterContinental Robertson Quay, Singapore 238909. Open Mon-Thu 12pm-10.30pm, Fri 12pm-11pm, Sat 8.30am-11pm, and Sun 8.30am-10pm.
Indulge in Halal-Friendly Goodness at Tiga Roti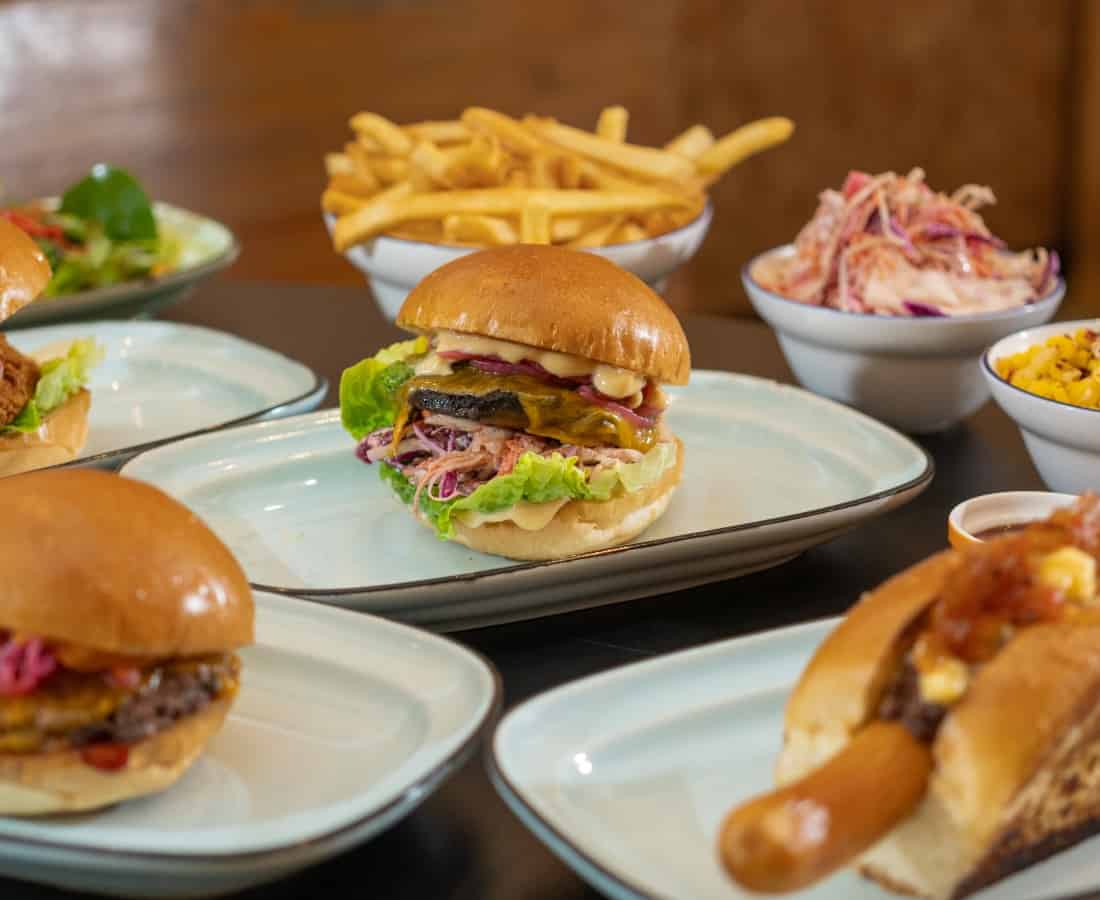 A crossover between his love for burgers and his love for his Malay wife, Tiga Roti is the brainchild of Executive Head Chef Adam Penney. Using premium Halal-certified ingredients, expect a menu of reimagined Three Buns classics from Baby Huey's Halal brother Plug Three (S$12), to Boi Ndoot with TiNDLE "Kiev". Sides include sweet potato-based Ubi 40 (S$9) and fiery Fuhhhhh Fries (S$9) to complement your extra-sedap experience. Tiga Roti is set to give Three Buns a run for its money.
Tiga Roti is available for home delivery online.
Raving Good Omakase at Zouk's Capital Kitchen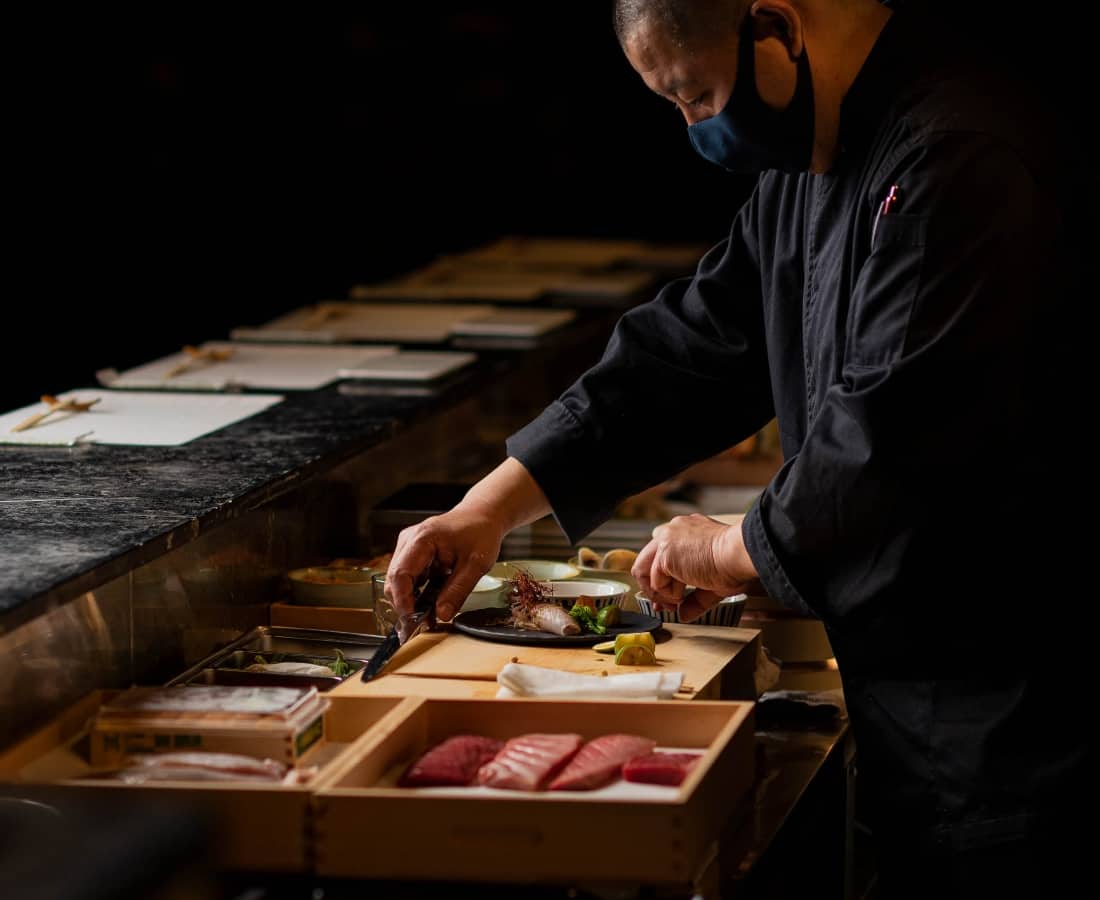 With 30 years of culinary experience under his belt, Chef Ryoichi Nakatani is marrying the art of Edomae sushi with nostalgic clubbing music. Wielding true waza steeped in Tokyo's tradition, Chef's specific curing techniques bring out hidden umami flavours in seafood flown fresh from Toyusu Fish Market (think Zuke Maguro and Monk Fish Liver). Pair this 12-course omakase (S$250++) with IWA 5 sake (S$450), created by former Dom Pérignon Chef de Cave Richard Geoffroy.
The Edomae Omakase is available till end April 2021, Wed-Sat 6pm-8.30pm (first sitting) and 8.30pm-11pm (second sitting). Capital Kitchen is located at 3C River Valley Road, The Cannery #02-05, Singapore 179022, p. +65 9006 8793.
Top image: Zouk's Capital Kitchen's Edomae Omakase with IWA 5 Sake