10 Martial Arts Gyms in Singapore: Less Fight Club, More Karate Kid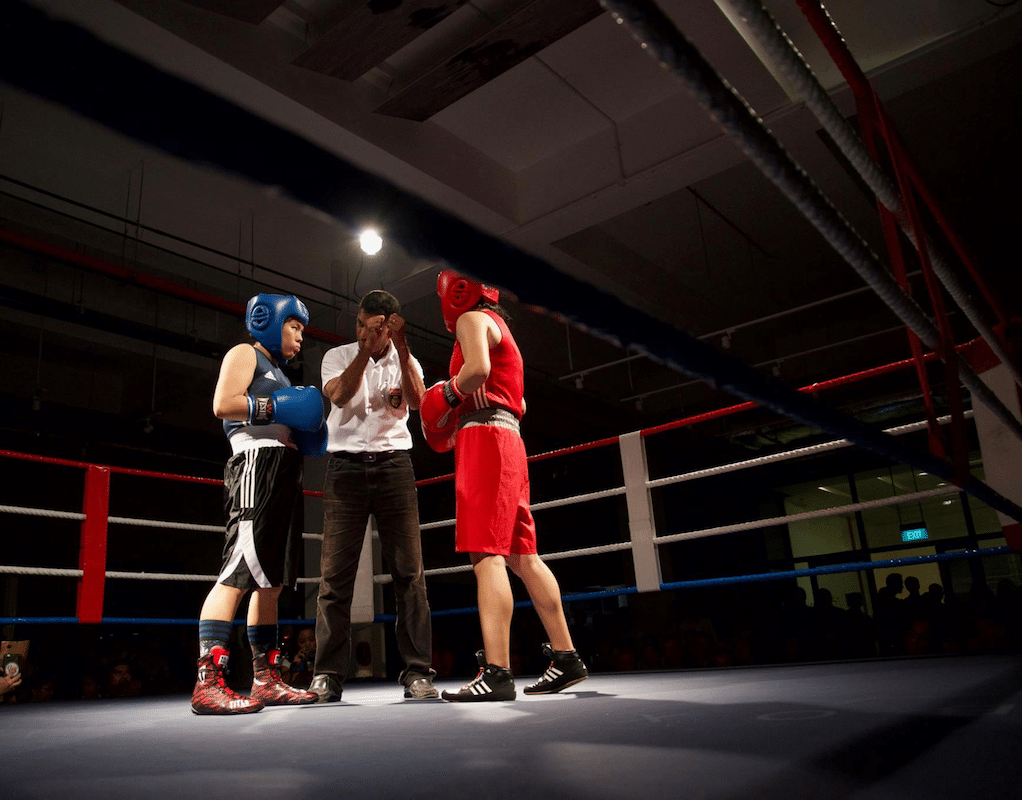 PUBLISHED May 22nd, 2018 07:00 am | UPDATED May 18th, 2020 07:24 pm
Talk about martial arts and the tired Fight Club reference always manages to sneak up on the conversation – lucky for us, martial art gym-goers in Singapore will be hard-pressed to witness one of Tyler's bare-knuckled, bloody brawls. Instead, expect some good old nurturing and mentoring, and find your own Mr Miyagi at these respectable, aboveboard establishments.
Shitoryu Karate Association 
Wipe on, wipe off at the oldest Karate association in Singapore, the first of its kind to be set up on our sunny shores. Established in 1964, it's the only school authorised by the World Shitoryu Karate-do Foundation (WSKF) to teach this specific style of karate, so you know you're in good hands. Their adult classes focus primarily on striking, kicking, and blocking, teaching you to defend against both single and multiple attackers.
Rates: $80/month membership fee for training twice-weekly
Shitoryu Karate Association is located at 60 Tessensohn Rd, Civil Service Club Level 2, Singapore 217664, p. +65 6299 5740. 
Singapore Judo Club
A martial art with no strikes and no weapons, Judo is for those who aren't afraid to get down and dirty in the art of grappling. Another establishment steeped in history, the Singapore Judo Club was founded in 1954 and continues to impart wisdom on the development of balance, kinesthetic awareness, coordination, and awareness.
Rates: $30/month for training twice-weekly (new members have a one-time registration fee of $50) or $10 per session for visitors
Singapore Judo Club is located at 1 Guillemard Crescent, Singapore 399913, contact them at [email protected].
Fight G
Offering classes in Muay Thai, Brazilian Ju-Jitsu, Boxing, and Mixed Martial Arts, Fight G focuses on hard-style competitive training that is sure to give you the tough love needed to unlock your hidden potential. For more advanced students, Fight Class and Extreme Conditioning courses are available, along with the option for a personal training session to truly push yourself to the limit.
Rates: $25 per drop-in session, varying membership rates
Fight G is located at 41C North Canal Rd, Singapore 059297, p. +65 6438 5788. Book a free trial class here.
Juggernaut Fight Club 
Become a true juggernaut at Juggernaut Fight Club, which promises gym-goers with "the ultimate fight experience". This is a promise they are likely to keep – they share a head coach with the national boxing team, so you know the quality of instruction is indeed world-class. Choose from the six martial disciplines of Boxing, Muay Thai, Brazilian Ju-Jitsu, Dutch kickboxing, Mixed Martial Arts, and Wrestling, and steel yourself for the no-nonsense training philosophy of the fight club.
Rates: $30 for an unlimited day pass, varying membership rates
Juggernaut Fight Club is located at 10 Seng Poh Road, Singapore 168895.
Vanda Boxing Club 
Touting themselves as Asia's best boxing and Muay Thai gym, Vanda Boxing Club certainly isn't lacking in confidence. Professional equipment and dedicated coaches are also not lacking in this establishment, with free weights, plyometric apparatus and 15 experienced and passionate coaches at the service of gym members. With a holistic training philosophy and a convenient CBD location, it's the perfect after-work destress destination.
Rates: $275/month for a 1-year adult membership. Book a free trial here.
Vanda Boxing Club is located at 108 Robinson Rd, Finexis Building, Singapore 068900, p +65 6305 2288. 
The Ring 
Specialising in boxing, The Ring prides itself on its fun, focused and empowering workouts. A host of supplementary classes complements its main boxing arm – members are able to try out Strala Yoga, Strength & Conditioning, and Muay Thai as well. Ladies can also look forward to Femme Fatale classes, a whole-body session tailored for women to improve stamina, coordination, and strength.
Rates: $248/month for a 1-year membership
The Ring is located at 58 Kim Yam Rd, #01-01, Singapore 239359, p. +65 6385 1488. 
Impact MMA 
The home gym of Singapore's first UFC fighter Royston Wee, Impact MMA has indeed proven itself with a legacy of greatness. An informal family club, Impact aims to provide affordable yet top-level training in a safe and friendly environment, and everyone from beginners to professionals are welcome. Apart from the usual Brazilian Ju-Jitsu, Muay Thai, Wrestling, and Boxing, expect unusual classes such as No-Gi Grappling and Cardio Muay Thai as well.
Rates: $42 per walk-in class, varying membership rates. Free trial classes available.
Impact MMA is located at 3 Shenton Way, #03-06A Shenton House, Singapore 068805, p. +65 6223 8275.
Eminent Air Muay Thai Singapore

Get down and dirty at this brand new gym conveniently along North Bridge Road! Serious about working your Muay Thai game, they emphasise on quality and authentic Muay Thai with the addition of Tabata, HIIT, circuits, and ending with strength and conditioning training. Talk about a work out.
Rates: $260/month or $35 per session
Eminent Air Muay Thai Singapore is located at Chan Brothers Building, L4, 452 North Bridge Rd, Singapore 188733, p.+65 9797 7663.
Saudação Capoeira
The 'overcoming the odds' aspect of Capoeira is what attracts many underdogs to this martial art. While hard work and commitment is true for most martial arts, Capoeira also incorporates a sort of game and dance element that makes it an exuberant form of working out. Saudação Capoeira offers both Regional classes (for beginners to grasp the nuances and intensity of Capoeira) and Angola classes – a more intense and traditional category that will work out your every bone.
Rates: $35 for a single class, trail session available
Saudação Capoeira is located at 44C North Canal Rd, Singapore 059300, p. +65 8511 5108.
Singapore Kung Fu Martial Arts School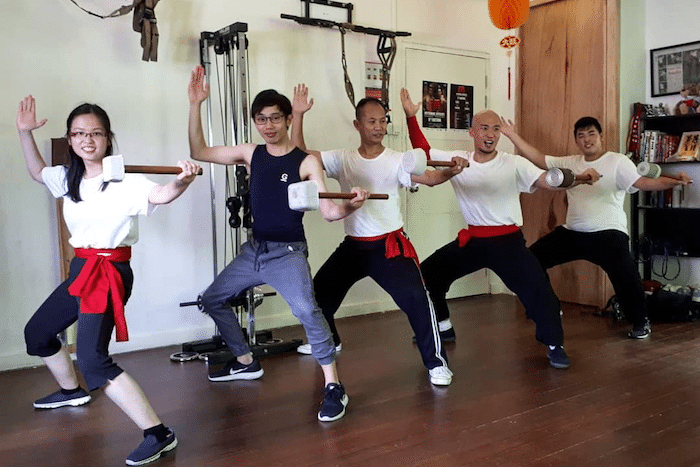 As you might have guessed, this school specialises in genuine Shao Lin Kung Fu, as well as Wing Chun and Hung Gar Kung Fu classes. The highly-esteemed instructor Leroy Kwok trains his students with the undiluted traditions of the art, as he believes that modified Kung Fu is unethical and dishonours the teachings of the founders of Kung Fu. It's not just about training physical strength here, but also your mental strength!
Rates: $150/month for up to 6 lessons and $40 for trial session
Singapore Kung Fu Martial Arts School is located at level 3, 40B Sago St, Singapore 059029, p. +65 9665 8971.