City Nomads Radio: Uzair Sawal, Kuala Lumpur
PUBLISHED March 26th, 2021 06:30 am
With a penchant for rare and forgotten grooves, you can count on Uzair Sawal to open your ears and mind. The co-founder of music collective Public School Kuala Lumpur and listening room-slash-bar fono, he's known for unearthing and mixing up offbeat gems from round the world – everything from Thai molam to Malaysian psychedelic rock to African disco. We catch up with this powerhouse on rediscovering bygone sounds, making the KL scene inclusive, and what's ahead for the year.
Hi Uzair! You're all about rare and forgotten sounds – what first got you straying off the mainstream track?

I've always been listening and searching for new music or old stuff that I've never heard of, but if we're talking about DJing – my first visit to Studio Lam in Bangkok was a pivotal moment for me. I realised then that there are DJs out there who play unconventional non-Western music and are unapologetic about it. Back then, I was content playing my brand of funk, disco, hip-hop stuff (which I still do today), but I needed to challenge myself on how far I could push my boundaries as a tastemaker, instead of just dropping needles on tried-and-tested tunes week in, week out.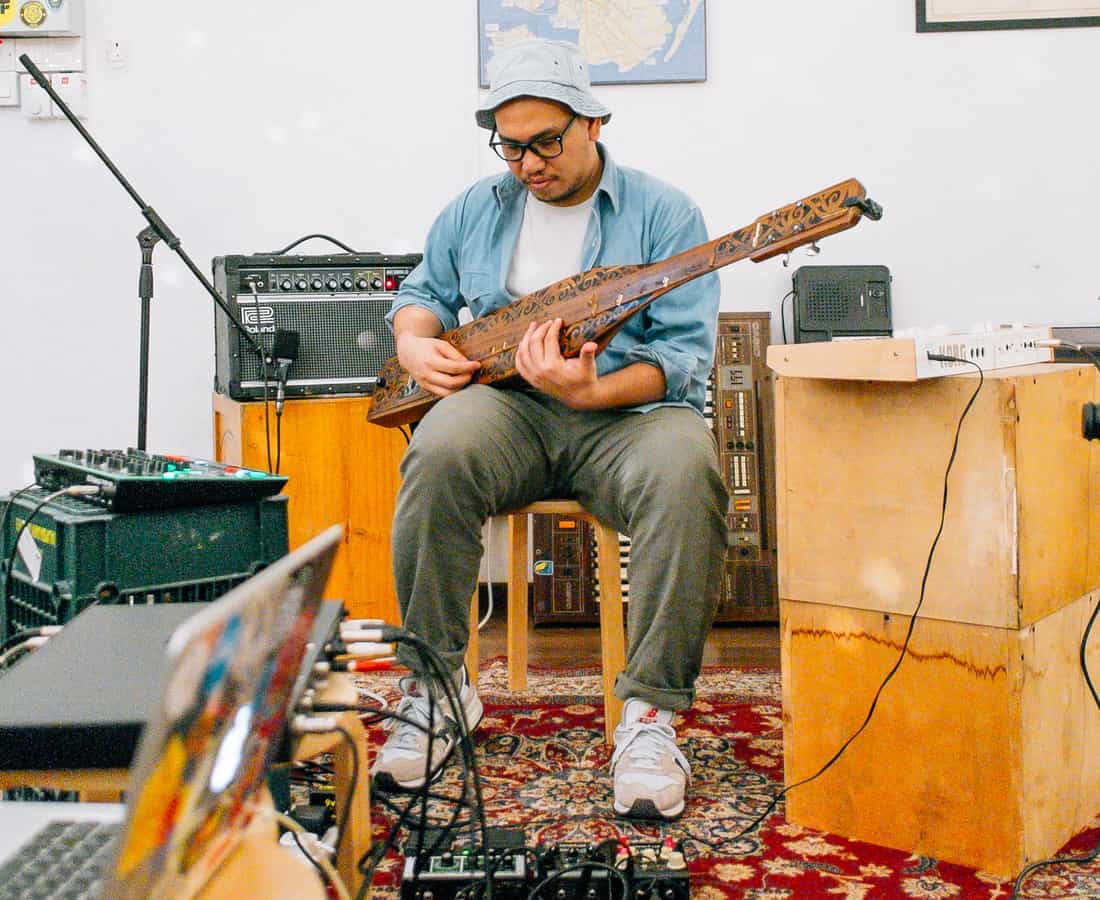 What makes preserving these 'endangered' sounds important to you?
After being away from my home island of Borneo, I felt a need at that time to reconnect with my ancestral roots. It was through my journey of (re)discovering our art and culture that I found solidarity with other indigenous communities around the world. I started paying more attention to music from other parts of the world, or at least where their samples come from.
How do you hunt down offbeat or forgotten sounds?
These days? I start with Youtube and just spiral out from there. With a bit more effort, you can discover way more good stuff on Youtube than you'd ever come across on Spotify. Sometimes I'd listen to online radios like NTS and the now-defunct Red Light Radio, let them run in the background without interference while I work, and when I hear something that I like, I'd bookmark that particular mix and try my best to ID the track. Can't wait to be able to travel again and dig the crates in foreign places.
It's been three years since fono opened its doors. What was your initial vision for the venue, and has it evolved since?
The initial vision was for it to be a place to share music for all walks of life and create a tight-knit community. We were inspired by Japan's audiophile listening bars but the concept was a bit alien for Kuala Lumpur, so we began with what we know best: throwing parties featuring DJs and bands. I curate most of the events myself and always make sure we offer a diverse line-up. At risk of sounding like an elitist, we will always prioritize non-mainstream music no matter how unpopular it is, because we think there're enough platforms in the city for other bar-sales-friendly music.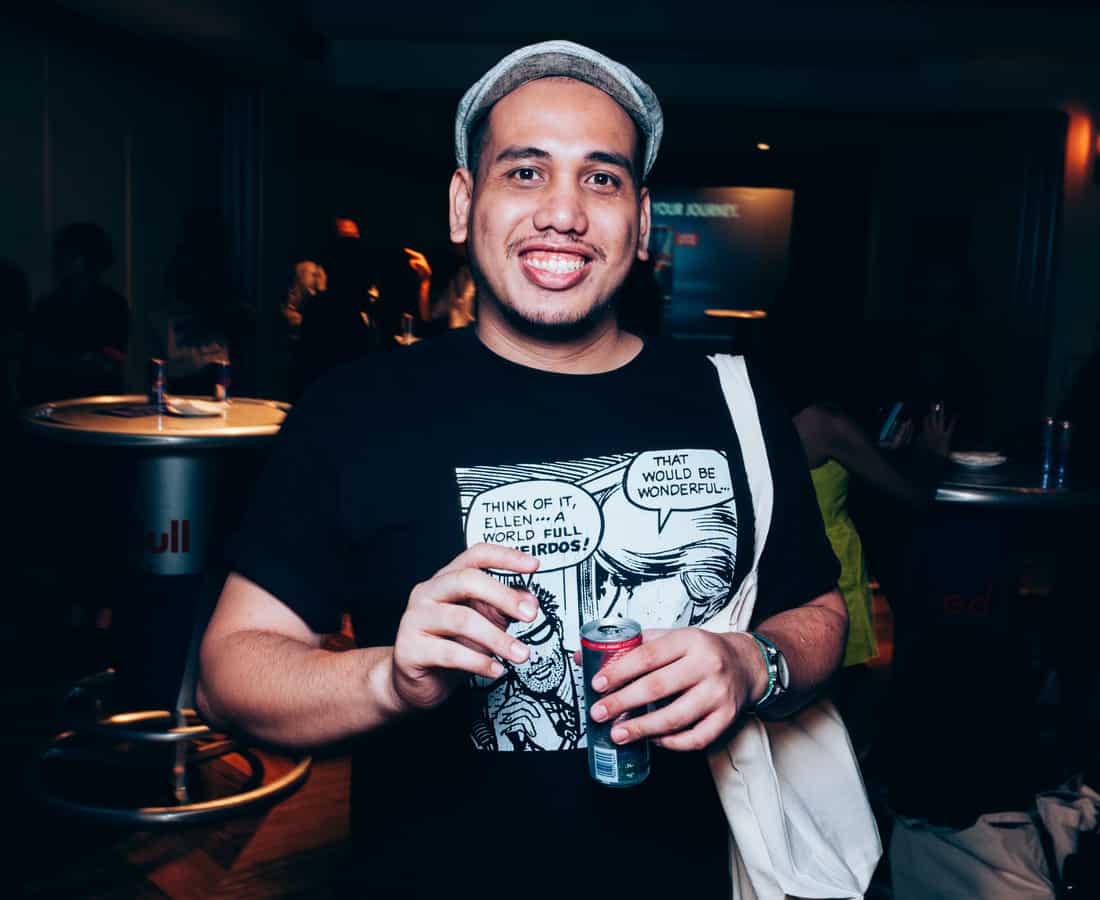 fono is a hybrid space so eventually, we started hosting non-music events such as food pop-ups, film screenings, exhibitions, workshops, and discussions alongside our usual music sharing sessions. Programming might have evolved especially now with the pandemic but the core idea – to provide a safe space to exchange ideas – remains.
How do you pick the folks you work with for fono and Public School's block parties?
I pretty much just invite friends and supporters who really love music and find joy in sharing their finds. We don't make much profit so I don't really get to choose but it also filters the people who're in it for the love. Obviously, I'm not the best person to give out business advice but for real, I try to work with people whose main motivation is not making money.
If you could change one thing about the music scene in KL, what would it be?
To be more inclusive. I'd like to see all-ages events and diverse programming that eliminates the class, social, and racial divides that do still plague our music scene today – no matter how much people might tell you otherwise.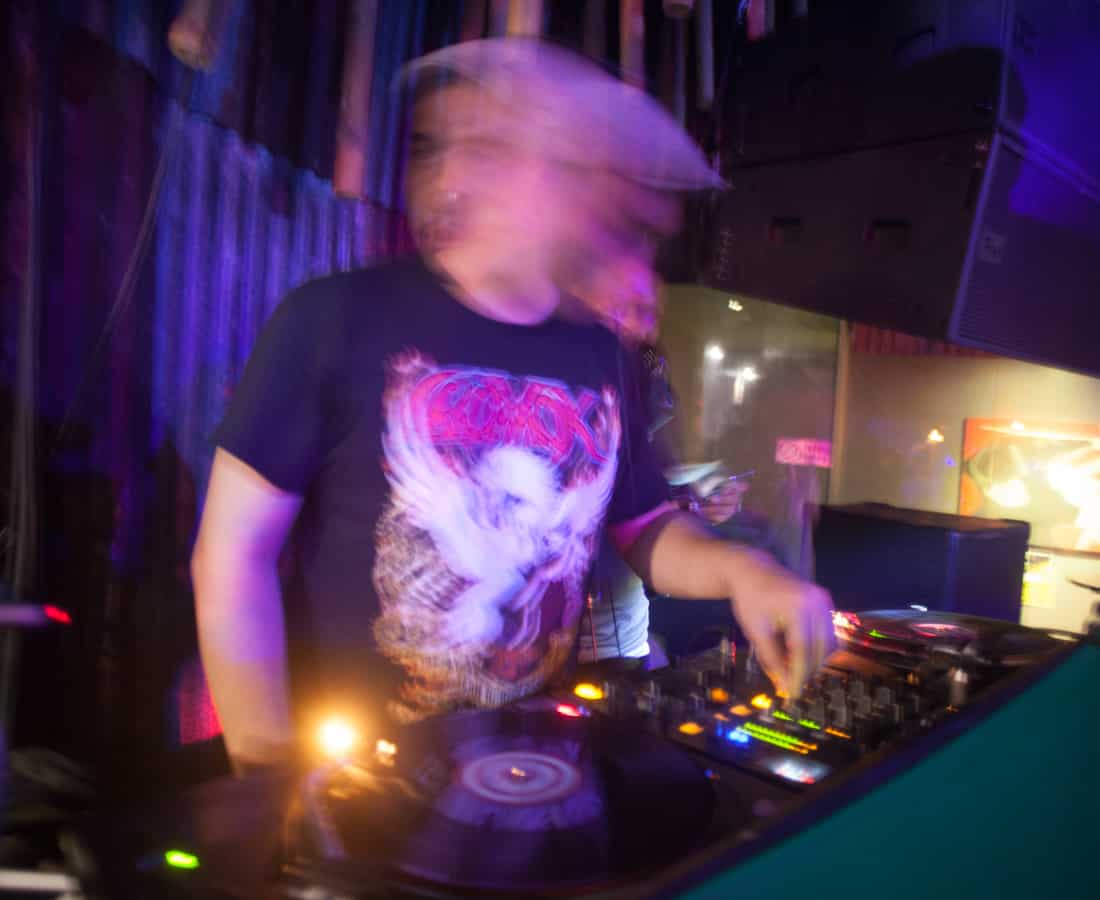 What's one track you haven't been able to get out of your head recently?
'Tunis Dream' by one of my favourite producers, Anchorsong. His previous releases are known to have specific geographical references, but this latest tune internalises his palate of global influences that evoke a vague landscape in his mind.
What are some upcoming projects that have you excited about this year?
The movement restrictions have been lifted recently but honestly, we're not sure if organising events will feel the same again. Besides being busy with fono, I'm currently curating music for several establishments in and outside of Kuala Lumpur. I've also been working on some compositions as part of the sound artist collective Another Universe for the past year, and we're planning a multi-storey audio-visual installation to coincide with our debut EP. Ever since the pandemic, we've just been looking for new ways to present our work.
Describe your mix for us!
One hour of sounds from the region, modern productions with influences from Asia, Africa, and the Middle East, and simply some electronic music that I've been listening to lately. Not restricted to a single style or tempo, this mix interweaves rhythms that are made for both the dancefloor and traditional spiritual healing.
Keep up with Uzair and Public School KL on their website, Mixcloud, and Instagram. 
Top Image: Anya Vaverko