15 Things To Do In Singapore This December 2020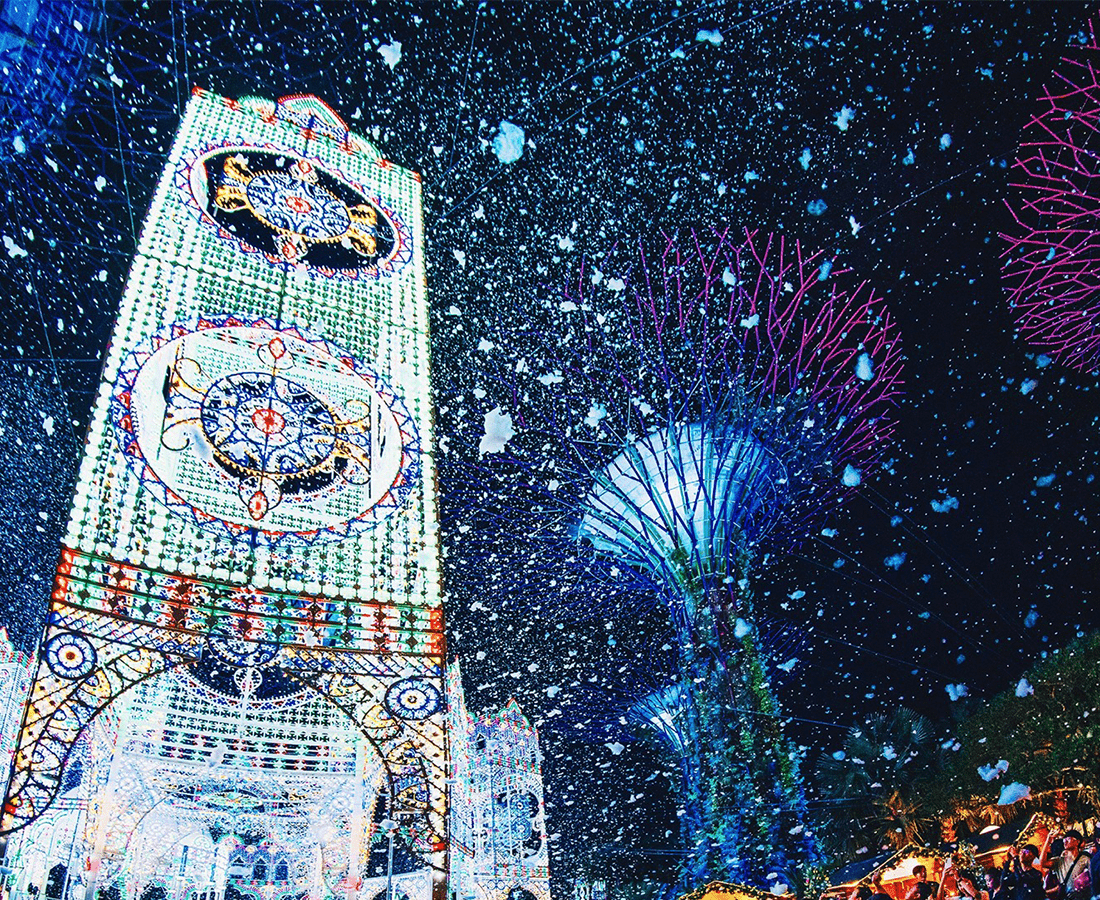 PUBLISHED December 11th, 2020 05:00 am | UPDATED December 31st, 2020 10:51 am
December marks the final lap of a truly trying year and we're just a few weeks away from a new start in 2021. As work schedules start clearing up to make way for the holiday season, our little island is brimming with a barrage of exciting things to do and places to explore. Whether you're an artist, thespian, or simply in the festive mood, there's no end to the fun this month.
Murder at Mandai Camp: The Case Reopens With A Choose-Your-Own-Adventure Production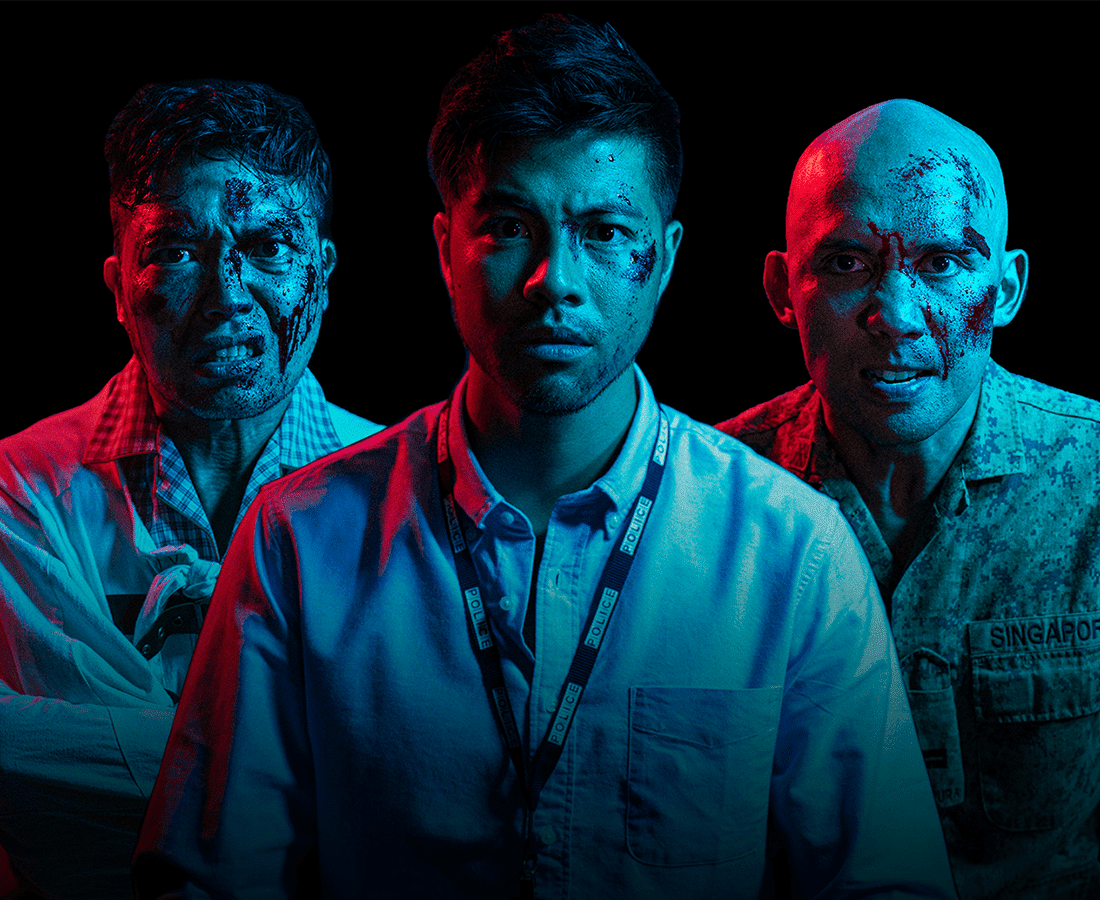 Put on your detective hats with the return of Murder at Mandai Camp: The Case Reopens by Sight Lines Entertainment. This time, the sequel takes form as a virtual horror-mystery escape room with live-action gameplay and 360° views, with key CID officer Lemuel (Benjamin Kheng) taking the lead on this gruesome murder. Investigators who have collected all the key evidence and identified the culprit will also qualify for a Mystery Draw of S$1,000. Spice up the experience with themed tipples from Ah Sam Cold Drink Stall (S$75 for two bottles, S$140 for four bottles), which comes with an exclusive clue to get one step closer to the bounty!
Murder at Mandai Camp: The Case Reopens runs from 22 December 2020 to 16 January 2021, on-demand between 8pm and 4am daily. Tickets are priced at S$20 via SISTIC. Themed cocktails are available for purchase on Ah Sam Cold Drink Stall's webstore. 
Take A Ride Through History On The Orient Express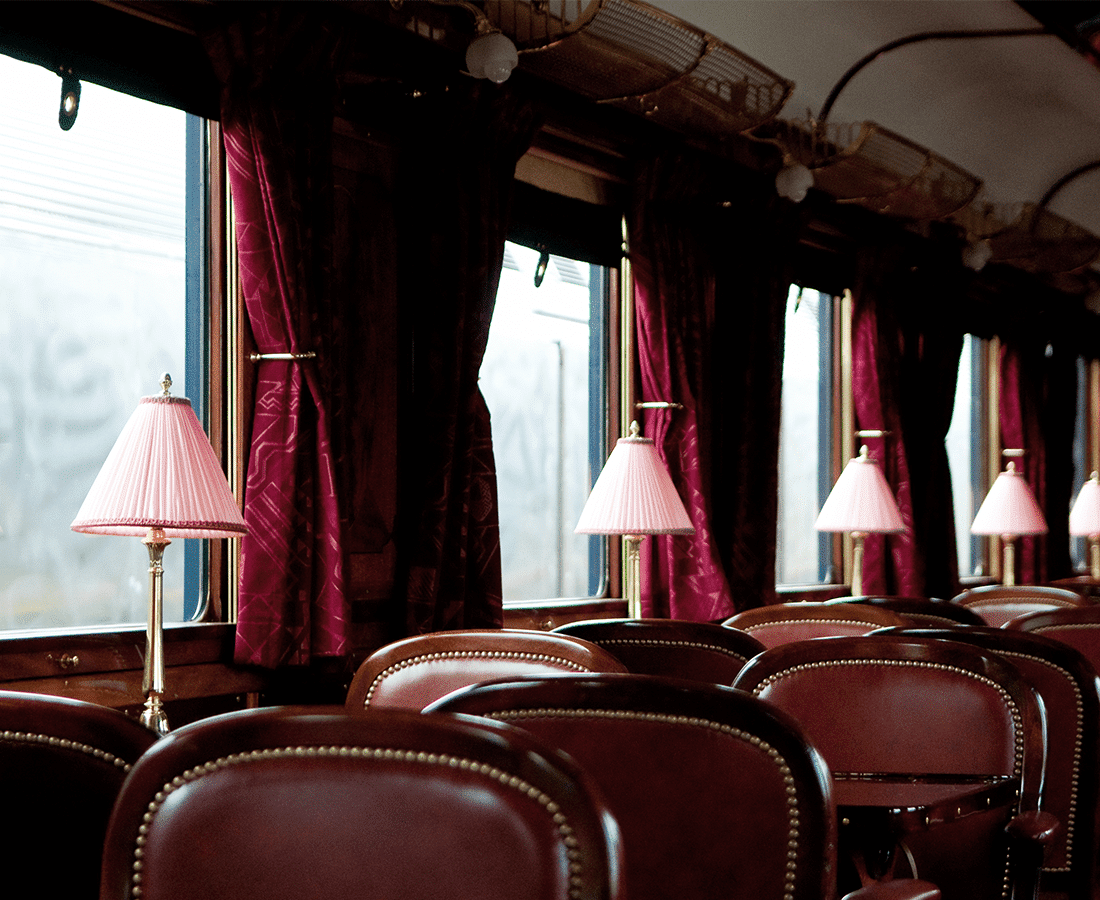 A world of intrigue is waiting to be discovered onboard the Orient Express. Following the 2014 exhibition in Paris, Singapore is the first destination this magnificent train is stopping at outside of France, bringing with it an ethereal gateway to travel, culture and gastronomy. The luxurious train cars house an impressive collection of priceless artifacts and interactive displays. Complete the experience by dining on a bespoke menu at their pop-up restaurant helmed by Michelin-starred chef Yannick Alléno in a lavish replica Anatolia dining car. 
Once Upon A Time On The Orient Express is happening from 12 Dec 2020 – 13 Jun 2021 at Gardens By The Bay, West Lawn, 18 Marina Gardens Drive, Singapore 018953. Open Mon-Tues, Fri, Sun 10am-9pm, Weds-Thurs 10am-7pm, Sat 10am-10pm. Tickets are available via SISTIC between S$25-S$88.
Countdown The Days To Normalcy With A Surreal Dreamscape of Art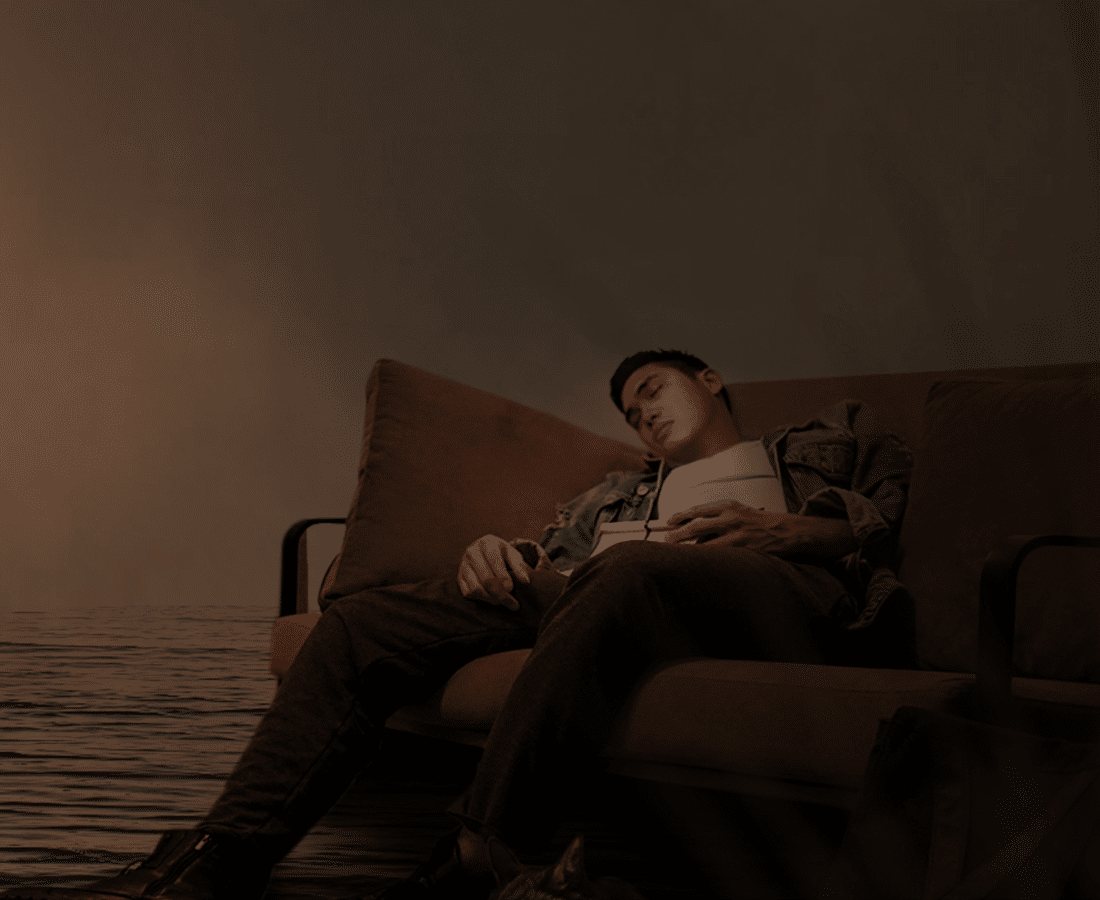 We can always count on our talented arts industry to spin this nightmarish pandemic into intriguing masterpieces. Independent arts organisation OH! Open House leads you through an immersive, dream-like virtual depiction of life in Singapore during the pandemic that spans over three seasons. The first installment – Season One: Walls Crumble – explores life during the Circuit Breaker and coping with the many embroiling emotions individuals face. Set in an old-school TV style, it features works by local artists Kevin Fee, Pat Toh, Tristan Lim, Ang Kia Yee and Hunny & Lummy.
Days and Counting Season One: Walls Crumble can be viewed online here. 
Shop For Nordic Goods In A Magically Festive Market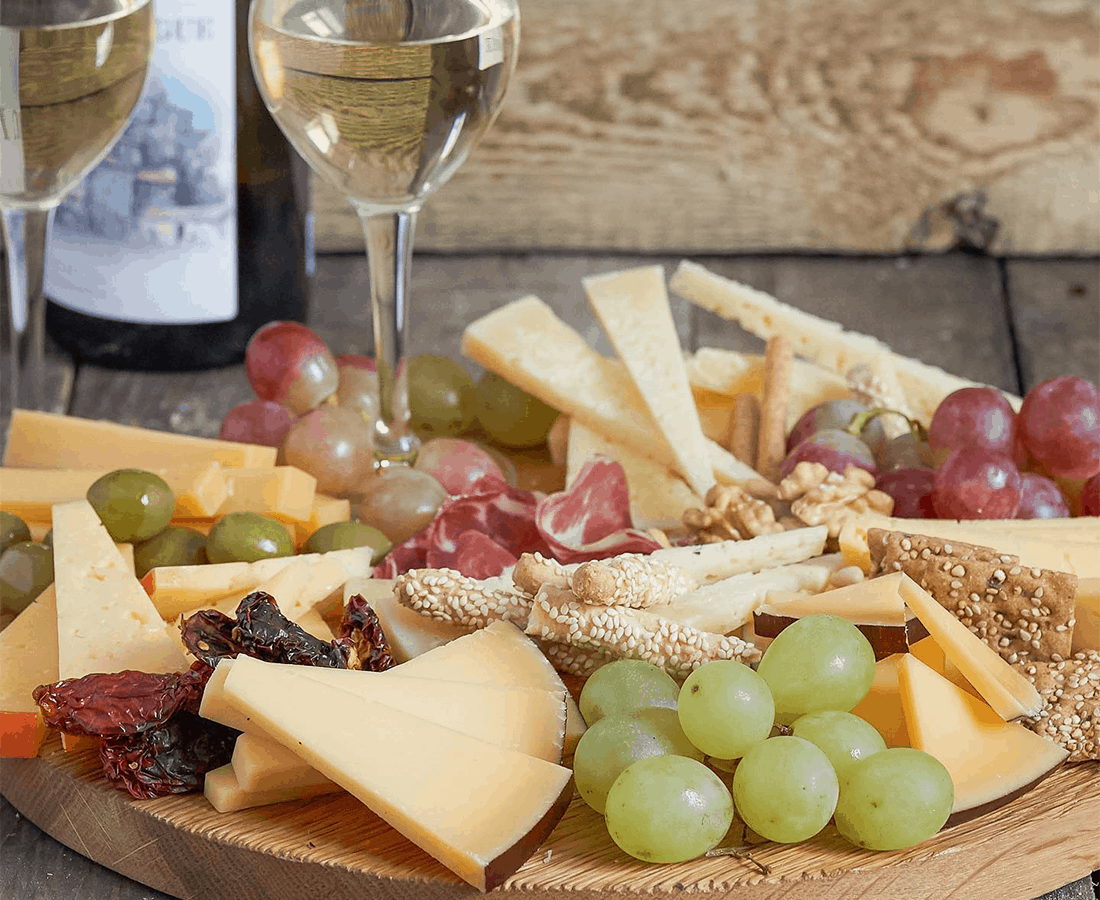 Indulge in a Christmas smörgåsbord of Estonian and Finnish gourmet and artisanal delights at this fairytale-like pop-up. Any essentials you need for a get-together can be found in this market of premium goods. From Nordic Trout, Christmas ham and top-quality cheese to craft beer and wine, everything is sourced from boutiques and small family-owned businesses. You'll also find a limited-edition collaborative range of delectable themed desserts and cakes from Cupplets, packed in artistic hand-painted gift boxes.
A Magical Nordic Christmas is happening 12-13 Dec and 19-20 Dec 2020 from 10am-6pm at Journey East, Tan Boon Liat Building, #03-02, 315 Outram Road, Singapore 169074. 
A Series Of Hybrid Experiences In How To Break A Window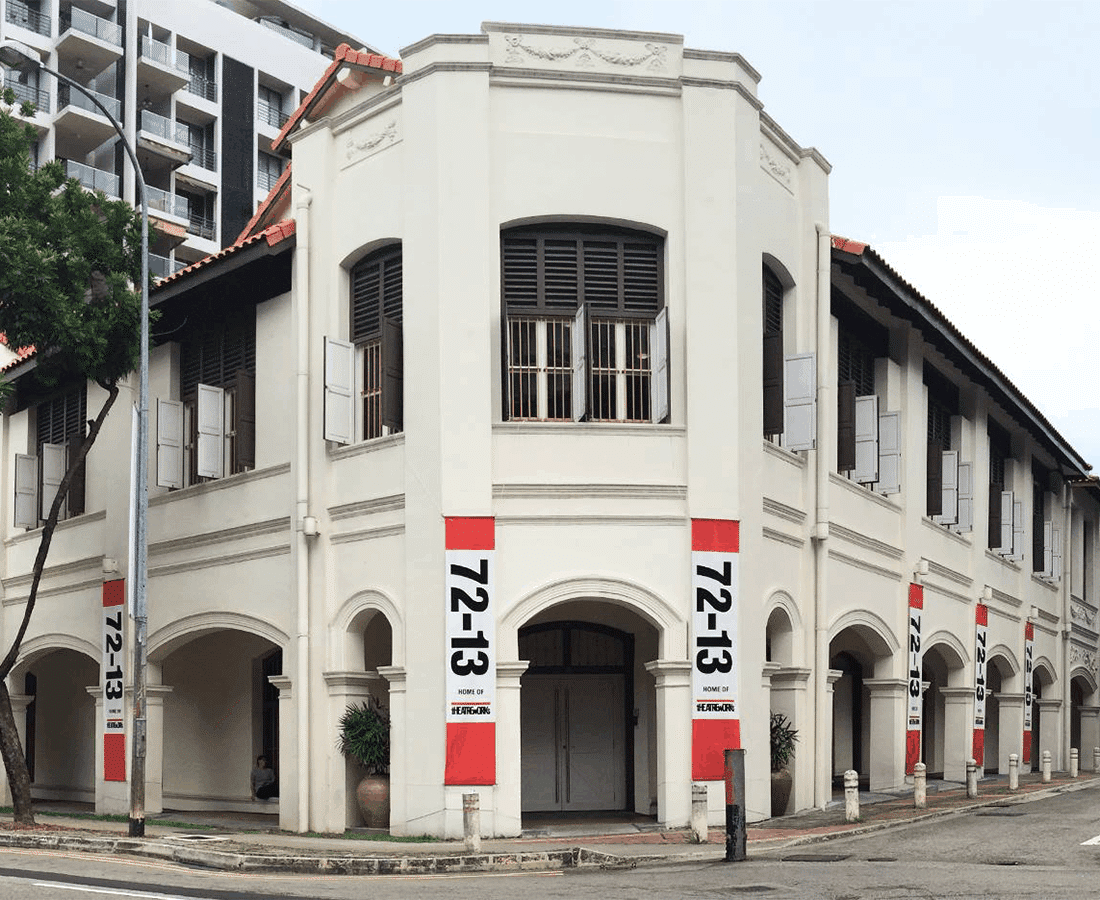 COVID-19 has certainly broken a window in the world of theatre, leading to a new world of digital productions. How To Break A Window celebrates the winning entries of ingenious playwrights from the 24-Hour Playwriting Competition 2020, which you can choose to view from the comforts of home or take pleasure in a hybrid theatrical experience. Digital production The Correspondence will move your heart with a story on familial bonds while hybrid performance Third Eye delves into the supernatural realm. The programme also includes live stage readings, as well as conversations on transmedia storytelling.
How To Break A Window is happening from 16-19 Dec 2020. The hybrid theatrical option is located at T:>Works, 72-13 Mohamed Sultan Road, Singapore 239007. Tickets are between S$10-S$20 and can be purchased here.  
Bring Out Your Inner Artist With DIY Christmas Cards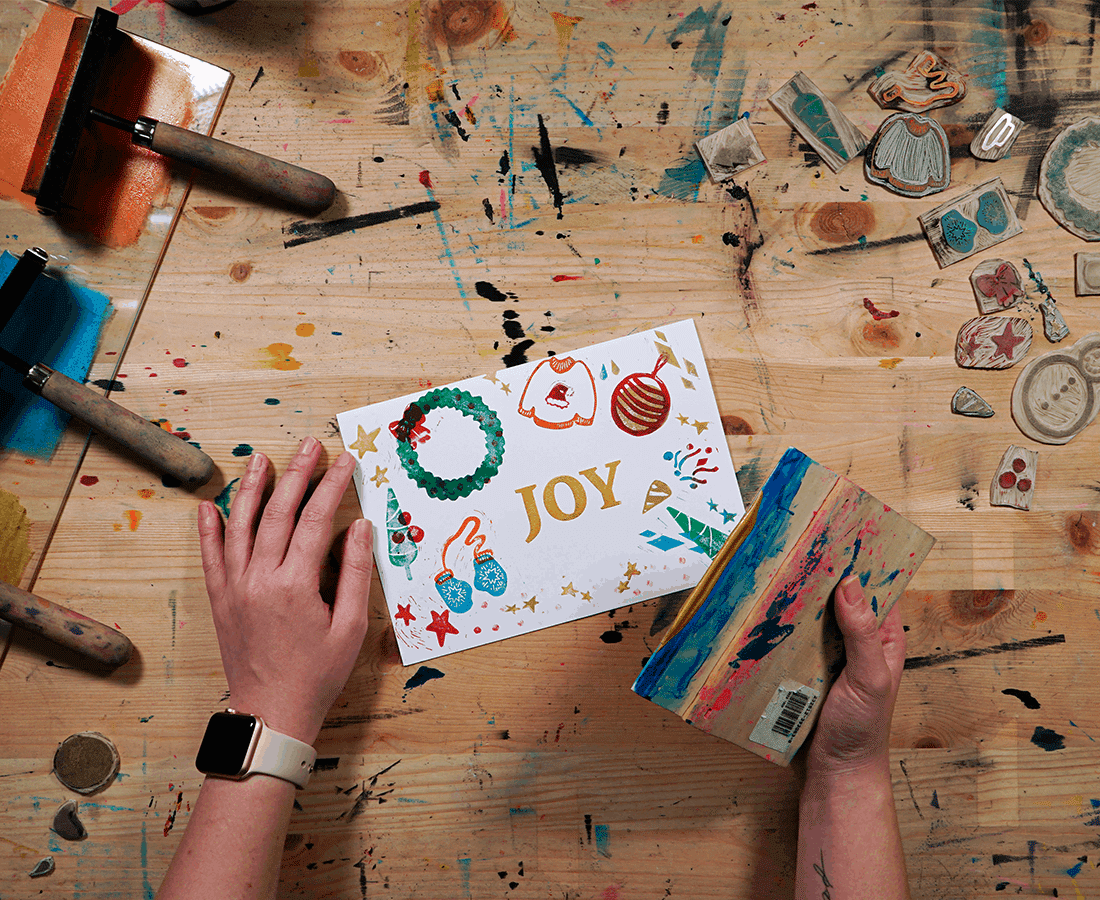 Add a personal touch to your Christmas gifts by pairing them with charming handmade cards. Aside from their usual workshops from lino cutting right down to paper-making, local printmaking service How To Ink gets festive this month with Print-and-Go: Christmas Card Edition workshops. Each session begins with an introduction to this intriguing craft with resident printmaker Stan and his elves – read: assistants – before getting creative with ready-to-use Lino stamps, silkscreen greetings and colourful Speedball® inks. 
How To Ink is located at Concorde Shopping Centre, #01-26, 317 Outram Road, Singapore 169075. Check out their website for session time slots and bookings.
Jazz at Play: 7 Songs at Christmas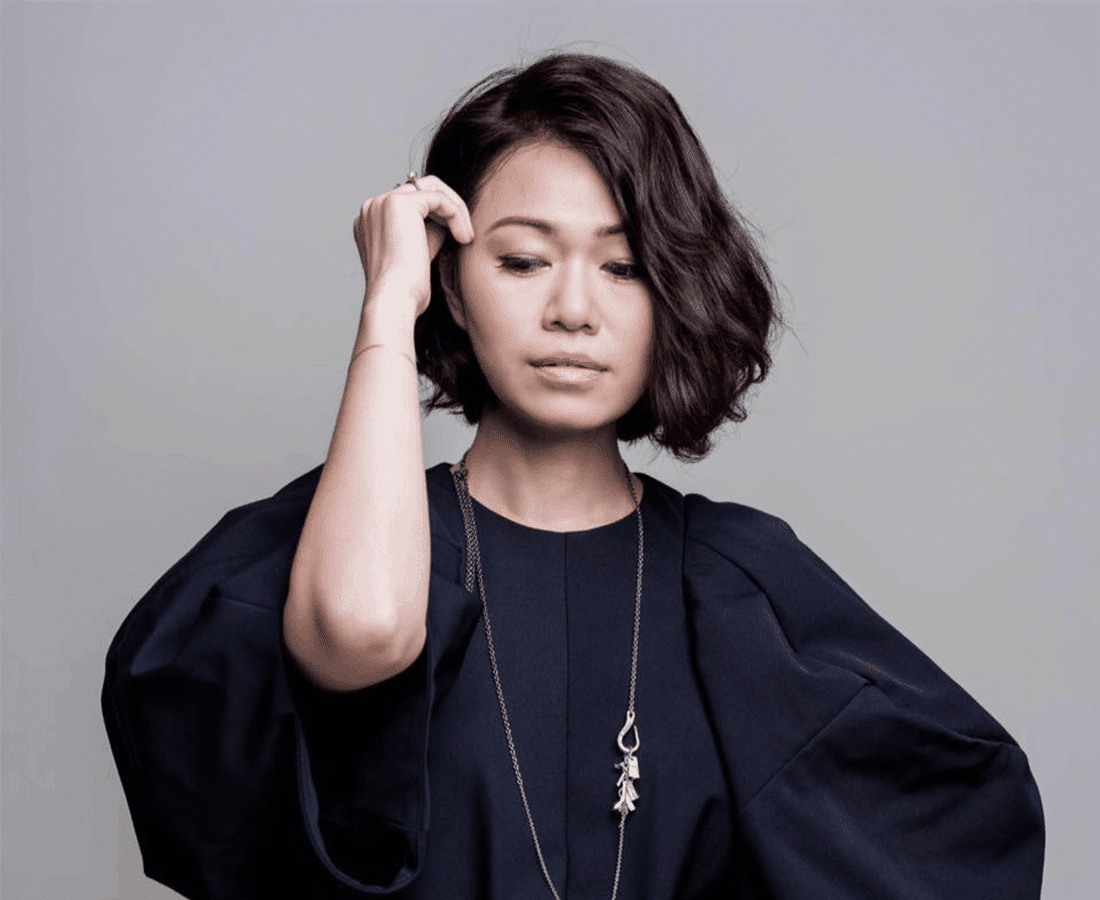 Spice up your evening with the soothing blues of jazz over three nights of double bill concerts this season. Expect a colourful myriad of local jazz bands, musicians and vocalists such as Jordan Wei, Namie and the Waves, Project Ra and Joanna Dong as they lead you through two 45-minute sets of seven songs each evening. Sit back and relax from the comforts of home with favourite jazz classics, original compositions, musical dedications to the audience, Christmas tunes and songs repping 2020 and 2021. 
Jazz at Play: 7 Songs at Christmas is happening online from 27-30 Dec 2020 at 9pm.
A Complex Tale of Familial Crisis in The Wandering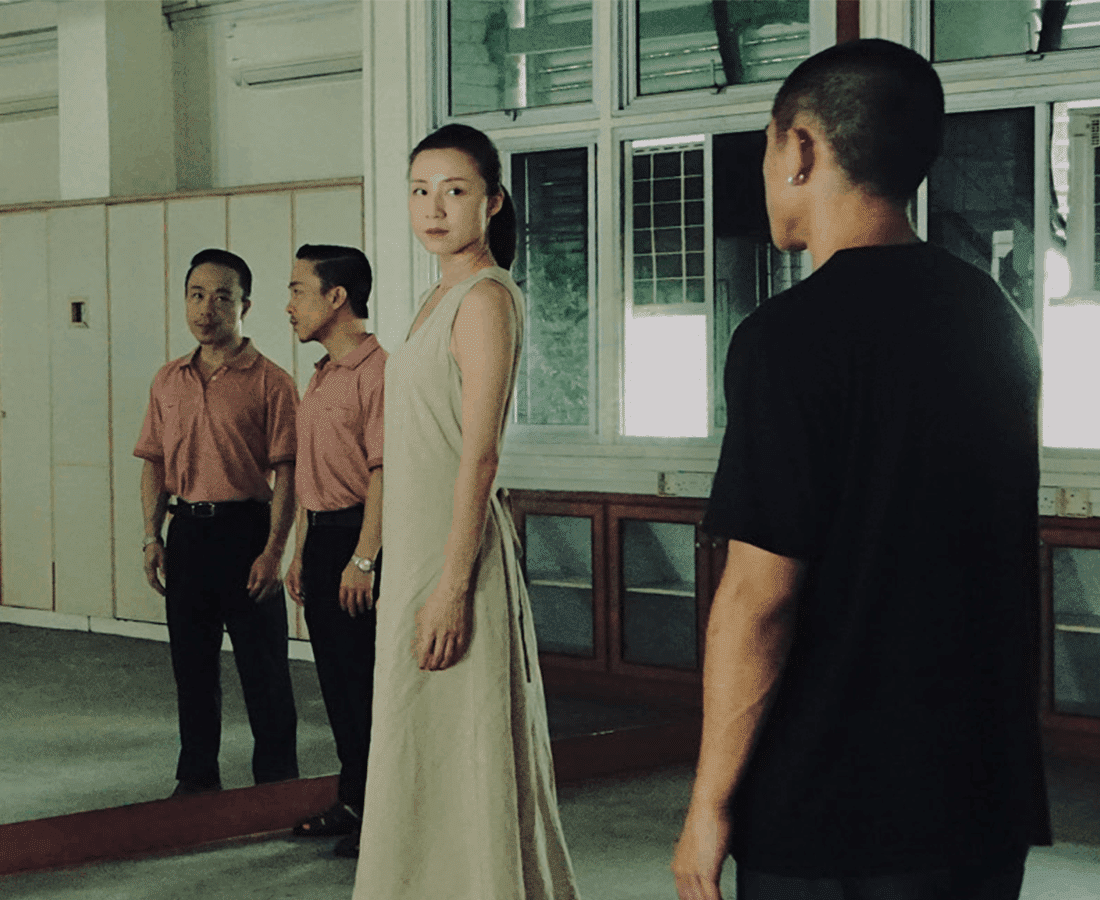 Everyone has ghosts from their pasts, with some bearing a more prominent presence. The Wandering tells the story of a man who has lost his job and the respect of his family making an attempt at reconnecting with them by visiting a childhood haunt haunted by the ghosts of his past. Scored and inspired by the latest album from SAtheCollective "SAMSARA", choreographed by performance artist Rizman Putra and co-directed by filmmakers Russel Morton and Yeo Siew Hua, this evocative film brings together music, choreography and the moving image to explore primal human fears and the metamorphosis of what they manifest.
The Wandering is steaming online from 18-20 Dec 2020 at 12pm. 
Walking In A Christmas Wonderland at Gardens by the Bay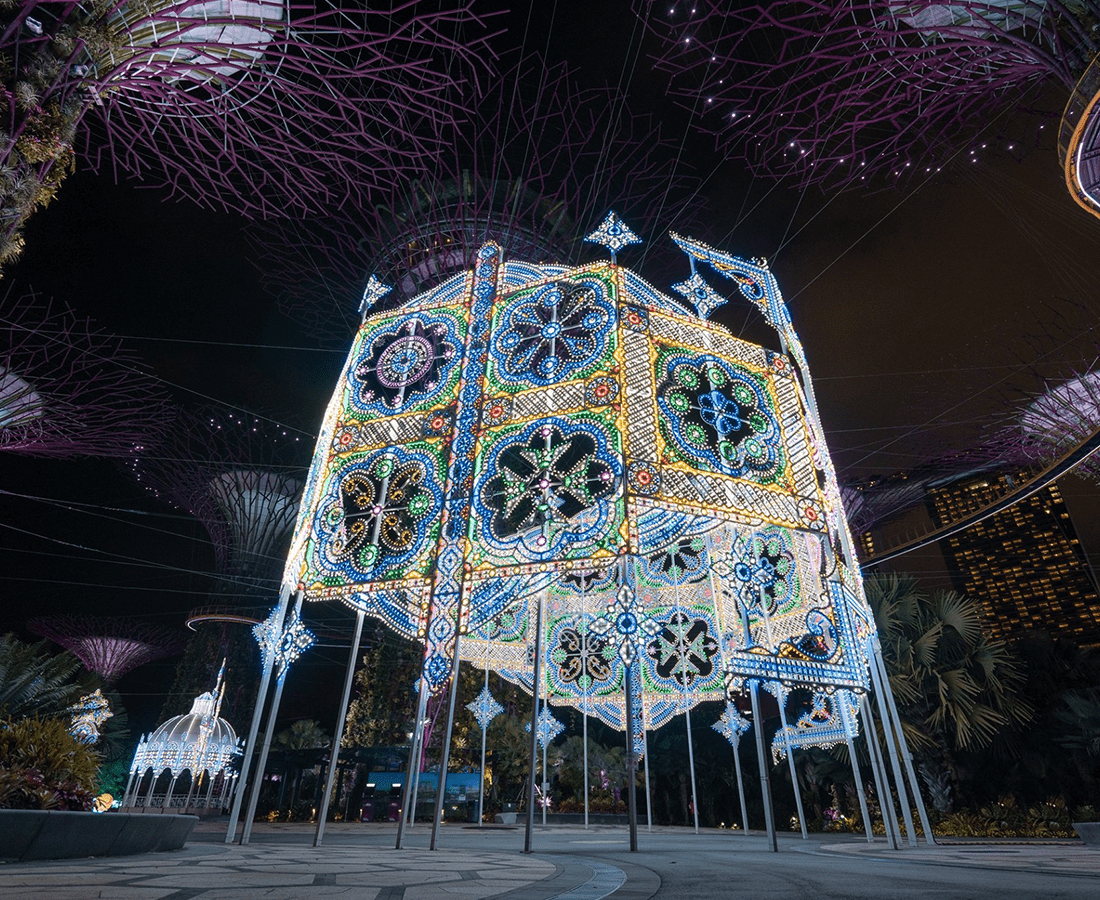 Gardens By The Bay brings Christmas cheer to their grounds with the biggest curation of eight festive light installations this year. A fairytale-like world awaits with the magnificent Spalliera tower, a delicious Häagen-Dazs™ Chocolate Obsession Display, the romantic Path of Tranquility and Cassa Armonica gazebo. You can also dive into an immersive magical virtual realm celebrating the season with The Great Christmas Wonderland Giveaway to win over S$50,000 cash prizes and gifts, an online chat with Santa for the little ones – kidults welcome too – and performances at The Tinsel Theatre presented by Lifetime. 
Christmas Wonderland 2020: Walk of Lights will be running till 27 Dec 2020 from 6.30pm-11pm while the Virtual Wonderland will be on till 31 Dec 2020. For more information, visit their websites. 
Find Love In Cyberspace with Dating Sim (beta ver.zoom)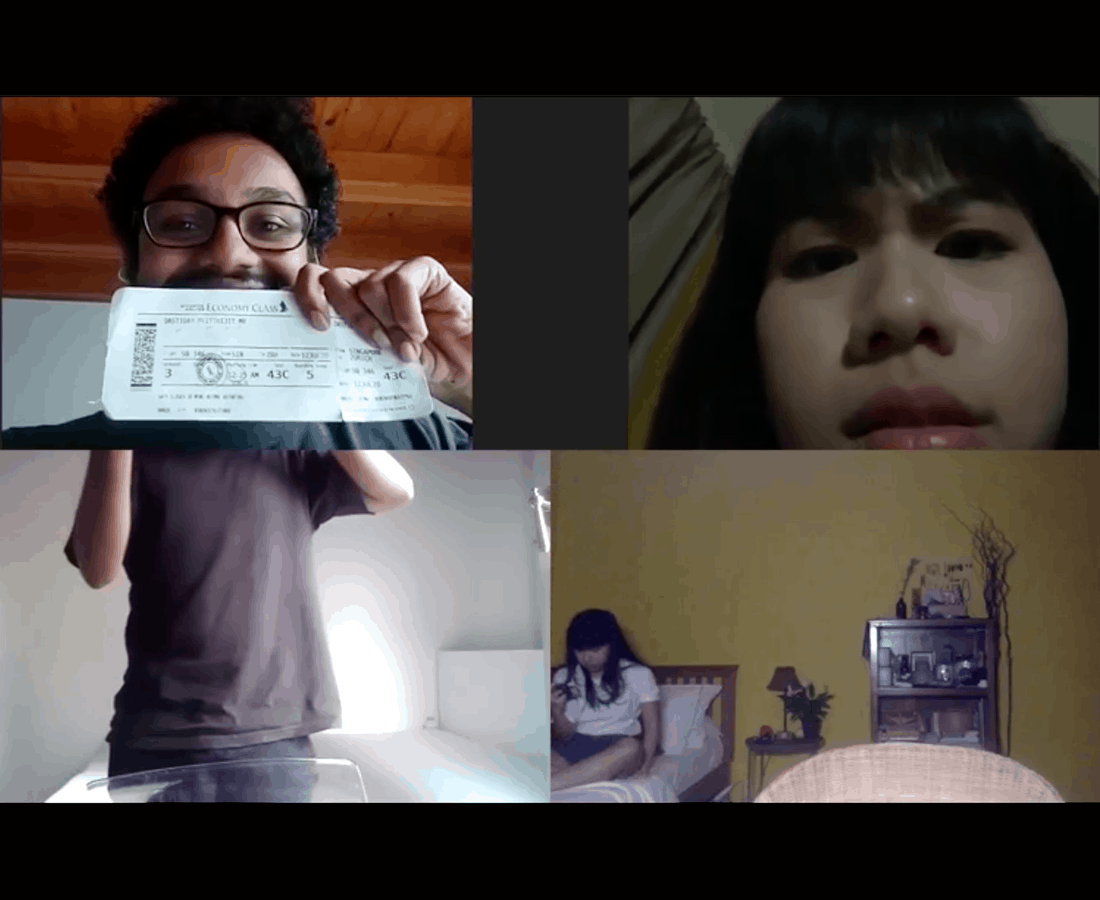 Ever wondered what it's like being in a dating simulation game? Theatre collective ATTEMPTS gives you a taste of finding love in a 2D world with Dating Sim (beta ver.zoom), a 60-minute participatory experience in the form of an interactive dating simulation game come to life. In a quest to boost fertility rates, global conglomerate ARC is inviting you to come onboard as a beta-tester of Mate-Match, an algorithm designed to find you the perfect romantic match. Through a series of collective audience choices, date is mined to predict the perfect match in this curious examination of their agency and prejudices in the modern dating world. 
Dating Sim (beta ver.zoom) will be streaming online on 13 Dec 2020 and 20 Dec 2020 with showtimes at 8pm and 10pm. Tickets are going at S$15 each. 
Voices – A Festival of Song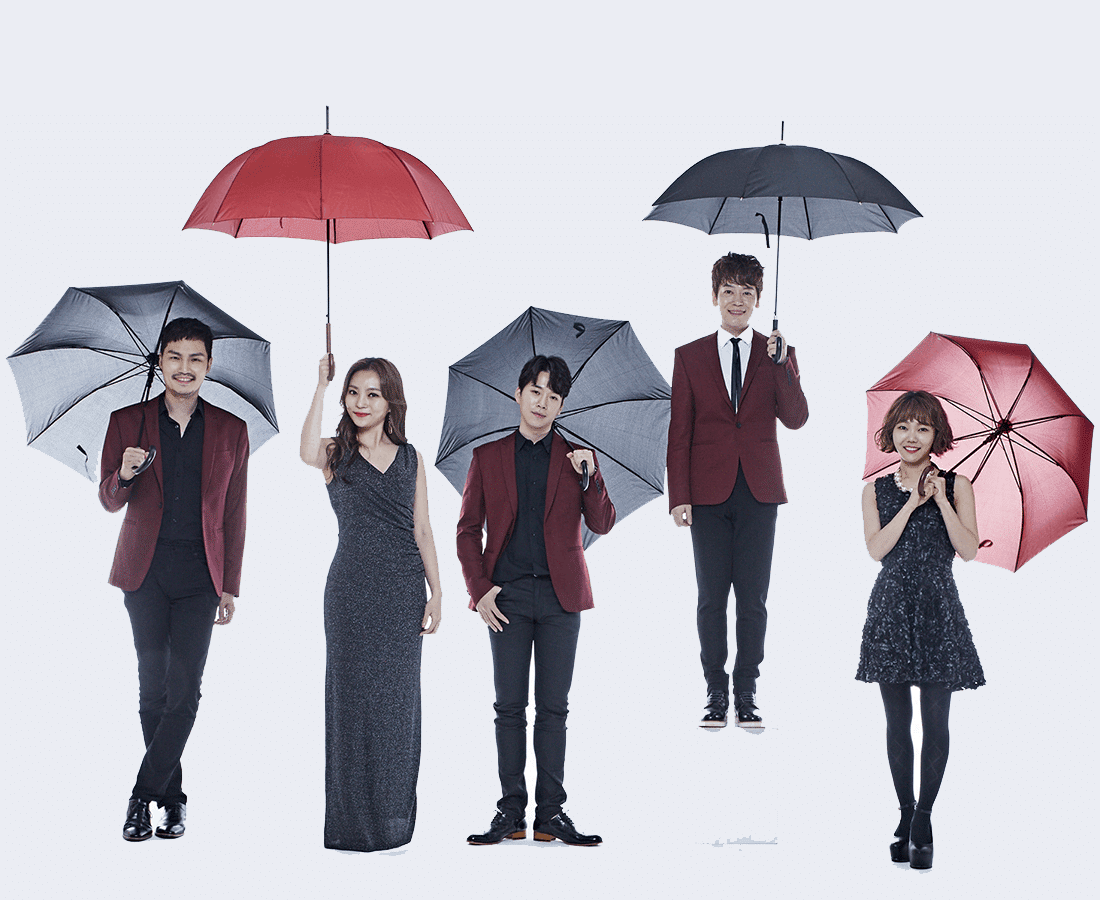 Music is a universal and age-old way to connect with others, whether you're strangers, friend or foe. Voices – A Festival of Song celebrates shared experiences of song both live and online. Escape from reality with An Evening of Art Songs in German, Italian, English and French composed in the romantic and contemporary era or with award-winning acapella group Maytree – Singing from Korea and favourite vocal arrangements ranging from K-pop to doo-wop. For the Broadway buffs, get your feet tapping to numbers from classics like Sound of Music, Wicked and Hamilton in My Favourite Things – Broadway Then and Now. 
Voices – A Festival of Song will have their programmes available online till 20 Dec 2020. 
Travel Around The World On A Whisky Journey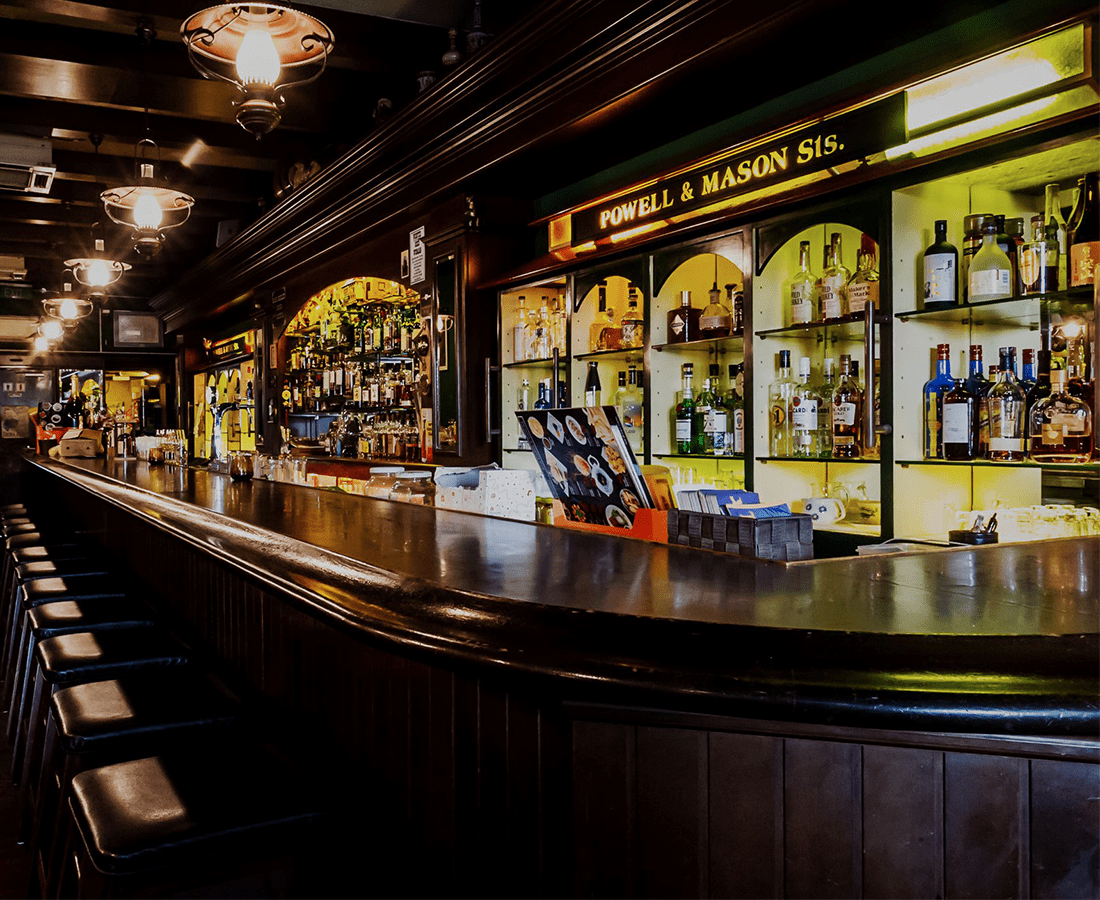 Our travel passports might be collecting dust at the moment, but The Whisky Store has us taking out souvenir whisky passports that come with a ticket for Singapore's first-ever global whisky tour instead. With 20 representing distilleries at the best whisky bars and restaurants on the map and over 1,000 whiskies to savour, the 10-day Whisky Journey offers innovative tastings and pairings of top-shelf drams, masterclasses, special bottlings and a complimentary Glencairn whisky glass to take home with you. And did we mention opportunities to purchase additional drams for as little as S$2? 
Whisky Journey is happening from 11-20 Dec 2020 at multiple venues. Early-bird tickets are at S$32 each and regular tickets are at S$38 each.  
Party The Night Away At Legacy Festival 2020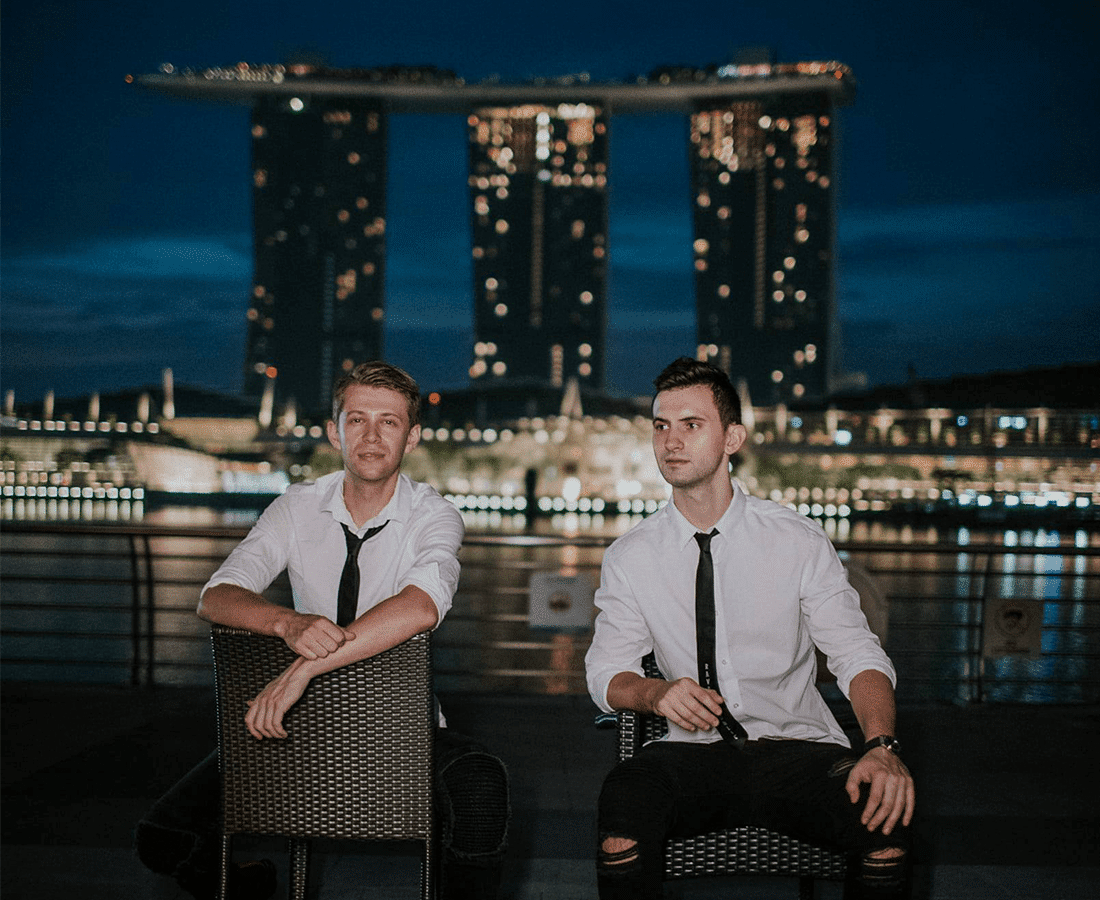 Calling all ravers and party animals! Homegrown music festival, Legacy, invites you to a virtual celebration of music spanning across diverse genres and featuring artists from all around the world. Hosted by MC Deepak and Mr Boo, vibe to the beats of DJ Martin hailing from Japan, DJ Metro from USA, RayRay from Taiwan and LO'99 from the land down under, Australia. Bringing with them the unique Singaporean spirit are scores of local talents such as Plus65Crew, Rave Republic, DJ Vii and Joshua P. 
Legacy Festival 2020 is happening online from 18-19 Dec 2020. 
Get Lit With Quirky Dazzling Illuminations at Lite On!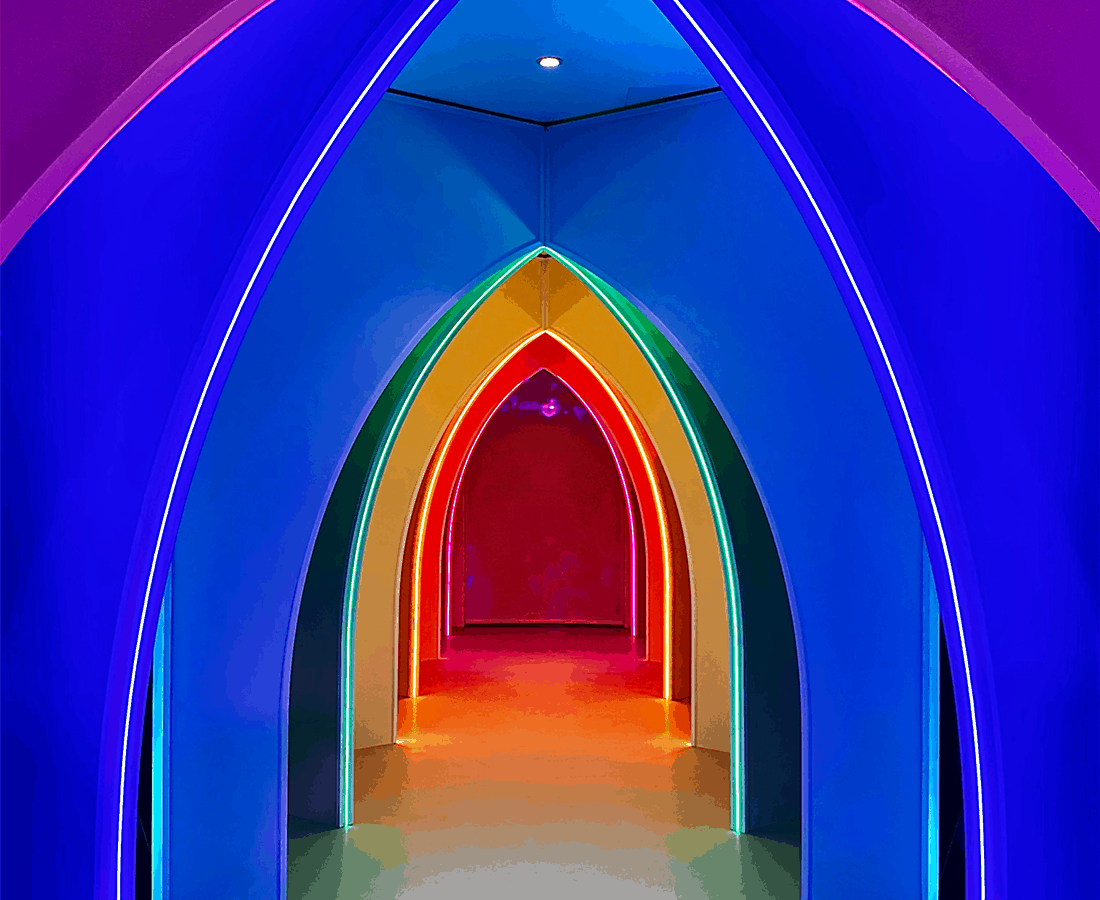 Downtown East is going festive with colourful, 'gram-worthy light installations by homegrown artists with their interpretations of light and day. The exhibition Lite On! is a part of Singapore Art Week and made up of four neon multi-sensory illuminations. Take a wander through the rainbow colour-changing tunnel of Shades of Self by design studio Space Objekt, a geometrical pyramid-inspired structure by Speak Cryptic tilted Somewhere Out There, marvel over  vibrantly-lit doodles from Band of Doodlers in EAT.PLAY.SHOP.STAY and delight in the joy of popping bubble-wrap in playful public art installation Bubble Play by Shophouse & Co. 
Lite On! is located in various locations around Downtown East from now till 21 Mar 2021. For more information on each installation's location, visit their website. 
Daytime Glamping Or Hang out With Dinos At Changi Festive Village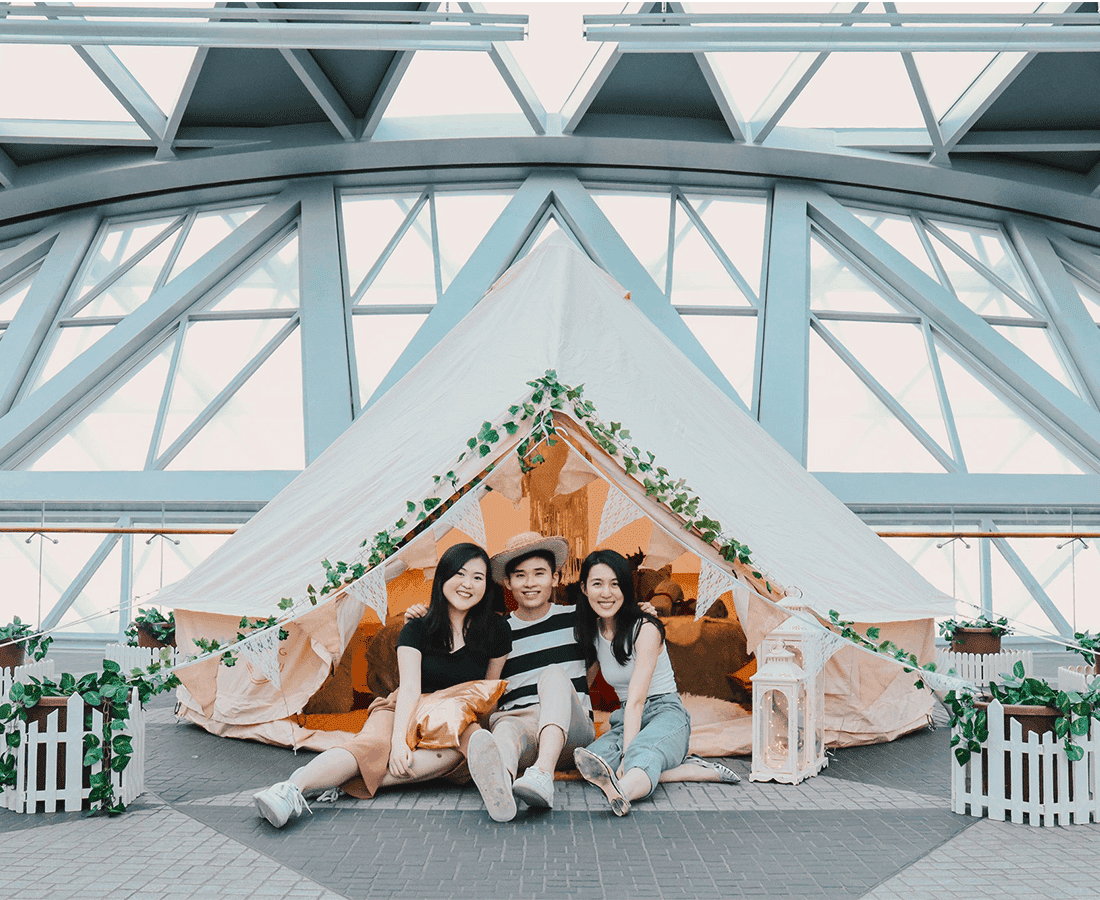 There's lots to see, play and eat at Changi Festive Village. Transport yourself back to prehistoric times at Dino Wonderland, populated by nine majestic dinosaurs, and Singapore's largest outdoor display of these fantastic beasts along the Changi Park Connector on Jurassic Mile. If kawaii is more up your alley, hop on board adorable themed flight Air tokidoki to grab some selfies or experience winter at tokidoki Snow Holiday. Feeling hungry? Grab a bite from the Dino Fest carnival or treat yourselves to a luxurious Glampicnic in a beautiful tent amidst an idyllic garden setting and a view of the famous rain vortex. 
Changi Festive Village is happening from now till 03 Jan 2021. For more information on their attractions, visit their website.
Top Image: Christmas Wonderland at Gardens By The Bay