10 Best Villas in Seminyak, Bali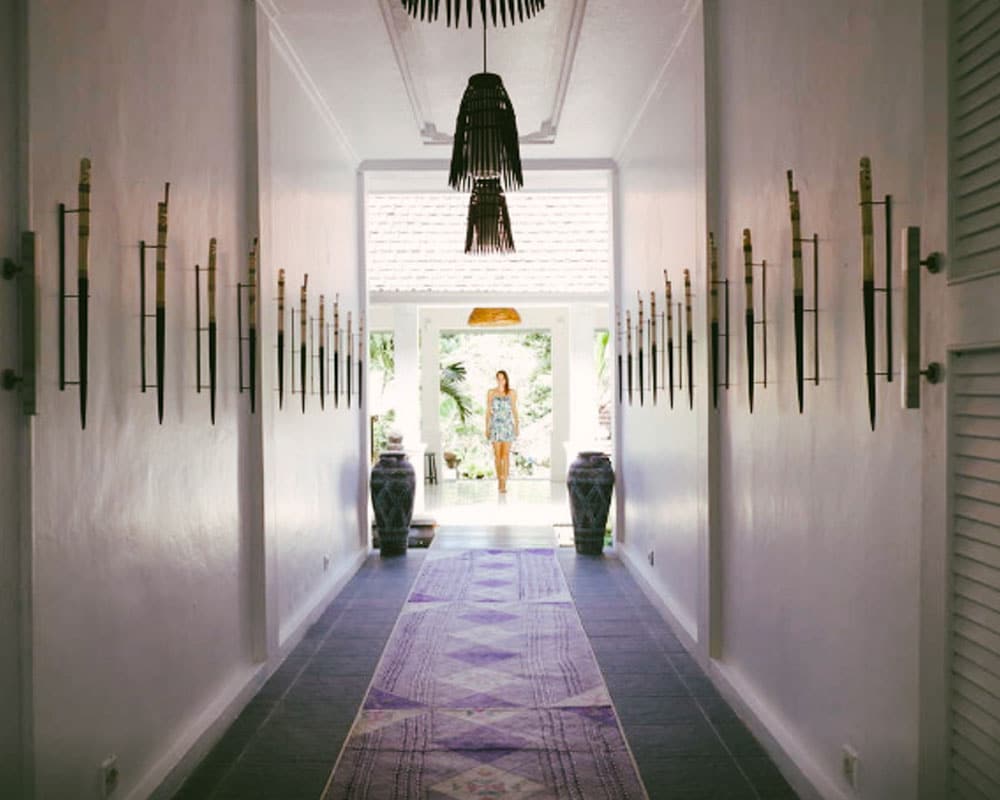 PUBLISHED April 18th, 2016 07:10 am | UPDATED September 8th, 2016 03:35 am
Multiple daily flights, crazy airfare promotions, and plenty of stunning villas – you have more than enough reason to head (back) to Bali. For the most of us, a weekend in Seminyak is one of the best getaways from the concrete jungle of Singapore.
And with the rise of online booking systems like Roomorama, Airbnb, and Agoda, villas are literally at our fingertips. To help narrow down your search, we've shortlisted 10 best villas in Seminyak (for those who still want the access to parties and the action action) that are great for groups, because Bali is best enjoyed with your crew!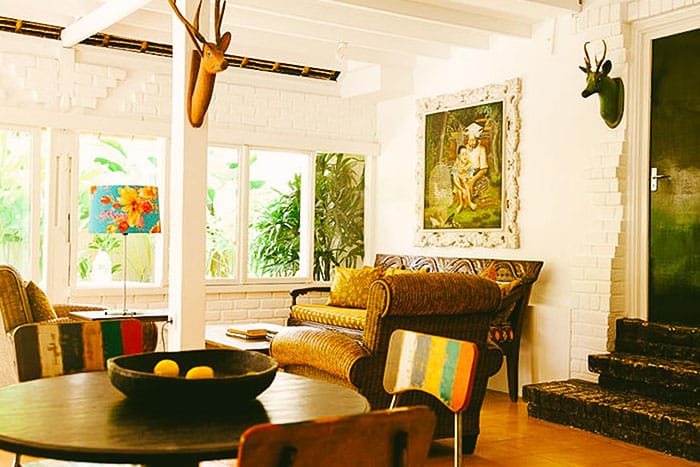 A three-bedroom house combining Balinese tradition with modern comforts. The private pool is set in a small walled tropical garden while the thatched roof, high-beam ceilings, quirky collection of antiques and folk art make this a unique property. The house has been renovated with new kitchen and bathrooms, luxurious linen and other trappings for a home away from home.
Where: Jalan Kunti II
Perfect for: 6
Price: from US$140 per night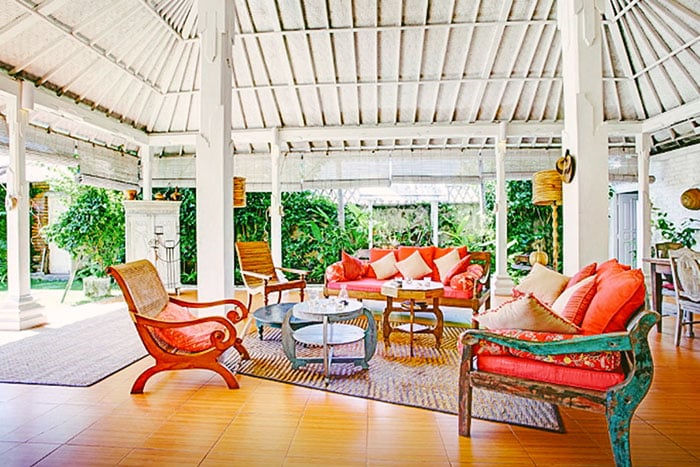 Well decorated by its owner with Balinese arts and craft, this beautiful villa offers both a quiet and relaxing place for your holiday. Located just a minute walk away from Oberoi and Seminyak shopping and eating street.
Where: Jalan Raya Kerobokan
Perfect for: 6
Price: from US$190 per night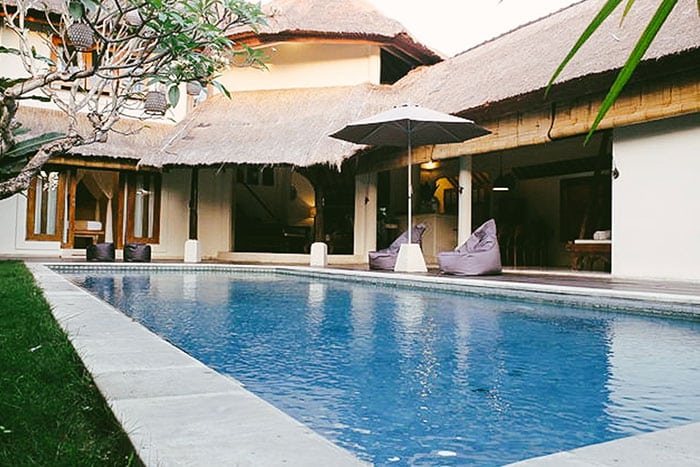 Minutes away from all that Seminyak has to offer, Villa Umah Maya is situated at the end of a tranquil lane. Newly renovated and stylishly designed with elegance, this three-bedrooms villa offers hotel-like luxuries in an intimate setting. Expect traditional architectural elements with eclectic décor and artworks, as well as spacious open-air living, reading and dining spaces.
Where: Jalan Kayu Aya
Perfect for: 6
Price: from US$195 per night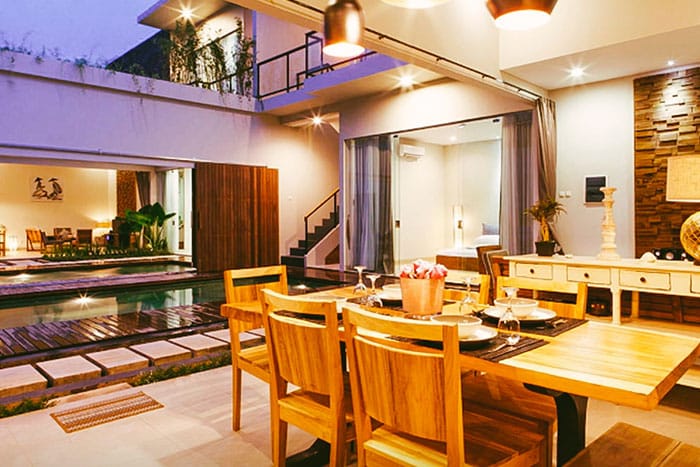 Consisting of two similar units with a connecting gate between the swimming pools, this villa is perfect if you're planning a big trip with friends or family. Modern architecture meet Balinese touches in this 4-bedroom property; Balinese wood and stone, as well as full length glass doors create a luxurious yet cozy space for guests.
Where: Jalan Dewi Sri
Perfect for: 6-12
Price: from US$345 per night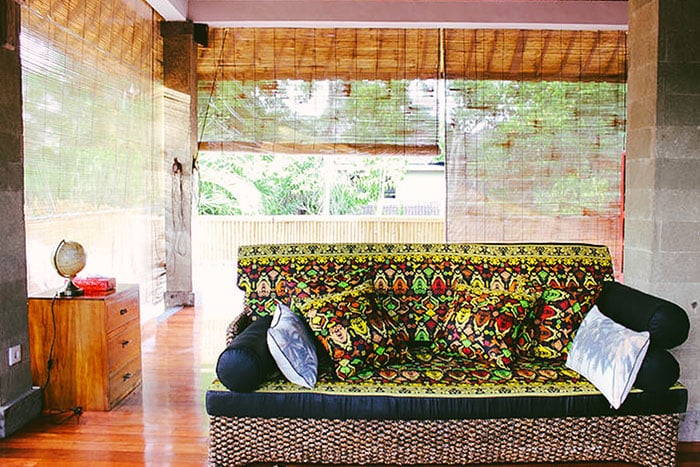 Featuring a private pathway to the secret garden, Villa Agape combines a great tropical setting with friendly services and amenities for an unparalleled island experience. This two-level tropical haven is designed with an attention to detail.
Where: Jalan Camplung Tanduk
Perfect for: 6
Price: from US$220 per night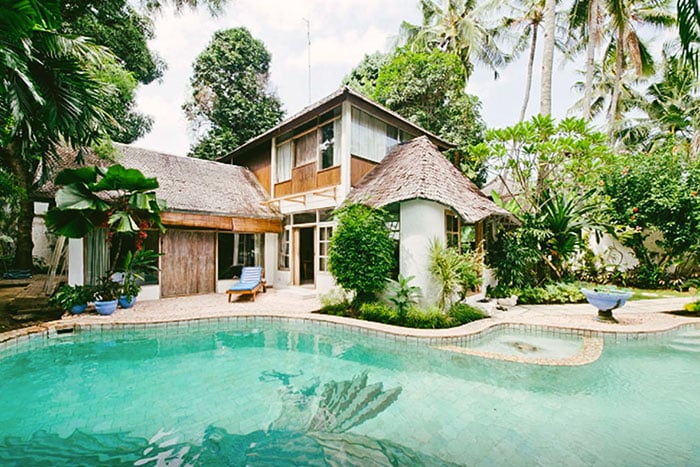 An exotic vacation house, three-bedroom Villa Coconut Bali has a spacious pool in the middle of a jungle garden. Located three minutes from Double Six Beach and two minutes from trendy Oberoi, this is your refuge from the noise and crowds of central Seminyak.
Where: Jalan Drupadi
Perfect for: 8
Price: from US$185 per night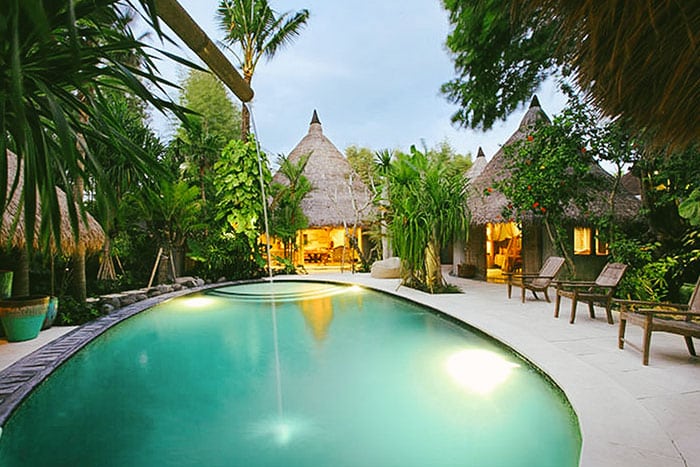 Beautifully decorated with black stones and traditional design, Villa Batu Hitam makes a wonderful holiday pad. Every building on the property features the Balinese thatched roof which adds to the tropical vibes already present with the exotic gardens.
Where: Jalan Sari Dewi
Perfect for: 6
Price: from US$390 per night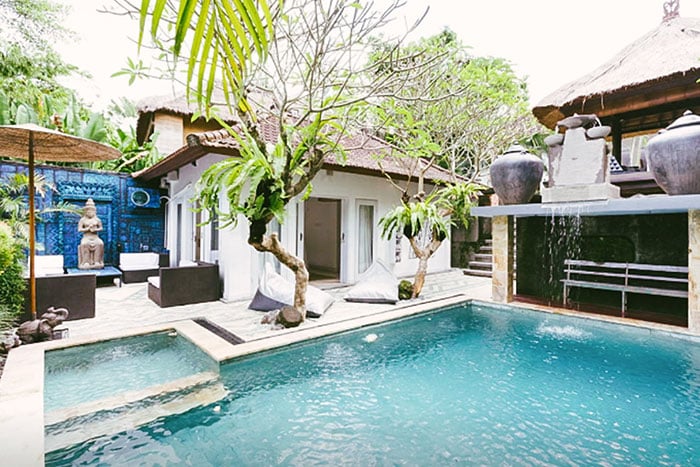 Luxury, tribal art, and tasteful interior design, this newly renovated cozy three-bedroom villa is nestled away on a quiet street in Seminyak. This villa offers a many living spaces for relaxation. Five minutes from Batu Belig Beach.
Where: Batu Belig
Perfect for: 6
Price: from US$220 per night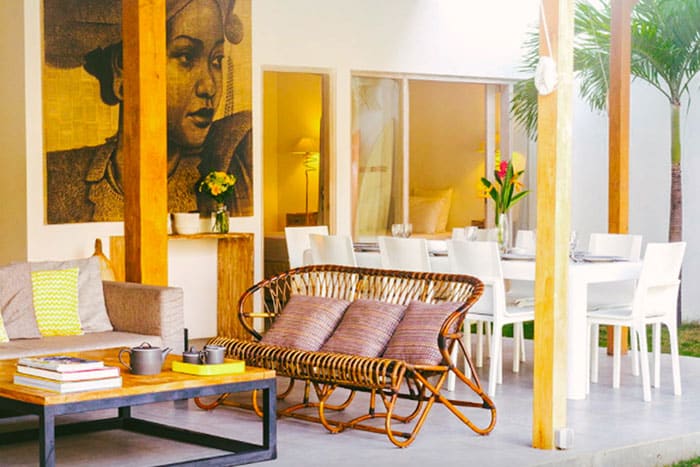 Conveniently located in Oberoi, the main street is one minute away on foot. Cafes, restaurants, and a supermarket are also close by. With a large pool of 14 x 4 meters, we're sure this villa is perfect for a big crew.
Where: Jalan Kayu Aya
Perfect for: 8
Price: from US$290 per night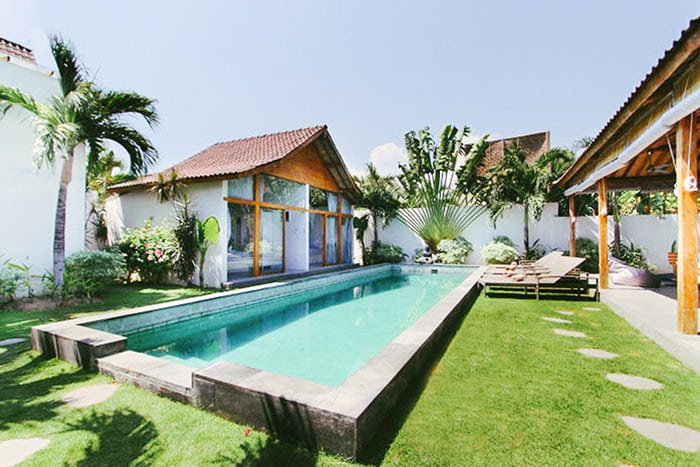 Located in Jalan Drupadi, this villa boasts of an authentic Joglo (a traditional Javanese teak house) that houses the living room and a kitchen that opens up to the tropical garden.
Where: Jalan Drupadi
Perfect for: 8
Price: from US$360 per night
–
Book short term villas in Bali with Roomorama.