3 Wine Weekends in Singapore This 2017 For The Vino Lovers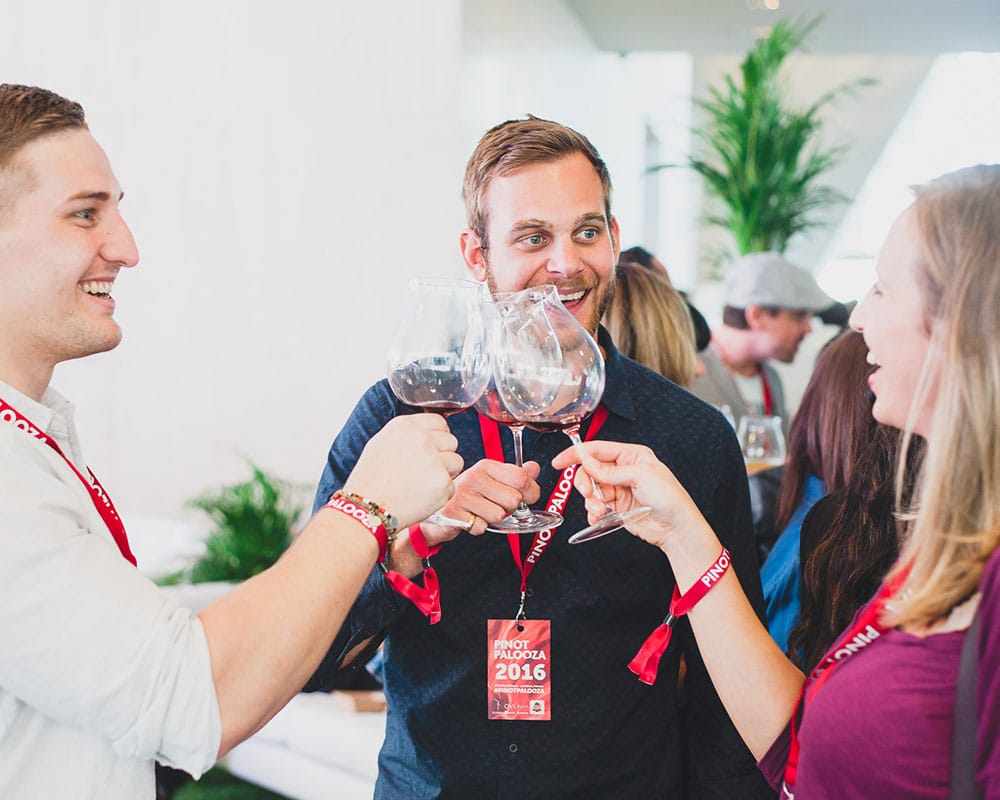 PUBLISHED September 21st, 2017 06:00 am | UPDATED May 18th, 2020 04:25 pm
As we enter the season of celebration, with Mid Autumn Festival and Deepavali coming up around the corner, there are also a few wine festivals popping up over a number of weekends for vino lovers to stock up for the year end festivities. Savour the best at these three wine events happening a month apart so you have time to prepare your stomachs, gear up and visit them all.
September: Wine Discovery Weekend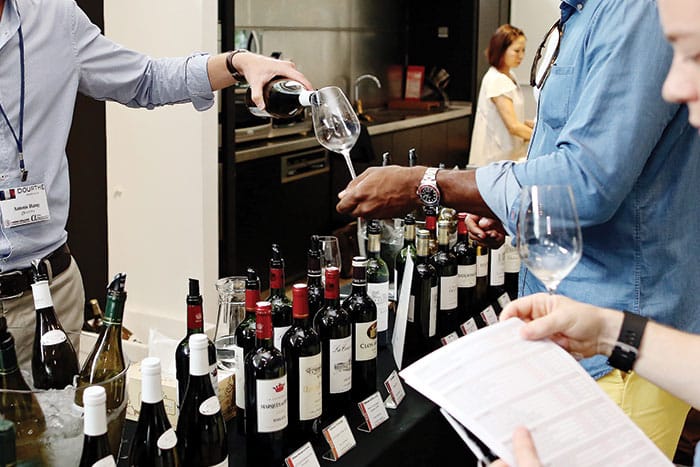 Celebrate all kinds of wine at online wine retailer Ewineasia's Wine Discovery Weekend returns at Mandarin Oriental Hotel on Saturday, 30 September 2017 from 11am to 5pm. This year's Wine Discovery Walkabout Tasting is larger than last year's edition with an enhanced wine experience, a wider selection of offerings from over 40 wineries and up to 16 vintners and winemakers present. Specially brought in for the tasting include Domaine de Bargylus, the only internationally recognised wine produced from a vineyard in Syria, as well as wines from Spanish winemaker and the 2015 Decanter Man of The Year Alvaro Palacios.
Other events over the Wine Discovery Weekend include the Gramona Wine Dinner at Esquina on 27 September 2017 and Gramona Wine Brunch at Mahota Pantry on 1 October 2017, where winemaker Xavier Gramona will be pairing your meal with cuvées from his vineyard. Full details here.
Wine Discovery Walkabout Tasting is happening on 30 September 2017, 11am – 5pm at 5 Raffles Avenue, Level 4 Oriental Boardroom, Mandarin Oriental Hotel, Singapore 039797. Tickets are priced at $35 ($30 for group promotion – code: FOUR4LESS) and comes with a $10 voucher for wine purchase – book here.
October: Wine Fiesta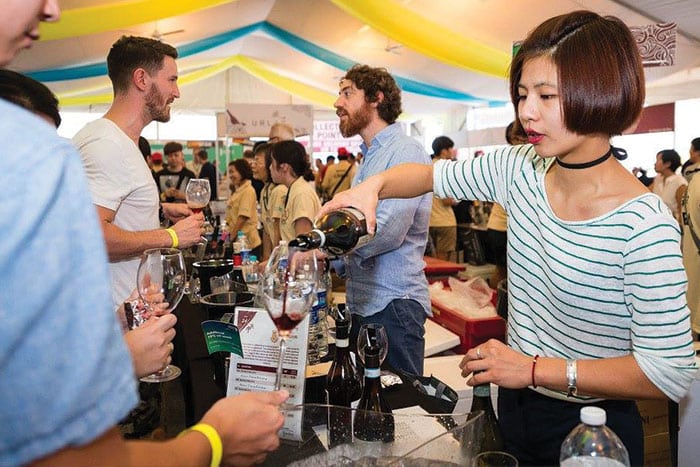 Still the largest outdoor wine event in Singapore, Wine Fiesta returns for the 10th year from 27 to 29 October 2017. Featuring a bountiful array of wines from both well-established and emerging wineries, vineyards from Australia, United States, New Zealand, France and Italy will display their wares at Clifford Square. Be spoiled for choice with over 300 wines available, paired with gourmet eats from some of Singapore's best restaurants in Singapore's most well-known wine fair. Come nightfall, be swept up in live music from a DJ as the fair converts into a huge wine party. Bottles of wine are on sale at a discounted price and best of all? Entry to the after party is free on all three nights.
Wine Fiesta is happening from Friday to Sunday, 27 to 29 October 2017, at 80 Collyer Quay, Clifford Square, Singapore 049326. Opens Fri 4pm – 8pm, Sat 12pm – 6pm, Sun 12pm – 6pm. After hour wine party opens Fri 8pm – 10pm,  Sat 6pm – 10pm, Sun 6pm – 9pm. Tickets are priced at $45 per person ($99 for 3), book here.
November: Pinot Palooza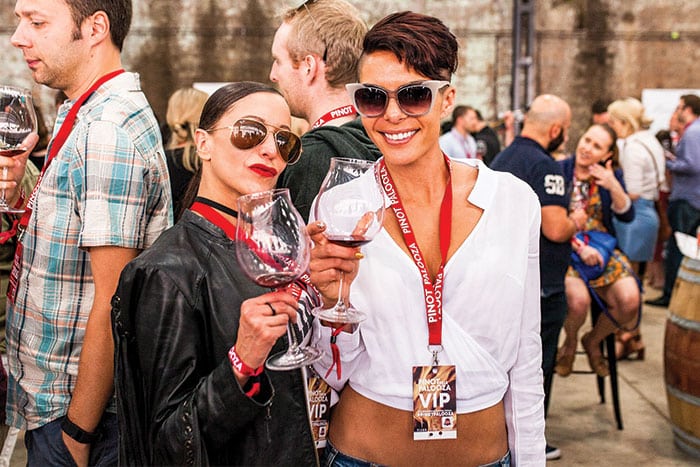 Australia's largest pinot noir and music festival will be making its debut at Annexe Studio, the Esplanade, on Saturday, 25 November 2017! Having made an appearance in a number of cities in Australia and New Zealand since its 2013 inaugural edition in Melbourne, Singapore will be the first stop to Pinot Palooza taking on Asia and the world. A showcase of up to 40 wineries from Australia, New Zealand, United States and Italy will be at the event, including mainstays from earlier editions such as Moondarra (Victoria, Australia) and Mt Difficulty (Capital Otago, New Zealand).
Pinot Palooza is happening at 1 Esplanade Drive, Annexe Studio, Esplanade, Singapore 038981 on Saturday, 25 November 2017, 1pm – 6pm. Tickets are priced at $60 and includes a Plumm RedB Glass valued at $35, book them here.
Cover image: Pinot Palooza