5 Things To Do This Week: 3rd-9th August 2015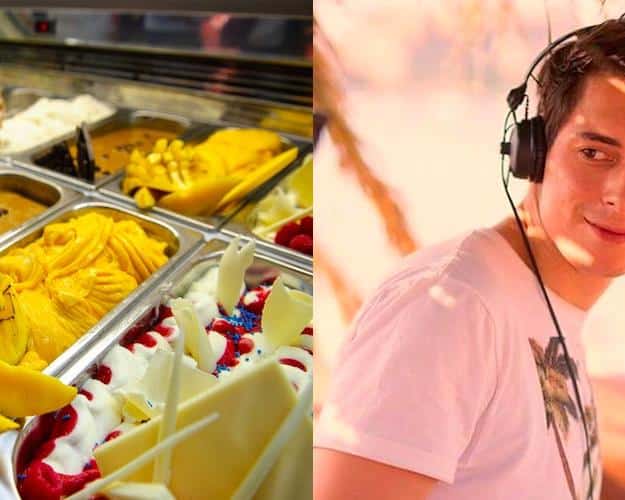 PUBLISHED August 3rd, 2015 04:02 am | UPDATED May 18th, 2020 04:29 pm
SG50's finally here! This week, we celebrate in style with a dizzying range of events – most of them not National Day related – including fascinating exhibitions, pulsating parties, and gelatos for a good cause.

The Little Ravenous Orchid (Sculpture) by Adeline Tan.
Be amazed, perplexed, and perhaps a little freaked out by Kult Gallery's latest show, Little Shop Of Horrors. A tribute to the unnaturally strange, the exhibition draws inspiration from the concept of 16th-Century European Wunderkammern, or 'Cabinets of Curiosities', which displayed mysterious, exotic items that had yet to be understood. Kult warns visitors to expect anything from 'freakishly deformed sea creatures' to 'otherworldly, sentient plants'. Ooooh.
Little Shop of Horrors will run 6 August – 7 September 2015 at Kult Gallery, C2-5, 11 Upper Wilkie Road, Singapore 228120. Visit the event page for more information.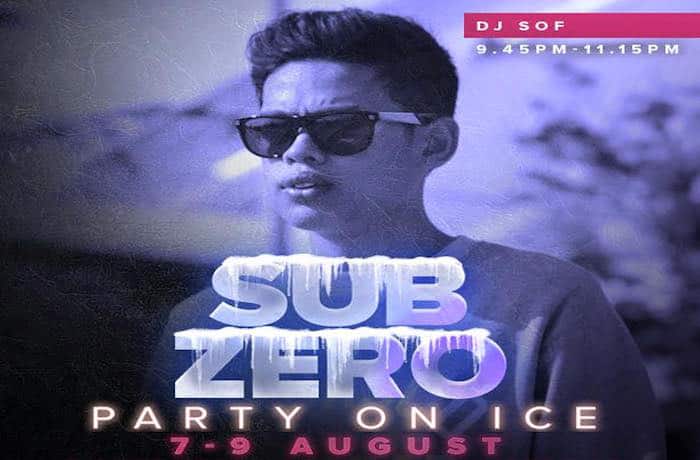 Well, parties don't get much cooler than this. Put together some top local DJs, drinks, an Olympic-sized ice-skating rink, and you've got Sub-Zero. This one-of-a-kind skating party is happening over three nights at JCube, featuring great house, hip-hop and EDM, along with plenty of foam and ice.  Oh, and just in case you're wondering if this is a cute shindig for kids…Sub-Zero is an 18+ only event.
Sub-Zero runs from 9.45pm – 2.45am at The Rink, JCube, on 7-9 August 2015. Tickets are priced $28, inclusive of 2 complimentary drinks and unlimited ice-skating. For the full DJ lineup, see here.
It's not very often that you get to eat ice cream and say it's for a good cause. Take the opportunity with Scoops of Hope, a pop-up gelato stand at Marina Bay Sands where all proceeds from sales will go to the Straits Times School Pocket Money Fund. Oh, did we mention that all the gelato flavours have been specially created by the celebrity chef restaurants? We enjoyed Waku Ghin's (Tetsuya Wakuda) savoury Coconut with White Miso and Adrift's (David Myers) spiced Masala Teh Tarik flavour. For something refreshing, go for Bread Street Kitchen's (Gordon Ramsay) Mint Chip. Go the distance and try all 8 flavours!
Scoops of Hope will be available now till 9 August, 11am-9pm daily, at The Shoppes Canal Level B2, MBS. Prices start at $4.50 for a scoop. For more information, including the full list of flavours, click here. 
Ever wondered about the secret life of back alleys? Emerging local artist Lhu Wen Kai, aged just 17, uses his photographs to provide a glimpse into the vibrant, yet rarely examined, back alleys of Singapura. See another side of the nation as these shots challenge conventional depictions of the glitz and glamour adorning the face of contemporary Singapore.
Facade: The Back Alley Collective's opening reception will take place on Friday, 7 August from 5:30pm onwards at the Atelier @ 5footway.inn Project Bugis. The exhibition will run until 5 November 2015. Admission is free. For more information, please click here.
Head down to The Powder Room and party your way to National Day with Darius, possibly Paris's most exciting electronic act right now. One of the DJs at the forefront of an infectious house music movement taking root in France, Darius will definitely get the crowd moving. The best part? Admission is free. Grab a drink and get wild.
This event takes place at The Powder Room on the 8th of August, from 9pm. Enter through The Black Swan at 19 Cecil Street. Admission is free. For table reservations, contact 8181 3305 or email [email protected]