5 Things To Do This Week In Singapore: 13th to 19th June 2016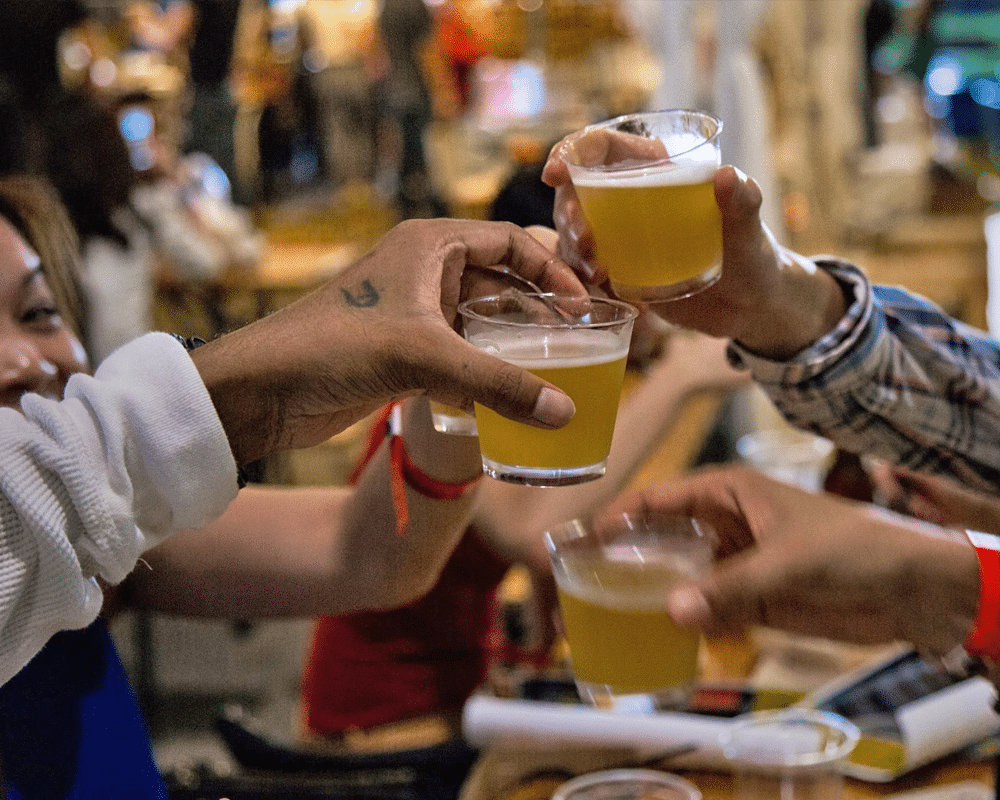 PUBLISHED June 13th, 2016 06:00 am | UPDATED May 14th, 2018 01:04 pm
Can you believe it's already the middle of 2016? This week, experience a Netflix show for yourself at OverEasy, drink up the good stuff at Asia's biggest beer festival, watch an original play by some talented youngsters, and more!
If you haven't watched Netflix's Orange Is The New Black yet, get on it! For two days only, get your complimentary fill of Litchfield grub for the first time in Singapore, prepared by Chef Bjorn Shen and the folks at OverEasy Orchard. Meet your fellow inmates, wait in line, and stay hydrated with a tall plastic cup of refreshing house beverage: water. Welcome to the Litchfield Penitentiary Cafeteria, where the bad (and very innocent) women congregate to eat, hang and get mouthy.
Litchfield Penitentiary Cafeteria: The OITNB Experience is happening on 16 & 17 June 2016 at OverEasy Orchard. Tickets are sold out, but the organisers have saved some seats for walk-ins, so good luck!
Asia's largest beer festival returns for its 8th edition to offer all you beer enthusiasts the chance to savour over 500 beers. With more than 35 exhibitors present, enjoy sampling platters at $6 – 8 per platter of six 50ml portions. At the entertainment front, a line-up of musicians and band will pay tribute to artists like Bon Jovi and David Bowie, together with several local and international stand-up comedians taking the stage. No beer festival is complete without some beer pong – watch out for tables all around the grounds, along with dart boards and table football.
Beerfest Asia 2016 is happening from 16 to 19 June 2016 at F1 Pit Building. Priced from $30. For more details, check out the event page here.
The Twenty-Something Theatre Festival is Goodman Arts Centre's newest project, celebrating the creative spirit and voices of twenty-something theatre makers and creatives in Singapore. This boutique festival sees 8 brand new plays, including David Khoo's Balek Kampong – set 100 years in a dystopian future – and Café by Joel Tan – a story about living in ambivalent Singapore.
Twenty-Something Theatre Festival is happening from 16 to 19 June 2016 at Goodman Arts Centre. For more details, check out the event page here.
This Friday, 1-Altitude's rooftop will be transformed into a scenic island of beach paradise for Summertime Madness, with beats by DJ Lindo Martinez (NL), AJS, and DJ Leonard T. From basking in the glorious and blazing sunset to partying into the night with specially crafted summer concoctions, surround yourselves with sun-kissed goddesses in radiant flower crowns and hunky surf-dudes on decks, together with roving performers such as dazzling fire twirlers, LED-clad dancers and neon body painters.
Summertime Madness at 1-Altitude is happening on Friday, 17 June 2016 at 1-Altitude from 6pm till late. Priced at $35++ per person.
Serangoon Garden's only rooftop concert is back with a night of stripped, raw, and acoustic music! This year, American singer-songwriter Greyson Chance – who soared to fame after a YouTube cover of Lady Gaga's Paparazzi – is set to perform his new songs for fans in Singapore. Also joining the lineup is local wunderkind Inch Chua who will bring her magical performance to the show, fresh from her latest EP Letters to Ubin.
A Rooftop Affair with Greyson Chance is happening on Saturday, 18 June 2016 at myVillage @ Serangoon Gardens. For more details, check out the event page here.