5 Things To Do This Week In Singapore: 2nd to 8th May 2016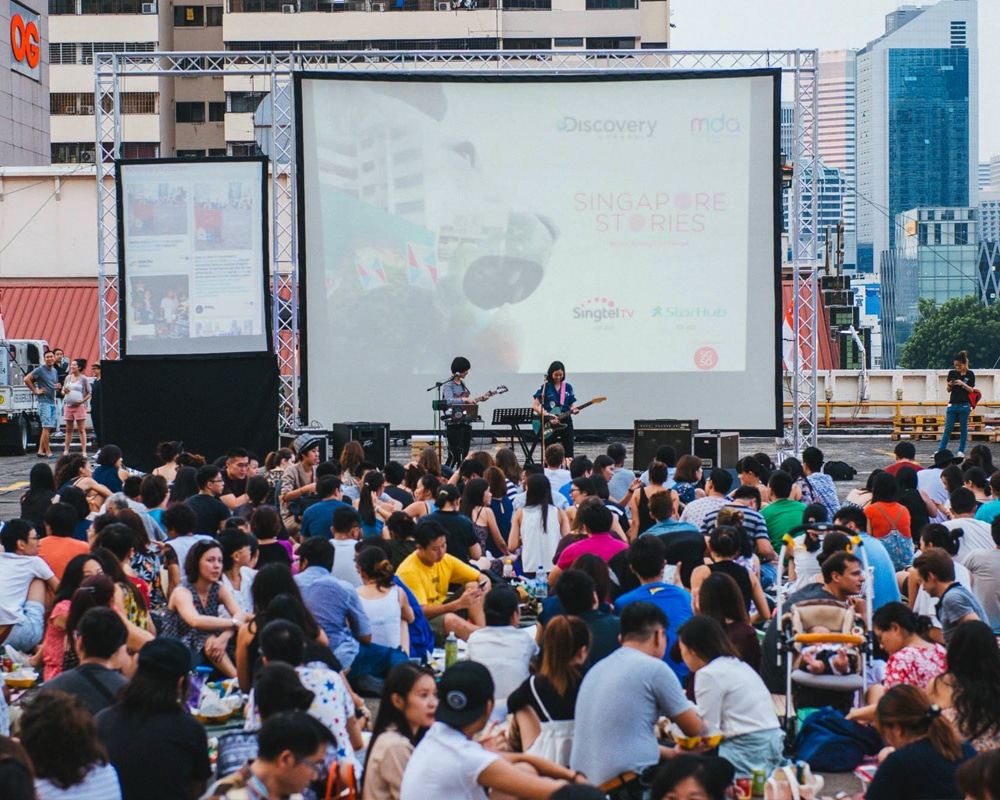 PUBLISHED May 2nd, 2016 07:00 am | UPDATED May 14th, 2018 01:06 pm
Enjoying the long weekend? This week, check out a new exhibition that explores monochromatic artwork, the revival of Kilo's Under Pressure series, the ever-popular annual Thai Festival, a jazz party that commemorates Japan-Singapore relations, and a soul music festival featuring the best of local and regional musicians.
MONO is a body of monochromatic work by two exciting young local artists, Aeropalmics (Dawn Ang) and Chris Chai, aiming to showcase how traditional black and white imagery fits into the realm of contemporary art. In the spirit of black and white, Mono will also feature projection mapping by audio visual collective, New Media Assembly (NMA), as well as music from 8pm to midnight by art and music collective, Good Times.
MONO is running from 22 April to 3 June 2016 at Kult Gallery. For more details, check out the event page here.
Kilo is returning with Under Pressure after a four-year hiatus, giving amateur home cooks and budding chefs the chance to realise their culinary dreams of running a professional kitchen for one night. This Thursday, the chosen chef will be preparing and serving a dinner menu of three to five courses during the biggest challenge – service night.
Under Pressure is happening on Thursday, 5 May 2016 at Kilo Kallang. For more details, check out the event page here.
The Royal Thai Embassy's ever-popular Thai Festival is back! Enjoy your favourite Thai food, Thai fruits, and Thai fashion, all while being entertained by cultural performances, Muay Thai, and a Thai cooking show. Plus, if you spend $20 at the festival, you'll stand a chance to win a pair of Bangkok Airways tickets to Samui.
Thai Festival 2016 is happening from 5 to 8 May 2016 at the Royal Thai Embassy from 10am to 9pm. Admission is free. For more details, check out the event page here.
In their pursuit of re-introducing Jazz to the Singapore audience, Bon Goût Music is partnering with Kult Kafe to present a forward-thinking night of Jazz history, Bebop, and Straight-ahead. Expect some luminaries of the local jazz scene and special guests from Japan – so intricate, so cool, and so swinging!
We Love Jazz Party Vol.3 is happening on Saturday, 7 May at Kult Kafe from 5pm to 11pm. Tickets are priced at $25 (standard), $30 (door), and are available via Peatix. For more details on the event and line-up, please click here.
From the crew that brought you Getai Electronica and Getai Ethnica in 2015, the Getai Group is back with two groovy days of soul music, soul food, and soul art! With local acts and frontier-breaking bands from Kuala Lumpur, Tokyo and Jakarta, the line up includes Charlie Lim & The Mothership, Najwa Mahiaddin, Vandetta, Barry Likumahuwa, Za FeeDo/ザフィード, The Steve Mcqueens, Dru Chen, Tim De Cotta & The Warriors, The Good Life Project, and TAJ.
GETAI SOUL 2016 is happening on 7 & 8 May 2016 at Pearl's Hill City Park. 2-day passes are priced at $88 and are available via Peatix. For more details, check out the event page here.