Adults-Only Resorts: Kid-Free Hotels in Asia for a Quiet, Peaceful Getaway!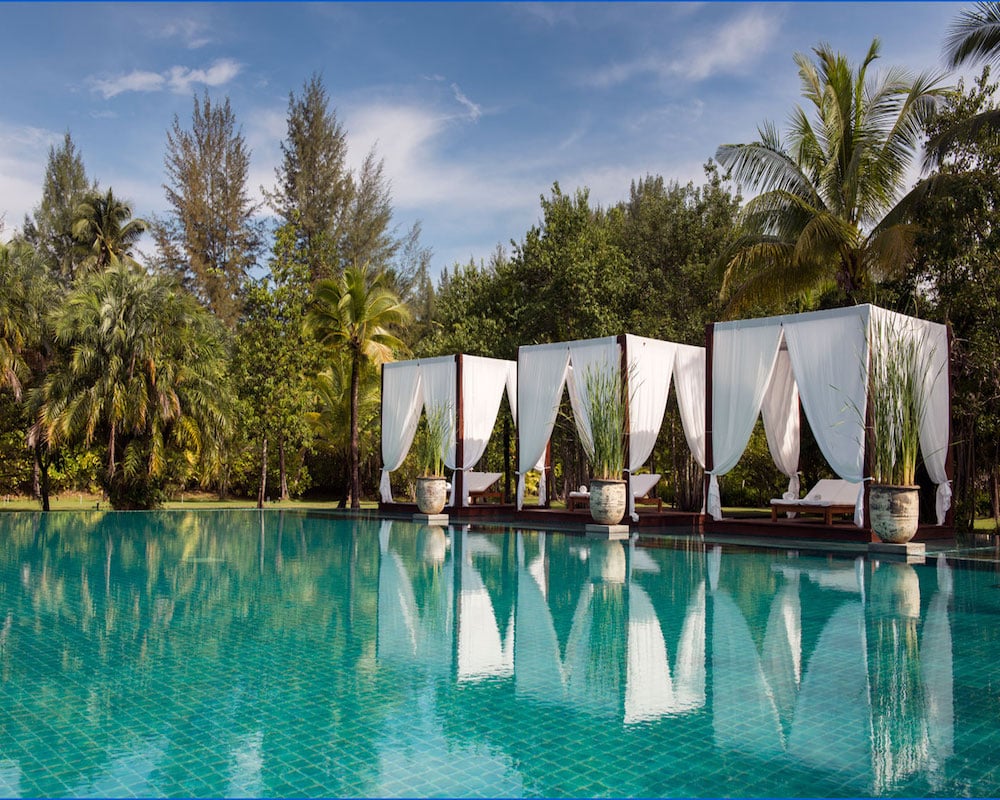 PUBLISHED November 28th, 2017 06:00 am | UPDATED March 14th, 2018 04:53 pm
While there's a plethora of dreamy resorts all across Asia, it's not easy to find the perfect destination, especially if you're searching for solitude or somewhere for an intimate getaway. The number of child-free resorts in the region has grown steadily in response to the increasing demand, so we've rounded up a handful of these resorts that impose an age restriction on child guests or are either strictly child-free.
The Sarojin, Khao Lak, Thailand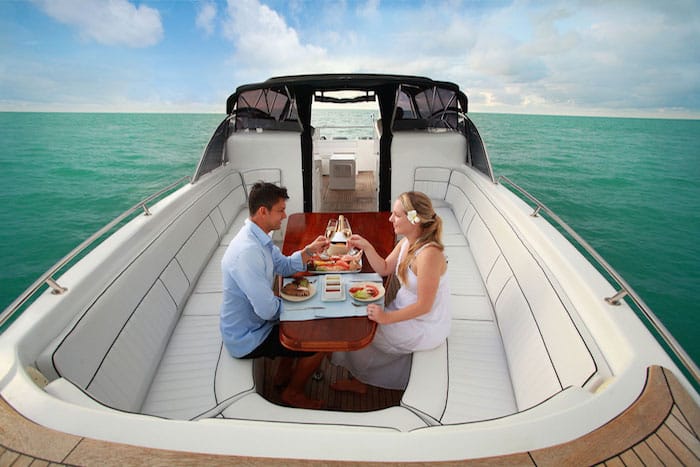 Located in Khao Lak, this luxury five star boutique resort is renowned for their exceptional service and takes pride in providing the best for their patrons. More than a traditional resort, tourists are able to explore the resort's tropical surroundings to the fullest. Try your hand at mangrove or sea cave canoeing, get a work out trekking through jungles, or take a sunset cruise for a romantic evening… the possibilities are endless at The Sarojin. With 11km of secluded beaches, gorgeous tropical surroundings, and intimate private dining venues, The Sarojin is also a destination where couples can spend an unforgettable romantic getaway.
The Sarojin does not accommodate children below the age of 10. 
Ayara Hilltops, Surin Beach, Thailand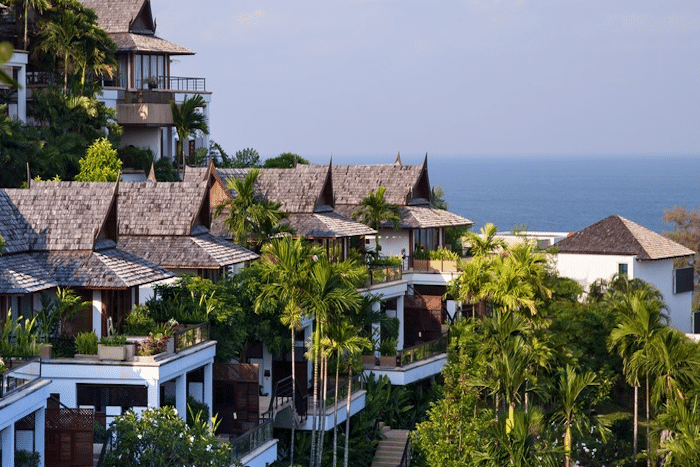 Tucked away amidst the sloping hills of Phuket, Ayara Hilltops Boutique Resort and Spa is a tropical retreat known for providing couples with their own little piece of paradise. Combine the privacy of your own cosy villa with breathtaking views of sunsets with your loved one, and it's easy to see why. Wind down at the boutique resort's poolside restaurant and bar with an ice cold beer in hand, or treat you and your partner to a rejuvenating spa session. The resort is also 20 minutes away from the lively Patong Beach, meaning that you will easily get your fill of sand and surf.
Ayara Hilltops does not accommodate children. 
La Flora Resort & Spa, Khao Lak, Thailand
Located on the serene Bang Niang Beach and surrounded by the lush, tropical greenery of national parks, La Flora Resort will prove to be the ideal luxury resort for some solid R&R. The resort has 13 stunning villas to choose from: the Beachfront Villas boast the best views of the azure Andaman Sea, while the Garden Villas are tucked away amidst the palm trees and are perfect for anyone looking for a more rustic getaway. Fill your days with enriching activities like bamboo rafting, visiting a turtle conservation, and relaxing beneath a waterfall; or if you're looking to chill, take a dip in the pool or check yourself in for a revitalising treatment at the on-site spa. 
La Flora Resort & Spa does not accommodate children. 
Villa Sabandari, Ubud, Indonesia
Head out to Villa Sabandari for a unique holiday experience amidst Ubud's tranquil rice fields. Check yourself into one of the resort's elegant villas designed by famous Dutch architect Joost van Greiken, and admire the scenery as you chill out by the infinity pool on a quiet afternoon. The on-site spa merges Balinese traditions with the comforts of Western luxury, meaning that visitors will be able to enjoy massages performed with local products and fresh Balinese herbs as well as classic treatments like manicures and cream baths. What's impressive about Villa Sabandari is its dedication to sustainability and waste reduction, so you'll find that kitchen waste is often fed to pigs and that the water in the 2 storey buildings is heated with solar panels; it's always amazing to know that your holiday isn't taking much of a toll on the planet.
Villa Sabandari does not accommodate children.
The Villas Tejakula, Bali, Indonesia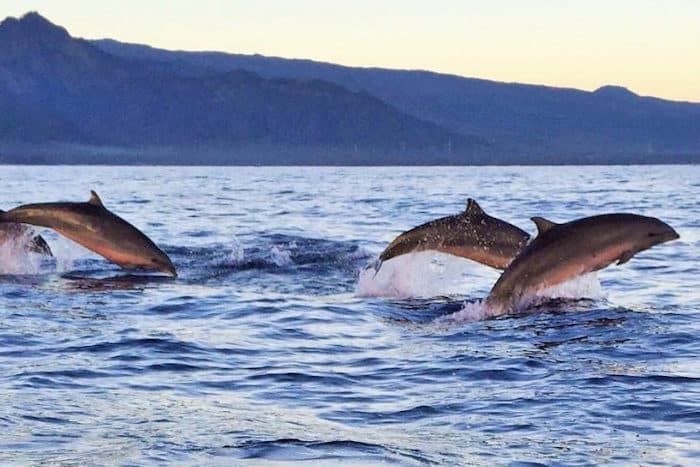 Experience Bali by the coast at the luxurious Villas Tejakula. What sets The Villas Tejakula apart is its proximity to volcano Mount Batur and the crater lake Danau Batur, so visitors can enjoy a straightforward trek to the summit of the central crater. The marine reserves of Angel Canyon and Tangga Reef are also a mere 30 meters from the Villas' shores, and a chance to snorkel in this marine wonderland is not to be missed. Visitors can also embark on excursions out to sea for a chance to catch dolphins in their natural habitat as the sun rises. With such unique experiences readily available, the Villas Tejakula is superb destination for those crave brand new experiences in the heart of Indonesia.
The Villas Tejakula does not accommodate children below the age of 15.
Cempedak Island, Indonesia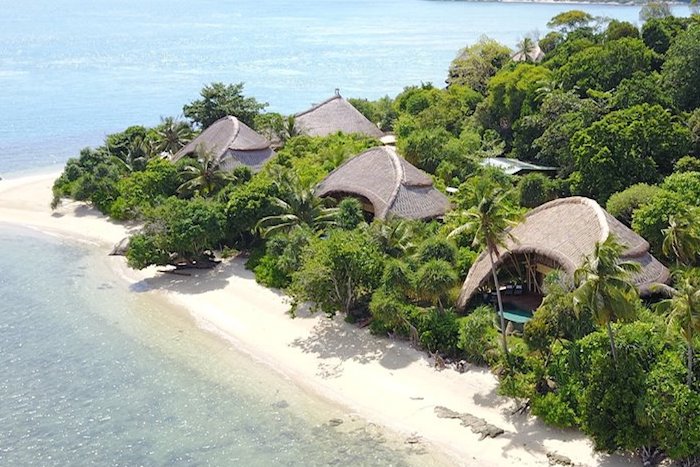 Cempedak Island is a peaceful seaside getaway two and a half hours away from Singapore's Tanah Merah ferry terminal – ideal for Singaporeans looking to escape the rush of urban life without having to get on a plane. While private islands are usually overly lavish, Cempedak Island goes the other way and prides itself in cultural sensitivity and rustic-barefoot luxury. Admire the villa's unpretentious vernacular architecture (think handcrafted bamboo rooftops and no air-conditioning) and enjoy a swim in your very own private plunge pool.
Cempedak Island does not accommodate children.
 The Banjaran Hotsprings Retreat, Ipoh, Malaysia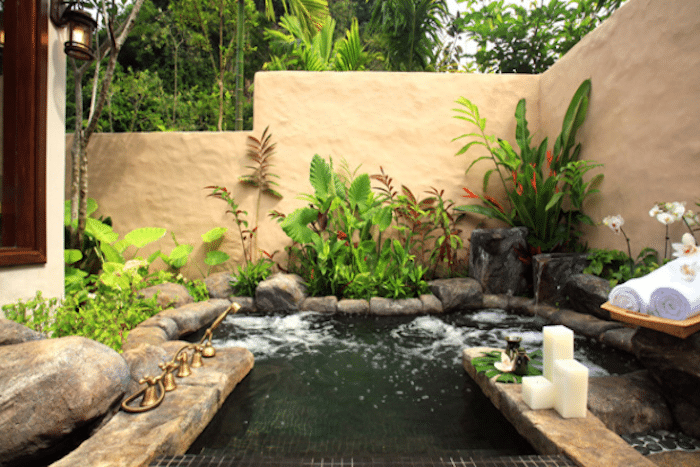 You don't need to travel all the way to Japan to visit the hot springs when The Banjaran in Ipoh is home to a number of revitalising geo thermal hot springs. Pay The Banjaran a visit if you're looking to find inner peace and pamper yourself with one of the most stunning spa and wellness resorts in the region. Take a soak in the Jacuzzi-style hot springs dipping pools to relieve muscle tension and stressed joints; spend some time in the thermal steam cave for a restorative sauna experience; or plunge into a freezing ice bath to improve blood circulation and reduce blood pressure. Still not enough? Then sign up for the plethora of well-being treatments and wellness programmes (think traditional Malay Urut massages and mood uplifters), and you'll be left in the perfect form to overcome anything that heads your way.
 The Banjaran Hotsprings Retreat does not accommodate children below the age of 12.
The Pavilion, Phnom Penh, Cambodia 
Love architecture and history? Head to the The Pavilion in Phnom Penh, where the resort's grounds consist of restored pagodas that once served as a private retreat for Queen Consort Sisowath Kossamak, the late King Sihanouk's mother. Take a stroll around the hotel grounds to admire the French-Khmer architecture; dive into the Lush Pool's shaded waters to cool yourself off, or head to the Sun Pool's vast sunbathing area to get your fill of vitamin D. The hotel also offers tours of the Cambodian capital, so visitors can embark on everything from Grasshopper Bike Adventures to partaking in a Khmer Cultural Initiation.
 The Pavilion does not accommodate children.