B-Side and Rarities by Jahan Loh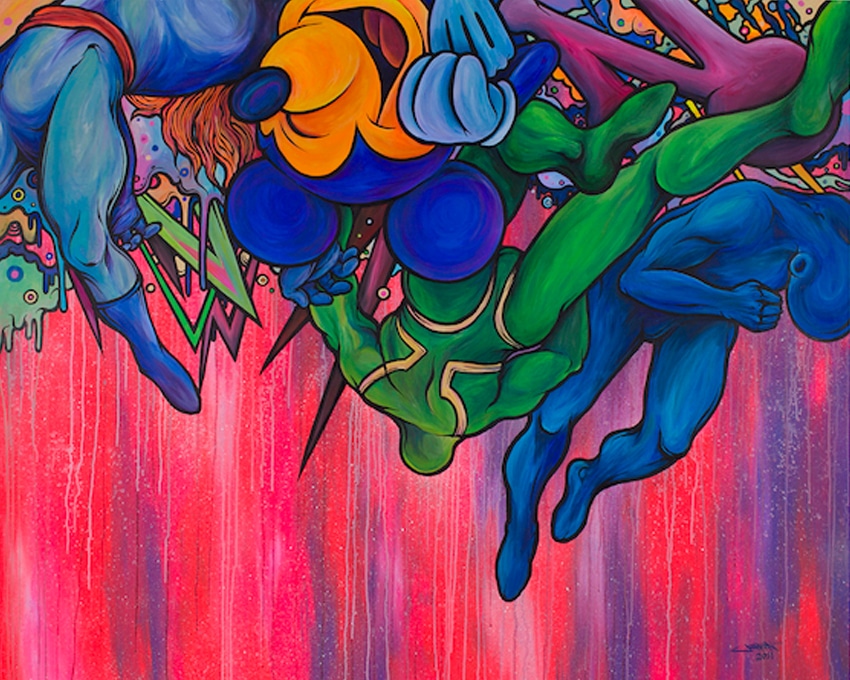 PUBLISHED February 22nd, 2016 03:54 pm | UPDATED February 25th, 2016 12:49 am
18 FEB – 2 MAR 2016 | Contemporary Singaporean artist Jahan Loh has launched a pop-up studio and solo art exhibition at the Ion Art Gallery! Titled B-Side and Rarities, the two-week artist in residence pop-up is a roving installation that depicts the artist's day-to-day work process and visual language.
A multi-disciplinary artist who is deeply entrenched and recognized in both the fine and street art scenes, Jahan Loh is known for a distinctive and expressive flair that blends traditional mediums and his signature neo pop aesthetic with skillful application. He holds an impressive body of work under his belt with a host of works that have seen success beyond Singapore and across the global art sphere in cities and countries like New York, Tokyo, Melbourne, China, Taiwan and Hong Kong. Jahan is the also the first Singaporean artist, who has had his works incorporated and painted onto internationally reproduced merchandise with high-profile collaborations with brands like VANS, Reebok, and Adidas. In 2008, Jahan was also one of eight Singapore contemporary artists selected for 8Q-RATE, the inaugural exhibition for the opening of 8Q, at the Singapore Art Museum.
Available for viewing at the exhibit, attendees will get to revisit an evocative amalgam of Jahan's work that go as far back as 10 years with inclusions such as the controversial Cherry Pop series that was previously showcased in Taiwan, 2008, The Great Wall Vans collaboration series that exhibited in China, 2009, and the nostalgic Cherry Poke: Reconstituted Philosophies series that was shown locally back in 2011. Displayed alongside the original paintings and pieces, visitors will find translated versions of each artwork in the form of merchandise like sneakers, apparel, toys and CD covers – all with the intent of further highlighting the influence of pop-art in fashion. The exhibit will also feature a retail element where visitors will be able to purchase a curated collection of paintings, prints, catalogs and toys.
B-Side and Rarities is happening from 18 February to 2 March at Ion Art Gallery from 11am to 8pm daily. Admission is free.