Beauty products with a cause – our pick of the best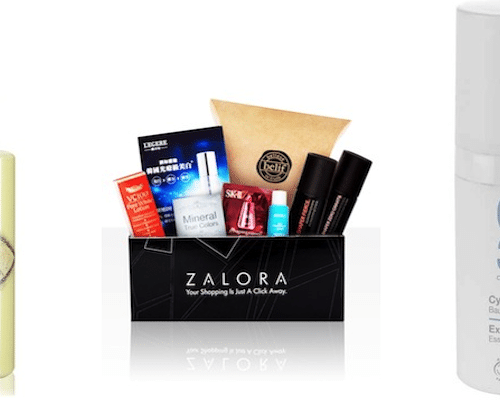 PUBLISHED March 14th, 2014 02:00 am | UPDATED March 26th, 2019 06:24 pm
I love shopping for beauty and skincare products. There's nothing quite like the feeling you get from peeling the wrapping off a brand new face cream or winding up a fresh lipstick for the first time.
Yet sometimes, arriving home with my latest cosmetic bounty I feel the familiar twinge of buyers regret. Did I really need another hair product? And why does this moisturiser labeled as 'natural' have over 100 ingredients, most of which I can't even pronounce?
The cosmetic world can be overwhelming, with new beauty companies constantly entering the market, and many seemingly 'natural' brands coming with chemical-laden ingredient lists and dubious environmental credentials.
But – there is good news! There are plenty of products, available right here in Singapore, that are different. Products by brands that stay true to their environmental promises, have integrity in their ingredients and support their local communities.
Here are our top beauty products with a cause – a perfect collection of cosmetic goodies to stock the beauty cabinet of any natural Nomad.
Support natural and sustainable Asian products with Mekhala
Mekhala founder Jang Bauerle is a yoga instructor, vegan cook, naturapath and all-round Earth goddess. Her Mekhala range was brought to life through Jang's search for natural, ethical products to stock her exclusive health retreat in Chiang Mai. Being unable to source suitable products within Thailand, Jang decided to create her own using her indigenous knowledge of plants, spices and herbs passed down from her mother and aunts.
What began as a small set of skincare products and essential oils has expanded internationally to become a full organic personal care range bringing wholesome, natural and sustainable Asian products to the world. Mekhala's production focuses on empowering the local community through buying certified produce from Northern Thai farmers and employing people from the Burmese hill tribes to help improve their quality of life. All Mekhala products use indigenous spices and herbs and are free from artificial colours and preservatives.
Mekhala products are available from the Mekhala flagship store at The Grandstand #02-57, 200 Turf Club Road, or Four Seasons Gourmet Markets at Marina Bay Link Mall, Parkway Parade or Great World City Mall. Prices vary and full information is available from the Mekhala website here.
Nourish your body with pure Ayurvedic ingredients from Just Herbs
Just Herbs, as the name suggests, focuses on herbs, minerals and plant-derived products. Your skin is the largest organ of the body, and Just Herbs believe what you put on your skin gets absorbed into your system and impacts your health. Because of this they focus on natural, biodegradable and renewable resources that have the least possible impact on the environment.
The creators of Just Herbs believe in the power of pure Ayurvedic herbs that have been used for generations on the Indian sub-continent for their therapeutic skin benefits. All the Just Herbs products contain organic and wild-crafted ingredients and use whole plants, which have not been processed or refined as per the ancient Ayurvedic texts. Just Herbs are committed to ensuring their products are free from petrochemicals, parabens, synthetics, genetically modified ingredients, and any other nasties that are harmful to your body or the planet.
Just Herbs products start from S$17 and are available from Zalora here.
Donate to small grassroots organisations with Lush
Lush has been creating beautiful handmade cosmetics for decades, and have a strong focus on ethical business. They buy organic produce, use vegetarian ingredients, have minimal packaging and are staunchly opposed to animal testing. Lush have also made charitable giving a cornerstone of their organisation. Buy a Lush 'Charity Pot' and they'll donate 100% of the purchase price to local grassroots organisations working with animals, disadvantaged communities and the environment.
Inside the Charity Pot is a moisturising body lotion made with fair trade organic cocoa butter, almond oil and fragrant ylang ylang. You'll have soft, supple skin and a warm heart knowing you're helping small organisations create impactful change.
Lush Charity Pot is available as part of the Season's Tweeting gift set, it is S$99 and is available from Lush stores at Wisma Atria and Suntec City Mall. For more information see the Lush website here.
Get your beauty needs delivered sustainably with Lohasia
Take the time and guesswork out of shopping for natural beauty products and order a beauty box online from Lohasia, delivered quarterly right to your front door. Lohasia boxes contain a broad range of products including organic beauty, skincare, lifestyle products and natural edible goodies.
Lohasia meticulously curate their boxes, ensuring quality products that are better for you, the community, and the environment. With a clear focus on ethics and sustainability, Lohasia pay close attention to environmental claims and the integrity of the ingredients in their products. The brands are all-natural and are carefully selected to ensure they are better for your health, and for the health of the planet.
The individual box by Lohasia is S$65, or you can subscribe to four boxes a year in advance for S$210 here.
Build stronger communities in the Philippines with Human Nature
Human Nature have flourished as one of the leading social enterprises in the Philippines. As a beauty company they create an all-natural range of products that are 100% free from harmful chemicals like parabens, mineral oils and phthalates. They also minimise their environmental footprint by using naturally derived raw materials and investing in recycled packaging.
Shop with Human Nature and you'll be assured your purchase is helping support developing communities. Human Nature cosmetics provide a sustainable livelihood for the people of the Gawad Kalinga province in the Philippines through collaborations with The Aid Foundation and The Philippine Federation for Environmental Concern. Human Nature are developing world-class organic farms in the Philippines to source their cosmetic ingredients locally to support and empower Filipino farmers.
The full range of Human Nature cosmetics can be purchased through their online store here. Prices are affordable and start from S$3.90.
Invest in local independent farmers with 66°30
66°30 creates a comprehensive range of organic products designed specifically to cater to men's unique skincare needs. Men have rougher skin that's 20% thicker than women and need cleansers and moisturisers specifically designed to work with their complexions. 66°30 deliver men's grooming products that are natural, pure, regenerative and sustainable.
The brand name 66°30 refers symbolically to the angle of inclination of our planet, and the origin of the Earth's seasons – a strength and vulnerability that parallels the life of this generation's urban man. The environmental focus of their company filters through all aspects of the brand and their ethical footprint is three-fold – ecological, economic and social. As a company 66°30 keep abreast of green chemistry to promote biodiversity and organic farming. They also buy fair trade and develop direct, long-term partnerships with local independent farmers.
66°30 products start from S$19.25 and are available from Zalora here.
Help empower disadvantaged Singaporean women with Zalora
The Zalora Beauty Fix Box is an employee-driven initiative that was started to help young disadvantaged women get back on their feet through the YWCA (Young Women's Christian Association of Singapore). 100% of the sales from the Beauty Fix Box will go directly to YWCA's Youth Centre, which aims to create a safe, supportive, and non-judgmental environment for the city's troubled youth.
Zalora's first Beauty Fix Box launched in August 2013 and due to huge demand they've now launched two more boxes. Both feature different mixes of recognisable and much-loved beauty brands including Sebastian Hair Care, Belif, SK-II and L'egere worth up to S$80. It's beauty with a heart, as you get to try great new products, whilst simultaneously helping Singapore's less fortunate youth.
The Zalora Beauty Fix Box 1 and 2 are both priced at S$25 and are available from the Zalora website here.
Pictures courtesy of the brands mentioned above