Best Bars in Ho Chi Minh City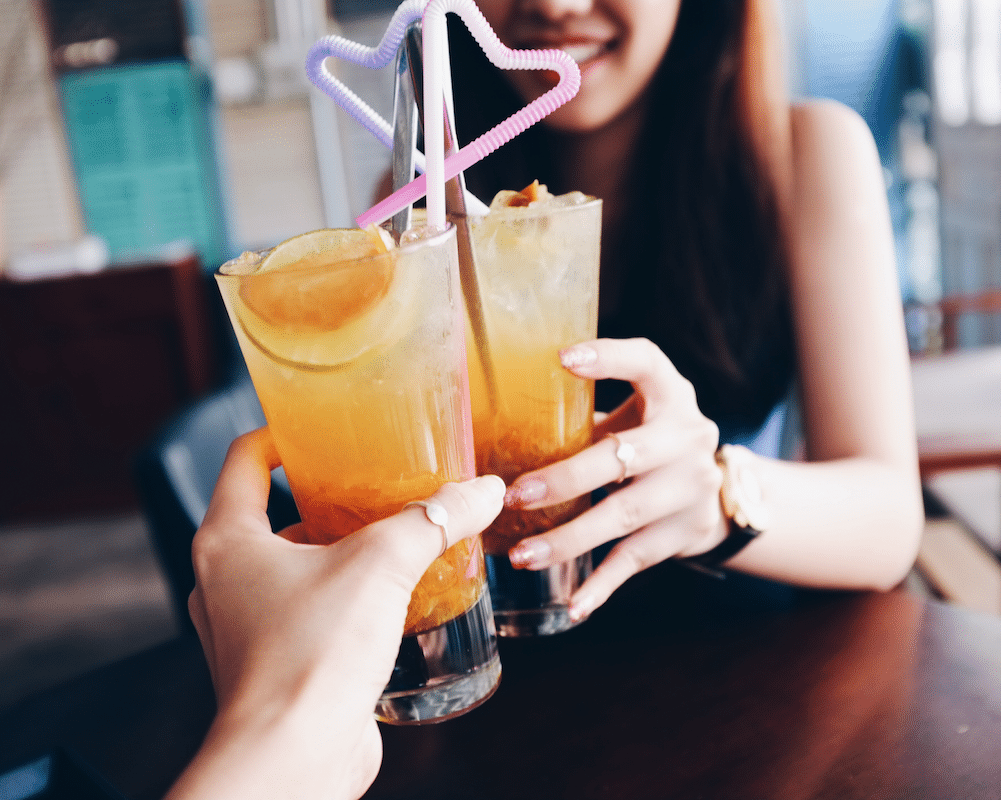 PUBLISHED May 30th, 2017 06:30 am | UPDATED May 19th, 2020 12:25 am
There's something for every tipple lover in Ho Chi Minh City's diverse bar scene. Chic rooftop venue? Vibrant jazz club? Exquisite whisky bar? We've got them all on this list.
Chill Skybar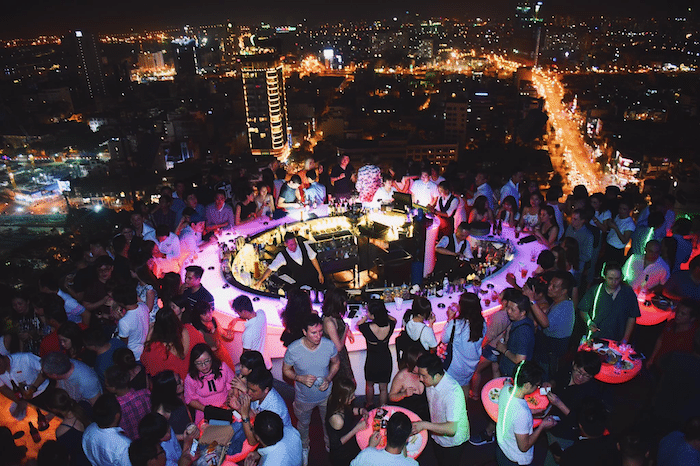 Chill Skybar's elevated location on the 25th floor of AB Tower makes it a great venue for sipping cocktails while taking in panoramic vistas of the city. A strictly enforced dress code brings in a trendy, fashionable crowd that matches up with the venue's ultra-stylish interior. While the drinks selection is rather limited, Chill makes up for it with its cool vibes and dance floor, which gets packed on the weekends with the city's trendsetters, fashionistas and celebs looking to groove to hip hop beats.
Chill Skybar is located at 76A Le Lai, District 1, Rooftop of AB Tower, Ho Chi Minh City, p. +84 93 882 2838. Open 5.30pm – 2am on Sun-Thurs and 5.30pm – 4am on Fri-Sat.
Sax n' Art Jazz Club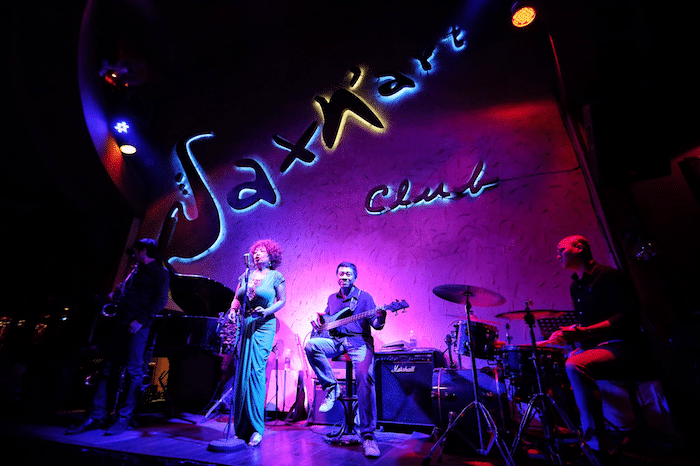 Jazz music lovers will enjoy a night out at Sax n' Art Jazz Club, where classic jazz pieces are given a tropical twist several nights each week by the Sax N' Art Band and owner Tran Manh Tuan, who is an accomplished saxophonist himself. A variety of local and international acts take the stage on other nights of the week, adding on to the venue's vibrant ambience.
Sax n' Art Jazz Club is located at 28 Le Loi Street, Ben Nghe Ward, District 1, Ho Chi Minh City, p. +84 8 3822 8472. Open 6pm – 12am daily.
Snuffbox Lounge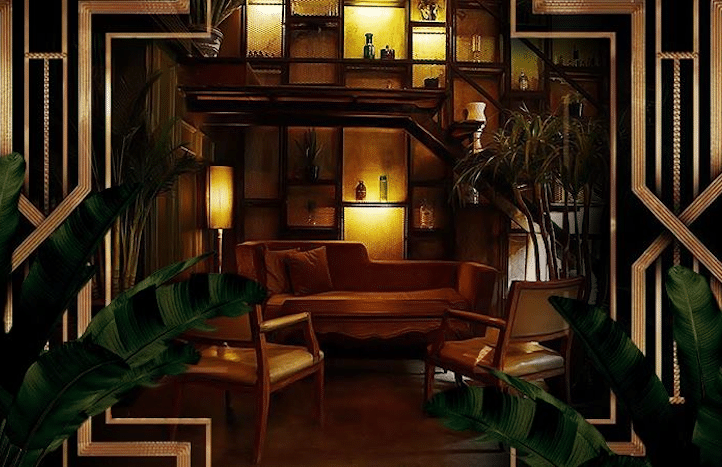 Describing itself as a "1920s themed speak-easy lounge celebrating the end of Prohibition", Snuffbox is a venue that boasts dimly lit interiors, a curious collection of curios, 1920s-esque events and a blink-and-you-miss-it entrance tucked away in a grungy building. It's the perfect hangout for nights where you feel like sipping drinks in a hidden venue, to a playlist of house, dub and electronic music. Snuffbox switches things up with live jazz music on Tuesday and Thursday evenings.  
Snuffbox Lounge is located at 14 Ton That Dam, Floor 1 District 1, Ho Chi Minh City, p. +84 94 170 1888. Open 5pm – 3am daily.
La Fenetre Soleil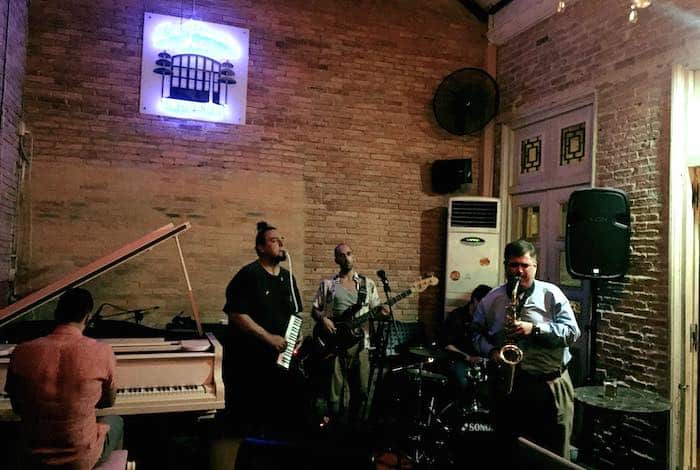 During the day, La Fenetre – as it is usually known – is a chic café that dishes out tasty Indonesian fare, cakes, coffees and other café staples. Come evening, the venue takes on a different character altogether, transforming into a cosy yet vibrant bar that hosts salsa dance nights and live music acts.  
La Fenetre Solei is located at 44 Ly Tu Trong, District 1, Ho Chi Minh City, p. +84 8 3824 5994. Open 10am – 12am daily.
Yoko Cafe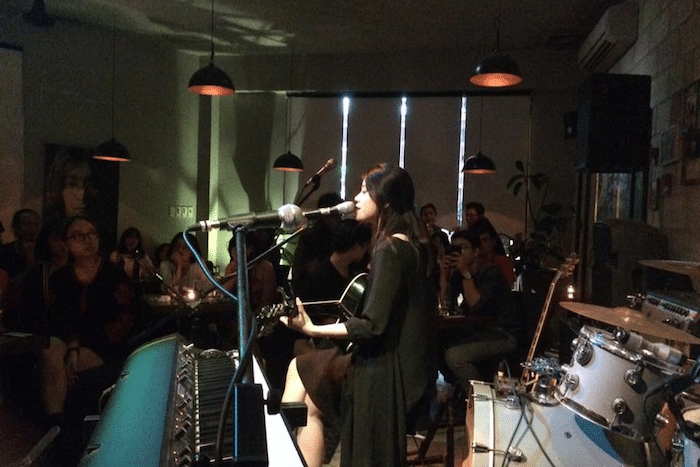 Named after Yoko Ono, this charming acoustic bar draws a crowd of hipsters and professionals with its warm, friendly ambience, cosy wood-dominated interior and affordably priced drinks. Made for musicians and music lovers, the venue comes alive every Thursday, Friday and Saturday night when musicians take the stage to play a wide-ranging variety of music – from pop and blues, to jazz, indie and groovy rock tunes.  
Yoko Cafe is located at 22A Nguyen Thi Dieu, Ho Chi Minh City, p. +84 8 3933 0577. Open 8am – 12am daily.
2 Lam Son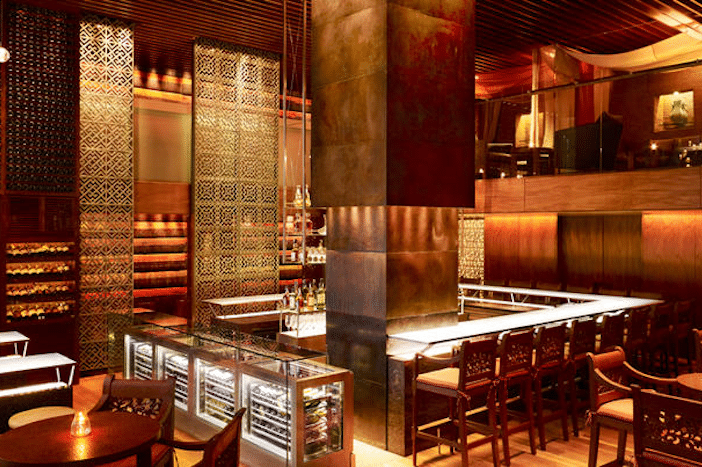 The combination of dark wood interiors and warm lighting lend 2 Lam Son an elegant atmosphere, while dance-style music playing over the sound system completes the ambience. Grab one of the seats that encircle the bar to catch the bartenders in action, or opt for one of the hidden, nestled away booths for a more intimate night out. Choose from a comprehensive menu that lists wines, premium spirits, cocktails, as well as local and imported beers.  
2 Lam Son is located at 2 Lam Son Square, Park Hyatt Saigon, District 1, Ho Chi Minh City, p. +84 8 3824 1234. Open 9.30pm – 12.30am, Tues-Sat.
Level 23 Nightspot and Wine Bar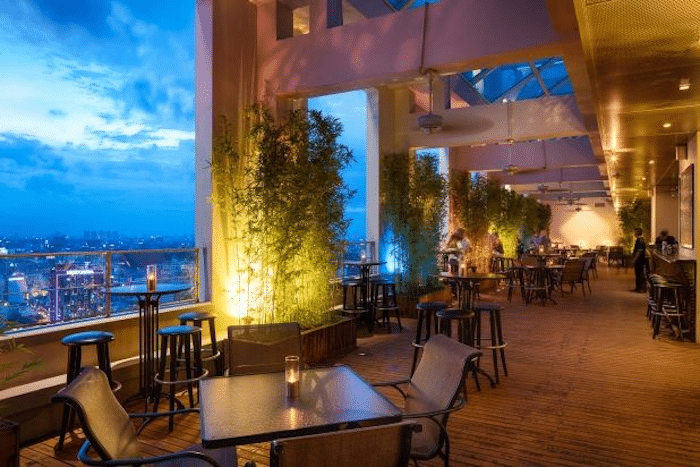 Start your evening on the right (stylish) note at Level 23. Set on 23rd floor of Saigon Sheraton, you'll make your way past the grand looking wood and marble elevators. The bar's immaculate, open air interior feels spacious and breezy, and offers dazzling views out to Ho Chi Minh City and Saigon River. Sip a beverage, nibble on noshes and soak up the bar's glamorous vibes.
Level 23 Nightspot and Wine Bar is located at Sheraton Saigon Hotel & Towers, 88 Dong Khoi Street, District 1, Ho Chi Minh City, p. +84 8 3827 2828. Open 12pm – late daily.  
BiaCraft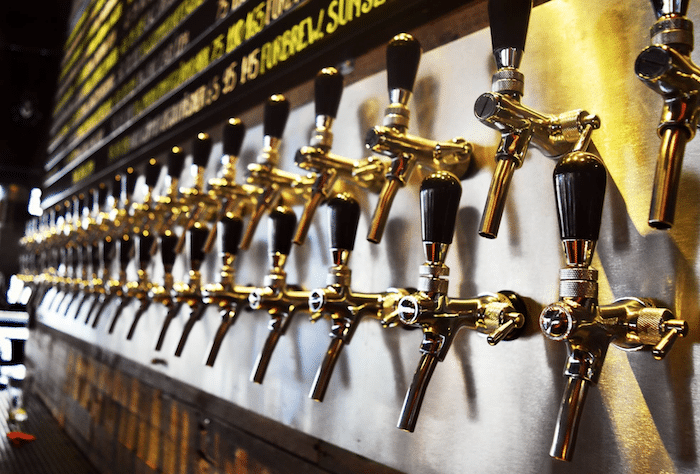 BiaCraft's relaxed, streetside setting makes it a great hangout for lazy moments where you're looking to unwind with beers, noshes, friendly banter and people watching. Try one of the draft beers available and pair it up with beer bites like southern buttermilk wings, fries (the version here comes topped with melted cheese, jalapenos and fried onions), or a hearty burger. You won't be limited to draft beers – the fridge comes packed with ciders, sparkling ales and upmarket brews to suit a variety of tastes and budgets. New additions are made to the beverage list on a regular basis to keep things interesting for beer lovers.
BiaCraft is located at 90 Xuan Thuy St, Thao Dien Ward, District 2, Ho Chi Minh City, p. +84 8 3744 6863. Open 3pm – 11pm on Mon-Thur and 11am – 11pm on Fri-Sun.
The First Bar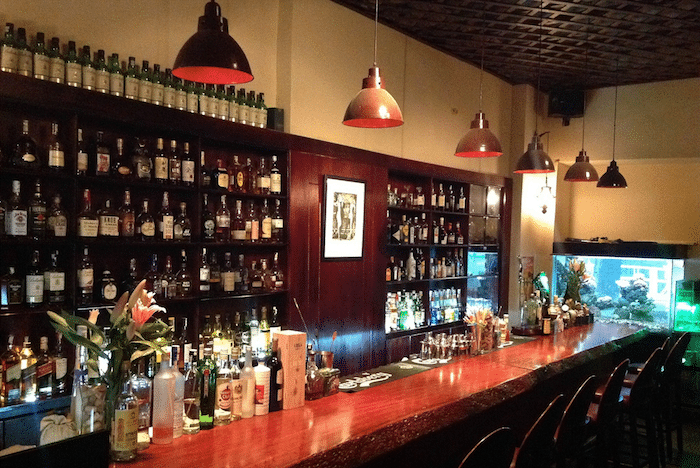 The First Bar is a place made for whisky lovers; the spirit is featured prominently on the menu – from Scottish single malt and bourbon to Japanese whisky and blends. That said, come by even if you aren't a whisky fan; the extensive menu caters to diverse tastes with a good selection of spirits, wines, beers and cocktails. The skilled bartenders here make a mean concoction, and drinks that come with our recommendations are the Moscow Mule and the signature smoky martini. And don't forget about food – while a good variety of cuisines are available, the stars of the show here are the Japanese dishes.
The First Bar is located at 23 Huynh Thuc Khang St., Ben Nghe Ward, Dist 1, Ho Chi Minh City, p. +84 8 3821 4460. Open 11am – 2pm and 5pm – 1am daily.
Urban Kitchen + Bar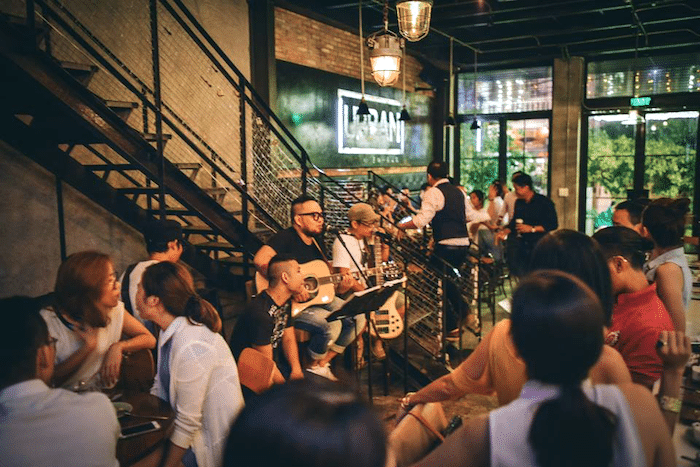 Exposed brick walls, cavernous interiors and deconstructed lighting give Urban Kitchen + Bar a distinctly industrial vibe. This is the to-go place for days where you're craving quality, stick-to-your-ribs fare with drinks. Savour some of the tastiest plates of Mexican, Italian and Asian plates dished out of the kitchen. Round out your night with a selection of beers, wines, cocktails and house pours as the venue morphs into a laidback bar in the evening.
Urban Kitchen + Bar is located at 18 Ngo Van Nam, District 1, Ho Chi Minh City, p. +84 8 6250 6363. Open 11am – 12am on Mon-Fri and 10am – 12am on Sat-Sun.