10 Best Restaurants in New York City's Manhattan and Brooklyn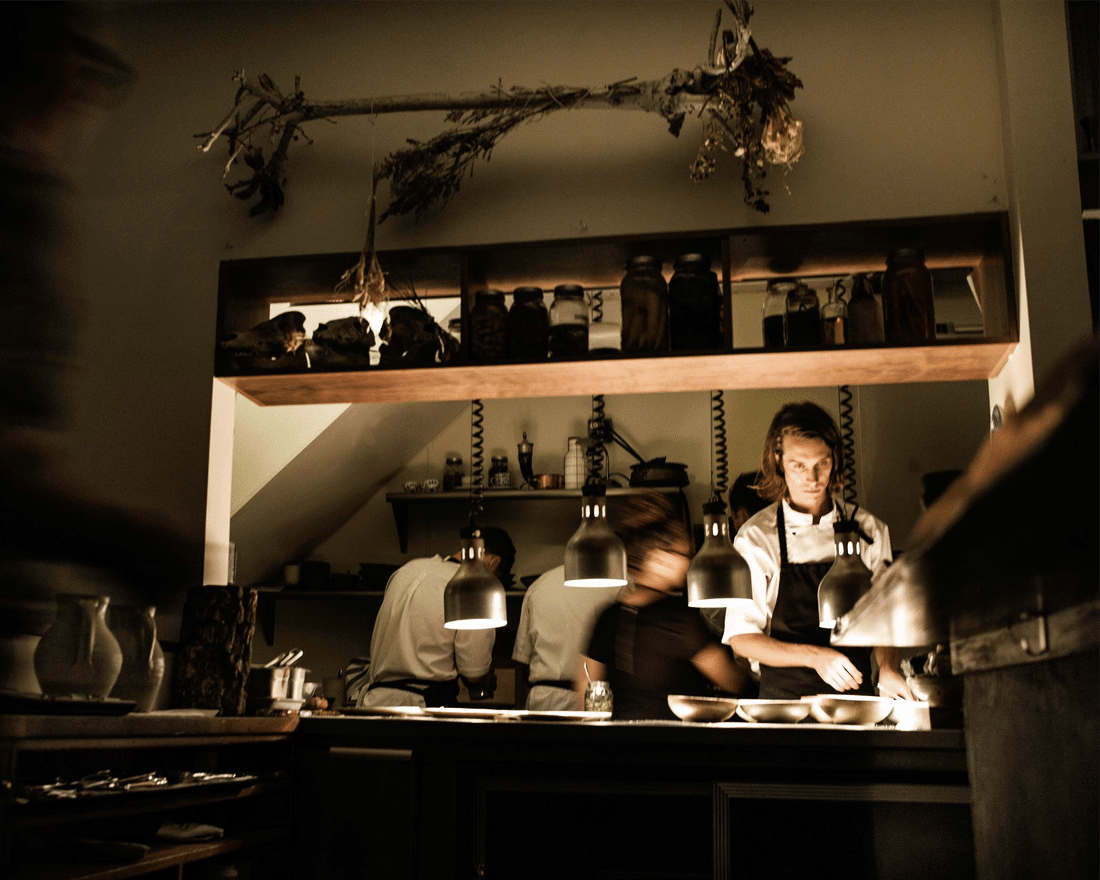 PUBLISHED September 8th, 2017 05:33 pm
As far as food goes, New York City's giant cultural melting pot means that its restaurant scene is incredibly diverse and dynamic – making the Big Apple quite possibly the best restaurant city in the world. True enough, you'll be hard-pressed finding a global cuisine that's not represented, with everything from cosy eateries and edgy joint to some of the finest restaurants we've laid our eyes on. Here's a list of 10 of our go-to joints in New York City's Manhattan and Brooklyn, including trusty favourites and the latest trendy spots!
---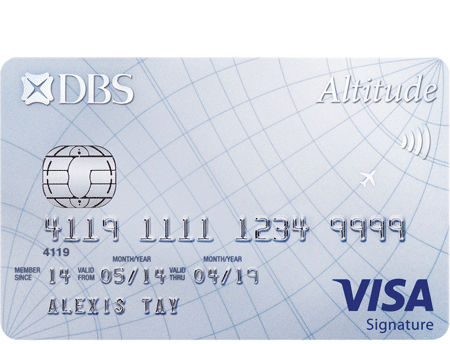 Want to visit New York City?
Stand a chance to win a 7D6N holiday for two to the city (including a night out in New York's best-kept underground supper club) with DBS Altitude Visa Signature Card!
Register for the contest and get more details here. Contest runs now till 30 Nov 2017.
---
Manhattan
Le Coucou

One of New York City's best French restaurants, restaurateur Stephen Starr's Le Coucou is where modern French fare meets luxury, what with lobster, foie gras, caviar, and wagyu appearing in most of the appetisers. Think deconstructed lobster salad, veal terrine, and a beautiful quenelles de brochet (pike fish) ladled with delicious brown butter. The desserts are just as marvellous – specifically the elegant chiboust à la vanille, a soft puff pastry with vanilla custard, red wine, and cherries.
Le Coucou is located at 138 Lafayette St, Manhattan, New York 10013. Open Mon-Sat 7am – 2pm, 5pm – 11pm, Sun 8am – 2pm, 5pm – 10pm.
Cote

Cote isn't quite a Korean barbecue restaurant and not quite a steakhouse, but it is fabulous. Serving steakhouse-quality meat in a vibey dining space (complete with neon signs and a wraparound bar), check out the Butcher's Feast ($45 per person) for some quality fun, with three cuts of meat, a couple of stews, and a staggering assortment of banchan (Korean side dishes) like kimchi and egg soufflé. And don't forget the outstanding cocktails.
Cote is located at 16 West 22nd St, Btw 5th & 6th Ave, New York 10010. Open Mon-Wed 5pm – 10.30pm, Thu-Sat 5pm – 11.30pm. Closed Sun.
Nur

A new modern Middle Eastern joint from one of Tel Aviv's most popular chefs, the menu at Nur is bold and playful – elevating the rich and flavourful street food to fine dining standards with particular Israeli and Jewish touches. From exquisite eggplant carpaccios to lamb-stuffed pitas and honey garlic challah bread, everything is designed for sharing, so bring a friend or two.
Nur is located at 34 East 20th St, Manhattan, New York 10003. Open Sun-Thu 5pm – 10pm, Fri – Sat 5pm – 10.30pm.
Per Se

A dinner at three-Michelin-starred Per Se is serious business, and you don't choose the date – they choose it for you, and you can take it or leave it. At $325 for a tasting menu of modern French creations, you can expect only the best dishes, whether it's award-winning Chef Thomas Keller's signature salmon tartare cornets with oyster and caviar or his mascarpone agnolotti filled with fava puree.
Per Se is located at Time Warner Center, 10 Columbus Cir, New York 10023. Open Open Mon-Thu 5.30 – 10pm, Fri 11.30am – 1.30pm, 5.30pm – 10pm. 
Estela

At Estela, the queues are never ending and the food is always good – brilliant even. Ignacio Matto's Mediterranean restaurant is a place of modernist decadence, with an ever-changing menu of small plates that sees charred sweet leeks, crusty ribs, charred calamari, and bowls of beef tartare with pickled elderberries. And don't be afraid to ask for a wine recommendation to go with your meal – word is, the list here is fabulous.
Estela is located at 47 E Houston St, Manhattan, New York 10012. Open Tue-Sun 6pm – 11.30pm.
Brooklyn
Mettā

Diners at the gorgeously-designed Mettā can look out onto brownstones and cherry blossom trees as your food cook in the restaurant's giant wood-fired oven. You'll find sustainably sourced, vegetable-forward dishes revolving around everything from torched carrots and beets to homemade sourdough and a great lamb rack sitting in a puree of squash, with a focus on South American asado techniques.
Mettā is located at 197 Adelphi St, Brooklyn, New York 11205. Open Sun, Tue-Thu 5.30pm – 11pm, Fri-Sat 5.30pm – 12am. Closed Mon.
Olmsted

This modest neighbourhood restaurant, smack in the heart of Prospect Heights, offers a seasonal veg-driven menu. In fact, many of its ingredients come from the backyard garden, at which you can sit for a drink and a bite of tender pancake topped with plump littleneck clams. But the real treasure is inside, from gorgeous bowls of charred-fennel chawanmushi to a duo of duck meat – crispy-skinned breast meat and thinly-sliced leg served with a refreshing frisee salad.
Olmsted is located at 659 Vanderbilt Ave, Brooklyn, New York 11238. Open daily 5pm – 10.30pm.
Aska

Aska is edgy and inventive, putting spins on common ingredients with its seasonal Scandinavian tasting menus and wine pairings amidst an intimate yet spacious dig, complete with a cellar bar and a garden. Dishes, prepared with specially-sourced ingredients from urban farms and local producers across the Northeast, are served from an open kitchen to only ten tables each night.
Aska is located at 47 South 5th St, Brooklyn, New York 11249. Open Tue-Sat 6pm – 12am. Closed Sun-Mon. Reservations required.
Lilia

Ah, the famed Italian stunner Lilia, known for its gorgeous pastas like the mafaldini (an obscure ribbon-shaped pasta) with pink peppercorns and mega-tender ricotta gnocchis. American chef Missy Robbins of Top Chef Masters fame heads this joint, also bringing with her a repertoire of grilled seafood, as well as a surprisingly splendid soft-serve gelato.
Lilia is located at 567 Union Ave, Corner of North 10th and Union, Brooklyn, New York 11222. Open Mon-Fri 5.30pm – 11pm, Sat-Sun 5pm – 11pm.
Maison Premiere

Is Maison Premiere an oyster joint with superb cocktails or a cocktail bar with outstanding oysters? It doesn't really matter much though – simply enjoy the 30 different varieties of oysters alongside fresh crustaceans and crudos, to be eaten with New York's largest collection of premium absinthes – look out for the absinthe fountain in the middle of the establishment.
Maison Premiere is located at 298 Bedford Ave, Brooklyn, New York 11211. Open Sun-Wed 4pm – 12am, Thu-Fri 4pm – 4am, Sat 11am – 4am.
---
This post is written in collaboration with DBS. With the DBS Altitude Visa Signature Card, you can stand a chance to win a 7D6N trip to New York, including a night out in an underground supper club with glorious food and art. Simply sign up for the card here and spend at least $500 (register for the contest and every $500 spent entitles you to more chances). Contest ends 30 Nov 2017!