Best Spas in Singapore For Indulgent Massages, Facials, Scrubs, and Detoxing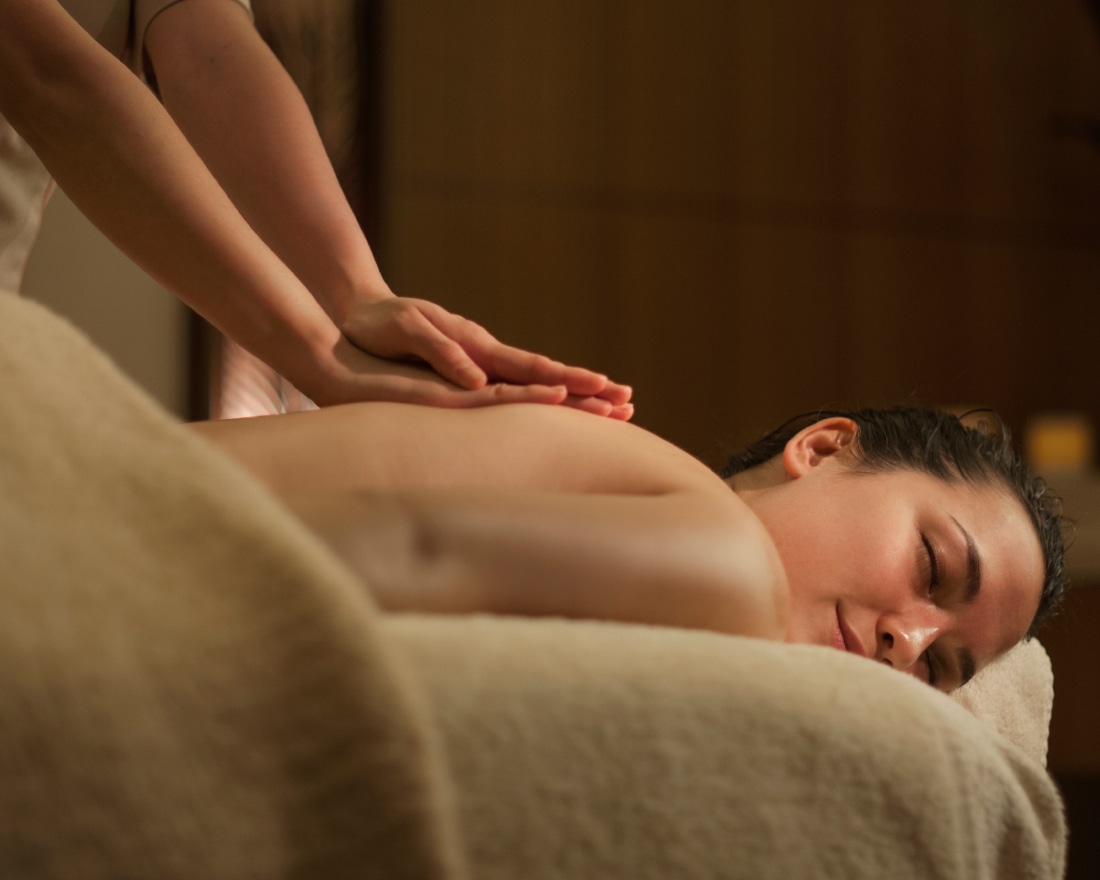 PUBLISHED November 8th, 2019 06:30 am | UPDATED May 18th, 2020 05:04 pm
When you feel beaten and bruised by life, when you look in the mirror and see only the bags under your eyes, it's time to shut off and have some "peel me a grape and fan me with feathers" time. Well, obviously nobody is actually going to do that for you, but the next best thing is to have someone rub your feet, your back, and basically anywhere that aches. And a facial, of course. So, here are some of best spas in Singapore to get yourself some "me time".
Chi, The Spa
Chi, The Spa might be one of the most luxurious spas in town, but it's also surprisingly down to earth. Built on the philosophy that chi must flow freely within the body, this place designs its treatments to promote ultimate well-being and personal vitality. Traditional Asian treatments and therapeutic rituals include the new Signature Asian Blend Massage (from S$165++), which uses Thai pressure points, Balinese and Malaysian massage strokes, Chinese energy flow, and Indian marma points to promote better blood circulation and activate your nervous system. In fact, it's highly recommended for those suffering from jet lag and insomnia.
Prices range from: S$165 (Signature Asian Blend) upwards
Chi, The Spa is located at Shangri-La Hotel Singapore, 22 Orange Grove Rd, Singapore 258350, p. +65 6213 4818. Open daily 10am – 10pm.
AWAY® Spa
AWAY® Spa, like its name suggests, is far from the city, but what a place it is. Winner of 'Best Hangover Cure' at Harper's Bazaar's Annual Spa Awards, this is an oasis of modern luxury that looks almost futuristic, whether it's the sauna, steam room, or vitality pool you're in – perfect for that indulgent rejuvenation you always wanted. Want to look shinier than the pristine waters of Sentosa Cove? Try the Glow of the Cove Facial or award-winning Detox Massage to detox from a playful night out. Once you're all done, ease back into the real world in a private garden with healthy spa sips and nibbles.
Prices range from: S$180 (Glow of the Cove Facial) upwards
AWAY® Spa is located at W Singapore – Sentosa Cove, 21 Ocean Way, Singapore 098374, p. +65 6808 7290. Open daily 10am – 10pm.
Damai Spa

"Damai" means peace in Indonesian, and that's exactly what you'll get across Damai Spa's 11 contemporary treatment rooms. The treatments here encompass the best of Chinese, Malay, Indian, and European traditions and philosophies, so it's completely Singaporean. Their Signature 90-minute Massage therapy starts with a consultation with a personal therapist in your very own private suite (complete with a shower and changing room!) which includes a sensory test to discover your favourite essential oil, and find out exactly what spots you want to work on. Afterwards, don't forget to take a plunge in their hot and cold pools!
Prices range from: S$185 (Deep Muscle Massage with Hot Stones) upwards
Damai Spa is located at Grand Hyatt Singapore, 10 Scotts Rd, Singapore 228211, p. +65 6738 1234. Open daily 10am – 10pm.
My Cozy Room Boutique Spa

This award-winning boutique spa is based from a heritage terrace house just off Orchard Road, so yes, they know a thing or two about tranquility and charm. Feel like royalty in this little oasis of calm, which focuses on natural products from the internationally-renowned German skincare label BABOR. They're also known for doing the 'Best Extraction Facials' in Singapore, with real lasting results even for clients with acne, clogged pores, and blackheads or whiteheads.
Concerned about skin dullness, pigmentation, and anti-aging? My Cozy Room's newest specially-designed treatment is a Royal Bird's Nest Treatment that involves a Golden Exfoliator that leaves your skin smooth ad plump; nourishing Bird's Nest Complex to promote moisture balance; DRF Therapy for maximum absorption of active ingredients; and a Premium White Nest Alginate Mask that infuses brightening and hydrating benefits. Good news: they've recently launched a second branch along Devonshire Road with an opening special!
To complete this pampering treat and achieve beauty inside out, customers also get to enjoy a complimentary bottle of Kinohimitsu Bird's Nest after the Royal Bird's Nest Facial! Maintain your youthfulness and enhance your complexion from this beauty delicacy!
Prices range from: $194 upwards. First-time Singapore residents enjoy 50% off the Royal Bird's Nest Facial (U.P. S$388) at the new branch.
My Cozy Room is located at 56A Cairnhill Rd, Singapore 229667, +65 6732 0030. My Cozy Room's new branch is located at 125 Devonshire Rd, Singapore 239884, +65 6753 0030 or WhatsApp 8811 0030. Register here for your interest.
Spa Esprit

You'll likely have heard of Spa Esprit, the homegrown apothecary spa that's been operating since 1996 with its creative treatments and personal blend of moisturisers, body scrubs, and shower gels customisable to your skin. How does a Classic Scrub-A-Dub or Zsa Zsa Gabor Hydrating Facial sound? There's even a Cheeky Chai Detox that comprises a drainage massage with heated fragrant mud to flush out all your impurities. It smells darn good too!
Prices range from: S$80 (Lip Smacker Treat) upwards
Spa Esprit is located at #03-19 Wheelock Place, 501 Orchard Rd,  Singapore 238880, p. +65 6479 0070. Open daily 10am – 9pm. 
Yunomori Onsen and Spa

A Japanese hot spring spa that also offers traditional Thai massages sounds bizarre, but trust us when we say the experience is amazing. The five high-tech onsen baths here offer C02-filled soda, silk, bubble, jet, and cold settings, and are imbued with hot spring minerals imported from the Land of the Rising Sun itself. The best part is, the entry price of S$38 gives you access to all onsens, steam rooms, and saunas – separated by gender. Top it up with a 60-minute Thai Massage or even an Aroma Oil Therapy to make your day truly special.
Prices range from: S$68 (30-minute Head & Shoulder Massage) upwards
Yunomori Onsen and Spa is located at 1 Stadium Pl, #02-17/18 Wave Mall, Singapore 397628, p. +65 6386 4126. Open daily 10am – 2am.
Top Image: AWAY® Spa, W Singapore – Sentosa Cove
Ikeda Spa

If you like your pampering Japanese-style, then this is for you. Holding the flag high as Singapore's first Japanese day spa, Ikeda Spa delivers a range of personalised treatments that nods towards traditional Japanese healing techniques, including Zen Candle Therapy Massages and a Chidoriya Organic Facial created specially for geishas. They'll also provide you with a body chart to let you select parts of body that you want to work on, before tailoring something just for you.
Prices range from: S$120 (Relaxation Body Massage) upwards
Ikeda Spa is located at at 787 Bukit Timah Rd, Singapore 269762, p. +65 6388 8080. Open daily 1.30pm – 10.30pm.
Elements Wellness ION
Elements Wellness is one of those places that offer the works, from TCM treatments to chiropractic consultations and Onsen Baths in a handcrafted Koyamaki wood tub. Did we mention a Quartz Healing lounge too? Talk about comprehensive. While there are more traditional options like sports massages and customised facials, this is the place to go crazy with the treatments available. Before you know it, you might just find yourself sitting in an infrared sauna.
Prices range from: S$68 (Face Meridian Restorative Treatment) upwards
Elements Wellness is located at ION Orchard, Centrepoint, [email protected], and Suntec Tower 2. See individual outlet opening hours here.
Afond Spa

Afond has rightly earned a reputation for their Couples Spa sessions, and they've probably saved a marriage or ten with their top-notch services. Free and ready to mingle? No fret – single spa sessions in private rooms are available, along with everything from pre-natal massages to jacuzzi hydrotherapy and waxing. In fact, our go-to is the Herbal Body Wrap, which uses natural herbs, spices, and essential to detox your skin, leaving it soft and supple.
Prices range from: S$50 (Scalp Massage) upwards
Afond Spa is located at 263 South Bridge Rd, Singapore 058812, p. +65 6836 0676. Open daily 10am – 10.30pm.
The Luxe House

Recently reopened at Marina Bay Sands, this tastefully-designed beauty spa takes you into a plush and luxurious world of pampering. As delicate hints of jasmine waft in the air, indulge in holistic head-to-toe massages that blends the best of Eastern and Western techniques. Think a Happy Sixties Foot & Back Therapy for people with chronic fatigue, or a Womb Protection Massage to promote fertility and regulate hormones in women.
Prices range from: S$88 (Total Tension Body Therapy) upwards
The Luxe House is located at B1-149/150/01D Galleria Level, The Shoppes at Marina Bay Sands, 2 Bayfront Ave, Singapore 018972, p. +65 6688 7247. Open daily 10am – 2am.
Top Image: Chi, The Spa