Bottomless Brunch in Singapore: Zafferano's Contemporary Italian Table With New Head Chef Emanuele Faggi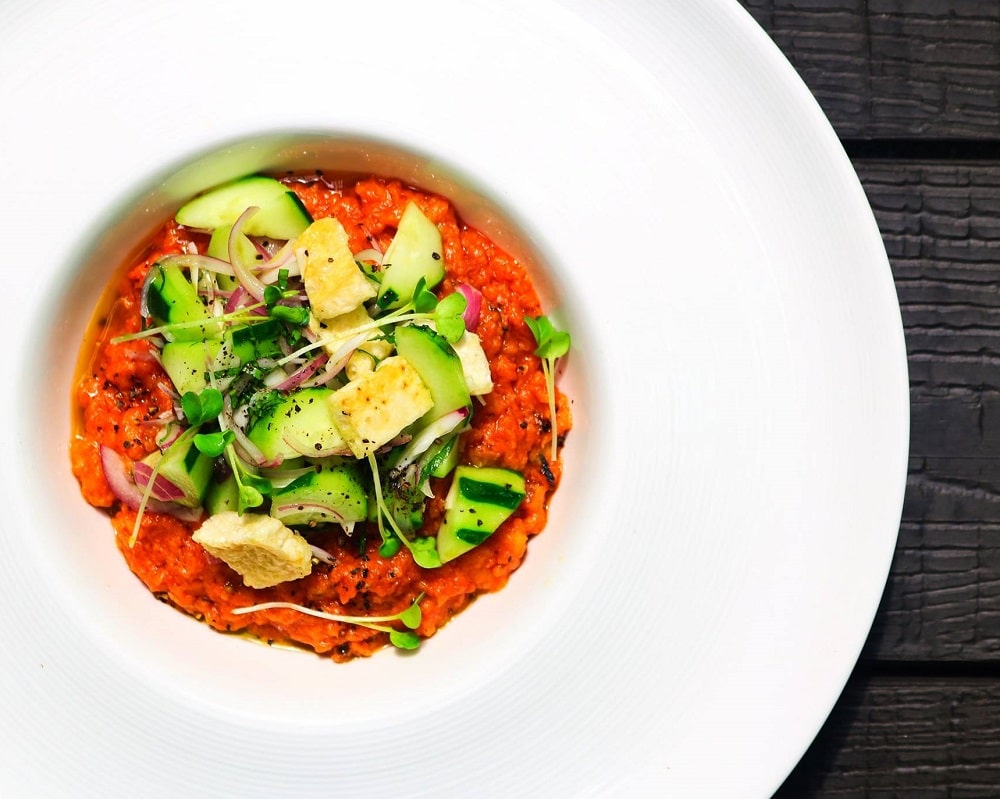 PUBLISHED November 29th, 2018 05:00 am | UPDATED August 8th, 2019 12:21 am
If you've been following the ins and outs of the Italian dining scene in Singapore, you'd probably recall that Zafferano debuted a snazzy brunch menu two years ago. This time, with the handsome new Head Chef Emanuele Faggi taking over, we thought we'd give it another go. Also, because we simply can't say no to free-flow champagne.
ChopeDeals: Save 16% off at Mo Bar 
Available on the first and last Saturdays of every month, the generous three-course brunch spread is best shared with two or more friends, so that you can take your time to bond over the slew of hearty Italian dishes and irresistible dessert bar. The latter comes buffet-style with fluffy tiramisù, chocolate brownies, creamy chocolate mousse, and more decadent treats.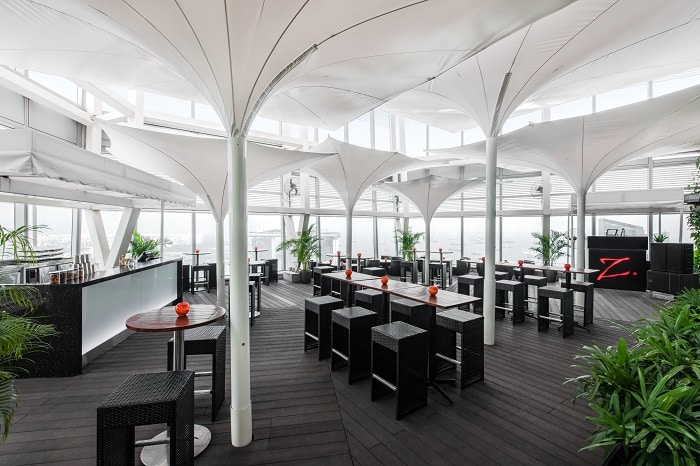 But first, Zafferano now features eight different antipasti offerings (an upgrade from the previous menu), starting with Live Oysters that we slurped together with endless pours of fizzy Spumante ($98++ per person), an Italian sparkling wine. There are unlimited supplies of other beverages too, from Peroni beer to coffee or tea, and of course, the Champagne Lanson ($128++ per person).
A must-try appetiser is the Burrata – we're absolutely in love with the fresh, creamy, and stretchy mozzarella cheese. Imported fresh from Italy, the plump burrata is heightened by the herbaceous aroma of a olive and basil oil drizzle. The accompanying juicy Italian tomatoes were, suffice to say, very good. The Capasanta (baked scallops) is another. Although the Hokkaido scallop takes a backseat here, the mix of bread, parsley, pine nuts, and raisins elevates the dish by with delightfully sweet and nutty flavours.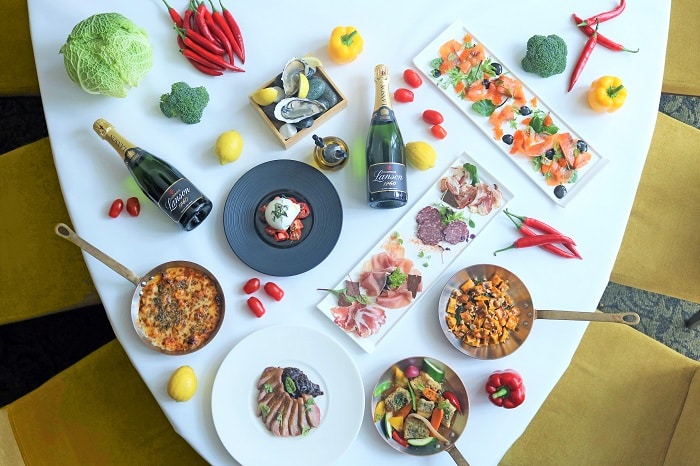 Try the Cozze – stewed mussels in a peppery broth with rosemary croutons. It comes on a bit strong with your first spoonful, but we rather fancy the briny finish that brings a taste of the Tuscan sea to the table. It always helps that eating from a rustic copper pot accentuate that experience.
For the first course (Primi Piatti), we are presented with three options. The Sorrentina-style baked Gnocchi with its soft chewy potato dough and melted mozzarella brings a touch of Italian-style comfort. The Risotto, simple-looking with a mound of summer truffle shavings, is rich and fragrant with top-notch ingredients: superfine Acquerello rice and a savoury mix of four cheeses, though it's a little on the wrong side of al dente. There's also the housemade Veal Agnolotti with spinach and hazelnuts – small dumplings full of meaty flavour and texture.
Feeling slightly stuffed at this point? Take a breather out on their al fresco terrace and take in the amazing view.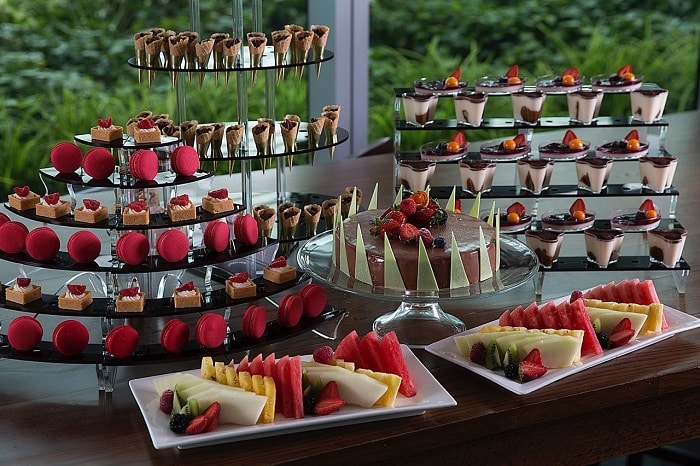 For the main course (Secondi Piatti), there's a choice between succulent slices of pan-seared duck breast (Anatra) with a tangy mix of onion compote and mustard sauce, and Branzino, pan-fried seabass prepared in a Mediterranean style with rosemary potatoes, and sautéed vegetables. Both are bold and really quite decent, allowing quality, well-cooked ingredients to complement the respective protein.
A brunch at Zafferano is not overly filling if you pace yourself, so you should still have space for dessert. At the Bar Del Dolci, we found a beautiful spread of Italian desserts. Besides the aforementioned tiramisù, the panna cotta, assorted macarons, and caramelised banana cakes are definitely things to prioritise.

The Saturday Italian Table Brunch is served from 12pm to 3pm on the first and third Saturday of each month. Zafferano is located at Ocean Financial Centre, 10 Collyer Quay, Level 43, Singapore 049315, p. +65 6509 1488.